Are you the type of person who is ready and willing to step up to the plate when called upon? If so, you must have a Substitute Teacher resume that will win the trust and confidence of the school to take care of the academic needs of their students when a regular teacher is unavailable.
Being a teacher is an honorable job. You are entrusted with cultivating the minds and spirits of young men and women. It may not be a high-paying job but knowing you are contributing more productive people in society is its own reward.
And any time you can highlight teaching experience is always a big plus in your resume!
We've made it easier for you to get hired by including a sample resume for Substitute Teacher. If you are unsure of the best way to present your qualifications for maximum effectiveness, read on!
Take the time to read through our advice on how to write content for the most important yet overlooked sections of your resume.
Substitute Teacher Resume Sample
Morgan T. Sweeney
Address:         4178 S. Oakley Avenue, West Englewood, Chicago, IL
Phone:            (773) 473 2174
Email:             [email protected]
Current Job:  Substitute Teacher; William Rainey Harper High School, S. Wood Street, Chicago, IL
---
Objective
State licensed Substitute Teacher with a Bachelor Degree in English Literature with minor specialization in writing and comprehension studies. I have been teaching for more than 6 years and have experience providing instruction in a regular classroom setting, online and a home schooled environment. Although I enjoy teaching, the biggest reward is learning from the experiences I  have with my students. I hope to be given the opportunity to share my passion for teaching to the students of Ridgemont High School.
---
Skills
State-licensed Substitute Teacher

State- certified for Home Schooling.

Bachelor Degree in English Literature; minor in writing and comprehension studies.

TOEFL examinee; passed.

Great interpersonal skills.

Positive disposition.

Embraces cultural differentiation.

Patient and understanding.
---
Work Experience
Substitute Teacher; 2014 to Present
William Rainey Harper High School, S. Wood Street, Chicago, IL
Responsibilities:
Works as Substitute Teacher for English and Writing Composition classes for teachers who are on maternity or extended medical leave.

Prepares lesson plans for the year which are based on the school's curriculum.

Assigns homework, individual and group projects and special projects.

Authors long, Mastery tests and quizzes based on lesson plan and with the approval of the department.

Trains and guides selected students for interschool Essay Writing and Extemporaneous Speaking contests.

Provides scheduled consultation and tutorial classes for students.
Substitute Teacher; 2012 to 2014
Liberty High School, S.Halsted Street, Chicago, IL
Responsibilities:
Assigned as Substitute Teacher for English Literature class in place of regular teachers who were unavailable due to maternity leave or other health reasons.

Prepared lesson plan and curriculum which was subject to approval by the Department of English.

Introduced after- school tutorial programs for students who were involved in extracurricular activities and had missed multiple classroom sessions.

Provided scheduled tutorial sessions for students who were lagging in performance.

Carried out home based instruction for special cases such as students who were involved in debilitating accidents or are incapacitated due illness and only with approval of the school/
Home Based Teacher; 2010 to 2012
West Englewood, IL
Responsibilities:
Provided home based teaching for families residing in West Engleton, Chicago, IL.

Prepared instructional curriculum and lesson plans based on the guidelines and standards of the Illinois State Board of Education.

Facilitated tests, quizzes and graded recitation to measure performance of students.

Managed 4 clients per month; taught each student 2 hours per day, 2 hours per day, 5 days per week.

West Englewood is one of the most impoverished neighborhoods in Chicago; of the 24 students I handled, 10 qualified to receive scholarships from regular high schools.
---
Education
Chimer College
English Literature
S. State Street, Chicago, IL
2005 to 2009
High School
Paul Robeson High School
Normal Boulevard, Chicago, IL.
2001 to 2005
Certifications/ Professional License:
State-licensed Substitute Teacher; 2012.
State- certified for Home School Instruction; 2009.
---
Personal information
Status: Married with 1 child
Date of Birth: August 15, 1988
Hobbies include basketball, soccer, boxing.
Substitute Teacher Resume Skills List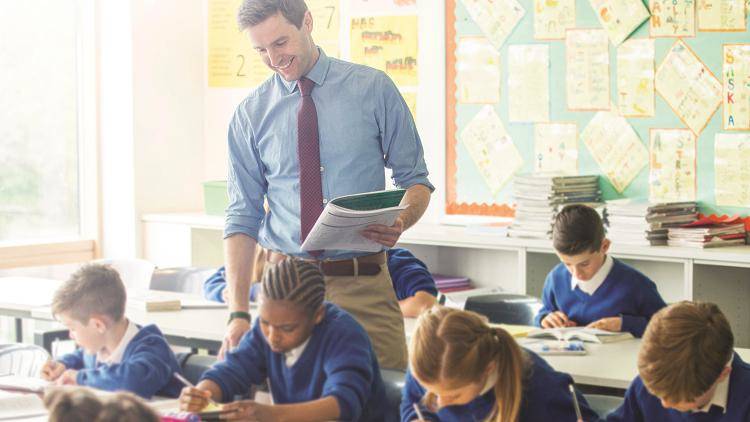 Don't let the term "Substitute" fool you. At the heart of it all, you are a Teacher. In fact the challenges you face could be bigger compared to the regular teacher. Your Substitute Teacher skills list should also focus on a number of attributes that make you the best candidate for the job.
It takes time for a teacher to develop chemistry with his or her class. During the first few weeks, students and teacher are still trying to figure each other out. Trust issues are resolved before the relationship starts to smooth out.
Then one morning you walk in; the Substitute Teacher and the entire dynamic changes. A new cycle of feeling out begins. It may become more difficult for the students to adjust to you especially if they have grown accustomed to the style of their previous teacher.
Schools can be discerning when it comes to choosing their Substitute Teacher. Here are a few choice skills and qualifications that you should have in your resume:
Education.

In the teaching profession, you

must

have a Bachelor Degree. Unless you have completed a four- year course, it will be difficult to be considered as a Substitute Teacher. If not in teaching, in a related course or a discipline that you want to specialize in.

Certification/ License.

Schools will be entrusting you with the education and moral guidance of their students. A college degree will not be enough to land the job. You must be certified or licensed as a Substitute Teacher in the state you plan to practice in.

As you have seen in our sample resume for Substitute Teacher, we highlighted this qualification in the resume objective, Skills and Certifications sections. Schools will be looking for this information in your application.
Passion for Teaching.

There are people who are just born to teach. They enjoy imparting knowledge and wisdom to others especially the young ones.

For them teaching is its own reward. Do you have this attribute? Knowledge does more than provide information. It can change lives for the better.
Flexible Teaching Methods.

Do not expect your teaching style to be 100% compatible with others. Not everyone is blessed with top level comprehension. Some are slower than others. As the Substitute Teacher, you should have the ability to change up your approach so that others in class can catch up.

Patience and Understanding.

You must be prepared to deal with headcases in class. They could cause disruption during lessons to draw attention to themselves.

Of course you should implement the policies of the school and impose the appropriate course of action. But as Substitute Teacher you also wear the hat of a counselor. If you can, reach out and try to help out problem students. The roots of their issues could run deep. Often they just need someone they can trust and talk to.
Substitute Teacher Resume Objective
The purpose of the resume is to get you to the interview stage. But why wait when you can use the Substitute Teacher resume objective to give the Hiring Manager an idea of who you are and what you can do?
In the teaching profession, personality counts as much as technical and fundamental skills.
As you have read in our example of a resume objective for a Substitute Teacher, not only did we bring Morgan's qualifications upfront but we also let him "speak" through the objective statement:
"I have been teaching for more than 6 years and have experience providing instruction in a regular classroom setting, online and a home schooled environment. Although I enjoy teaching, the biggest reward is learning from the experiences I  have with my students."
The final statement shows power in its humility. It tells the school this candidate has a caring and nurturing personality; someone who is willing to help out as well as listen to his students.
Substitute Teacher Resume Format
If your employment history shows a consistent and stable timeline, you should use the reverse chronological for your Substitute Teacher resume format.
That was the case with Morgan so we arranged the sections in our resume template for Substitute Teacher like this:
Contact Information

Objective Statement

Skills

Work Experience

Education

Certifications

Personal Information
The reverse chronological is the most common format for resume writing. Many hiring managers and those in Human Resources prefer this type of structure because it is easy to see career growth.
However if your history is spotty or has glaring employment gaps of more than 4 to 6 months, the reverse chronological will highlight your inability to find a job and work against you.
Entry Level Substitute Teacher Resume
It is not uncommon to find people who are gainfully employed in other professions aspire to become a Substitute Teacher.
As we mentioned early in this article, experience in teaching is a definite plus score in your resume. If you are applying for the first time and submitting an entry level Substitute Teacher resume, use the combination format instead.
The combination uses elements of the functional and reverse chronological. The objective is to use your transferable skills and other qualifications to justify your bid to win the Substitute Teacher position. You have to be able to establish relevance between your current job and that of a Substitute Teacher.
The combination format will require a simple change in the sequence of your Substitute Teacher resume template. All you need to do is to place Work Experience after Certifications.
You can also use the combination format if you have extended gaps in your employment history.
Substitute Teacher Resume Writing Tips
Schools are always on the lookout for good substitute teachers because regular ones could come down with health conditions or deal with personal issues that require extended time from work. Make sure your application is ready all the time by following our three Substitute Teacher resume writing tips:
Keep it Updated –

 If you just acquired a new skill, certification or gained additional experience that is relevant to the job, include it right away in your resume.

Proofread it Until it is Perfect –

It will be totally inexcusable for a Substitute Teacher or any teacher for the matter, to submit a resume with glaring errors in grammar or spelling. Proofread your resume with a spelling and grammar checking program or ask a reliable person to review it prior to submission.

Customize it –

Never submit a generic looking and sounding resume. Always address the objective statement to the school you are applying to. Use verbs that are associated with the teaching profession such as "prepared", "conducted" and "assigned".
Like all learned skills, resume writing takes constant practice. If you are not invited for an interview, don't give up. Review your resume and assess the potential problems. Refer back to our sample resume for Substitute Teacher for guidance.
If this Substitute Teacher resume example wasn't sufficient for you, you are free to review some other samples and templates from our site. Browse to some related resumes below and find your inspiration.
Education Resume Examples
Besides the resumes listed above, we recommend going through the following resume writing and job seeking tips:
Felix is the job search, resume writer expert and founder of ResumeOK. He started the company in 2011 with the mindset that everyone deserves a chance to get a good job and with the goal of helping people write great resumes. Since then, he inspired thousands of people with the
resume samples
and advice written, for more than 300 different job positions.
Felix's work has been appreciated and shared on many well known online publications such as:
BusinessInsider
,
FoxNews
,
SmartRecruiters
,
Business.com
,
Huffpost
,
ZipRecruiter
,
SnagAJob
and many others.
Felix has extensive experience in human resources, recruitment and online business development. On ResumeOK, he uses his 10+ years of experience in the recruitment industry to provide step by step instructions on how to write solid resumes that will catch the attention of the recruiter.
Over the years, Felix has been responsible for reviewing resumes and conducting job interviews, for his own startups and also for other companies. After going through tens of thousands of resumes, he has learned what makes a resume stand out from the crowd and what are the most common mistakes people make. All the experience and knowledge gained over the years are being used in making ResumeOK the go-to place for finding great resume samples, job interview advice and resume writing tips.
Get in touch with him by email at
[email protected]
or by using the
contact page
.
Latest posts by Felix Tarcomnicu (see all)