Preschool Teacher Assistant Resume Sample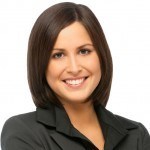 Georgina N. Macdonald

Address: 6715 Kahala Avenue, Honolulu, HI
Phone: (808) 784 9657
Email: [email protected]
Current Job: Preschool Assistant Teacher; Kahala Academy for Young Minds, Honolulu, HI.
---
Objective
A Preschool Teacher Assistant with 1 year of experience is interested in joining your group of teachers at Mahalo Educational Systems. I have a varied skill set that I can share with your students such as my fondness for music, art, and my creative ability to develop interesting activities for the school. My top 3 traits – dedication, organization, and communication – can be of value for the Preschool Teachers.
---
Skills/Core Competencies
Bachelor's Degree in Literature
Excellent communication skills
Bilingual; Level 9 in Spanish
Plays a variety of musical instruments – guitar, piano, and flute.
Artistic skills include painting, drawing in charcoal, and graphic design.
Creative mindset
Excellent time management skills
---
Work Experience
Preschool Assistant Teacher; 2020 to Present
Kahala Academy for Young Minds; Honolulu, HI.
Responsibilities:
Provide assistance to the Preschool Teacher in handling various tasks and responsibilities.
Manage 9 classes every week with each class having 30 students.
Complete tasks as assigned by the Preschool teacher such as preparing lesson plans, identifying potential school activities, and reviewing test results.
Schedule and oversee lunch and nap times for some of the classes.
Provide First-Aid for students that get cut, injured, or those who have fallen ill while in class.
Keep track of the behavior of the students during class.
Attend to the needs of the parents if the Preschool Teacher isn't available.
Assist the students when they're practicing for stage performances.
Ensure the health and safety of the students at all times.
Resolve conflicts among students in the class.
Meet with parents if the Preschool Teacher isn't available and discuss the performance of the student.
Freelance Tutor; 2018 to 2020
Self-employed; Honolulu, HI
Responsibilities
Provide tutorial services to children aged 5 and below at their homes or via online channels.
Perform an assessment of each student.
Prepare lesson plans after student assessment has been completed and evaluated.
Monitor the performance of each student.
Discuss the student's performance with the parents.
---
Education
College
Bachelor's Degree
Literature
Honolulu Community College
Honolulu, HI
2012 to 2016
High School
Kaimuki High School
Honolulu, HI
2008 to 2012
How To Write A Good Preschool Teacher Assistant Resume
Preschool Teachers are great. They're licensed professionals who have acquired formal education in order to have the requisite technical and fundamental skills to help 5-year-old children develop mentally and emotionally. But sometimes the kids can be a handful and the Teacher needs help. This is where you come in but to assure the Preschool Teacher that he and the children are in good, capable hands, you must have a good Preschool Teacher Assistant resume.
Here are 4 tips on how you write one that will make the Preschool Teacher ask, "When can you start?"
Write an Encouraging Objective Statement
The objective statement is located at the top-third section of your resume. For sure, the recruiter will be able to read it. The most important thing to keep in mind when writing this section is that you're writing for the school/the Preschool Teacher, not for yourself.
State why you believe you're the best fit for this position. Your objective statement must address the needs of the preschool.
Share your most valuable hard and soft skills. For example, you can write that you're taking a 4-year course in Teaching and you're taking the job to enhance the learning process.
If you've had prior experience, indicate the number of students that you helped manage.
Here's an example of an encouraging objective statement for a Preschool Teacher Assistant:
Preschool Teacher Assistant with 6 months of experience; I have helped manage a class of 30 students and I'm hoping to be considered for the position by Rayburn Preschool Academy. Presently, I'm in my final year in college taking up Education and I wish to use the experience to enhance the learning process.
Quantify Your Accomplishments
Numbers will always catch the eye of the recruiter. If you accomplished milestones that are relevant to the position, include them in your resume but substantiate them with numbers.
As you've read in the previous section, the objective statement indicated that the applicant managed a class of 30 students. Quantifying the claim with the number "30" added substance and if the school has 30 or more students per class, your resume will certainly be top-of-mind.
Include Keywords in Your Resume
According to CIO.com, 40% of employers use an Applicant Tracking System (ATS). An ATS is a program that pre-qualifies resumes by tracking them for keywords. These keywords are job-specific and you can find them in the job ad.
For example, if the job ad contains these words:
Preschool Teacher Assistant
Teacher
Assist
Education
Preschool children
5 years and below
Learning
Teaching
Child Development
Passion
Nurture
There's a good chance, these are the important keywords as they are specific to the position of a Preschool Teacher Assistant.
Having these keywords in your resume will help you pass the ATS and make it to the recruiter's list of prequalified applicants.
No Spelling and Grammatical Errors!
Definitely a no-no!
In some jobs errors in spelling and grammar can be overlooked or forgiven but not for a teaching profession.
These types of errors are red flags that maybe the children and the Preschool Teacher aren't in good, capable hands. Spelling and grammar errors are signs of being irresponsible; of not having the care to review the resume and edit the mistakes before sending it out.
Choose the Right Resume Format
As a Preschool Teacher Assistant, it's not expected to have extensive experience as many use it to launch a teaching career. However, if you have a minimum of 6 months of work experience use the Reverse-Chronological format. The structure of the reverse-chronological is as follows:
Contact Information
Objective Statement
Strengths
Work Experience
Education
This format is called the reverse-chronological because you start off your work experience section from your current or most recent employment before working your way back.
If you have no work experience such as if you're an entry-level Preschool Teacher Assistant use the Functional Format which highlights your technical skills and has the following structure:
Contact Information
Objective Statement
Skills/Core Competencies
Certifications/Licenses
Education
Work Experience
If you're planning to shift careers from one that's not related to teaching, use the Combination format. This has the same structure as the Functional. The difference is that your work experience is more extensive.
If your previous career is not in the education industry, pinpoint the duties and responsibilities you managed that are relatable to the position of a Preschool Teaching Assistant.
Preschool Teacher Assistant Skills List
The Preschool Teacher will depend on you to manage classroom activities. In addition to overseeing the safety of the children, you will also assist in carrying out some of the lessons, planning games, and out-of-school adventures, and attending to those with special needs.
To impress the school, your resume must show the following Preschool Teacher Assistant skills:
Child Care – You must be aware of the latest legislation about child care in schools, knowledgeable about performing first-aid and administering medicines, and the ability to help children who are lagging behind in motor skills learn basic functions such as walking and crawling.
Communication – To maintain order, you must have the ability to articulate instructions to the children. Some of them might be behind in comprehension and might necessitate the use of hand gestures.

It's also a good idea to be a good listener so you can avoid miscommunication with the Preschool Teacher, staff members, the parents, and the students.

Creativity – Children who are 5 years old and younger can easily lose interest in the subject matter. Being creative will make it easier and more fun for students to learn and understand the lesson.

Examples of creative activities include games, contests, film viewing, outdoor adventures, and show and tell.

Classroom Management – The Preschool Teacher will especially need your assistance in carrying out the day's scheduled activities including lessons, recitations, games, the distribution of meals, and ensuring the children are asleep during nap time.
Organizational Skills – Popular preschool activities include the staging of musical performances, dance numbers, contests, drama/comedy plays, to name a few. It can be a challenge trying to direct super energetic children to learn their lines or dance steps!

The Preschool Teacher will count on your skills to make sure the students develop the confidence to perform in front of people while having fun at the same time.
Preschool Teacher Assistant Duties and Responsibilities For The Work Experience Section
The title of Preschool Teacher Assistant gives away the duties and responsibilities that are associated with the job. And that's why many applicants for this position as well as for other jobs don't get hired.
The biggest mistake you can make is to come up with a generic work experience section. You want your resume to stand out from the crowd not blend in. You want to get noticed not ignored.
If your job descriptions read like everyone else's, why would the school hire you? What makes you better than the rest? Recruiters use the work experience section to assess your present capabilities, your knowledge of the job, and the responsibilities it entails.
Here are tips on how to write an effective work experience section for your Preschool Teacher Assistant resume:
Cover All Areas of Responsibility
Preschool Teacher Assistants handle a wide variety of duties and responsibilities. It's good to emphasize a specific responsibility to highlight your core competence – for example, create activities – but cover the other areas of responsibility as well.
A Preschool Teacher would prefer to work with an assistant with a multitude of skills because it opens up more possibilities for teaching.
Give Specific Details
Let's say you've worked as a Preschool Teacher Assistant for 2 schools. The last thing that you should do is to write the same job descriptions or similar ones for both employers.
An experienced recruiter will notice that right away and it may raise a red flag that you may not have one of the most important skills for a Preschool Teacher Assistant.
Creativity.
Give details that are specific to the duties and responsibilities you handled per employer. Differentiate your work experience from one school to another.
Substantiate with Numbers
We discussed the value of numbers in the chapter "How to Write a Good Preschool Assistant Teacher Resume". Your work experience section will be more compelling and enticing if you can substantiate the job descriptions with numbers.
Here are a few examples:
Provide assistance to a class of 40 students.
Manage a total of 3 classes with 40 students each.
Create 4 different preschool teaching/learning manuals; one each for Math, Writing, Reading, and Science.
Contribute to helping the classes improve grade average from 87% to 91%.
Keep Your Job Descriptions Short
Recruiters don't spend much time reviewing a resume. It's not because they don't want to. It's because they don't have to.
Instead of reading a resume word-for-word, experienced recruiters merely scan them for keywords. They want to cover as many resumes as they can and come up with a shortlist of candidates.
If your job descriptions are too long and reads like a meandering road, the recruiter may just be discouraged to continue.
Keep your job descriptions short, concise, and easy to read.
Entry-Level Preschool Teacher Assistant Resume
As discussed in the chapter, "How to Write a Good Preschool Teacher Assistant Resume", if you have an entry-level Preschool Teacher Assistant resume, you have to change strategy and it all starts with your resume format.
Use the Functional Format
The Functional format puts your technical skills and qualifications front and center. These acquired skills have to be relevant to the position you are applying for.
What are these relevant skills and qualifications?
Certifications in useful skills – Writing, child psychology, behavioral psychology, first-aid, and music.
Bilingual – If in addition to English, you can fluently speak and write a second language.
If you're taking up a related course in College.
Include Relevant Experiences
If you worked as a volunteer teacher for toddlers at a community center or did some time as an online tutor, these are relevant experiences that add value to your Preschool Teacher Assistant application.
Indicate Your Academic Achievements
Did you graduate with a GPA that's higher than 3.5? Did you receive several citations and awards as a student? Are you presently enrolled in college but have received awards or have a running GPA of 3.5 or higher?
These are impressive achievements that should be seen by the recruiter in your resume.
Be patient with the job-hunting process. Remember, hundreds of people could be applying for the same job ad. If the phone doesn't ring – try again! But before you do so, review your current Preschool Teacher Assistant resume and use our sample as your reference tool.
Last Updated on September 19, 2021 by Felix Tarcomnicu