Librarian Resume Sample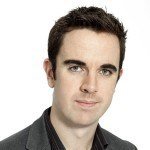 Aurora P. David
Address:      7479 Dortmund Drive, Huntsville, AL
Phone:         (938) 276 4174
Email:           [email protected]
Current Job: Librarian; District Court of Huntsville, Huntsville, AL
---
Objective
5 years of experience as the Librarian in a legal capacity, seeks to become the Catalogue Librarian for District Court of Auburn. Core competencies include cataloging, legal research, and experience with Integrated Library Systems (ILS). I have a Masters in Library Science and a Bachelor Degree in English from the University of Alabama. I am proficient in MS Office and a few graphic design software programs.
---
Skills
MLS – University of Alabama, 2010.
Bachelor Degree in English – University of Alabama, 2008
7 years experience in the Librarian profession; 5 years in the legal industry
Knowledgeable in MS Office, Adobe Photoshop, and Adobe Illustrator.
Excellent communication skills.
High-level customer service.
Positive disposition
---
Work Experience
Librarian; 2017 to Present
District Court of Huntsville, Huntsville, AL
Responsibilities:
Performs legal research, non-legal research, and reference services by utilizing print and electronic resources as required by the judges, their staff, and other district court personnel.
Conducts training courses and seminars to court personnel on Bloomberg Law, Westlaw, Lexis, and other research materials.
Develops training modules, research materials, and promotional materials as needed by the Library.
Assists with collection development, acquisitions, and inventory management programs for the library.
Utilizes the Integrated Library System to manage all acquisitions; carries out serial control and management reports.
Librarian – Catalog; 2014 to 2017
District Court of Huntsville, Huntsville, AL
Responsibilities:
Provided support for cataloging, serial processing, catalog maintenance, and the actual processing for various formats and locations,
Created and documented bibliographic workflows for the purpose of improving existing systems.
Attended to requests from court personnel regarding access to printed and digitized materials,
Introduced the latest cataloging techniques and metadata developments; provided expert advice to the library regarding access to information resources.
Assisted with the procurement and financial responsibilities for the library.
Librarian; 2012 to 2014
Challenger Middle School; Huntsville, AL
Assisted students, teachers, and library patrons in finding reference materials.
Maintained library inventory and conducted frequent audits on the information on file.
Provided assistance to patrons who need to access electronic records and journals.
Processed borrowing of books, documents, and journals.
Received publications on return; processed overdue fees, if needed.
---
Education
Masters Degree in Library Science
University of Alabama
Birmingham, AL
2010 to 2012
Bachelor Degree in English
University of Alabama
Birmingham. AL
2006 to 2010
Columbia High School
Huntsville, AL
2002 to 2006
---
Librarian Skills List
Librarians are no longer just limited to the library. Offices that have a large volume of documents need a Librarian to help them catalog all publications for better organization. However, you need a diversified Librarian skills list.
Education. A Masters Degree in Library Sciences (MLS) is a must if you want to open up better career opportunities. In the United States, the program must be approved by the American Library Association (ALA).

Before getting an MLS, get a college degree in a related course. In our sample resume for a Librarian, Aurora has a college degree in English. Other relevant courses are Literature and Art History.


Certification. There are countries and states that may require a Librarian to be certified or licensed before getting the job. Find out the name of the regulating agency for Librarians in your area. Then get all the requirements needed to take the licensure exam.


Research Skills. In some industries, research is a big part of the job for Librarians. This is especially true if you are working for the government or for a legal entity. The reason for this is that Librarians are also asked to develop teaching and training materials as well as create reference sources.


Computer Skills. While index cards may still be used in some cataloging systems, for the most part, all the work is done by computers. You should be proficient in spreadsheet software programs, database management, and CRM programs.

Likewise, you should take some time to learn graphic design software as Librarians are often tasked to design and create promotional materials.


Positive Disposition. Even though the library is a quiet place, you will always be in the company of people. Students, teachers, personnel, and visitors will be asking your help in finding resources.


Sometimes it can be trying, especially if the person cannot clearly articulate what he/she is looking for. Having a positive disposition will contribute to providing good customer service.
Librarian Resume Objective
Just because it occupies a small section, you should not overlook the value of your Librarian resume objective. For one, you can be sure that the recruiter will see it before he/she gets to your Work Experience. A well-written objective statement can encourage the recruiter to explore your resume further.
We wrote our sample resume objective for a Librarian like a sales pitch. We made sure the strongest qualities of Aurora are front and centre. To be sure, review the job post. If you have all the required skills for the job, indicate them right away in your objective statement.
Lastly, don't forget to tell the recruiter why you are applying. Don't think the reason is obvious. By stating why you are applying, you are confirming your interest in the job. At the same time, it shows respect to the company you are applying for.
Librarian Resume Format
Make the recruiter's job easy by using the Chronological as your Librarian resume format. There are 3 reasons why recruiters prefer the Chronological:
Keeps the resume organized.
The resume is easier to read and follow.
The recruiter can see where your current skill set and experience are at.
When using the Chronological, you should begin from your most current Work Experience. Identify at least 5 responsibilities that you managed as the Librarian. From there, work your way back to your earliest experience.
Arrange the sections of your resume according to our sample template for a Librarian:
Contact Information
Objective Statement
Strengths
Work Experience
Education
Personal Information
If you are certified or licensed, you relocate "Certifications/Licenses" below Strengths. This rearrangement will put more emphasis on your technical qualifications.
Entry Level Librarian Resume
If you have an entry-level Librarian resume, apply to the jobs that specifically state "For entry-level Librarians only" or "Experience not required".
For those coming out of college and don't have plans on taking an MLS, consider an On-The-Job position. Schools, companies, and offices prefer to hire Librarians who have extensive work experience. By doing OJT work, you will be adding to your Work Experience as well as knowledge.
You might also want to apply to a Library Assistant position first before taking on the duties of a Librarian.
If you don't have Work Experience, shift from the Chronological to the Functional format. The sections of the resume will be rearranged as follows:
Contact Information
Objective Statement
Strengths
Education
Work Experience
Personal Information
Librarian Resume Writing Tips
Write your resume the same way you manage a Library. All information must be expertly organized. It should be easy for the recruiter to find what he/she is looking for in your application. Take a few seconds to review our Librarian resume writing tips.
Remove All Errors In Spelling and Grammar – The recruiter won't be able to trust with the job if he/she finds errors in spelling and grammar in your resume. These types of mistakes will give the impression that you are sloppy, disorganized, and irresponsible.
Don't Include Irrelevant Experience – Did you use to work as a cashier in a convenient store? There is no need to include this type of Work Experience on your resume. Irrelevant content will make your resume unnecessarily longer and may only distract the recruiter from the more important details.
By using our Librarian resume sample, preparing your application will be much easier. Make sure the details are always updated. Lastly, never submit the same resume to different employers. Show that you care by coming up with a resume that is customized according to the needs of the job.
Last Updated on July 19, 2021 by Felix Tarcomnicu