English As Second Language Teacher Resume Sample
Contact Information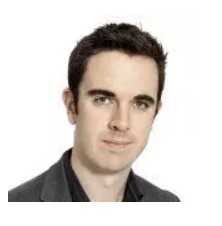 Name: Foster B. Rowlands
Address: 9978 Belmont Avenue, Brockton, MA
Phone: (774) 784 9865
Email: [email protected]
Current Job: ESL Teacher; Languages Internationale, Brockton, MA
Objective Statement
Certified ESL Teacher with a valid professional teaching license for the state of Massachusetts is desirous of joining your team of ESL Teachers at Belmont International Languages. I have 5 years of work experience including 3 years as an online ESL teacher. I bring onboard the best qualities for a teacher – patience, dedication, and a passion for learning.
Strengths/Special Skills
Bachelor's Degree in English; Stonehill College, Easton, MA

Certified ESL Teacher

Professiionally-licensed in the state of Massachusetts.

Bilingual – Level 7 in Spanish

Highly-organized approach to teaching

Proficient in computers
Work Experience
ESL Teacher – 2017 to Present
Languages Internationale; Brockton, MA
Responsibilities:
Prepare lesson plans for ESL classes that are compliant with state and federal laws.

Conduct classes in a classroom setting with one-on-one consultations carried out via online channels.

Design long tests, quizzes, and recitation activities that will help students become more proficient in English when writing and conversing.

Review all test results in a comprehensive manner.

Identify students that are lagging behind.

Analyze performance results and prepare a course of action to address weak points in the learning process.

Discuss performance evaluations with parents and students.

Achieved a 97% success rate as an ESL Teacher.

Received a 92% satisfaction rating from students.
Online ESL Teacher – 2014 to 2017
English Global Instructors; Brockton, MA
Responsibilities:
English Global Instructors is a company based in South Korea that provides ESL services to locals and foreign students.

As an ESL Teacher, I worked from home teaching 4 students per day. The students were located in South Korea, Taiwan, and Japan.

Review the course materials provided by the company and prepare lesson plans based on the guidelines. 

Guide students during conversations in English for 45 minutes.

Give written tests to students in the last 15 minutes of the session.

Assess the performances of students and implement strategies to improve their ability to learn English.
Education
College
Bachelor's Degree 
English
Stonehill College
Easton, MA
2008 to 2012
High School
Brockton High School
Brockton, MA
2004 to 2008
How To Write A Good English As Second Language Teacher Resume
To teach English to someone whose first language is very different and distinct will be quite a challenge. It's not just about becoming fluent in English but helping the student develop the skills to converse naturally within an English-speaking environment – that's the goal.
To write a good ESL Teacher resume, it must contain information that will convince the school's HR personnel that you have the necessary skills and experience to get their students to speak English as if it was their first language.
Proof of Qualification
To become an English Teacher, you must complete a 4-year course in English or in a related course such as Education, Psychology, Literature, and Creative Writing. 
In some cases, especially if the job is an international assignment, the employer may require a Master's Degree in English.
Provide Certification
After you've completed your 4-year study and acquired your degree from the university, the next step is to be certified as a teacher in your state. 
Please check the requirements for getting licensed as a teacher in your state as the guidelines may vary from state-to-state.
To become an English as a Second Language Teacher, you will also be required to take up ESL Teaching certification. This is a program that teaches you how to assess the progress of your students, ways to teach grammar, and how to develop conversational skills.
Perfect Resume
Before sending out your resume, review it thoroughly to make sure there are no errors in spelling and grammar. 
If the recruiter sees these types of errors, your resume might find its way to the filing cabinet.
Knowledge of Computers
Although you will be working in a classroom setting most of the time, you should be knowledgeable about computers. 
Nothing complicated – basic software programs such as MS Office and a few platforms like Asana or Dropbox which are used for file-sharing and collaboration will suffice.
You may also find yourself teaching a student from a remote location. Being comfortable with technology will make online teaching much easier.
Show You're Made of the "Right Stuff"
By the "right stuff", we mean the ideal personality attributes for teaching such as:
Patience

Dedication

Detail-oriented

Positive disposition

Disciplined

Results-oriented

Passionate

Concerned

Respectful

Excellent motivator
Having the right attitude will be a big factor in getting your students to learn faster because they will look forward to every teaching session with you.
English As Second Language Teacher Skills List
Bachelor's degree in English – check. Certification as a teacher in your state – check. ESL Teaching certification – check.
With these 3 boxes checked – are you ready to become an ESL Teacher?
Not quite! Schools want to hire only the best candidates to entrust the learning and performance of their students. A college degree and certifications validate your position but there are other skills needed to land the job.
In a shortlist of qualified ESL teachers, often the differentiator is the set of soft skills – the behavioral attributes that guide your approach to teaching.
Patience
Language is a challenging skill to learn especially for those whose primary language is very distinct. Pronunciation, diction, and grammar are difficult to get right. And language proficiency must be achieved in speaking, writing, and reading.
Patience is a very important attribute to have as an ESL Teacher. Despite the popularity of Hollywood movies, American pop music, and YouTube, not everyone can pick up the English language fast.
You have to be very patient in the progress of your students. Some will lag more than others. As an ESL Teacher, you have to guide and keep them on course to becoming conversant in English.
Communication
When teaching English as a second language, there will be barriers to overcome. One of these barriers is communication and involves listening and articulating instructions. 
You will be conducting classes in front of many students whose attention and focus will vary from one individual to another. 
Good communication means having the ability to listen, pick out the nuances, and articulate your answers in a clear manner that is easily understood by everyone. Be mindful of reactions from others who may have slower comprehension.
After all, facial expressions are also a form of nonverbal communication!
Planning and Time Management
For a student who's trying to learn English, the first few weeks may seem like he's solving a gigantic puzzle – putting words and phrases together according to proper agreements, grammar, and structure. 
Organizing your lessons and teaching style will help your students understand the English language. 
Where should they start? 

How much time should I devote per lesson? 

What are the best methods to use for each lesson? 
Proper planning and time management will ensure your students that every session with you will be productive.
Ability to Assess Performance
A good ESL Teacher stays on top of his students' progress. You have to closely review quizzes, long tests, and recitation performance. It is important to keep track of the students who are falling behind and pay attention to their level of progress. 
You may have to spend more time with the lagging students and require them to attend extra classes or take on more work.
Cultural Awareness
To prepare for the job, you must be educated and well-informed about the culture, traditions, and practices of your students. They will come from different regions of the world. 
The challenge for the ESL Teacher is to manage the differences between the students and to be mindful of how opinions, ideas, and thoughts are expressed to the class or a particular student. 
English As Second Language Teacher Duties And Responsibilities For The Work Experience Section
What does a day in your life as an English as Second Language Teacher look like? This is what the recruiter wants to see in your work experience section. There are 2 possible mistakes that a job applicant can do when describing his duties and responsibilities.
First, he writes generic descriptions. Not only are they generic, but the descriptions are generalized. The descriptions read as if they were copied and pasted from a resume website. They don't differentiate him from other applicants who did the same thing. 
Second, he tries to impress the recruiter by writing complicated job descriptions. The sentences are too long; there are multiple verbs per job description and the recruiter ends up confused.
To write an effective ESL Teacher work experience section, follow these tips:
Use the Reverse Chronological Format
If you have impressive tenure – at least 2 years of work experience without an unemployment gap exceeding 4 months – use the reverse-chronological format. 
The reverse-chronological format shines the spotlight on your work experience section. In this format, "Work Experience" is found in the middle of the resume. The other sections are written in a way that supports the job descriptions provided by the Work Experience section:
Contact Information

Objective Statement

Strengths

Work Experience

Education

Certifications/Licenses
With the reverse-chronological, you start off your work experience section by describing the duties and responsibilities you handled with your last employer. If you are presently employed, then you will describe the duties and responsibilities you are handling now. 
From there, you work back to your earliest experience as an ESL Teacher. Don't include work experience that's not relevant to the position. 
Present Duties and Responsibilities in Chronological Order
To create the perfect "day-in-the-life" scenario, your job descriptions should entice imagery. The best way to do this is to present your duties and responsibilities in chronological order. 
How did you start your day? What is the sequence of activities you go through on a regular basis? How do you end your day?
Here's an example:
Review the lessons that will be taught to the students for the day.

Perform a quick review of the students' assessment file; identify the students that require more focused learning. 

Confirm the day's agenda; do follow-up calls to verify meetings and appointments scheduled for the day.

Welcome the students to class and encourage everyone to have a productive day.

Confirm the day's attendance.

Carry out classroom sessions as scheduled and laid out in the agenda.

Review test results for quizzes, long tests, or recitation that were carried out in the day's session.

Conduct one-on-one tutorial sessions with lagging students.

Meet with parents to discuss the performance of their child. 

Review the current agenda to ensure these confirm with federal and state laws. 
Keep Descriptions of Your Duties and Responsibilities Simple
As an ESL Teacher, you teach foreign students to be conversant in English. Think of your resume in the same way. The job descriptions must be "conversant" to the recruiter – they should be easily understood.
Thus, write in a conversational manner. How would you describe your duties and responsibilities if the recruiter was right in front of you? 
If you want to impress the recruiter – make sure there are no mistakes in spelling and grammar!
Give Details
Keeping it simple doesn't mean you scrimp on the details. For recruiters, it's all in the details. These are the snippets of information that will differentiate you from other candidates. 
Be concise when giving details. Stick to the main points of your job. The purpose of providing details is to show the recruiter you know your job very well.
Use the Right Verbs
Using the right verbs makes it easier for the recruiter to connect your job descriptions with your qualifications as an ESL Teacher. It's like "verb association". 
Here is a list of the best verbs to use for an ESL Teacher work experience section:
Review

Assess

Evaluate

Perform

Conduct

Teach

Test

Meet

Collaborate

Coordinate

Discuss

Consult
Entry Level English As Second Language Teacher Resume
If you have an entry-level English As Second Language Teacher resume, you have to overcome the perceived lack of experience by highlighting your strengths. 
Use the Functional Format 
With the functional format, work experience is located near the bottom of your resume. You're not trying to hide it but instead, you want to draw more attention to your main selling points such as:
Bachelor's Degree

Certification as ESL Teacher

Licensed to teach in the state
Include Informal Work Experience 
Did you work as a volunteer English Teacher for a community outreach program? Did you accept work as an online English Teacher for foreign students? 
These are examples of informal work experiences that the recruiter will consider for your work experience section. Provide as much detail as possible such as the nationalities you taught and the number of hours you worked.
Special Skills – the Game Changer  
Special skills such as being proficient in a foreign language will set you apart from other candidates. Being bilingual or multilingual will make it easier to communicate with foreign students. 
If the hiring is slow, don't fret. Consider working as an online ESL Teacher where you will be more accessible to other nationalities. There are several Internet job sites that post job ads for ESL Teachers, The time spent as an online ESL Teacher will add to your experience and increase your viability in the job market.
In many cases, people who come from countries with a low level of English proficiency will travel across the world to make it their second language. If you're an experienced English as Second Language (ESL) Teacher, you can have an international career as a teacher in a foreign land. 
Whether you want to work at a local school, a foreign language institute, or in another country, the first step always starts with your ESL Teacher Resume. You may be an ESL Teacher but if the recruiter looks at your resume as if it was written in Greek, your quest for the job may be over. 
Before submitting your application, study our ESL Teacher resume sample. Then, read our valuable tips on how to write an amazing ESL Teacher resume.
Last Updated on June 22, 2021 by Felix Tarcomnicu