Daycare Teachers play an important role in developing the learning capabilities of children. They use creative means – usually through play and fun activities – to motivate children to explore and learn new skills. If you are the nurturing type and have a knack for teaching, get your Daycare Teacher resume ready.
According to the Bureau of Labor and Statistics, the demand for Daycare Teachers is stable at 5% per year. As more households become dual income, expect the demand to rise. Parents want to entrust the mental and emotional development of their children with only qualified professionals.
Our Daycare Teacher resume sample will teach you how to highlight the skills which are best suited for the job. We will show you how to communicate your value proposition to the school so that the Hiring Manager will know you are the best person for the job.
Daycare Teacher Resume Sample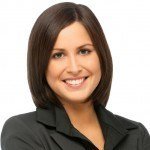 Andrea W. Gomez

Address:          7487 Canterbury Road, Ann Arbor, MI.
Phone:              (734) 789 6342
Email:                [email protected]
Current job:  Daycare Teacher; Bright Minds Learning Center, Ann Arbor, MI.
---
Objective :
Licensed Teacher and Certified Preschool Teacher in the state of Michigan with an Associate Degree in Early Childhood Education from the Rasmussen College School of Education seeks to join your team of Daycare Teachers at Springhill Child Development Center. I have more than 2 years of experience as a Daycare Teacher and have done volunteer/socio-civic work to bring education to the impoverished sections of Michigan.
---
Skills :
Licensed Teacher in the state of Michigan; passed the Michigan Test for Teacher Certification (MTTC) in 2014.
Certified Preschool Teacher in the state of Michigan.
Associate Degree in Early Childhood Education from the Rasmussen College School of Education, 2013.
2 years of work experience as a Daycare Teacher.
Volunteer; Teachers for Tots, a socio-civic group that works to provide free education to the most impoverished sections of Michigan.
Empathetic toward children.
Creative mindset.
Excellent communication skills.
---
Work Experience
Daycare Teacher; 15 January 2016 to Present
Bright Minds Learning Center; Ann Arbor, MI
Responsibilities:
Assists teachers of Bright Minds Learning Center with the successful implementation of the curriculum by customizing the approach based on the unique needs, current capabilities, and learning capacities of the individual child.
Creates a safe and nurturing environment where children are regularly encouraged to learn and discover the world around them through play and fun activities.
Closely collaborates with parents for the purpose of providing the best care and level of education for the children.
Cultivates positive and productive relationships with the parents, teachers, learning staff as well as the state licensing authorities and various community groups in order to establish a holistic learning environment.
Conducts tests and assessments on the verbal and non-verbal skills exhibited by the children; presents recommendations to further improve learning capacities.
Prepares a schedule of fun activities that are designed to motivate and encourage children to learn and acquire knowledge through discovery.
Daycare Teacher; 1 June 2015 to 31 December 2015
Archer Daycare Center; Ann Arbor, MI.
Responsibilities:
Archer Daycare Center is a learning facility for preschool children with special needs.
Designed, developed, and implemented learning courses based on the individual behavioral patterns of the child.
Managed school attendance records and all documents relevant to Archer
Daycare Center's educational program.
Evaluated the learning progress of the children; prepared reports and discussed findings with the child's parents.
Conceptualized games and other fun activities that would encourage and motivate the children to pursue and explore their curiosity for knowledge.
Attended to the child's special needs which included feeding, going to the bathroom, taking medications, dealing with anxieties and restlessness.
Volunteer Preschool Teacher; 1 January 2015 to 31 March 2015
Teachers for Tots; Ann Arbor, MI
Responsibilities:
Teachers for Tots is a socio-civic group that works to provide preschool to grade 2 level education to the most impoverished sections of Michigan.
Visited and conducted classroom instruction for up to 2 hours a day at one of the group's beneficiary organizations.
Prepared lesson plans, group activities, and course work.
Conducted one-on-one specialized teaching to students with learning disabilities.
Regularly assessed the performance and development of the students.
---
Education
College
Associate Degree
Early Childhood Education
Rasmussen College School of Education
Ann Arbor, MI
2011 to 2013
High School
Huron High School
Ann Arbor, MI
2007 to 2011
Certifications:
Licensed Teacher in the state of Michigan; passed the Michigan Test for Teacher Certification (MTTC) in 2014.
Certified Preschool Teacher in the state of Michigan; 2013.
Daycare Teacher Skills List
What are schools and learning centers looking for in a Daycare Teacher? Your Daycare Teacher skills list should show proof of qualification. This means acquiring the right education and training needed to help children develop productive learning abilities.
However, it is not all about your technical skills. It is very important for a Daycare Teacher to have the right attitude and personality for the job.
Education. You can pursue a career as a Daycare Teacher but you must take additional courses to qualify you as a teacher. In most countries and in the respective states, the school must be accredited to certify preschool and daycare teachers.

In our sample resume for a Daycare Teacher, Andrea has an associate degree in Early Child Education from Rasmussen College which is accredited by the state of Michigan in certifying preschool teachers.

Certification/ Licenses. Most certainly, you cannot practice teaching until you are licensed as a professional teacher. After getting your certification as a preschool teacher, you should apply for a teaching license in your state.

The qualifications may vary from state-to-state. For sure, after you have submitted or complied with the requirements for licensure, you will have to pass the state exam.

Creativity. Daycare Teachers handle children who are quite young. To put it better, these children are not ready for formal schooling. The Daycare Teacher's job is to introduce the child to a structured learning experience which is still based on fun and games.

You should have the ability to conceptualize activities that encourage the child to explore his/her own curiosity. At the same time, the child has to respond favorably to an organized classroom setting.

Excellent Communication. Children who are enrolled in Daycare Centers do not have fully developed communication skills. You will have to find ways to relay information clearly.

The task is to get the child to understand and follow your instructions. If possible, provide feedback even in a non-verbal manner as proof that he/she understood you.

Empathetic to Children. When it comes to very young children, patience is an important virtue. Not everyone develops mentally at the same time. Some are slower than others. They will not be able to process information as fast as some of the kids.

It is possible that a few may exhibit learning disabilities. You may even handle kids with volatile behavior. Throughout all of this, you have to empathetic to the needs of the child. Don't lose your cool or patience.
Daycare Teacher Resume Objective
The best Daycare Teacher resume objective is one that is short, concise, and straight to the point. It would be best to review the job post so you can be sure of the requirements. However, you can be assured that the school or learning center will place its focus on your qualifications as a Daycare Teacher.
It would be a safe bet to start your objective statement with your certification and license as a teacher. This is what we did with our sample resume objective for a Daycare Teacher.
Make sure your teaching license is valid. You should also mention your educational background. Having an associate or bachelor degree will be a big plus.
From there, work on the details. How many years of work experience is required? If you fit the required tenure, include the information within the first 2 sentences of the resume objective.
Daycare Teacher Resume Format
Use the Chronological as your Daycare Teacher resume format if you have notched up a good number of years in teaching experience.
In this line of work, 2 years would more than suffice. Most Daycare Teachers will use the experience as a springboard for a more lucrative career as a Preschool Teacher. Daycare Centers will be impressed if you have at least 2 years of experience.
With the Chronological format, you start out the Work Experience section with your current employment. If you are unemployed, lead off with the last job you managed provided it was related to the teaching profession.
Follow our sample resume template for a Daycare Teacher which will best highlight your Work Experience:
Contact Information
Objective Statement
Strengths
Work Experience
Education
Certifications/Licenses
Personal Information
Entry Level Daycare Teacher Resume
If you have an entry-level Daycare Teacher resume, chances are you won't be the only one. As mentioned in the previous section, most Daycare Teachers use the experience to improve their chances of getting hired as Preschool Teachers.
You can be assured of several job opportunities for entry-level Daycare Teachers. However, this does not mean you should get complacent and get careless with your resume. You will be competing with others who are after the same job. Make sure your entry-level Daycare resume will stand out.
Highlight your academic attainment and accomplishments, if any.
Include volunteer or socio-civic work as part of your experience.
Build up your resume by taking certification courses.
Daycare Teacher Resume Writing Tips
Don't get careless with your application. Read through our Daycare Teacher resume writing tips:
No Spelling and Grammatical Errors – The resume will tell the Hiring Manager a lot about who you are as a potential employee. Coming across spelling and grammatical errors will not be a good start. These types of mistakes show a lack of responsibility and dedication to work.
Stay On One Page – Longer isn't better. Keep your resume down to just one page. The Hiring Manager will just skim through it. The extra content will be unnecessary especially if the information is not relevant.
If the job market is tight, hang on! Stay motivated. Keep yourself busy by updating your skills.
Related Resume Samples