Adjunct Professor Resume Sample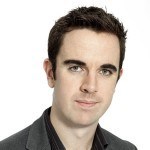 Sean T. O'Keefe

Address: 4879 Summer Street #46, Boston, MA
Phone: (617) 998 4731
Email: [email protected]
Current Job: Head of Economics Research; Wave Financial, Boston, MA
---
Objective
Master's Degree in Economics from the London School of Economics; well-experienced and entrenched in the academic world has taught as an Adjunct Professor in Economics at Brooks University and a Teacher in Economics for Glenville College. Professionally licensed Teacher in the state of Massachusetts.
---
Summary of Achievements
Increased the grade point average of the students of Glenville College in the subject of Economics from 84.7% to 87.4%.
Represented Brooks University in the Inter-City Congregation for the Advancement of Education in the State of Massachusetts and contributed to the improvement of the Economics curriculum.
Wave Financial's Economics Research team has been the primary resource for technical and fundamental analysis of CNT Business News since 2015.
Professional License
Licensed Teacher; state of Massachusetts; 2013
---
Work Experience
Head of Economics Research; 2015 to Present
Wave Financial; Boston, MA
Responsibilities:
Review various economic reports and studies that are regularly sent through the Telerate feed.
Prepare fundamental analysis and discuss findings with the research team.
Finalize report and analysis and approve for distribution to the company's 432 corporate clients and 1,112 fund manager subscribers.
Review technical reports that include charts and readings for RSI, Oscillation, and Moving Averages.
Prepare technical analysis using a combination of Elliott Wave Theory, Fibonacci, RSI, and Moving Average.
Create the Trading Strategy Recommendation for the day covering stocks, currencies, and commodities.
Review the corporate financial reports featuring blue-chip stocks, top performers, laggards, and potential IPOs.
Update entries and blogs on the Economic Trends web page on the company's website.
Adjunct Professor; 2017 to 2018
Brooks University; Boston, MA
Responsibilities:
Contracted by Brooks University to teach Economics for a period of 6 months then extended to 1 year.
Prepare the lesson plan based on the current school curriculum.
Plan and organize the calendar of activities; classroom sessions, seminars, quizzes, recitation, projects, homework, group work, and mastery tests/
Conduct classroom sessions in an organized and productive manner.
Encourage students to learn, understand, and appreciate Economics by applying its principles and theories to current events and daily life.
Evaluate the performance of each student.
Provide consultation and counseling to students regarding the subject matter as well as career choices.
Collaborate with the faculty regarding changes in the school's curriculum.
Economics Teacher; 2013 to 2015
Glenville College; Boston, MA
Responsibilities:
Prepare the lesson plan for the students; reference the school's existing curriculum for Economics.
Conduct classroom sessions, plan and give out exams and quizzes, and schedule graded recitation.
Provide one-on-one tutorial sessions for lagging students.
Grade and evaluate the performance of each student.
Recommend changes in the Economics curriculum if needed.
---
Education
Master's Degree in Economics
London School of Economics
London, UK
2009 to 2011
College
Bachelor Degree
Economics
Harvard University
Boston, MA
2005 to 2009
High School
Fenway High School
Boston, MA
2001 to 2005
---
How To Write A Good Adjunct Professor Resume
The first step to becoming the newest part-time faculty member is your resume – and it has to be a good one. Universities only want the best professors for their students.
When submitting your application, think of being back in school. There will be a good number of candidates vying for the position. You must submit a good Adjunct Professor resume that will make you number one for the recruiter.
Use the Combination Format
Yes – you can use the Reverse-chronological format if you have good experience and no unemployment gap that exceeds 4 months. However, we feel that given the strict qualifications a university may require for its Adjunct Professor, the Combination format might be more effective.
With the Combination, you combine the best features of the Reverse-chronological and Functional formats.
You still present the work experience section starting from your latest or current tenure but it gives way to the sections that validate your qualifications as the best Adjunct Professor for the position.
The format of the Combination is as follows:
Contact Information
Career Summary
Summary of Achievements
Certifications/Licenses
Education
Work Experience
No Errors in Spelling and Grammar
Having no errors in spelling and grammar should go without saying – but believe it or not – it still does happen to candidates applying for a teaching position.
For other jobs, spelling and grammar mistakes might be excusable but not for the teaching profession.
Before submitting your Adjunct Professor resume, review it carefully, and make sure there are no mistakes. Then, run it through a software program that checks for spelling and grammar errors.
Add Keywords to Your Resume
If you're going to transmit your application via the university's website, chances are it will go through an Applicant Tracking System (ATS) that qualifies candidates by identifying keywords on the resume.
You can find the qualifying keywords on the job ad. Look for the job description and pick out the words that are descriptive and stand out. Include these words in your resume.
Add an Extra Page If You Must
Does your work experience exceed 10 years? Go ahead and add an extra page. Since the resume is your first point of contact with the employer, don't scrimp on content just to keep it down to one page.
The important thing to remember is that all of the information on your resume must be relevant. Don't include irrelevant information that lengthens your resume for no reason other than to make it seem you're well-experienced or well-educated.
Adjunct Professor Skills List
Your Adjunct Professor resume must indicate skills that make you the ideal candidate for the position. There's more to being an effective professor than just technical and fundamental skills. You must also possess the right personality attributes.
Education – A Bachelor Degree in a specialized field is a must to become an Adjunct Professor. In most job openings, a Master's Degree or even a Ph.D. is a requirement for the job.

For a university to consider you for the position, you must prove you have a strong grasp of the subject matter – your area of academic expertise.

Licenses/Certifications – Acquiring a Bachelor's or Master's Degree is proof of competence but it doesn't mean you're an effective teacher.

Many Adjunct Professors cut their teeth by becoming full-time teachers and this means getting a professional license to teach in the state. This is a good career path to follow if you're serious about becoming an Adjunct Professor.

Technology-Savvy – There are universities that have adopted Internet-based learning into their program to reach a wider audience, improve attendance, and enhance the learning experience.

As an Adjunct Professor, you must be savvy with technology and be prepared to adapt to changes in the school's system of instruction.

Try to develop familiarity with various Learning Management Systems (LMS) platforms and other forms of online education.

Excellent Communication Skills – You may be an expert in your field of study – but can anyone understand what you're teaching? This is why teaching is a skill.

A big part of becoming an effective teacher is having excellent communication skills. You should have the ability to articulate the subject matter in a language that can easily be understood.

At the same time, you should be a good and open listener. Find out if the students understand the subject matter by inviting feedback.

Great Interpersonal Skills – To keep the students engaged, you have to build rapport by establishing solid relationships. You need great interpersonal skills to do this.

Yes, you're the expert but your objective to help them develop not just an understanding – but an appreciation of the subject matter.

Each student is different in the ability to comprehend the lessons. Your approach should be tailored to fit the individual capabilities of your students.
Adjunct Professor Duties And Responsibilities For The Work Experience Section
An Adjunct Professor shares many of the same duties and responsibilities of a full-time professor. Because his status with the university is contractual or part-time, there are limitations to the functions he's allowed to perform.
In general, the typical list of duties and responsibilities that an Adjunct Professor manages include the following:
Teach a specialized subject matter to undergraduates and post-graduate students.
Develop a topic syllabus that conforms with the standards of the university.
Plan, develop, and implement classroom sessions, seminars, tests, and quizzes.
Evaluate the performance of students based on the results of quizzes, long exams, recitation, submission of homework and projects, and class participation.
Analyze the progress of the class as a whole; identify students who are lagging behind.
Provide consultation, constructive criticism, and valuable feedback to students regarding class performance and career decisions.
Collaborate with the faculty to develop innovative and useful course materials.
Organizes various class activities and functions for the purpose of enhancing the learning experience.
When writing job descriptions for your Work Experience section, make each employment experience unique. Don't repeat the same information. Identify differentiators and include them in the job descriptions.
If available, cite your accomplishments as an Adjunct Professor. Examples of accomplishments include improvement in percentile score of the class and awards or citations received as an Adjunct Professor.
Entry Level Adjunct Professor Resume
As long as you have a strong background in your field of specialization, relevant certifications, and good teaching experience, you'll have a chance of landing the faculty position even with an entry-level Adjunct Professor resume.
Go With the Combination Format – Similar to an applicant with work experience as an Adjunct Professor, go with the Combination format for your entry-level resume. It will place your skills, abilities, and certifications front and center.
Include a Cover Letter – A Cover Letter will come in handy because it will explain the merits of your application to the recruiter. If you can include the name of an influential person from the university as a referral, it may encourage the recruiter to explore your resume further.
And if you have extensive experience when you were teaching full-time, that information will certainly go a long way in pushing your campaign for the Adjunct Professor position.
Last Updated on September 8, 2021 by Felix Tarcomnicu