Prep Cook Resume Sample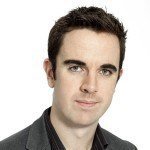 Allan O. Wilkins

Address:             1735 Boulder Ct. Cheyenne, WY
Phone:                (307) 746 1795
Email:                 [email protected]
Current Job:      Prep Cook; The Ole Grind and Grill, Cheyenne, WY
---
Objective :
Motivated, dedicated and hardworking with a food handler's permit, I have been a Prep Cook for 3 different restaurants the last two years because I want to learn all the various preparation techniques in the kitchen. Presently, I am working to fund my studies at the Wyoming Culinary Institute but I hope to land the job opening as Prep Cook in The United Steaks of America and within a few years eventually establish a career as your Head Chef.
---
Skills :
2+ years experience as Prep Cook.

Certified; Food Handler's Permit, local government of Wyoming.

Trained in 3 different restaurants; American BBQ, Chinese and French cuisine.

Bilingual; English and Spanish.

Committed to the profession; presently studying at the Wyoming Culinary Institute, second year.

Physically fit; proven to manage prep station even during extended hours.

Excellent knife skills.

Team player; great listener, receptive to instructions.

Great ability to handle pressure.

Excellent time management skills
---
Work Experience
Prep Cook; January 2017 to Present
The Ole Grind and Grill; Cheyenne, WY
Duties and Responsibilities
Observes FIFO procedures in the kitchen; I make sure all food prepared for the day strictly follows prescribed rotation schedule to ensure maximum flavour and quality.
Marinades all meat items according to prep guidelines, properly labels production date and stores them inside the walk-in chiller.
Pounds chicken breast fillets to be used for chicken sandwich and purloin for schnitzel.
Slices vegetables in different styles: julienne, cubes and rings to be used for salads, garnishing and appetizers.
Covers unattended or undermanned kitchen stations usually the grill and fry areas.
Receives food deliveries in the kitchen, checks, documents and files receipts and invoices.
Maintains all station cleanliness, sanitation and hygiene guidelines in the kitchen.
Ensures that all knives and kitchenware are properly cleaned, sanitized and stored away.
Regularly checks quality of all ingredients used in the restaurant.
Prep Cook; June 2016 to December 2017
Au Bon Vivant; Cheyenne, WY.
Duties and Responsibilities
Tasked to oversee food prep guidelines for all braised meat items; specialty dish of the restaurant was the Beef Bourguignon.
Assigned to prep the vegetable dishes for the restaurant.
Prepared all sauces, dips and marinades from scratch ingredients based on recipes provided.
Maintained station cleanliness at all times.
Reviewed food rotation schedule and consistently endorsed changes to Head Chef.
Assisted in other kitchen stations as instructed by the Head Chef.
Inspected quality of all ingredients prior to use.
Updated restaurant inventory and authorized to make requisition orders to Purchasing.
Prep Cook; June 2015 to May 2016
Modern China; Cheyenne, WY
Duties and Responsibilities
Assigned to prepare all poultry items which included cleaning, marination and proper storage for smoking and roasting procedures.
Cut,sliced and pounded beef products according to recipe requirement.
Prepared the following dimsum items prior to steaming or roasting: siomai, siopao, braised ribs and chicken feet.
Cleaned and sliced all vegetable items for garnishing, main dishes and appetizers.
Designated to ensure all food storage guidelines in the walk-in units, stock room and shelving tiers are accurately met.
Made sure all ingredients are fresh and in excellent quality.
Received delivery of food, beverages and packaging items in the restaurant.
Assigned to update restaurant inventory.
---
Education
Associate Degree, Culinary Science
Wyoming Culinary Institute
Sheridan WY.,
2020 to Present
High School
Central High School
Cheyenne, WY
2011-2015; GPA 3.54
---
 Personal information
Status: Single
Date of Birth: 27 February 1998
Hobbies include cooking, basketball, reading.
Prep Cook Resume Skills List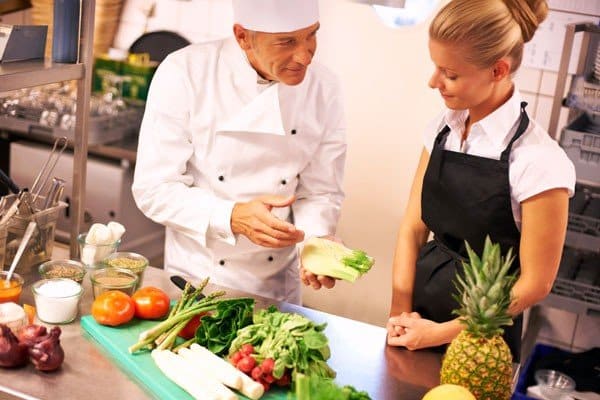 As a Prep Cook, you have to prepare ingredients according to standards. If you're making stews, the vegetables must be cut thick enough to maintain its texture after the slow cooking process. But your Prep Cook skills list should not be limited to just slicing and dicing.
Education
Restaurants place more emphasis on kitchen I.Q than book smarts. Presenting a degree or proof of higher education will always be an advantage but it is not a prerequisite to work as a Prep Cook. Many students of the culinary arts work in restaurants as prep cooks to fund their education. It is an accepted practice for restaurants to hire working students.
Certifications
You don't specialized certifications or licensing to become a Prep Cook. However, it would be a good idea to be certified as a food handler which may be a requirement in some states.
Team-Oriented
Since you will working with the Head Chef, he would prefer someone who knows his way around the kitchen. You have to know how to work within a team. If one station needs help, you should have the ability… and the confidence to jump in and assist.
Administrative Skills
In our example of a resume for Prep Cook, we made sure the applicant Allan indicated his ability to work other stations specifically the fry and grill area. He also stated he could do inventory and stock keeping work; administrative skills that are highly appreciated in the kitchen.
Ability to Handle Pressure
The restaurant business is high pressure. The front of the house will depend on the kitchen to bring out food on time, prepared according to standards and presented in a professional manner. It can be chaotic especially when orders are backing up. You should be able to keep your wits about you, maintain the station and help others when needed.
Last but certainly not the least important is having an understanding on the importance of cleaning, sanitation and proper hygiene. Food safety is always an issue in the restaurant business and contamination can occur at any time during the process.
Prep Cook Resume Objective
Many aspiring chefs use the Prep Cook position to get their head start in the restaurant business. You will be competing will several qualified applicants for just one or a few openings. Use your  resume objective to share your story to the person reading it.
Again, most likely it would be either the Head Chef or Restaurant Manager who will be reviewing your resume. It could even be the restaurant owner himself or herself. In the food business, passion for cooking is what counts. How much do you love cooking? What lengths are you willing to go through to succeed in this business?
In our Prep Cook sample resume, Allan's objective statement shares his story as an aspiring Chef who needs to work in order to fund his culinary studies. It's not expected to have long tenure to be an effective Prep Cook. Instead Allan explains why he worked for three restaurants within two years:
"Because I want to learn all the various preparation techniques in the kitchen."
When the Head Chef gets to Allan's work experience, it will highlight the fact that he has worked in restaurants with three different types of cuisine: American BBQ, Chinese and French.
Allan's tasteful resume objective ends with his goal which is eventually become the Head Chef of the restaurant. If the Head Chef does review the resume, he will not perceive Allan as a threat to his position. He or she will take it to mean that the candidate is driven, focused and ambitious in his chosen career.
Prep Cook Resume Format
In the food retail business, it is about what you can bring to the kitchen that counts the most. By using the reverse chronological approach for your Prep Cook resume format, you get to emphasize your skills and experience in actual kitchen work.
We arranged our resume example in the following manner:
Contact Information
Objective Statement
Skills
Work Experience
Education
Certifications
Personal Information
Summarize your skills and other qualifications into bullet points for better organization. It will make it easier for the Head Chef to find the important keywords and experiences in your resume.
Entry Level Prep Cook Resume
If you don't have much experience, don't worry about the chances of your entry level resume. As we mentioned earlier, this is a starting point for most chefs. This industry is more forgiving to those with little or no work experience.
Use the functional format which shifts focus on your skills. With this format, your resume sections will be re-arranged as follows:
Contact Information
Objective Statement
Skills
Education
Certifications
Work Experience
Personal Information
If you've undergone practicum as required by your school, you can use this in place of actual work experience.
Prep Cook Resume Writing Tips
Be as detailed as you can when describing your experience and scope of responsibilities. It's not enough to simply list what you did or were asked to do. Restaurant owners want to see if you really know the ins and outs of kitchen work.
Finally write your resume with passion. Let your love for food shine through in your content. Share your story in the objective statement and show the restaurant owner why you belong in the kitchen.
We are sorry that this post was not useful for you!
Let us improve this post!
Tell us how we can improve this post?