Concierge Resume Sample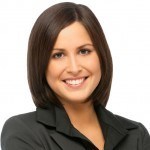 Sunshine G. Fox
Address: 456 Plaza Place, Atlantic City, NJ
Phone: (609) 311 2478
Email: [email protected]
Current Job: Grand Boulevard Hotel and Resort; Atlantic City, NJ
Objective Statement
Well-experienced Concierge with a sunny disposition is desirous of becoming the new Concierge for the Baywalk Casino. I have strong communication skills, very well organized, and I'm fluent in Spanish which is important for your hotel as it brings in 40% of revenues from the Hispanic region.
Strengths/Special Skills
Associate Degree in Communications.
Level 9 Spanish; Instituto de Languages Internationale.
Excellent communication and interpersonal skills.
Positive attitude.
Professional approach to work.
Work Experience
Concierge; 2017 to Present
Grand Boulevard Hotel; Atlantic City, NJ.
Responsibilities:
Warmly greets hotel guests at the front desk, the lobby, and other areas; makes eye contact, gives a sincere smile, and a genuine "hello".
Attend to all guest inquiries, concerns, and complaints in a timely and professional manner.
Refer guests to the appropriate person in charge in the event the issue cannot be resolved or if the resolution is outside my jurisdiction.
Conduct research; identifies the newest restaurants and places to see, updated customer reviews on these restaurants, shopping malls, and other popular destination spots.
Arrange for transportation to and from the hotel.
Assist guests in planning their itinerary.
Offer discounts and promotions of the hotel for upselling purposes.
Resolve all disputes related to service, products, and billing.
Concierge; 2015 to 2017
Fortune Resort and Casino; Atlantic City, NJ
Responsibilities
Attend to all complaints, issues, and problems from guests.
Recommend the best restaurants and destinations.
Assist guests in getting tickets and reservations for the city's best shows and other forms of entertainment.
Preside over discussions on event bookings for the resort.
Provide excellent customer service; respond immediately to inquiries relayed via email, chat support, text, and inbound call.
Education
College
Associate Degree
Communication
Atlantic Cape Community College
Atlantic City, NJ
2011 to 2013
High School
Atlantic City High School
Albany Avenue, Atlantic City, NJ
2007 to 2011
Concierge Lead Resume Sample
Name: Raphael Dodson
Address: Toms River, NJ 08753
Phone: (723) 384-9122
Email: [email protected]
Current job: Concierge Lead at Lion's Choice
Objective
I am a results-driven executive with over 15 years of experience in customer service, sales, and operations. I possess the ability to lead a team of people to meet high-level customer expectations, while also maintaining the company's best interests.
Work Experience
Concierge Lead, 2018 – present
Sarku Japan
Duties and Responsibilities:
Maintain relationships with hotels, restaurants, and other local businesses to secure the best deals for guests.
Follow up with guests to ensure they are satisfied with their stay.
Manage employees and oversee daily operations at a hotel.
Manage budgets and timelines for special events.
Create itineraries for group or individual guests.
Stay up-to-date on hotel, travel, and other local events in order to provide guests with the best information.
Concierge Lead, 2014 – 2018
Cook Out
Duties and Responsibilities:
Greet guests in a friendly manner and offer to assist with baggage
Check guests into their rooms and offer to deliver their food and other amenities
Provide guests with information about the hotel and surrounding area
Be able to answer basic questions about the hotel and surrounding area
Offer guests free wi-fi and any other amenities the hotel offers
Close off rooms that are not being used so they are clean and presentable
Concierge Lead, 2012 – 2014
Lion's Choice
Duties and Responsibilities:
Manage the front desk, including staff and schedules, taking reservations and answering questions
Ensure the lobby is clean and well maintained
Manage staff schedules and pays them on time
Maintain security of hotel's keys
Maintain inventory of supplies, ordering when necessary
Greet guests warmly as they arrive
Ensure there are always fresh towels available in the public restrooms
Skills
Outgoing personality
Ability to work with a team
Flexible schedule
Ability to work nights and weekends
Ability to stay calm under pressure
Ability to multitask
Strong customer service skills
Concierge Team Lead Resume Sample
Name: Jack Gomez
Address: Danville, VA 24540
Phone: (437) 799-2796
Email: [email protected]
Current job: Concierge Team Lead at McAlister's Deli
Objective
I am a fast learner, good communicator and have a natural ability to make people feel at ease. I have strong leadership skills and am always willing to go the extra mile to meet my work objectives. I have experience in customer service and team management. I am always looking for new opportunities to learn and grow.
Work Experience
Concierge Team Lead, 2018 – present
Yoshinoya
Duties and Responsibilities:
Answer phone calls and messages, help with reservations
Ensure the hotel is running smoothly and all guests have the best possible experience
Promote a sense of comfort and hospitality to all staff and guests
Coordinate staff schedules, ensure all departments are running efficiently
Handle customer complaints in a timely and professional manner
Ensure the upkeep of all public areas, including lobbies, pools, restaurants, etc.
Concierge Team Lead, 2014 – 2018
Culver's
Duties and Responsibilities:
Supervise and manage all concierge services for company-owned buildings
Ensure concierge services are up to standard and meet customer needs
Develop strategies for improvement of concierge service
Train and manage concierge staff effectively
Ensure customer satisfaction
Confer with management on major problems, issues, and opportunities in the concierge service
Provide feedback to management on concierge services
Concierge Team Lead, 2012 – 2014
McAlister's Deli
Duties and Responsibilities:
Ensures that the concierge desk is always staffed with a concierge officer during all business hours
Ensures that the concierge team is aware of all customer service policies
Answers questions about the hotel
Hosts and greets all incoming team members
Leads the concierge team in various tasks, such as answering the hotel phone, checking in guests, and assisting with baggage
Skills
Administrative skills
Excellent customer service skills
Ability to multitask
Detail oriented
Ability to work with a team
Bilingual (Spanish)
Residential Concierge Resume Sample
Name: Jovanni Nunez
Address: Saint Cloud, MN 56301
Phone: (946) 362-9278
Email: [email protected]
Current job: Residential Concierge at Miami Grill
Objective
I am a hardworking and driven individual with a passion for hospitality. I have extensive experience in customer service, multi-tasking, and time management. I am looking for a break into the industry and would love to explore my potential as a residential concierge.
Work Experience
Residential Concierge, 2018 – present
Au Bon Pain
Duties and Responsibilities:
Greet residents and their guests
Acknowledge their needs, ask how they can be helped, and provide information
Announce arriving guests or deliveries
Be the first impression of the building
Answer phone calls, screen calls according to a predetermined set of guidelines, and transfer calls as appropriate
Solve resident problems, such as lost keys, locked out of the apartment, and provide general security for the building
Residential Concierge, 2014 – 2018
Farmer Boys
Duties and Responsibilities:
Provide on-site customer service to tenants and the general public
Locate and report work orders in a timely manner
Assure that emergency maintenance requests are addressed promptly
Provide 24/7 emergency on-call service
Residential Concierge, 2012 – 2014
Miami Grill
Duties and Responsibilities:
Greet and assist guests
Serve as a liaison between property management, guests, staff, and vendors
Answer or forward incoming phone calls and messages
Provide directions
Skills
Excellent customer service skills
Able to work quickly and efficiently
Proficient with Microsoft Office, Outlook, and the Internet
Able to type at least 40 words per minute
Strong attention to detail
Ability to multitask
Understanding of human behavior
Ability to stay calm under pressure
Project Coordinator and Concierge Resume Sample
Name: Teagan Chaney
Address: Capitol Heights, MD 20743
Phone: (894) 443-5472
Email: [email protected]
Current job: Project Coordinator and Concierge at Newk's Eatery
Objective
The Project Coordinator and Concierge will be responsible for providing excellent customer service to all clients. They will be the primary liaison between the clients and their guests, driving the concierge process through to completion. They will be responsible for maintaining a positive and professional image at all times with guests, co-workers, and management.
Work Experience
Project Coordinator and Concierge, 2018 – present
Auntie Anne's
Duties and Responsibilities:
Coordinate the company's project schedules, budgets, and deadlines
Be in charge of all project documentation in order to track all of the project's expenses and timelines
Plan and execute company-wide social events, such as company holiday parties and team-building activities
Pursue new business opportunities for the company
Manage office operations, including day-to-day business operations, filing, photocopying, printing, and mail delivery
Project Coordinator and Concierge, 2014 – 2018
Fatburger
Duties and Responsibilities:
Greet and show-in visitors to the hotel
Coordinate and schedule appointments for hotel guests
Respond to guest requests for services including but not limited to food and beverage, room service, housekeeping, and bell service
Address questionnaires, complaints, and problems according to hotel policy
Provide general information about hotel amenities and services
Assist with reservations for the restaurant, fitness facilities, and spa services
Project Coordinator and Concierge, 2012 – 2014
Newk's Eatery
Duties and Responsibilities:
Develop projects and schedules to ensure the completion of projects on time and within budget
Organize, implements and oversees all project work
Coordinate project resources to ensure they are being used efficiently and appropriately
Confer with client on project progress and deadlines
Provide status reports and updates to client
Prepare project summary reports and presentations
Skills
Project budgeting
Meeting coordination
Resource planning
Setting goals and deadlines
Program evaluation
Program design
Senior Project Coordinator and Concierge Resume Sample
Name: Paul Leach
Address: Suwanee, GA 30024
Phone: (643) 931-3731
Email: [email protected]
Current job: Senior Project Coordinator and Concierge at Panera Bread
Objective
I have experience as a Project Coordinator, Concierge and at a Resort. I am highly organized, efficient and detail oriented. In my free time I enjoy traveling, reading and spending time with my family. I am excited to work for your company.
Work Experience
Senior Project Coordinator and Concierge, 2018 – present
Bruegger's Bagels
Duties and Responsibilities:
Develop and maintain a project timeline
Manage multiple projects simultaneously and meet deadlines
Coordinate with team members
Organize office supplies and equipment
Organize and maintain event calendars
Senior Project Coordinator and Concierge, 2014 – 2018
Five Guys
Duties and Responsibilities:
Assist in the coordination of project timelines and activities
Liaison between client and project team members
Responsible for the smooth operation and completion of assigned projects
Coordinate research and reporting needs with project team members
Coordinate with outside vendors to ensure a quality product
Create, maintain, and organize project files to ensure smooth and efficient workflow
Work closely with clients to ensure clients are fully satisfied and project is completed to their
Senior Project Coordinator and Concierge, 2012 – 2014
Panera Bread
Duties and Responsibilities:
Manage development and implementation of projects
Analyze project requirements and create a project plan
Develop requirements and define project specifications
Coordinate project resources and all departments involved
Track project progress and maintain related documentation
Monitor and report on project status
Skills
Experience with PR and media outreach
Experience in hospitality and event management
Experience with grocery shopping
Experience with event planning and organization
Experience in catering, hosting, and cooking
How To Write A Good Concierge Resume
A good Concierge resume must convince the recruiter that you are the right person for the job. Someone with whom the establishment can be assured that the inquiries, questions, and concerns of its guests will be taken care of.
Here are a few ways that your Concierge resume can make a strong first impression:
Use the Objective Statement to Highlight Your Accomplishments
The Objective Statement is often overlooked because it's a small section in your resume. However, the Objective Statement is the first opportunity you have in presenting your most relevant skills and qualifications for the position.
Use the Objective Statement to summarize your most relevant qualifications and to highlight your accomplishments.
Here's a good example of an effective Objective Statement:
Well-experienced Concierge with more than 5 years invested in the hotel and resort industry. Consistent recipient of the "Employee of the Month" award, the hotels I've worked for have received high customer satisfaction ratings in various platforms such as Yelp, Google Review, and Facebook. I hope to be given the opportunity to share my skills and experience as a Concierge for Blue Ocean Hotel and Resort.
A few tips on how to write a good Objective Statement:
Keep it short; no more than 4 sentences.
Combine soft and hard skills.
State your intent or objective clearly.
Choose the Right Resume Format
The reverse-chronological format is the most commonly used resume format.
But is it the right one for you?
The reverse-chronological format puts the spotlight on your work experience. You lead-off your work history from the current or most recent tenure then work your way back to your earliest experience as a Concierge.
This type of format will NOT work for someone who has very little to no work experience and for a candidate who has an unemployment gap of more than 4 months. A better option would be the functional format.
For someone with extensive experience but in another industry but wants to shift careers, the Combination format is the ideal choice.
Both the functional and combination formats emphasize skills and other relevant qualifications over work experience. The difference is that the combination format will show more comprehensive work history.
Speak to the Recruiter
The resume is your marketing tool. It summarizes the experiences, skills, and abilities that qualify you for the position. Thus, it must resonate clearly with the recruiter.
How do you prepare a resume that speaks to the recruiter?
Write in a conversational tone.
Avoid using technical jargon.
Keep your sentences short.
Use bullet points to summarize key points.
Use correct spelling and grammar.
Concierge Skills List
More than the king-sized beds, the room bar, the chocolate mint on the fluffy pillows, and the Michelin-rated restaurants, guests' hotel experiences depend on the effectiveness and dependability of its Concierge.
The Concierge is the hotel's go-to person for its guests. Anything the guests want, a good Concierge can provide. The laundry list of tasks includes preparing transportation arrangements, recommending the best restaurants and shopping centers, and scheduling tours.
Can anyone become a Concierge? Recruiters want more than technical or hard skills in their Concierge. In fact, they could be looking for the candidate with the best attitude or soft skills.
Education – Many Concierges didn't finish college. Some have a high school diploma or a GED score and still got the job. It's nice to have a college degree but don't sweat it if you don't!As a Concierge, you need to have good comprehension, appreciable writing skills, and the ability to find solutions and courses of action.
Communication – You will be interacting with different people every day. Some may be of foreign nationality. Having excellent communication skills is important because you don't want things to get lost in translation. First of all, you have to be a good listener. Second, don't hesitate to ask for clarification. Third, you should have the ability to articulate your ideas into clear information or solutions.Finally, good communication requires an efficient feedback mechanism. Don't be afraid to engage. Communication is never confrontational. For a Concierge, communication is key to resolving the customer's concerns.

Are you bilingual? That's a big advantage especially if you want to work for a large hotel or resort chain.

Excellent Organizing Skills – Work as a Concierge can be a juggling act. Imagine being a Concierge at a hotel with 1,000 guests? You could be interacting with 500 guests throughout the day – each one with different requests and questions. You could be arranging dinner reservations for a family of 6 one moment and getting details for an event hosting the next. In some instances, you could be dealing with a litany of complaints from guests ranging from the bar selection to the lack of things to do in the city.All throughout the day, you must remain calm and focused. To remain as such requires an amazing ability to organize all of the tasks that you need to do.
High Initiative – The best Concierge is one who constantly works on his craft. He stays informed on the latest trends and developments in the city. He does research on the best restaurants, shopping places, and activities to fit the guests' budgets. Having high initiative means becoming a Concierge who can give the best answers, recommendations, and solutions to EVERYTHING asked by the guest.
Professional Approach to Work – The Concierge may not have finished college but the lack of higher education should not diminish a professional approach to work.You should come to work early; 30 minutes before your shift so you can prepare and get settled. It's also important to look the part. Dress nicely and make sure you look presentable every day.As a professional, you must not let outside matters affect your performance on the job.
Concierge Duties And Responsibilities For The Work Experience Section
How well do you know your job as a Concierge? A recruiter will know if you're the right candidate for the position based on how you summarize your Concierge duties and responsibilities for the work experience section.
Here are a few tips to help you write a compelling work experience section.
Cover As Much Ground As You Can
As we mentioned in the previous section, a Concierge can go from one unrelated task to another at a moment's notice. You won't be staying in one place. Chances are you'll be moving around the hotel and meeting with guests, personnel, and associates.
The recruiter wants to read a dynamic work experience section that shows a hard working candidate with the power of the energizer bunny!
That's why cover as much ground – as many duties and responsibilities – as you can in your work experience section.
For example:
Greet guests who enter the hotel lobby area or approach the front desk for inquiries.
Assist newly-arrived guests with their room preparations.
Discuss new hotel promotions that will give more value to their stay by reducing expenses.
Respond to inquiries, concerns, and complaints from guests in a timely manner.
Recommend the best restaurants to eat and the best places to shop.
Prepare arrangements for transportation.
Preside over meetings regarding bookings for special events.
Provide assistance to guests who have problems confirming reservations.
Use the Right Verbs
Verbs are action words and these are what the recruiter wants to see in your resume. A hotel wants a Concierge who's active; always on the go attending to the guests' needs.
But not all verbs are the same. For the work experience section, use verbs that are easily associated with the work of a Concierge.
Here are a few examples of appropriate Concierge verbs:
Attend
Assist
Provide
Resolve
Organize
Prepare
Schedule
Recommend
Coordinate
Conduct
Perform
Address
Preside
Greet
Welcome
Inform
Ensure
Assure
Arrange
Differentiate Job Descriptions
Did you work for multiple employers before you applied for this position? Don't write a work experience section that has no imagination. Recruiters will view it as a red flag when a job seeker comes up with cookie-cutter job descriptions.
Always differentiate between work experiences. Even if you worked exclusively at hotels, there are always differences in the duties and responsibilities you managed.
Keep it Short but Detailed
When it comes to job descriptions, longer isn't better. Recruiters want to get the qualifying process over and done with right away. Make his job easier by keeping your job descriptions in the work experience section short.
"Short" doesn't mean a lack of detail. Don't leave out key information just to keep your job descriptions short. Just go straight to the point. A good formula to follow is this:
Verb + Key job element or detail = Job Description
Entry Level Concierge Resume
There are many applicants for the Concierge position who are fresh out of school or don't have work experience. You won't be alone with your entry-level Concierge resume!
Your objective is to stand out from the other first-time Concierge applicants. The resume must convince the recruiter to give you the opportunity to launch a career as a Concierge.
Use the Functional Format
As we discussed in the section, "How to Write a Good Concierge Resume", the functional format works best for those without work experience.
When you use the functional format, the sections of your resume will be arranged in this manner:
Contact Information
Objective Statement
Strengths
Certifications/Licenses
Seminars/Courses Attended
Education
Work Experience
For an entry-level resume, use the Objective Statement to tell the recruiter why you are interested in becoming a Concierge. Do you want a career in the hotel and leisure industry? Do you enjoy being around people?
For the work experience section, include informal or unpaid work experiences. For example, if you worked in a restaurant, provided volunteer services to organize a charity event, or managed customer support services as a freelancer.
Highlight Your Qualifications
Review the qualifications for the job and evaluate your current skill set. Do you have the abilities required to perform the tasks outlined in the job ad?
If so, highlight these particular skills in the "Strengths" and "Objective Statement" sections.
Remove Irrelevant Information
A longer resume is not necessarily a better resume. Irrelevant information is just fluff. It will only serve to distract the recruiter from focusing on the merits of your resume.
Did you work as a mail sorter for 6 months? This job has nothing to do with the work of a Concierge. Leave it out of your resume.
The job hunt may take some time to get results. If it's been four months, take some time off and assess your qualifications. Ask yourself why you're not getting more invitations. If possible, contact the HR department of the company you applied to.
Perhaps you need to shore up certain skills. Use a few weeks to upgrade your resume by improving your qualifications. As always, once you've completed the additional training, update your resume with the new information.