Bar Manager Resume Sample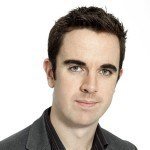 Thaddeus G. Haywood

Address:           4571 Treasure Street, New Orleans, LA.
Phone:               (504) 779 2234
Email:                [email protected]
Current job:     Bar Manager; The Pint Head, New Orleans, LA
---
Objective :
Experienced Bar Manager with more than 4 years in the foodservice industry in a management capacity. I have an Associate Degree in Hotel and Restaurant Administration and I have worked in the restaurant's key areas of responsibility. My current occupation as a Bar Manager of The Pint Head has given me the experience of working in a hotel setting. I believe my skills and expertise will address the needs of your bar, the Fountainhead at the Moor.
---
Skills :
Well-experienced in all areas of bar and restaurant operation.
Certified, Mixologist.
Formal education has given me a strong foundation in the fundamentals of restaurant management.
2 years of experience in The Pint Head has developed the skills necessary to manage a bar that is situated within a 5-star hotel.
Excellent communication skills; motivates and encourages the team to perform at their best every time.
Dedicated; I do not mind working long hours as it is part of the job.
---
Work Experience
Bar Manager; June 2020 to Present
The Pint Head; New Orleans, LA.
Responsibilities:
The Pint Head is a bar and restaurant situated in the lobby of the Grandville Hotel. It has been in operation since 2014 and was voted top bar in New Orleans in 2016, 2017, and 2018.
Conducts daily staff meetings before lunchtime and dinnertime to ensure everyone is aware of the daily specials and promos and to give gentle reminders on providing top-notch performance all the time.
Performs routine checks on all areas of bar and restaurant operations – production schedules, par stock levels and inventory, equipment inspections, work shift schedules, cleanliness of dining area and restrooms among others.
Reviews sales levels during cut-off times; conduct investigations if necessary, in the event of cash to sales report variances.
Patrols the floor; sees to it that the customers are taken cared of, attends to issues and complaints that have been raised.
Provides assistance to areas that are lagging behind.
Collaborates with the bartender and Executive Chef on monthly specials.
Collaborates with the restaurant's in-house marketing team on the creation of promotional campaigns and materials.
Reviews the Profit and Loss statement that is provided by Accounting; prepares sales plan based on target revenues.
Bar Manager; May 2017 to April 2020
The 6-String Cool Cat Jazz Bar; New Orleans, LA.
Responsibilities:
Recruited, selected, and hired personnel for the restaurant staff and management team.
Trained the new staff on restaurant guidelines, dining and kitchen operations, and customer service policies.
Authored the bar's policy manual.
Attended to all concerns raised by the bar's clientele.
Participated in food and drink testing as prepared by the Executive Chef and bartender.
Closely tracked and monitored food cost and inventory levels.
Restaurant Manager; June 2014 to February 2017
The Clam Shell; New Orleans, LA.
Responsibilities:
Opened the restaurant from Monday to Thursday; closed the restaurant from Friday to Sunday.
Prepared the production schedule of baked oysters, roasted chicken, and smoked ribs.
Managed the work shift schedule of store personnel.
Studied the projected monthly Profit and Loss statement and discussed it with the management team.
Routinely worked the dining area and made sure all customers were satisfied with the food and service.
Evaluated the performance of the restaurant crew.
---
Education
Nunez Community College
Associate Degree – Hotel and Restaurant Administration
Chalmette, LA
2010 to 2014
High School
Benjamin Franklin High School
New Orleans, LA
2006 to 2010
Certifications:
Certified Mixologist, 2013.
Hotel Bar Manager Resume Sample
Name: Dwayne Suarez
Address: Moncks Corner, SC 29461
Phone: (342) 957-8170
Email: [email protected]
Current job: Hotel Bar Manager at Tubby's
Objective
I am an experienced Hotel Bar Manager with a high degree of creativity, organizational and interpersonal skills. I have a deep understanding of the importance of hospitality and am able to work with a diverse clientele.
I am currently seeking a Hotel Bar Manager position in order to expand my career in the hospitality and tourism industry.
Work Experience
Hotel Bar Manager, 2018 – present
Pretzelmaker
Duties and Responsibilities:
Managerial position
Hire staff, train staff and schedule staff to ensure they are meeting the company's needs
Manage the bar's inventory to ensure that there is always a sufficient amount of liquor, wine and beer
Maintain a clean and well-stocked bar and dining room at all times
Prepare receipts for all purchases
Plan menus for events that are hosted at the hotel, as well as create drink specials for these events
Hotel Bar Manager, 2014 – 2018
Mooyah
Duties and Responsibilities:
Creates a schedule for the bar, ensuring that every shift has a bartender
Oversees event staffing
Works closely with the Executive Chef to ensure the bar is stocked with quality products and meets food and alcohol safety standards
Oversees the bar operations, such as inventory management, purchasing, and staff training
Monitors all financial transactions in the bar and reports any discrepancies to management
Hotel Bar Manager, 2012 – 2014
Tubby's
Duties and Responsibilities:
Supervise the establishment's front desk staff and servers to ensure exceptional customer service
Maintain the cleanliness and organization of the bar and back-of-house areas
Ensure that the bar is stocked with a variety of drinks to meet customer preferences
Ensure that all food orders are fulfilled and served promptly
Calculate the bar's inventory levels, order new supplies, and maintain records of the costs for bar supplies
Skills
Clean and organize work space
Load and unload trucks
Sweep, mop, and buff floors
Operate a variety of heavy equipment
Clean windows, screens, and outdoor furniture
Wash and dry dishes
Stock inventory
Restaurant Bar Manager Resume Sample
Name: Jerimiah Stein
Address: Roanoke Rapids, NC 27870
Phone: (763) 757-1046
Email: [email protected]
Current job: Restaurant Bar Manager at Tudor's Biscuit World
Objective
A successful Restaurant Bar Manager is a person that can lead a team in the food and beverage industry and possess a skill set to work with the public. The Restaurant Bar Manager should have excellent communication skills and be able to think quickly and creatively.
The Restaurant Bar Manager will provide leadership, training, and direction to his/her staff. The Restaurant Bar Manager will also be responsible for ensuring that all operations are in compliance with local, state and federal regulations.
Work Experience
Restaurant Bar Manager, 2018 – present
Shipley Do-Nuts
Duties and Responsibilities:
Manage and maintain a professional and fun work environment.
Set high standards for cleanliness, presentation, and service within the restaurant.
Supervise kitchen staff to ensure food quality and safety.
Maintain and groom the restaurant's physical appearance.
Develop menus and specials to suit customer needs.
Maintain inventory of the restaurant's supplies, equipment, and food items.
Assign staff duties to each individual on the restaurant's staff.
Restaurant Bar Manager, 2014 – 2018
Original Tommy's
Duties and Responsibilities:
Able to work nights and weekends
Responsible for hiring employees, training and disciplining them
Responsible for payroll, inventory and budget
Must have a bachelor's degree
Handle customer complaints and take steps to resolve them
Manage the bar/liquor inventory
Restaurant Bar Manager, 2012 – 2014
Tudor's Biscuit World
Duties and Responsibilities:
Maintain a high standard of guest service
Have a strong knowledge of food and drink
Manage all aspects of the bar and restaurant, including hiring, training and firing of staff
Communicate with the owner to make sure operations are running smoothly
Maintain inventory and order supplies as needed
Skills
Food and Beverage Management
Bartending
Server Management
Marketing and Planning
Social Media Presence
Customer Service
Inventory Management
Ship Bar Manager Resume Sample
Name: Ezra Jimenez
Address: Torrance, CA 90505
Phone: (498) 240-8368
Email: [email protected]
Current job: Ship Bar Manager at Which Wich?
Objective
The Ship Bar Manager position is a job in the hospitality industry. The primary responsibility of the Ship Bar Manager job position is to manage the Ship's Bar and oversee operations. The Ship Bar Manager position is also responsible for completing all tasks in a timely manner to ensure guest satisfaction.
Work Experience
Ship Bar Manager, 2018 – present
Wetzel's Pretzels
Duties and Responsibilities:
Manages the bar, which includes but is not limited to hiring and training bartenders, selecting music and drink specials, and managing inventory.
Responsible for handling the daily operations of the bar, including but not limited to: staffing levels, in-house promotions and events, customer service and training.
Ability to work nights and weekends.
Maintains a clean, safe environment for servers, bartenders, customers, and staff.
Ship Bar Manager, 2014 – 2018
Penguin Point
Duties and Responsibilities:
Develop and execute the menu, food preparation and presentation standards, cost control systems, and the buying guidelines for the ship-based restaurants
Ensure that food quality is consistent with company standards
Supervise the serving of food and drinks to guests in a courteous, timely, efficient, and professional manner
Manage the bar staff to ensure that guests receive prompt and attentive service in
Ship Bar Manager, 2012 – 2014
Which Wich?
Duties and Responsibilities:
Seamlessly manage a team of staff in the bar and on the pool deck
Organize and prioritize bar inventory and room stock
Work with other managers to determine appropriate pricing for all items
Develop drink menus and food menus
Establish procedures for daily operations
Maintain sanitation and safety standards in the bar
Perform inventory duties such as ordering food, wine, and supplies
Manage all bar financials in accordance with company policies
Skills
Inventory management
Tracking customer accounts
Creating and managing bar specials
Managing a service staff of bartenders, servers, and kitchen personnel
Planning inventory levels and ordering supplies
Designing and managing bar menus
Assistant Bar Manager Resume Sample
Name: Jamari Mccall
Address: Villa Rica, GA 30180
Phone: (633) 532-1987
Email: [email protected]
Current job: Assistant Bar Manager at Applebee's
Objective
My goal as Assistant Bar Manager is to become a successful and innovative thinker in order to work with the most talented individuals in the industry. My skills include bartending, customer service, and balancing budgets. I am a hardworking and confident individual who is eager to take on new challenges. I am committed to providing efficient service to the guests and an enjoyable atmosphere for the staff.
Work Experience
Assistant Bar Manager, 2018 – present
Winchell's Donuts
Duties and Responsibilities:
Create and maintain various types of bar inventory
Inspect and organize supplies, ingredients, liquor and other bar-related items
Maintain a clean and organized bar
Take inventory of supplies, ingredients, and liquor
Order supplies, ingredients, and liquor
Purchase food for the bar
Monitor security of the bar location
Maintain the cleanliness of the bar location
Assistant Bar Manager, 2014 – 2018
Roy Rogers Restaurants
Duties and Responsibilities:
Serve customers drinks and food, take orders for food and drinks, collect payment for food and drinks, and provide the necessary change
Ensure that the bar is stocked with the necessary inventory, including beer, wine, spirits, mixers, and garnishes
Receive and process credit card payments for customers
Assume responsibility for running the bar during the course of their shift when the bar manager is absent
Provide proper customer service by ensuring that all food
Assistant Bar Manager, 2012 – 2014
Applebee's
Duties and Responsibilities:
Responsible for overseeing the bar staff, bartenders, and servers to ensure that all patrons are served drinks and food quickly
Responsible for training and scheduling the employees in a timely fashion
Supervise the team in order to ensure that every drink and food order is done properly
Responsible for ordering alcoholic beverages and other supplies to keep the bar well stocked
Skills
Cleaning
Stocktake
Handling Customer queries
Manage the register
Creating drinks for customers
Organizing the bar
Senior Assistant Bar Manager Resume Sample
Name: Zayden Fields
Address: Libertyville, IL 60048
Phone: (796) 543-7805
Email: [email protected]
Current job: Senior Assistant Bar Manager at Bakers Square
Objective
As a Senior Assistant Bar Manager, I am experienced in managing the daily operations of a bar, ensuring profitability and profitability.
In my current position as a Senior Assistant Bar Manager, I am responsible for assisting with the training of new bartenders and servers, scheduling shifts, and overseeing inventory.
I have extensive experience with inventory management software to ensure that the bar's inventory is updated on a regular basis.
Work Experience
Senior Assistant Bar Manager, 2018 – present
Gold Star Chili
Duties and Responsibilities:
Manage the operations of a bar or restaurant
Responsible for assisting in preparing inventory and ordering supplies
Assist with inventory and ordering supplies
Supervise bartending staff
Host functions and events
Maintain a clean, orderly, and well-stocked bar
Regularly check beverage quality and guest satisfaction
Take drink orders, serve beer, wine, liquor, and other beverages to
Senior Assistant Bar Manager, 2014 – 2018
Shake Shack
Duties and Responsibilities:
Maintain a well-organized inventory of liquor, wine, and beer
Manage the accounting for the bar, including purchases, inventory, and payroll
Order food for the establishment in accordance with the chef's menu
Order supplies for bartenders, including alcohol, glassware, and straws
Manage the establishment's website
Provide excellent customer service to all customers
Train other employees as needed
Senior Assistant Bar Manager, 2012 – 2014
Bakers Square
Duties and Responsibilities:
Assists with the management of the bar
Works closely with the other food and beverage departments to ensure that customers receive the best experience possible
Maintains inventory levels of all liquors, wines, beers, and non-alcoholic beverages
Ensures that all staff members are properly trained on their duties
Coordinates and schedules events at bar
Regularly monitors guest levels and recommends appropriate staffing and scheduling practices
Regularly performs financial duties
Skills
Experienced in inventory management, POS systems, and food prep
Able to train and manage staff members
Proficient in social media marketing and getting new business
Speak Spanish fluently
Strong leadership skills with the ability to make quick decisions
Proficient in Microsoft Office programs
Able to multitask and work well under pressure
How To Write A Good Bar Manager Resume
A good resume for a bar manager is like a perfectly mixed cocktail. You should use only top quality ingredients and mix them in precise quantities. A customer who drinks a well-made cocktail will have a great impression of your bar.
Use Only Relevant Information
In addition to your experience as a Bar Manager, what else would constitute as relevant information?
Any experience working in the food service industry particularly those that have you in a management capacity.
Information that relates to the skills required as a Bar Manager or as a Manager in general.
Information that is irrelevant to the job position will only serve as a distraction to the recruiter and may even affect your chances of landing the job.
Highlight Your Strong Skills
There are 2 types of skills: Hard and soft skills.
Hard skills are those abilities that are learned or acquired through formal education or work experience.
As a Bar Manager, strong hard skills include:
Associate or Bachelor degree in Restaurant Management.
Computer knowledge in software programs such as a spreadsheet, inventory management, and workforce management.
Additional training in relevant courses such as Customer Service, Food Safety,
Food Handling, and local business laws.
Knowledge in cooking and food preparation.
Soft skills refer to your personality attributes.
What soft skills are ideal for a Bar Manager?
Ability to socialize and interact with different types of customers.
Ability to communicate and articulate ideas to the restaurant personnel.
Detail-oriented.
Highly-organized.
Problem-solver.
Pleasant disposition.
Keep Your Resume Short
Recruiters don't allocate a lot of time reviewing a resume.
On average, it may take only 6 to 10 seconds for an experienced recruiter to scan your resume and make a decision on whether you've made it to the next round.
Thus, keep your resume short but packed with the most important and relevant details.
Here's a tip: Use keywords in your resume. You can find the keywords on the job post. These are the words and phrases that are heavily emphasized or often repeated.
If the restaurant uses an Applicant Tracking System (ATS) on resumes, the program will track the keywords. If not, the recruiter may keep an eye out for them. The use of keywords will prove that you really read through the job post.
Write An Eye-Catching Bar Manager Resume Objective
The resume objective can give the recruiter an idea of who you are as a person. In a customer-oriented job, having the right personality attributes could be more important than having the right technical skills.
An eye-catching resume objective for a bar manager position is one that gives the HR officer the right "feel" about the applicant:
Address the Bar's Needs Right Away – What type of Bar Manager does the restaurant need? What are the required skills and experience level? You can find the information in the job post. If you have the qualifications, state them right away in the opening sentence of your resume objective.
Write In Your Own Voice – Be conversational in your approach. This way, your personality will come through. Don't try to be technical or intellectual in your approach. Remain professional and formal. Pretend you are introducing yourself to the Hiring Manager.
Give It the Personal Touch – Always address your resume objective directly to the company you are applying to. You can do this simply by stating the name of the company in the objective statement or by stating how your skills can help the company achieve its goals.
Bar Manager Resume Skills
What are the skills of a bar manager that are highly relevant for adding on your resume? Your should add a mix of abilities that include both hard and soft skills:
Good Understanding of Financial Statements
To be clear, you don't have to read FS like a Certified Public Accountant. However, you should have a basic understanding of how to interpret Profit and Loss statements and cash flows. After all, Financial Statements are the basis for decision-making.
Savvy at Marketing
Marketing plays an important role in generating sales. You should know how to market and promote new items. You must have a keen idea on which food and drink items have the best profit margins so you can push them harder to customers.
Excellent Communication Skills
In order to minimize the risk of making mistakes, excellent communication skills are a must. Keep in mind, communication goes both ways – having the ability to articulate ideas and listen to other people.
Great Interpersonal Skills
As a Bar Manager, having great interpersonal skills will go a long way in establishing long-term relationships with your customers. It is important to have the ability to get along with different types of people.
Excellent Leadership Skills
Working at a bar can be very tiring and stressful. A good leader can motivate his people to perform at their best each and every time.
Bar Manager Duties And Responsibilities For The Work Experience Section
The restaurant owner or the person reviewing your resume will look at the list of duties and responsibilities that you will summarize in your Bar Manager work experience section.
The list of duties and responsibilities that you present will let the recruiter know if you can meet the demands of the job as well as the expectations of the company.
So how do you write a compelling Bar Manager work experience section?
First, touch on the different areas of bar/restaurant management. These include customer service, food preparation, food cost, inventory management, marketing and sales, accounting, and human resources.
Second, give a detailed account of how you performed each task. Cite specific examples or break down processes into steps.
Third, validate your achievements with numbers. For example, if you were tasked to increase sales and you did, support your contention with figures:
Increased sales from 350,000 in 2017 to 425,000 in 2018 or an improvement of 21% in the course of 1 year.
Finally, review the job post. Usually, the HR group will include a list of duties and responsibilities for the new Bar Manager. If you are familiar with the scope of work, cite examples from your own work experience that prove you can handle the tasks.
Entry-Level Bar Manager Resume
First, if you don't have any experience as a Bar Manager, highlight your other experiences as a manager. Running a business requires having good organizational skills, the ability to make decisions, being able to work with people and of course, get results.
Second, indicate your other skills that could be of help to the restaurant. For example, are you bilingual? This could be an advantage if the bar draws in a good number of foreign-speaking customers.
Third, accept the other possibilities. You may not get the top-position as Bar Manager but you might be given a second-tier designation such as the Assistant Bar Manager.
Lastly, if you want to increase your chances of finding work as a Bar Manager, apply to jobs the specify "Entry-Level Bar Managers Only" or "No Experience Required".
The Bureau of Labor and Statistics (BLS) categorizes bar managers under "Food Service Managers". The average median pay for Food Service Managers is estimated to be $54,240 per year or an average hourly wage rate of $26.08. As a Bar Manager, you can find employment in a restaurant, a hotel, or any other establishment that serves alcoholic beverages and food.
Managing a bar is always thought of as a fun job. You get to meet a lot of people and the vibe of the bar is always energetic and dynamic. However, make no mistake, it's not all fun and games!
You have to keep your customers happy and this means assuring them of an amazing time at the bar every day or night. To do this, the service staff must be motivated to do a good job every time they are on the clock.
Food and drinks; especially drinks, must be served on time and according to the customer's order.