Busser Resume Sample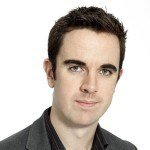 Walter C. Reese

Address:            8715 Newcrest Circle, Las Vegas, NV.
Phone:                (702) 798 3647
Email:                 [email protected]
Current job:     Busser; Mack's Burgers and Ribs, Las Vegas, NV
---
Objective :
Working student looking to fund his studies in Hotel and Restaurant Management is hoping to be considered for the Busser position for Joe's Authentic Italian Pizzeria. I have one-year experience working in the food industry and I am very familiar with both the front and back of the house. I am attentive to customers, highly- organized, and perform very well within a team environment.
---
Skills :
Undergraduate; Hotel and Restaurant Manager- 2 years
1-year experience in the restaurant industry
Familiar with front and back of the house operations
Ability to work for long hours and under pressure
Excellent customer service skills
Positive disposition
---
Work Experience
Busser; 2020 to present
Mack's Burgers and Ribs, Las Vegas, NV
Responsibilities:
Cleaned dining area before setting up tables and chairs.
Set tables up with clean table cloth, utensils, plates, salt and pepper shakers, and napkins.
Decorated tables with flowers, crayons, and drawing mats.
Served customers appetizers such as chips, nuts, and popcorn.
Assisted waiters with serving food orders to customers.
Re-filled glasses of customers who ordered bottomless drinks.
Attended to requests of customers to follow up orders.
Cleaned up tables after customers have paid and left the premises.
Busser,  2018 – 2020
Big Al's Steaks and Chicken, Las Vegas, NV
Responsibilities:
Welcomed guests to the restaurant.
Discussed menu, dinner specials, and monthly promotions to customers.
Made recommendations on food choices based on customer preferences.
Recommended pairings of beer and food.
Took down customer food orders including special requests.
Relayed orders to back-of-the-house; clarified special requests.
Served food to customers.
Addressed customer complaints and concerns in a prompt and professional manner.
Kept areas clean according to restaurant standards.
Busser, 2015 – 2018
Chito's Mexican Grill; Las Vegas, NV.
Responsibilities:
Cleaned up restaurant premises prior to setting up of tables and chairs.
Took orders of customers who were waiting in line.
Served food orders from counter to customers' tables.
Assigned cashiering duties; took down customer orders and gave back correct change.
Performed cash count with the store manager.
Assigned to back-of-the-house as food prep and fry man.
Worked in the expediting station to assist line cooks.
---
Education
High School
Western High School
Las Vegas, NV
2011 to 2015
Certifications:
Certified; Professional Researcher Certification, MRA.
Certified; Digital Marketing, Full Sail University.
How To Write A Good Busser Resume
"Can you please fill up my glass with water?"

"Can you please clean our table?"

"Can I have a new fork please?"
These requests are often directed at waiters. Not many diners are aware of it, but these tasks are the area of responsibility of the Busser. A waiter's primary task is to serve the customer's food order.
Thus, bussing is an important job in a restaurant. You must be fast, attentive, and efficient. Customers don't want to wait in line while their table still has soiled dishes on it.
Certainly, restaurants take the hiring process for Bussers seriously. Don't take the resume for granted. Recruiters will take a look at it and choose only the best candidates for the job.
Here are a few tips on how to write a good resume:
It's All In The Details – How well do you know the job of a Busser? Give a complete, detailed description of the duties and responsibilities that you handled during your previous employment.
Keep It Short – Recruiters don't spend minutes reviewing a resume. Keep your resume short but concise. Leave out irrelevant work experience and information that may only distract the recruiter.
Highlight Relevant Skills – Did you take up courses in customer service? Are you a certified food handler? Do you have knowledge and experience in cooking? These are relevant skills that will attract the interest of restaurant owners.
Write An Eye-Catching Busser Resume Objective
People may ask you, "Why do you want to become a Busser?" Believe it or not, the recruiter may have the same question on his mind. This is where a strong and eye-catching resume objective will work to your advantage.
As mentioned earlier, bussing does not pay a lot. It is a humbling but noble job. Certainly, the recruiter would want to know your motivation for becoming a Busser.
Thus, it is quite possible that the objective statement can be the difference-maker in your resume.
Share Your Story – Take the time to review the sample objective statement we put in our resume examples. It starts off by explaining why Walter wanted to become a Busser: "Working student looking to fund his studies in Hotel and Restaurant Management."
Let Your Personality Shine – Write in your own voice because the objective statement is your voice on the resume. Imagine yourself talking to the recruiter. How would you introduce yourself and present your key selling points?
Add the Personal Touch – Always mention the name of the company you are applying to. Recruiters don't like reading generic resumes. Another option is to discuss how your skills make you the best-qualified candidate to help the company meet its goals.
Busser Resume Skills
As a Busser, you will be on your feet most of the time. Peak hours can be very hectic. The restaurant will move on a frenetic pace. As a result, the dining crew will depend on your skills to hold down your areas of responsibility.
What sort of abilities are restaurant owners looking for in your Busser resume skills?
Basic Knowledge of Restaurant Operations
You should know your way around the dining area; have an idea of how to set up tables and understand the value of fast and efficient service.
Professional Decorum
Diners can be overbearing. As a Busser, you will find yourself besieged with orders and instructions even while you are attending to one customer. Through it all, you must remain a true professional. Be courteous to the customer and attend to the request as soon as you can.
Great Initiative
A good Busser is one who does not have to be told to fill up the glass with water. He looks around the dining floor and takes it upon himself to make sure all of the customers are comfortable and attended to.
Excellent Communication Skills
Don't be afraid to ask customers if there is anything else they need. If a customer complains, listen carefully and try to resolve the matter on your own. If not, relay it to your immediate supervisor. Having excellent communications skills aren't limited to just being a good listener or an articulate speaker. It also has to do with understanding then utilizing the correct communication channels.
Physically Fit
You will be constantly moving tables and chairs to clean up the floors. You will be carrying trays of soiled dishes and loading them onto the cart. You have to be physically fit to become effective as a Busser.
Busser Duties And Responsibilities For The Work Experience Section
You can say that the Busser work experience section is the main course in your resume. For sure, the recruiter will pay close attention to the duties and responsibilities and how you described them in your work experience.
How do you prepare a work experience section for your Busser resume that shows the restaurant can entrust you with the dining floor?
Be Dynamic With Your Job Descriptions – Use the right action verbs; ones that are easily associated with bussing work. In our job description, we used verbs such as cleaned, set up, arranged, decorated, and assisted.
Write In The Order Of Tasks Assigned – Please go back to our job description in the resume sample for a Busser. If you noticed, the job descriptions are written in order of the tasks assigned:

Cleaned dining area before setting up tables and chairs.
Set tables up with clean table cloth, utensils, plates, salt and pepper shakers, and napkins.
Decorated tables with flowers, crayons, and drawing mats.
Served customers appetizers such as chips, nuts, and popcorn.
Assisted waiters with serving food orders to customers. By presenting your duties and responsibilities in order of correct sequence, you will prove to the recruiter that you are very organized, thorough, and familiar with the job of a Busser.

Refer to the Job Post – The job post will list down the duties and responsibilities of a Busser. Take note of these tasks and assess your own experience and capabilities.
If you can handle the tasks, present similar duties that you handled in your previous employment.
Entry-Level Busser Resume
As mentioned earlier, bussing is an entry-level position in a restaurant. If you have an entry-level Busser resume, don't worry because you're in good company.
However, you will have to compete for the job. A restaurant likely receives a lot of resumes every day. Your entry-level resume must stand out and here's how:
Include Relevant Experiences – In our resume examples, we included Walter's experience in the fast-food industry. While not dedicated to bussing work, it was still an experience in food retail and customer service.
No Errors – Does having accurate spelling and correct grammar still count for a blue-collar job like bussing? Yes, because it shows you care about the job, you treat the application as a professional, and that you are responsible.
Use the Functional Format – If you don't have work experience, or if you an unemployment gap of more than 4 months, use the functional format which highlights your skills.
The functional format will rearrange your resume's sections as follows:
Contact Information
Objective Statement
Strengths
Certifications
Education
Work Experience
Bussing tables is not a high-paying job. According to the Bureau of Labour Statistics, Bussers make only $19,690 per year or $9.47 per hour. In view of the low pay, why do people want to become a Busser? For many, bussing serves as good training in the restaurant. As the saying goes, "If you want to get to the top, learn to appreciate work at the bottom." Therefore, the real currency comes in the forms of skills and experience. To be clear, bussing is not a long-term job. A good number of bussers become waiters after only a few months.
Take your resume seriously. This is your first point-of-contact with the employer. Therefore, it must make a good first impression.
We are sorry that this post was not useful for you!
Let us improve this post!
Tell us how we can improve this post?