McDonald's Resume Sample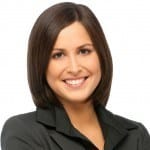 Denise O. Mijares
Address:         980 Fountain Valley, Orange County, CA
Phone:           (714) 322 7415
Email:            [email protected]
Current Job: Restaurant Manager, McDonald's Anaheim, Orange County, CA
---
McDonald's Resume Objectives
Results-driven, dedicated and hardworking Restaurant Manager with 6 years of experience with McDonald's seeks the opportunity to join the company's branch in Irvine as its new Restaurant Manager.  Committed to work cohesively with the Irvine team to ensure that every customer has a great dining experience at McDonald's.

Dedicated, committed, and results-oriented Restaurant Manager with over 10 years of experience in the food retail industry intends to contribute his knowledge and expertise in successfully managing restaurants to Grand Boulevard Hotel's new concept, Island Bar and Restaurant.
Having risen through the ranks in the iconic restaurant, Golden Butterfly, I am confident that in addition to my 10 years of experience and acquired skills, I also have the right attributes to effectively manage the Willow Root Restaurant. My hardworking personality is the reason why I was promoted 6 times until I became Restaurant Manager in 2017.
With a degree in Hotel and Restaurant Management and 4 years of experience in the restaurant industry, I am interested in becoming the Restaurant Manager of The Roasting Pit. I worked in all the stations of a restaurant and within 2 years became the Assistant Restaurant Manager of The Broken Spoon. I hope to be given the opportunity to serve your many customers and contribute to your continued success.
Multi-awarded and highly-experienced Restaurant Manager with 12 years invested in the food retail industry is desirous in establishing a successful career with the Bistro Group of Restaurants. The skills and experiences that I have acquired throughout the years will definitely contribute to the ongoing success of your Lobster Bay chain of restaurants.
---
Skills that you can put on a McDonald's Resume
6 years experience in McDonald's; started out as service crew and presently a Restaurant Manager.
Proven performer; Employee of the Year, Perfect Attendance and Best Service Crew Awardee.
Bilingual; Native Spanish but highly fluent in written and spoken English.
Highly proficient with McDonald's proprietary Point-of-Sale system, inventory management and workforce scheduling software programs.
Thrives in high pressure, high volume environment.
Strong leadership qualities; having risen from the ranks, I have a good understanding of the mindset and disposition of service crew.
Excellent communication skills; relays and articulates instructions clearly. I also encourage staff feedback.
Excellent customer service; immediately attends to all concerns of customers and arrives at a resolution within an appreciable time frame.
Highly proficient in all key areas of responsibility,
Ability to handle as well as trouble-shoot various kitchen equipment.
Good knowledge in cooking; solid understanding of cooking fundamentals.
Excellent understanding of business; knows the importance of maintaining profitable operations by effective management of cost and revenue variables.
Ability to resolve all the various problems that can happen on a restaurant on a given day; from a busted sprinkler system to equipment maintenance and customer complaints.
Great interpersonal skills; can effectively relate to the staff and customers.
Passion for continuous learning and improvement.
Precise, accurate, and fast in handling the electronic POS system.
Good understanding of basic accounting and analysing financial reports.
Creative mindset to conceptualize marketing and promotional campaigns.
Ability to maintain composure handle pressure during peak hours.
Strong leadership qualities.
Excellent communication skills; can clearly articulate instructions and openly listen to suggestions and complaints.
Good-natured with a cheerful, positive disposition.
Punctual; keenly observes and follows the work schedule.
Diligent when managing all key tasks from customer service to floor and kitchen operations.
Excellent time-management skills.
Ability to motivate the staff and have them give 100% effort in the restaurant on a daily basis.
Highly-focused; can set aside personal problems and consistently give the best on-the-job performance.
Physically -fit; can stay on his feet for several hours, carry objects, and provide assistance when needed.
---
Work Experience
Manager, 2018 to present
McDonald's Anaheim, CA
Duties and Responsibilities
Manages a total manpower complement of 80 service crew and 3 Assistant Restaurant Managers every day.
Reviews the projected Profit/Loss Statement provided by head office; develops strategies to ensure revenue targets and met while cost parameters are maintained or improved upon.
Conducts random audits on inventory levels to uncover variances between reported count and actual count.
Performs cashier cut-offs to record sales registered during specified time period.
Plans the schedule/shifts of crew members and provides assistance to the different stations during peak hours or special events.
Brainstorms with other managers on marketing campaigns to increase patronage and strategies to further improve customer service.
Checks in with the customers to make sure that their orders are served properly and additional requests are attended to immediately.
Conducts regular team meetings to resolve members' concerns and customer complaints quickly.
Honoured as "Employee of the Year" in 2017 for consistently exceeding sales quota.
Assistant Restaurant Manager, 2015 to 2018
McDonald's Anaheim, CA
Duties and Responsibilities
Tasked to manage a total of 60 service crew per shift covering front of the house, dining service, kitchen preparation and inventory control.
Conducted actual physical inventory count with designated service crew every end of the month.
Covered stations of the restaurant as necessary; would open extra cashiering station to accommodate more customers, work in the kitchen to bring out food faster and in an orderly manner, assist in the drive-through booth or manage the store's floor operations.
Handled the store's "Summer Heat Wave" promo which helped upsell 54% of customers to extra drinks and fries.
Received delivered supplies and moved inventory to designated areas.
Informed customers of regular deals or monthly specials and provided additional menu information to up-sell products.
Service Crew Member, 2013 to 2015
McDonald's Anaheim, CA
Duties and Responsibilities
Cleaned assigned stations before and after shift and conducted daily inventory of supplies
Brewed coffee, arranged condiments kits, prepared utensils and mopped floors before opening
Greeted customers as they approached service counter, took orders and input their selections into the restaurant's POS
Assembled the food orders for dine in, take out and special events.
Rotated to different stations of the restaurant every 3 months.
Recipient of Best McDonald's Cypress Service Crew and Perfect Attendance Award in 2015 and 2016
Duties And Responsibilities To Put On A McDonald's Resume
Conducts pre and post-shift meetings with restaurant management team and staff.

Performs daily audits on all of the restaurant's key areas of responsibilities such as dining room, cashiering station, food prep, grill station, fry station, expediting station, and dishwashing.

Schedules and oversees the month-end inventory count of the restaurant.

Prepares the key reports required of the restaurant including sales, inventory, food cost, and manpower.

Reviews and prepares the production schedule for food prep, grill, and fry stations.

Assists the Human Resources group in recruiting, selecting, evaluating, and hiring new personnel for the restaurant.

Presides over the training and orientation of all new restaurant personnel.

Reviews financial statements as provided by the Finance Officer and discusses sales targets and cost parameters with the staff.

Conducts routine checks to make sure all of the restaurant's key areas are cleaned according to standard.

Attends to all customer complaints in a professional manner.

Assists customers who are interested in booking the restaurant for parties.

Collaborates with the company's marketing team in planning new promotions.

Coordinates with the accounting and purchasing departments in monitoring store inventory.

Organizes and transmits all invoices, vouchers, receipts, and reports to the head office. 

Presides over adjudication process in the event there are disputes among employees.

Strictly implements the company-approved manual on store rules and regulations. 

Provides assistance to areas of operation that are lagging behind.

Ensures that the restaurant strictly complies with all local state regulations on health, cleanliness, and safety.

Assists very young children and the elderly inside the restaurant. 

Reviews food cost and wastage reports and prepares recommendations on how to improve the numbers.
---
Education
Associate of Arts in Business Administration
California State University, Los Angeles, CA
2009 to 2013; GPA 3.7
High School:
Mary Mount High School
Cypress, CA
2005 to 2009; GPA 3.6
---
Personal information
Status: Single
Date of Birth: December 11, 1993
Hobbies include volleyball, running and playing double Bass.
McDonald's Shift Manager Resume Sample
Name: Dominique Bean
Address: Olympia, WA 98512
Phone: (339) 408-3454
Email: [email protected]
Current job: McDonald's Shift Manager at McDonald's
Objective
To be a shift manager with the goal of providing excellent customer service by managing the restaurant, I am a hardworking, dependable individual with excellent communication skills that is interested in this position.
Work Experience
McDonald's Shift Manager, 2018 – present Coffee Beanery
Duties and Responsibilities:
Ensure that the restaurant is fully stocked with supplies
Supervise the work of employees in all areas of the restaurant to ensure a quality product and customer service
Manage all customer and employee concerns by solving problems and making sure that issues are resolved in an appropriate manner
Ensure that employees are working to their full potential and are doing what the job requires
McDonald's Shift Manager, 2014 – 2018
McDonald's
Duties and Responsibilities:
Coordinate the restaurant's operational activities, including the scheduling, training and supervision of staff
Manage the daily operations of the restaurant, including customer service, inventory and equipment management
Ensure that all health and safety standards are followed
Ensure that all food meets quality standards
Supervise employees, enforcing company policies and procedures
Train and coach employees to ensure that they meet company standards
Follow internal procedures for handling customer complaints
McDonald's Employee, 2012 – 2014
McDonald's
Duties and Responsibilities:
Sign in at the front register, inputting a manager code to activate the register.
Greet customers at the front counter and perform cash transactions.
Sign out at the front register, inputting a manager code to deactivate the register.
Monitor and maintain a positive customer experience.
Take orders and prepare food for customers, using the fast food preparation methods and procedures as outlined in McDonald's training manuals.
Skills
Set the prices of food and drinks to meet company goals
Schedule employees for shifts
Train new staff members
Manage a crew of 10-20 employees
McDonald's Food Server Resume Sample
Name: Trace Lynn
Address: Clearwater, FL 33756
Phone: (944) 885-2010
Email: [email protected]
Current job: McDonald's Food Server at McDonald's
Objective
I am a food server who is typically a team player and will go the extra mile for my employer. I am seeking a position as a McDonald's Food Server to be able to work with a team of people who are committed to excellence.
Work Experience
McDonald's Food Server, 2018 – present Dunkin' Donuts
Duties and Responsibilities:
Accept payment for products and services.
Restaurant customer service: answering customer questions, taking customer orders, preparing customer orders and ensuring customer satisfaction.
Restaurant cleanliness: sweeping, mopping, and wiping down tables, counters, and equipment.
Restaurant safety: following all safety standards and maintaining a safe environment.
Cleaning and stocking work stations, including the fryer, ovens, grills, deep fryers, and
McDonald's Food Server, 2014 – 2018
McDonald's
Duties and Responsibilities:
Greets customers and ensures quality customer service
Serves food and beverages by taking orders, preparing products, and serving them to customers
Handles food safely and properly according to state and local health codes
Keeps restaurant neat and clean, following company standards
Completes side work such as mopping the floor and cleaning countertops
Monitors dining room to ensure safety of customers and store
McDonald's Food Server, 2012 – 2014
McDonald's
Duties and Responsibilities:
Greet customers and takes orders for their food
Prepare the customers' food according to the order
Exchange money with the customers
Serve the food to the customers
Handle various tasks in the kitchen such as frying, stirring, and cleaning
Handle tasks related to maintenance of restaurant such as cleaning, mopping, and stocking
Skills
Work well with others
Self-starter
Initiative
Empathy
Good listener
Organized
Creative solutions
Problem solver
McDonald's Crew Member Resume Sample
Name: Pablo Irwin
Address: Perrysburg, OH 43551
Phone: (960) 779-1579
Email: [email protected]
Current job: McDonald's Crew Member at McDonald's
Objective
I have experience working in a fast-paced environment, and I am looking for a job that challenges me both mentally and physically. I am a hard worker, and I have excellent customer service skills. I am interested in the McDonald's Crew Member position because I like the idea of working with people and making their day better.
Work Experience
McDonald's Crew Member, 2018 – present Dunn Brothers Coffee
Duties and Responsibilities:
Answering customer questions about the menu
Making food items and drinks according to customer orders
Keeping the interior and exterior of the restaurant clean
Assisting with cash handling tasks such as taking payment and making change
Providing excellent customer service
Cleaning tables after customers have left
Keeping food storage areas and cooking areas clean
Performing quality control checks on items such as checking for spills or wiping
McDonald's Crew Member, 2014 – 2018
McDonald's
Duties and Responsibilities:
Take orders and make food for customers
Complete tasks such as flipping burgers and grilling chicken
Provide accurate and courteous service to customers
Clean dining area and kitchen
Perform cashier duties, including counting money and ensuring accuracy
McDonald's Crew Member, 2012 – 2014
McDonald's
Duties and Responsibilities:
Greet customers and take orders, process transactions, and provide change
Operate equipment such as fryers, grills, cash registers, ovens and coffee pots
Maintain food safety standards and follow all company policies and procedures
Perform general cleaning duties such as sweeping and mopping floors, emptying trash cans, wiping down counters and organizing condiment stands
Skills
Ability to work in a team environment
Ability to work quickly and efficiently
Ability to work well under pressure
Ability to learn new tasks quickly
Ability to work in a fast-paced environment
Senior McDonald's Crew Member Resume Sample
Name: Jadiel Nicholson
Address: Portage, IN 46368
Phone: (563) 823-5419
Email: [email protected]
Current job: Senior McDonald's Crew Member at McDonald's
Objective
With a deep passion for customer service and a drive for continuous learning, I'm looking for an opportunity to work as a Senior Crew Member of McDonald's. Possessing excellent communication and leadership skills, I am an experienced cashier and team member with a passion for delivering an excellent customer experience. A team player with the ability to work in high-pressure environments, I am committed to exceeding expectations.
Work Experience
Senior McDonald's Crew Member, 2018 – present Dutch Bros. Coffee
Duties and Responsibilities:
Greet customers with a smile and provide them with a welcoming, genuine experience.
Take customers' orders, prepare food and drinks in a timely manner, package them, and give them to the customer.
Prepare and follow all McDonald's policies and procedures to ensure the safety of customers, crew members, and themselves.
Attentively listen to customers' requests and respond in a timely manner with courteous and friendly service, while being attentive
McDonald's Crew Member
McDonald's
Duties and Responsibilities:
Handle the cash register
Take orders from customers
Cook food, use fryers, grill, etc.
Prepare salads, fries, and other side items
Work the drive-thru window
Maintain food quality standards
McDonald's Crew Member
McDonald's
Duties and Responsibilities:
Take customer orders and serve food
Provide customer service
Clean and maintain restaurant for customer satisfaction
Greet customers and take their orders
Serve customer with food and drinks
Skills
Knowledge of standard operating procedures and policies
Ability to work flexible hours, including nights and weekends and holidays
Ability to work in a team setting
Knowledge of inventory management
Knowledge of customer service standards
McDonald's Duties And Responsibilities
McDonald's made its name in the food retail business because of its efficient service. Even though the company is largely credited for automating fast-food service, it is still largely dependent on good people running its key areas of responsibility.
In other words, the world's most popular fast-food chain continues to search and hire talent to make up its workforce. Are you one of them? To land a job at McDonald's, your work experience section must have the 3 necessary ingredients.
Let's call these 3 necessary ingredients "The Works":
1. Job Appropriate Verbs
As you well know, verbs are action words. In resume writing, it is a good idea to choose verbs that are associated with the job itself. In the foodservice industry, the most appropriate verbs to use for your resume are as follows:
Prepared
Served
Performed
Managed
Attended
Assisted
Cleaned
Stacked
Set
Cooked plus its variants – baked, grilled, fried, steamed, boiled, chopped, and roasted to name a few.
Recorded
Monitored
Addressed
By using the most appropriate verbs, you will be able to create the right imagery in the mind of the recruiter. He will be able to associate what you do with the responsibilities of the job itself.
2. Relevant Information
The Hiring Manager will not spend much time reviewing your resume. Certainly, most of his time will be spent on your work experience section. To be more effective, only include relevant information.
For example, do not include work experience that is not relevant to the job you are applying for. If you are applying for the job of food service crew, do not include your experience working in the post office.
Similarly, if you are applying for the job of McDonald's Restaurant Manager, there is no need to include your experience working as a Personal Trainer in your local gym.
3. Highly-Descriptive
The one question that many recruiters will have in their minds when reviewing a resume is:
"How well do you know your job?"
To be sure, McDonald's will have you undergo training after you have been hired. However, the more proficient you are with the duties and responsibilities of your position, the sooner McDonald's can put you out on the floor.
Below is an example of a highly-descriptive McDonald's work experience section for a person who is applying for the position of food service crew:
Harvey's Hamburgers and Fries; February 15 to June 14, 2019
Food Service Crew; Jacksonville Beach Florida
Started out as a member of the dining team from February 15 to April 14, 2019.
Cleaned the different sections of the front-of-the-house – dining, cashiering, drinks and utensils stations plus all the tables, chairs, and counter utensils.
Checked and made sure condiments station was fully stocked with ketchup, mustard, salt, pepper, hot sauce, and napkins.
Welcomed and greeted diners into the restaurant.
Assisted diners to their tables.
Took down orders whenever the queue extended past the 5-minute waiting time area.
Assigned to back-of-the-house from April 15 to June 14, 2019.
Prepared all vegetables needed for salad orders – Iceberg lettuce, tomatoes, onions, and bell peppers.
Monitored and kept track of the production schedule for side orders.
Managed the hamburger preparation area – strictly followed FIFO guidelines, cooked hamburgers according to standards on the conveyor broiler, and transferred the finished product to the expediting station.
Made sure to clean all cooking areas.
From the above job description, you can see it has all the appropriate verbs for the position of a food service crew. Likewise, it is highly-descriptive. No doubt, the person reviewing the resume will be very impressed at its amount of detail. It is very clear from the work experience section that the applicant is familiar with the duties and responsibilities in a fast-food restaurant.
McDonald's Resume Skills List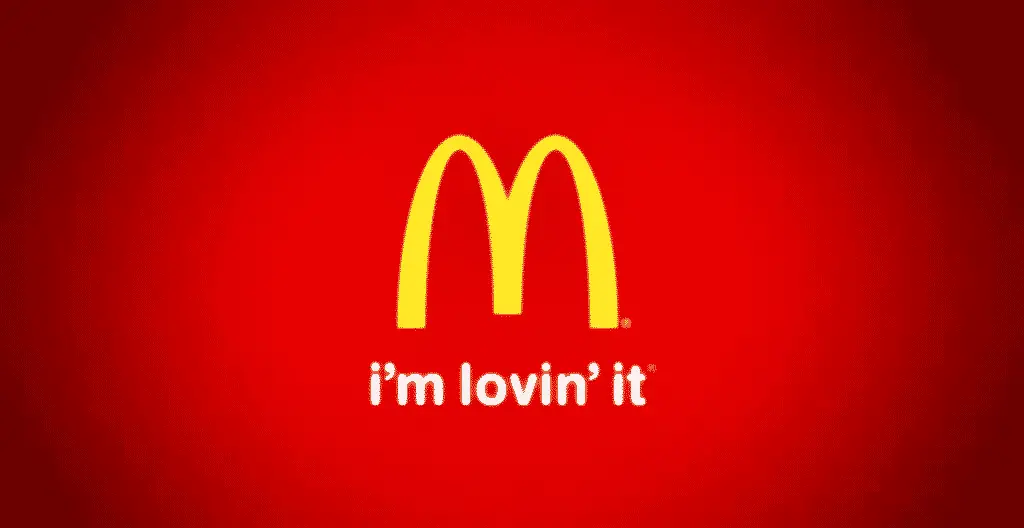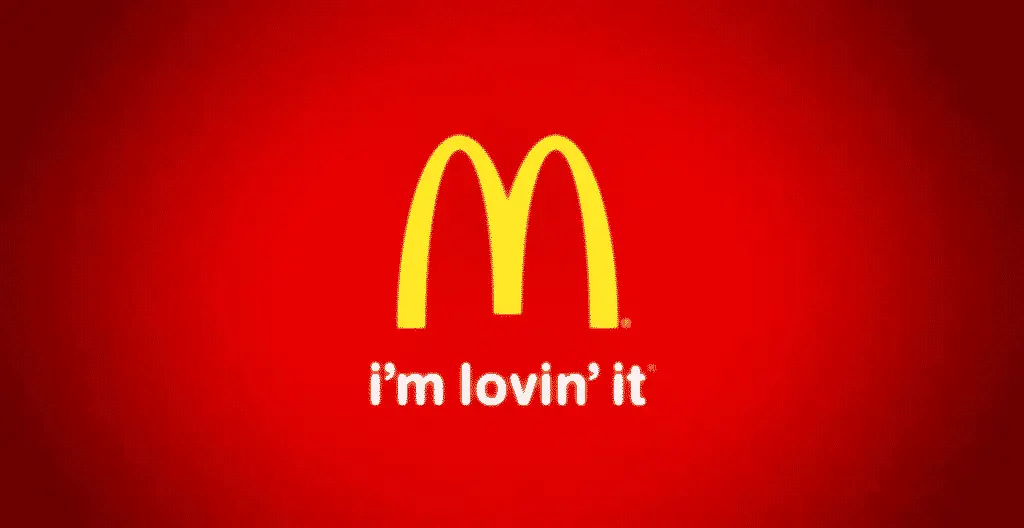 Read the job post carefully to get ideas on what to include in your McDonald's skills list. McDonald's tailors its needs based on the location of the outlet. Some have drive-throughs, some are open 24/7 while there are locations that need bilingual speakers.
As you have noticed in our example of a resume for McDonald's, the candidate Denise basically rose within the ranks in the Anaheim outlet. If there are in-store job openings, there will still be specific requirements for every available position.
Education


The minimum requirement for a crew member applicant is a High School diploma/GED. If you are aiming for a promotion or a managerial position, an Associate's degree in business administration or Hotel and Restaurant Management is preferred.  At McDonald's, there are other career opportunities outside their restaurants. If you wish to qualify for positions offered in their IT, Marketing, Supply Chain and Finance/Accounting departments, you need to complete a related degree.


Clear Communications Skills


The best way to present your communication skills is to include them in your list of accomplishments or demonstrate them in your work responsibilities.  For example, mention how you coordinated with your team members or how you responded to customers' complaints. It would be easier for the hiring manager to gauge your skills when you cite examples of how you made use of them at work.


Multitasking Skills


While crew members are assigned to specific stations, you need to be ready to do other things simultaneously to ensure that orders come out on time.  For example, even if you are assigned to the cash register your tasks will not limited to getting orders and payments. You need to prepare food orders as well.


Attention to Detail

Customers do not like it when the cashier jumbles their orders.  You won't be pleased too if you are in their shoes. People go to fast food restaurants because they want to get their food quickly, so you are expected to listen attentively and input accurate data on the POS machine.
Team Player


If you go to McDonald's website, you'll see that the organization is committed to provide a harmonious environment to their employees. It is important to show that you are a true team player. Someone who is always willing to work with and provide assistance to other members.
Ability to Work Under Pressure


McDonald's wrote the book in fast food automation. But still, work can be stressful whenever the store gets more customers than it expected. You should be able to maintain your cool even when customers are following up on their orders or when the ice cream maker breaks down. Assess the situation and implement the appropriate course of action.
McDonald's Resume Objective
When you write your resume objective try to project your own voice in the content. This section acts as your formal introduction to the company. You should clearly state why they should hire you.
In the sample resume objective for McDonald's we prepared for Denise we started out with 3 powerful attributes: results-driven, dedicated and hardworking. Why? Because these attributes can easily be validated by the contents of Denise's resume.
When the Hiring Manager reads her work experience, he/she will find out that Denice spent her entire career in McDonald's Anaheim and won several awards in the process.
Lastly, don't forget to state your proposition. What do you hope to accomplish with this application? In Denice's case, she wants to work as the Restaurant Manager of the Irvine outlet.
McDonald's Resume Format
The best resume format for a McDonald's resume is the chronological. Experience is important in this type of job and unless otherwise specified, no licenses or certifications are required to work in a fast food restaurant.
You will notice the way we arranged our sample format this way:
Contact Information

Objective

Skills

Work Experience

Education

Personal Information
This arrangement puts work experience in the centre of your resume where the Hiring Manager's attention will be focused on.
When writing your work experience, start out with the most current or latest one then move your way backward. This way, the person reviewing your resume can see your current level of skills and accomplishments. Keep in mind that hiring managers do not spend a lot of time reviewing resumes. The sooner you can get the important information out in front the better.
Entry Level McDonald's Resume
You won't be alone submitting an entry level resume at McDonald's. Every day thousands of people send resumes hoping to land a job in a McDonald's restaurant or head office. Some are transferring from another restaurant or a totally different career.
If you're trying to get considered for a job at McDonald's, use the resume objective to your advantage. Remember what we said about the objective statement being your voice in your application.
Share your story to the Hiring Manager. Tell him/her why you want to pursue a career in McDonald's. Don't write a resume objective as if you're Nicholas Sparks trying to write a sequel to "The Notebook". Just be truthful and honest.
For your work experience, identify the responsibilities you had which are transferable to the position you are applying for. As an example, if like Denice, you want to become a Restaurant Manager, some of the tasks or accomplishments you might indicate would include:
Managed a department of 20 personnel;

Designed a marketing campaign to generate 50% increase in revenues;

Streamlined costs by 20%.
McDonald's Resume Writing Tips
Although McDonald's specializes in fast food, take the time when it comes to cooking up your application. 
Use the Right Verbs –

Inject life and dynamism in your resume by using the right verbs to describe your work responsibilities. Among the appropriate ones for the service industry include: assembled, assisted, monitored, managed and scheduled.

Validate Your Information –

Whenever possible, substantiate your information. In our sample job description for McDonald's we listed Denice's responsibility of handling 80 service crew and achieving 54% increase in upselling items for the summertime promo.