Barback Resume Sample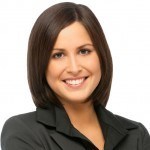 Jennifer G. Wurzbach

Address: 671 Indigo Circle, Savannah, GA
Phone: (912) 748 6545
Email: [email protected]
Current Job: Barback; Ned's Bar and Grill
---
Objective
Barback with almost a year of experience seeks to learn from the best bartenders in the city. If accepted, I plan to do a great job and eventually work for your bar, the Grapevine, as one of the regular bartenders.
---
Summary of Skills
I can prepare a number of popular cocktails including Zombie, Margarita, Rusty Nail, Screwdriver, Singaporean Sling, Cosmopolitan, and Long Island Iced Tea.
I can prepare a few popular types of bar chow including Buffalo wings, onion rings, french fries, and grilled hotdogs with onions.
Customer Service.
Excellent communication skills.
Very organized approach to work.
Certifications:
Food Handling and Safety; 2018, FDA Short Courses
Customer Service in the Restaurant Industry; 2017, FDA Short Courses
---
Work Experience
Barback; June 2020 to Present
Ned's Bar and Grill; Savannah, GA
Responsibilities:
Attend to bar patrons; take their beverage and food orders.
Prepare drinks if the bartender is occupied.
Provide bar patrons with napkins, utensils, and condiments.
Organize bar area; make sure it's stocked with liquor and supplies.
Monitor the volume of beer on tap.
Promote the bar's latest cocktails to customers.
Wipe down the bar and ensure overall cleanliness.
Assist the kitchen staff when orders are falling behind.
Prepare a limited number of bar chow such as onion rings and french fries.
Check the quality of counter snacks.
Perform an ending inventory count on all supplies.
Food Service Crew; January 2017 to May 2020
The Boston Broil; Savannah, GA
Responsibilities
Open and close the restaurant on scheduled days.
Clean the dining areas; tables, chairs, and other furniture.
Welcome customers into the restaurant.
Guide customers to their table and take their orders.
Perform cashiering duties based on the schedule.
Provide assistance to the bartender if the drink orders are increasing.
Handle the food preparation area; prepare side orders such as garden salad.
Assist the kitchen staff when orders start to pile up.
---
Education
High School
Savannah Arts Academy
Savannah, GA
2013 to 2017
Busser / Barback Resume Sample
Name: Myles Williams
Address: Brandon, FL 33510
Phone: (779) 420-9533
Email: [email protected]
Current job: Busser / Barback at Firehouse Subs
Objective
Detail oriented customer service professional with experience in the restaurant and hospitality industry. Proficient in handling a variety of tasks and meeting customer needs. I am a reliable, detail oriented team player with strong interpersonal skills and the ability to thrive in a fast paced environment.
Work Experience
Busser / Barback, 2018 – present
Jollibee
Duties and Responsibilities:
Work as a member of the waitstaff to provide hospitality and service to customers
Greet customers and provide them with menus in the dining room
Seat customers in the dining room
Deliver food to tables in the dining room
Take orders from customers in the dining room
Deliver food from the kitchen to tables in the dining room
Clean tables in the dining room after customers have finished
Busser / Barback, 2014 – 2018
Bumper's Drive-In
Duties and Responsibilities:
Set tables and remove dirty dishes
Clean bar area, including all glassware and counters
Clear and clean up spills, using a mop or broom to sweep up larger spills
Wipe down tables
Stock ice, cups, and other supplies at the bar
Fill drink orders from the bar
Carry plates of food from the kitchen to the bar, then carry drinks to customers
Monitor food orders to make sure they are sent out quickly
Busser / Barback, 2012 – 2014
Firehouse Subs
Duties and Responsibilities:
Maintain cleanliness of the serving area
Replenish customer's glasses with beverages and ice
Remove empty glasses, bottles, and ashtrays
Collect customer's payment for drinks consumed
Check IDs before serving alcoholic drinks to minors
Skills
Ability to use a cash register
Mandatory to know how to use a dishwasher
Must be able to work with food
Ability to clean up spills and messes in the immediate area
Must be able to stand for extended periods of time
Can work well with others at the restaurant
Able to communicate with other staff members
How To Write A Good Barback Resume
A good Barback resume is one that convinces the bar/restaurant owner of the recruiter you have what it takes to work with the Bartender. Here are a few tips on how you can impress the reader of your resume:
Be Creative With the Objective Statement
The Objective Statement is a short section on the resume that summarizes your intent for applying for the job. Think about the Objective Section as your sales pitch: "What makes you the best candidate as the Barback for the Bartender?"
Lead-off with your 3 best soft skills or personality traits that best describe your approach to the job of a Barback.
State your objective, "Why do you want to become a Barback?"
Indicate at least 1 technical skill that's relevant to the position and addresses the bar's need for a Barback.
Here's a good example of a Barback objective statement:
"Dedicated, professional-minded, and hardworking person with the right personality and the willingness to learn is desirous of becoming a Barback for The 6th String Music Bar. I have taken 3 courses in Mixology at Hopsville Bar School but I hope to learn from your Bartenders who are regarded as among the best in New York City."
Use the Functional Format
Since you're applying for the position of Barback, it's a good bet that you're using this as an opportunity to launch a career as a Bartender. Chances are this is your first job working behind the bar.
Thus, the Functional format becomes the ideal format because it showcases your technical skills that are relevant to the job.
Here's the structure of the Functional format:
Contact Information
Objective Statement
Summary of Skills
Certification Courses Attended
Education
Work Experience
You can include other sections that pertain to your qualifications. For example, if you apprenticed or underwent OJT with other bars and restaurants. The purpose of the Functional format is to let the recruiter know that at the very least, you have the technical skills and abilities to assist the Bartender.
What Drinks Can You Make?
The proof of the Margarita is in the drinking. Or of the Tom Collins or Rusty Nail for the matter. People go to bars to have fun. It's okay to have a bit of fun with the resume and share the kinds of cocktails you can make.
As you've seen from our sample resume for a Barback, under "Summary of Skills" we made a list of cocktails the applicant can make.
The recruiter may not be convinced that you can make a mean Long Island Iced Tea but at the very least he will be intrigued. Sometimes curiosity is all you need to spark interest in your qualifications.
Highlight Your Relevant Work Experience
If this is your first time applying for a job in a bar, then it's understandable why some of your work experience isn't relevant. However, you should put more focus on work experience where the duties and responsibilities are transferable to Bartending.
For example:
Foodservice crew
Restaurant kitchen crew
Customer service
Cashier
Now, if you don't have these types of work experiences, you can state the duties and responsibilities you handled that are similar to the scope of work of a Barback.
We'll go into detail about this tip in the section "Backback Duties And Responsibilities For The Work Experience Section".
Barback Skills List
Can anyone become a Barback? Like other jobs, you must possess certain skills to qualify for the position of Barback.
What should be in your resume's Barback skills list so you can impress the recruiter?
Good Comprehension – A college diploma is a plus but it's not required to become a Barback. What's more important is having good comprehension so you can understand every single thing that's required to run a successful bar.
Knowledge of How a Bar is Set Up – A bar is set up for maximum efficiency. You have to know where certain liquors are located as well as the other ingredients, glassware, napkins, coasters, and utensils.
Knowledge of How to Mix Drinks – You don't have to be an expert but having an idea of how popular drinks are mixed will help you perform better alongside the bartender.
Appreciation of Cleanliness and Sanitation – No one wants to patronize a bar where the counter and floor are frequently wet with spills, the glasses are smeared with lipstick or grease, and serve stale peanuts. As a Barback, you are constantly cleaning the counter and the glassware.
Customer Service – Customer service is a big part of the bar's success. People go to a bar to relax and have a good time. You have to contribute to the customer experience by making sure patrons are attended to promptly and properly.
Communication – Bartenders regularly talk with customers. It's not always about getting their orders correctly. Sometimes a customer just wants to chat with his neighborhood bartender. This is an important skill – the ability to exchange in friendly banter with patrons. Having excellent communication skills helps foster strong relationships and establish loyalty with customers.
Positive Disposition – It doesn't matter how things are going in your life. When you're inside the bar, you have to shut out all the distractions and maintain a positive disposition.Some people who go to a bar want to unwind from the day's problems. The last thing they want is a surly Barback to talk to.
Ability to Manage Stress – There are nights where the orders just keep pouring in. Unlike a barista at a coffee shop, mixing drinks is more complicated because there are more ingredients, precise measurements are required, and you have to know which glassware to use. And customers don't like waiting! Of course, there's that occasional bar patron who wants to converse unaware of all the work you're doing. The ability to manage stress will help you cope with the pressures of the job.
Barback Duties And Responsibilities For The Work Experience Section
As a Barback, your duties and responsibilities revolve around assisting the Bartender. You're there to help the Bartender perform to the best of his abilities.
Here's a short list of duties and responsibilities commonly found in the Barback work experience section:
Clean countertops, glassware, and furniture.
Wipe down tables and counter.
Check the inventory of beverages.
Juice citrus fruits.
Prepare the garnishes for drinks.
Restock liquor in the bar area.
Refill stocks of ice.
Assist the bartender in mixing drinks.
Maintain excellent customer service.
Attend to the needs of the customer.
Converse with customers in a respectful manner.
Receive delivery of supplies.
Record and organize all documents covering deliveries.
Monitor inventory levels at the end of the shift.
Dispose of trash properly.
Now, don't copy and paste these job descriptions into your resume. We intended these job descriptions to be used as references but you should make them unique to your work experience section.
How?
First, add details that define one job from another. For example, you can include the types of drinks that you had to make.
Second, include information that addresses the specific requirements of the job. For example, if the bar needs a Barback who has experience preparing bar chow, and you can do this, include an entry such as:
"Assist the kitchen staff in preparing standard bar chow like onion rings, french fries, pig-in-a-blanker, Buffalo wings, and garlic mushrooms."
What if you don't have any experience in types of work that are similar to a Barback?
Review your current work experience and handpick duties and responsibilities you handled that required skills transferable to the job of a Barback.
Let's assume your most recent job was that of a Telemarketer. It's completely unrelated to the restaurant industry BUT you can pick out similarities in function:
Attend to customer issues and complaints.
Promote the company's new products and services.
Organize all spiels, documents, and information needed for telemarketing.
Create strategies to achieve sales quota.
Report to a Supervisor.
Provide assistance to other telemarketers.
Learn new sales techniques.
As you can see, these duties and responsibilities are quite similar to the tasks a Barback is responsible for.
Entry-Level Barback Resume
Applying with an entry-level position? You won't be the only one. Many aspiring bartenders want the same thing you do – to work shifts with the Bartender.
Find out how to stay ahead of the competition.
Use the Functional – or the Combination Format
If you have extensive work experience in another industry and are planning to change careers – use the Combination format.
The structure of the Combination format is the same as the Functional. The difference is the content of the Work Experience section.
Some people – you could be one of them – may have spent more than 5 years in a job that's not related to the restaurant and bar industry only to want a change in career.
Even if the work experience is not relevant, the fact that you worked for such a long time in another industry tells the recruiter you might have the ability to shine in a new industry.
Submit a Professional-Looking Resume
Entry-level or not, always submit a professional-looking resume. What makes a resume professional-looking?
Use business-appropriate fonts such as Calibri, Arial, or Helvetica.
Keep it organized with the use of bullet points.
Use a professional email address; [email protected] is just right.
No errors in spelling and grammar. It's like putting ice in a pint of beer or more than a dollop of water in scotch – simply unacceptable
Write in a Conversational Manner
A big part of bartending work is engaging with customers. You'll be expected to banter with customers while helping the Bartender. Writing your resume in a conversational manner will tell the recruiter you can carry a conversation inside the bar.
If you're not getting offers yet – be patient. In time and with persistence, you'll find yourself mixing cocktails and mocktails that they won't teach you in bartending school!
We are sorry that this post was not useful for you!
Let us improve this post!
Tell us how we can improve this post?