Kitchen Manager Resume Sample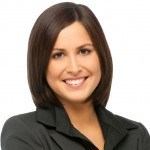 Shana C. Farnsworth
Address: 4147 Prosper Road, Sacramento, CA.
Phone: (916) 878 9134
Email: [email protected]
Current Job: Paramedic; St. Vincent Hospital, Sacramento, CA.
Objective Statement
Kitchen Manager with 3 years of work experience managing kitchens in both casual dining and fast-food type of restaurants is interested in assuming the open position at The Griddle Fry.
Strengths/Special Skills
Associate Degree in Restaurant Management
Bilingual; English and Spanish
Knowledge of SellSmart and RetailWiz POS systems.
Knowledge and experience in Digital Marketing
Physically-fit
Excellent communication and interpersonal skills
Well-organized
Certifications
Food Handling and Safety
Inventory Management
Customer Service
Work Experience
Kitchen Manager; 2018 to Present
Chicken 'n' Egg; Charlotte, NC
Responsibilities:
Review daily inventory of the kitchen; look for variances.
Cross-reference inventory with the scheduled deliveries of ingredients.
Prepare the production schedule for the restaurant's meat menu items.
Discuss the production schedule with the kitchen staff.
Check on the quality of all products to be used in the day's operations.
Provide assistance to stations that lack manpower or are lagging behind.
Stay on top of all food orders being prepared in the kitchen.
Maintain output standard of 10 to 15 minutes.
Ensure cleanliness and hygiene standards are consistently followed.
Kitchen Manager; 2017 to 2018
Cheeseburger Castle; Charlotte, NC.
Responsibilities
Inspect the quality of the beef products in the refrigerator.
Ensure that FIFO guidelines are strictly followed.
Check the state of readiness of the grill and fry area by inspecting the inventory of meats, cheeses, bacon, and sauces in their low boy refrigerator.
Review the previous night's inventory.
Conduct pre-shift meeting with kitchen staff.
Attend pre-peak hour meeting with Restaurant Manager.
Guarantee that all wastes and trash are disposed of properly.
Education
College
Associate Degree
Restaurant Management
Charlotte Community College
Charlotte, NC
2012 to 2014
High School
Audrey Kell High School
Charlotte, NC
2008 to 2012
Assistant Kitchen Manager Resume Sample
Name: Bradyn Odom
Address: Greenfield, IN 46140
Phone: (699) 694-3861
Email: [email protected]
Current job: Assistant Kitchen Manager at Penn Station East Coast Subs
Objective
I am a skilled and experienced kitchen manager looking to continue my career in the kitchen. I am a great communicator and team player who values cleanliness and organization. I have an eye for detail and am an effective leader. I have a passion for cooking, which I have been doing for 10 years.
Work Experience
Assistant Kitchen Manager, 2018 – present
Cinnabon
Duties and Responsibilities:
Assist and lead the kitchen staff
Train, schedule, and supervise the kitchen staff
Oversee the inventory of all kitchen supplies
Organize and oversee grocery store runs
Ensure kitchen is stocked with all food staples
Prepare and cook dishes for restaurant guests
Maintain cleanliness of kitchen and dining areas
Assistant Kitchen Manager, 2014 – 2018
Freddy's Frozen Custard & Steakburgers
Duties and Responsibilities:
Train and supervise staff
Plan, prepare and implement menus
Ensure the quality and safety of the food
Maintain inventory levels of food supplies
Hire, train, supervise, and evaluate staff
Perform administrative tasks such as interviewing and hiring new staff members and following up with applicants
Perform inventory of food supplies
Assistant Kitchen Manager, 2012 – 2014
Penn Station East Coast Subs
Duties and Responsibilities:
Maintain inventory of all food and supplies in the kitchen
Ensure that food is prepared quickly and accurately according to recipes
Participate in hiring, training, and supervising kitchen staff
Train staff on proper food handling, sanitation, and safety procedures
Manage the ordering, delivery, and storage of supplies and ingredients
Supervise the daily operation of the kitchen to ensure that it runs smoothly
Skills
Strong Leadership skills
Exceptional Communication skills
Extremely organized
Ability to handle high stress situations
Strong problem solving skills
Multi-tasking skills
Kitchen Manager and Cook Resume Sample
Name: Quentin Barajas
Address: Indianapolis, IN 46201
Phone: (610) 690-5677
Email: [email protected]
Current job: Kitchen Manager and Cook at Pita Pit
Objective
My extensive experience as a Kitchen Manager and Cook has equipped me with the knowledge and skills necessary to succeed in this position. I am capable of working well under pressure, getting the job done on time, and managing multiple projects. I have a passion for cooking which is evident in my work. I am confident that my qualifications and skills will bring success to your company.
Work Experience
Kitchen Manager and Cook, 2018 – present
Corner Bakery Cafe
Duties and Responsibilities:
Instruct and supervise kitchen staff
Train and mentor new staff
Plan menus, prepare food, and oversee cooking
Maintain kitchen equipment and ensure the safety of staff
Plan for and order food supplies
Plan, organize, and host all events in the kitchen
Coordinate catering with outside vendors
Prepare food and work in the kitchen to meet demand
Kitchen Manager and Cook, 2014 – 2018
Frisch's Big Boy
Duties and Responsibilities:
Supervise the kitchen staff and train new employees
Plan the menu, create a grocery shopping list, and order supplies
Manage inventory and order food, supplies, and equipment as needed
Order and unpack food deliveries
Handle payroll and scheduling
Order and maintain kitchen supplies
Manage employee schedules for breaks, lunches, and cleanings
Kitchen Manager and Cook, 2012 – 2014
Pita Pit
Duties and Responsibilities:
Manage and train kitchen staff
Maintain the kitchen and dining areas in a clean, sanitary and orderly condition
Communicate with marketing team to create promotional food items and recipes
Prepare or oversee preparation of pastries, soups, meats, salads, sandwiches, desserts and other dishes
Supervise the kitchen to ensure food safety standards are met
Implement and monitor standard operating procedures for kitchen staff
Assist Chef in development of menus
Skills
Team Management
Cooking
Serving People
Dealing With Difficult Situations
Reading Comprehension
Problem Solving
Restaurant Kitchen Manager Resume Sample
Name: Drew Rogers
Address: Middleburg, FL 32068
Phone: (987) 564-9713
Email: [email protected]
Current job: Restaurant Kitchen Manager at Port of Subs
Objective
To be a Restaurant Kitchen Manager that is innovative, focused, and passionate about increasing profits and decreasing costs to provide great value to their customers.
Work Experience
Restaurant Kitchen Manager, 2018 – present
Daylight Donuts
Duties and Responsibilities:
Organize the kitchen equipment
Maintain kitchen cleanliness and sanitation
Maintain inventory of food items
Develop menus
Develop new recipes
Set up and maintain the kitchen budget
Plan and prepare food orders
Train and supervise kitchen staff
Plan and prepare all daily menus
Hire new staff, supervise personnel and assign tasks
Buy food items and supplies
Restaurant Kitchen Manager, 2014 – 2018
Fuddruckers
Duties and Responsibilities:
Maintains a clean work environment
Maintains inventory of food items
Coordinates with food distributors to deliver products
Coordinates with restaurant staff to maintain menu items
Checks in with suppliers to make sure they have the items needed
Assigns tasks to cooks
Coordinates schedules for cooks and kitchen staff
Maintains a strict safety policy
Assigns tasks to waitstaff
Coordinates schedules for waitstaff
Restaurant Kitchen Manager, 2012 – 2014
Port of Subs
Duties and Responsibilities:
Supervises the kitchen staff in order to provide quality service
Organize staff for maximum efficiency
Ensure that all food is prepared in the correct manner
Balance the costs of ingredients with profit margins
Prepare and cook recipes
Clean workstations and tools to ensure sanitary conditions in the kitchen
Schedule shifts and assign tasks to staff members
Communicate with other workers to keep them informed of any changes
Skills
Ability to work long hours as needed
Ability to maintain a safe work environment
Ability to work well with others
Ability to solve problems
Ability to handle stress
Ability to use various kitchen equipment
Hotel Kitchen Manager Resume Sample
Name: Dashawn Patel
Address: Banning, CA 92220
Phone: (977) 544-8031
Email: [email protected]
Current job: Hotel Kitchen Manager at Potbelly Sandwich Shop
Objective
I am a passionate and dedicated professional with years of experience in hotel management and catering. My top priority is to provide guests with the best experience possible, which is why I specialize in developing delicious and creative dishes that are always a hit. I am dedicated to leading my kitchen staff to come up with new recipes, new cooking techniques, and new ingredients for the menu. I am highly organized and detail-oriented
Work Experience
Hotel Kitchen Manager, 2018 – present
Duck Donuts
Duties and Responsibilities:
Hire, train and manage all kitchen staff
Manage all kitchen operations
Follow food safety standards
Work with all kitchen staff to prepare quality food in a timely manner
Ensure kitchen staff are well dressed and presentable
Supervise dishwashing and cleaning staff and ensure they follow proper procedures
Regularly inspect the kitchens for cleanliness and order
Provide guidance for cooking techniques and recipes to kitchen staff
Hotel Kitchen Manager, 2014 – 2018
Good Times Burgers & Frozen Custard
Duties and Responsibilities:
Work with the chef to create menus to meet the needs of the hotel's guests.
Plan and create menus for banquets and conferences, tweaking them for dietary restrictions
Manage the hotel's food budget.
Supervise all food preparation, storage, and distribution.
Inspect all of the kitchen's operations and monitor quality control.
Work with the housekeeping staff on menu planning for special events.
Hotel Kitchen Manager, 2012 – 2014
Potbelly Sandwich Shop
Duties and Responsibilities:
Managing the food production of the hotel, including purchasing and inventory
Managing food preparation and cooking the food
Planning menus and preparing food in accordance with recipes
Ensuring the quality of food is high, cleanliness standards are met
Making sure food is served properly and buffet lines are properly
Skills
Serve a variety of food, including breakfast, lunch, and dinner
Organize and supervise the kitchen staff
Train and supervise kitchen staff
Control food costs
Manage inventory (e.g., food, equipment, supplies)
Create and maintain a budget
Senior Hotel Kitchen Manager Resume Sample
Name: Carsen Eaton
Address: Buffalo Grove, IL 60089
Phone: (983) 831-0151
Email: [email protected]
Current job: Senior Hotel Kitchen Manager at Pret a Manger
Objective
I am an experienced hotel kitchen manager with over 10 years of experience in the hospitality industry. I am confident and competent in providing leadership and supervision to ensure operations are running smoothly and efficiently. I am looking for a position as a Senior Hotel Kitchen Manager to help provide quality service to my customers. I have extensive experience with all aspects of the kitchen, from food planning, purchasing and inventory management to ensuring food safety and sanitation guidelines are met.
Work Experience
Senior Hotel Kitchen Manager, 2018 – present
Einstein Bros. Bagels
Duties and Responsibilities:
Oversee all of the kitchen staff, chefs, and cooks
Manage inventory and ordering of kitchen supplies
Supervise the cooking, preparation, and presentation of food
Schedule cooking positions
Prepare reports on food usage
Supervise dishwashers
Train kitchen staff on food preparation and food safety
Order stocks and supplies
Senior Hotel Kitchen Manager, 2014 – 2018
The Habit Burger Grill
Duties and Responsibilities:
Supervise and coordinate all activities of the kitchen operation to ensure guest satisfaction
Oversee the preparation, production and delivery of all meals, side dishes, desserts, beverages and snacks served in the hotel
Coordinate with other departments to ensure that menus meet food requirements for food and nutrition
Conducts training program for kitchen staff and related departments in order to provide them with the knowledge and skills to do their job more efficiently
Senior Hotel Kitchen Manager, 2012 – 2014
Pret a Manger
Duties and Responsibilities:
Hire, train, and supervise all kitchen staff and managers
Maintain kitchens and equipment in a clean and safe condition
Ensure compliance with food safety regulations
Oversee menu planning and purchasing
Supervise employees' training, performance, discipline, and termination of employment
Maintain high standards of customer service
Skills
Serve Safe Certified
HACCP Certified
Food Safety Certified
HACCP Certificate in Food Safety Management
Degree in Culinary Arts and Food Service Management
How To Write A Good Kitchen Manager Resume
The biggest mistake job seekers make is to underestimate the value of a well-written resume. You have to make a lasting impression with the recruiter. Therefore, don't settle for submitting a mediocre resume.
Here are 5 helpful tips on how to write a good Kitchen Manager resume – one that will attract interest.
Highlight Your Kitchen Skills
The kitchen is composed of several areas of responsibilities:
Food Preparation
Grill
Fryer
Expediting Station
Dessert Preparation
Rotisserie/Oven Baking
Stock Keeping/Inventory
Manpower/Scheduling
Dishwashing
Cleanliness/Sanitation
If you acquired specialized training or received certifications from courses related to the above-mentioned kitchen skills, you can include these under the "Strengths" section or create another category, "Certifications/Advanced Training".
Think of "Resume Presentation"
An experienced recruiter can create assumptions about the applicant simply by looking at your resume.
For example, if you use a font style such as Comic Sans, the recruiter might assume you're not serious about the job or that you have a lackadaisical approach in the kitchen.
Another example is if the recruiter comes across glaring errors in spelling and grammar. Think of it as a customer who finds a strand of hair in his soup.
Similar to food presentation, make sure your resume is presentable to the recruiter. It should look professional and show that you are responsible enough to be trusted in the kitchen.
Impress With Your Achievements
Recruiters love to see numbers on a resume because they qualify your achievements and lend substance to your value proposition as a Kitchen Manager.
What achievements are usually included in the resume? Here are a few examples:
Lower food cost from 36% to 18% by switching to powdered sauce mixes.
Reduce the incidence of wastage and pilferage by 21% by running random inventory audits.
Improve the gross profit of the restaurant by lowering production costs by 11%.
Include Differentiators
Differentiators are skills and abilities that make you stand out from the rest of the applicants who are applying for the Kitchen Manager position.
You will have applicants who have a Bachelor's Degree or an Associate Degree in Restaurant Management or a related field. There are applicants who have 3 to 5 years of work experience and others who make up for their lack of experience by acquiring advanced training.
Good examples of differentiators that can enhance your value include:
Multi-lingual; having the ability to speak more than one language.
Knowledge of troubleshooting kitchen equipment.
Knowledge of Point-of-Sale (POS) equipment and other forms of technology.
Experience and acquired training in Digital Marketing.
Keep Your Resume Relevant
If you think you will impress a recruiter with a 5-page resume, think again. Recruiters don't spend a ton of time reviewing resumes. Keep your resume short. The accepted standard is one page for every 10 years of work experience.
Even if your work experience exceeds 10 years, it's always a good idea to keep it within one page. You can do this by including only the relevant information.
Kitchen Manager Skills List
It's great to have extensive experience. The question is, did you acquire useful and relevant skills during those years working as a Kitchen Manager? Experience is not overrated but you should have the abilities in your Kitchen Manager skills list to back it up.
Formal Training/Education
You can become a Kitchen Manager based on your extensive work experience in the profession. However, HR officers of the best restaurants will place a premium on education because it lowers the cost of training.
Accepted college degrees are Hotel and Restaurant Management, Business Management, Economics, Food Technology, Culinary Science, and Tourism. Having an Associate Degree in any of these courses is also acceptable.
Relevant Certifications
It's also a big plus on your resume if you took advanced courses and received certifications in subjects that are related to the restaurant business.
For example:
Kitchen Sanitation and Maintenance
Food Safety and Handling
Customer Service
Food and Restaurant Marketing
Workforce Management
Knowledge of Cooking/Food Preparation
You don't have to be trained as an Executive Chef to be a good Kitchen Manager. Having basic cooking skills and understanding of food preparation procedures will be good enough.
Included in these basic skills are the following:
Proper cooking temperatures for various types of meat
How to properly season and marinate meats
Proper food storage
Preparation of basic sauces and mixtures
Understanding of various techniques such as boiling, frying, grilling, baking, and roasting
Understanding of food expiration dates
Preparing food from scratch
How to keep vegetables fresh and crisp
How to determine the quality of ingredients
Knowledge of Handling/Troubleshooting Kitchen Equipment
A full-scale restaurant can have a wide range of cooking equipment that includes charbroilers, pressure fryers, flat iron griddle, convection ovens, rotisserie oven, ice cream makers, and multi-mixers among others.
It's not enough to know how to operate these machines. As a Kitchen Manager, you must know how to troubleshoot them.
Imagine a scenario where the rotisserie oven breaks down at 6:00 am. You need to load the chickens by 8:00 am to get the first batch ready in time for the lunchtime crowd.
If the technician can't be there before 8:00 am, you won't have roasted chickens to sell. That's money flying away from your cash registers.
Basic Business Skills
As the Kitchen Manager, you're ⅓ of the restaurant's management team the others being the Dining Floor Manager and the overall Restaurant Manager. All of you are tasked to manage the business side of your area of responsibility.
What business tasks are these?
Budgeting – Managing food cost
Manpower – Managing labor cost
Wastage – Reducing losses due to wastage and pilferage
Productivity – Getting your people to work at their best every day
Sanitation – Keeping the kitchen a safe and clean place to work in
You should basic knowledge of accounting, computers and technology, workforce management, operations, communication, and customer service to help you manage the kitchen like a well-oiled machine.
Kitchen Manager Duties And Responsibilities For The Work Experience Section
The wonderful food that you just ate was the result of a kitchen running like a well-oiled machine. You can thank the Kitchen Manager for that. Think of the kitchen staff as a basketball team.
Sometimes some of the staff have an off-night and that can affect the performance of the team. The Kitchen Manager's job is to make sure that regardless of how some are performing, food quality and service is never compromised.
Being a Kitchen Manager is tough work. You have multiple areas of responsibility and you have to deal with different personalities. Recruiters understand this and are on the lookout for someone who knows the ins and outs of kitchen management.
In your work experience section, describe your duties and responsibilities by touching on all areas of responsibility in the kitchen.
Food Preparation
Marinate meats according to the right proportion of sauces to liquids or precise measurement of dry rub per kilo of meat then, store for maximum time for optimum flavor.
Measure the internal temperature of meats cooked by the grill and rotisserie station to make sure they conform to industry standards.
Ensure that all food brought to the expediting station is clean and free of unwanted debris such as hair.
Kitchen Operations
Track all food orders and make sure they come out within the prescribed waiting time of 10-15 minutes.
Cover the area in the kitchen that is falling behind.
Delegate instructions to staff to get food orders moving quickly.
Perform troubleshooting procedures on defective equipment.
Food Handling and Safety
Inspect the personal appearance of the staff.
Ensure all staff members are wearing the proper uniforms.
Enforce the FIFO policy strictly.
Inventory Management
Conduct a daily inventory to maintain par stock levels in the kitchen.
Review the rotation schedule of all restaurant ingredients in the stock room.
Workforce Management
Prepare staff schedules based on the labor cost target set by top management.
Assist in the recruitment, selection, and hiring of the kitchen staff.
Oversee the training and orientation of new kitchen staff.
Budgeting
Review the restaurant budget provided by accounting.
Assist the Purchasing Manager in sourcing more affordable ingredients that will not affect the quality of the food.
Entry Level Kitchen Manager Resume
You can be hired as the Kitchen Manager even with an entry-level resume if you can tick off most of the qualifications for the job.
Review the Job Ad
Are they looking for someone with experience? Will they consider entry-level Kitchen Managers? The ad will usually indicate the type of candidate the employer prefers – and not everyone needs to have work experience.
Some may prefer entry-level candidates because they are tight on funds and cannot afford to pay for experienced Kitchen Managers. Or the restaurant owner could be an equal opportunity employer who doesn't mind taking on inexperienced newbie Kitchen Managers.
Take note of the requirements posted by the employer. Identify the skills you have qualified for and highlight these in your resume.
Include Informal Work Experience
By definition, "experience" is an opportunity to practice theory in a real-world situation. Recruiters will consider other forms of experience even if these are not in a regular restaurant or kitchen setting.
For example:
If you managed a home-based food delivery service.
If you volunteer your services to manage a kitchen in your school or community.
If you participated in on-the-job training or apprenticeship programs.
Use the Functional Format
If you don't have enough work experience but have the requisite skills, use the functional format. The functional shifts the focus of the recruiter away from work experience and emphasizes technical skills and education.
With the functional format, the sections of your resume will be presented in this manner:
Contact Information
Objective Statement
Strengths
Certifications/Advanced Training
Education
Work Experience
Don't lose hope if the interviews are coming in slow. The demand for good Kitchen Managers remains high. Use the extra time to develop new skills that will make you more attractive to restaurant owners.