Sous Chef Resume Sample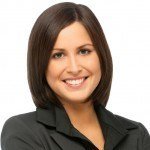 Haley M. Smith

Address:            433 Lakewood Ave, Chicago, IL
Phone:                (312) 8765432
Email:                [email protected]
Current job:    Sous Chef, Star Kitchen Group, Chicago, IL
---
Objective :
Certified Sous Chef and food lover with 7 years of experience working in a high volume kitchen environment, seeks the opportunity to join Orion Catering Group as a Sous Chef. Offers innovative approach in delivering creative fusion of international cuisine, unique food presentation and unparalleled service.
---
Skills :
ACF Certified Sous Chef

Advanced Certificate in Baking and Pastry Arts

AAS in Culinary Arts

Proficient in using the latest software for Food Costing, Inventory Control, Staff Scheduling and menu Planning

Leads by example

Flexible to work in all the kitchen stations

Efficient multitasker

Effective communication skills
---
Work Experience
Sous Chef, 2016 to present
Star Kitchen Group, Chicago, IL
Duties and Responsibilities
Supervises menu planning, food preparation and staffing in 25 restaurant outlets
Reviews and restructures meal plans to ensure that food cost is within acceptable range and food quality is not compromised
Collaborates with the Executive Chef in creating new recipes.
Directs kitchen team activities to assure top quality meal service –accurate food preparation, attractive plating, and timely delivery at precise food temperature.
Meets with restaurant managers twice a month regarding restaurant sales, menu, customer feedback and inventory
Interviews, trains and supervises front- and back-of-house employees
Sous Chef, 2014-2016
New World Hotel, San Francisco, CA
Duties and Responsibilities
Assisted head chef in kitchen maintenance, organization of supplies, scheduling staff shifts and supervision of kitchen staff
Created a first-in, first-out food rotation system which cut down wastage by 90%
Oriented new staff members on kitchen operations and evaluated their performance within a specified time frame
Planned weekend breakfast, lunch and dinner buffet menu for 500 seating capacity
Directed food preparation in the kitchen and assigned staff to each station
Sous Chef, 2012-2014
Fusion Box Restaurants, New York City
Duties and Responsibilities
Prepared new recipes and designed food menus which led to 55 % increase in restaurant sales
Stocked supplies and organized cooking stations with prior to peak operation hours
Managed inventory of ingredients and created control system that minimized wastage by 40%
Inspected food storage units regularly to ensure that standards are met
Coordinated with restaurant supervisors on stocks, budget, and kitchen efficiency and staffing
---
Education
Advanced Certificate in Baking and Pastry Arts
Institute of Culinary Education, New York
2017
Associate of Applied Science in Culinary Arts
Arts Institute, San Francisco, CA
2008-2012
High School
Mary Mount High School, San Francisco, CA
2004-2008; GPA 3.75
Certifications:
Sous Chef Certification obtained from (ACF) American Culinary Federation, 2016
---
Sous Chef – Kitchen Manager Resume Sample
Name: Tristin House
Address: Billerica, MA 01821
Phone: (967) 831-5092
Email: [email protected]
Current job: Sous Chef – Kitchen Manager at P.F. Chang's China Bistro
Objective
I am a chef with 10 years of experience in the kitchen, specifically managing and maintaining kitchen operations for large scale events. I have served as a head chef for multiple restaurants and have managed kitchen responsibilities at events such as weddings, fundraisers, and corporate galas. I am passionate about cooking and love to work with others to create delicious cuisine.
Work Experience
Sous Chef – Kitchen Manager, 2018 – present
Guthrie's
Duties and Responsibilities:
Assess and assign tasks to line cooks and kitchen staff
Maintain a clean and sanitary kitchen
Manage food stocks and inventory
Manage staff schedule to ensure that the kitchen operates efficiently
Carry out cost cutting measures to improve profits
Work with the Executive Chef to develop menus
Manage inventory levels and implement cost cutting measures in the kitchen
Promote food and beverage items
Increase sales by providing top notch customer service and executing
Sous Chef – Kitchen Manager, 2014 – 2018
Taco Time (Northwest)
Duties and Responsibilities:
Create, maintain, and update the menu to include seasonal items.
Responsible for the hiring, training, scheduling and directing of all kitchen staff.
Responsible for hiring and training new cooks as needed.
Sous Chef – Kitchen Manager, 2012 – 2014
P.F. Chang's China Bistro
Duties and Responsibilities:
Coordinate and supervise the kitchen staff, including the dishwasher, food prep workers, and line cooks
Create the menu for a given day based on food availability, daily specials, and chef's recommendations
Order and receive food supplies for the kitchen
Schedule daily food prep duties for the staff
Train kitchen staff on food safety, sanitation, and culinary skills
Track inventory of food and kitchen supplies
Skills
Able to follow recipes and instructions
Knowledge of cooking equipment and tools
Knowledge of kitchen safety protocols
Ability to maintain temperature requirements
Knowledge of food safety standards and regulations
Executive Sous Chef Resume Sample
Name: Curtis Cowan
Address: Yorktown Heights, NY 10598
Phone: (246) 495-2848
Email: [email protected]
Current job: Executive Sous Chef at Roy's
Objective
A culinary innovator with over 20 years of food service and management experience in a variety of venues. Focusing on the conceptualization, design, and execution of executive quality menus. Skilled in creating balanced menus that cater to health trends and needs.
Work Experience
Executive Sous Chef, 2018 – present
Hartz Chicken
Duties and Responsibilities:
Establishing, maintaining and following a budget for the restaurant.
Managing all finances for the restaurant, including payroll, inventory and vendor relations.
Managing the kitchen staff, including hiring, firing and training.
Planning, ordering and preparing all meals for the restaurant.
Overseeing the organization of work throughout the kitchen.
Assisting in managing a health and safety program for the restaurant.
Executive Sous Chef, 2014 – 2018
Tijuana Flats
Duties and Responsibilities:
Oversee the kitchen staff, including food preparation and dishwashing
Maintain a clean, organized kitchen with a stocked pantry
Manage inventory of food and supplies
Prepare menus and recipe list
Train new kitchen staff
Create budgets and monitor expenses
Provide menus to chefs, front of house managers, and vendors
Executive Sous Chef, 2012 – 2014
Roy's
Duties and Responsibilities:
Develop menus
Create dishes and recipes
Set standards for food quality
Train and supervise kitchen staff
Manage inventory of supplies like food, utensils, etc.
Hire, manage, and train new staff members
Maintain cleanliness of kitchen and food prep areas
Monitor the inventory of perishables
Skills
Supervising kitchen staff
Planning, delegating, and scheduling kitchen tasks
Recognize food spoilage and maintain inventor
Pastry Sous Chef Resume Sample
Name: Wilson Frank
Address: Chardon, OH 44024
Phone: (438) 984-6655
Email: [email protected]
Current job: Pastry Sous Chef at Green Elephant Vegetarian Bistro
I am seeking a Pastry Sous Chef position with a company that will allow me to utilize my skills and experience in the culinary arts. I have over ten years of experience in this field and have worked in a variety of positions. I am available for an interview at your convenience.
I am seeking a Pastry Sous Chef position with a company that will allow me to utilize my skills and experience in the culinary arts.
Work Experience
Pastry Sous Chef, 2018 – present
KFC
Duties and Responsibilities:
Writing recipes for desserts
Developing new products
Monitoring the quality of ingredients and equipment
Training other chefs on new products
Working as a liaison between the bakery and restaurant/catering services
Leading the kitchen staff in taste tests of new desserts
Training kitchen staff in product knowledge and recipe instructions
Examining bakery production schedules to determine staffing needs
Pastry Sous Chef, 2014 – 2018
Wahoo's Fish Taco
Duties and Responsibilities:
Responsible for the preparation of appetizers and desserts
Supervise and assist in the production of baked goods
Ordering, storing, and rotating ingredients
Monitor inventory levels
Train all staff members in the baking process
Maintain strict sanitation and safety standards at all times
Assist with inventory
Pastry Sous Chef, 2012 – 2014
Green Elephant Vegetarian Bistro
Duties and Responsibilities:
Review recipes and work with other kitchen staff to prepare food for the day
Prepare, bake, and maintain the appearance of pastries
Organize and maintain supplies and equipment
Review inventory and order supplies
Troubleshoot kitchen issues
Develop and teach new recipes
Set up, operate, and maintain the kitchen's cooler and freezer
Skills
General Pastry knowledge
Baking/Pastry basics
Knowledge of cake decoration
Knowledge of chocolate decoration
Faculty Sous Chef Resume Sample
Name: Grant Marquez
Address: Laurel, MD 20707
Phone: (552) 783-5220
Email: [email protected]
Current job: Faculty Sous Chef at Brio Tuscan Grill
Objective
A dedicated and passionate chef with a multitude of skills and experience in the culinary industry. Skilled in all aspects of cooking, including but not limited to: line cooking, pastry, sautéing, and cooking sous-vide.
Experienced in kitchen management at all levels, from supervising a line to managing a kitchen. A strong leader who can make quick and accurate decisions in the heat of the moment.
Work Experience
Faculty Sous Chef, 2018 – present
Lee's Famous Recipe Chicken
Duties and Responsibilities:
Create menus with a food and nutritional focus and oversee the kitchen staff to make sure they execute the dishes to the quality and precision level expected by the chef.
Maintain a clean, well-stocked, and safe kitchen environment.
Oversee all food production in the kitchen, from prepping to cooking to serving.
Ensure that food production is according to health codes and regulations.
Collaborate with other departments to determine inventory needs, including
Faculty Sous Chef, 2014 – 2018
Torchy's Tacos
Duties and Responsibilities:
Prepare a variety of dishes to meet the needs of the menu including appetizers, salads, entrees, and desserts.
Supervise and train all kitchen staff to ensure that each dish is served according to the menu specifications.
Maintain accurate inventory of ingredients and ensure that all food safety procedures are strictly followed.
Perform daily checks on kitchen equipment to ensure that it is functioning properly and clean properly.
Faculty Sous Chef, 2012 – 2014
Brio Tuscan Grill
Duties and Responsibilities:
Prepare food according to recipes and methods of the chef
Supervise the kitchen staff and delegate tasks
Plan the menu with the executive chef
Maintain inventory of food supplies
Train, coach, and supervise kitchen staff to ensure acceptance of high standards
Plan and schedule work for kitchen staff
Skills
Experience with managing a kitchen staff
Experience with inventory management
Experience with menu design
Knowledge of basic kitchen equipment
Senior Faculty Sous Chef Resume Sample
Name: Amare Carpenter
Address: Deerfield Beach, FL 33442
Phone: (454) 567-7239
Email: [email protected]
Current job: Senior Faculty Sous Chef at Buca di Beppo
Objective
I have more than fifteen years of experience in the hotel industry, including working as a Chef, Sous Chef, and Executive Chef. I am an experienced professional with a proven track record in the culinary arts with a keen eye for detail. I take pride in my high standards for quality and customer satisfaction, and use my creativity to develop original dishes that will win over any palate.
Work Experience
Senior Faculty Sous Chef, 2018 – present
Louisiana Famous Fried Chicken
Duties and Responsibilities:
Plan and execute daily menus for the restaurant
Train, manage and motivate staff
Ensure food safety standards are met
Supervise inventory and ordering of food and supplies
Develop and oversee budgets
Assist with all aspects of front of house operations
Assign staff to appropriate duties and report on their progress
Senior Faculty Sous Chef, 2014 – 2018
America's Incredible Pizza Company
Duties and Responsibilities:
Develop recipes for daily specials and seasonal dishes
Train and coordinate the work of cooks, helpers, dishwashers, and sous chefs
Analyze and plan work flow to maximize efficiency
Oversee inventory of food and supplies
Oversee the menu, inventory, and cost control of the kitchen
Purchase food, supplies, and equipment
Senior Faculty Sous Chef, 2012 – 2014
Buca di Beppo
Duties and Responsibilities:
Lead and supervise all culinary operations
Maintain kitchen organization and cleanliness
Ensure food safety and sanitation standards are met
Monitor inventory and maintain inventory records
Train and supervise staff
Coordinate catering and special event services
Negotiate with vendors and suppliers
Skills
Culinary training and experience, including food preparation, menu planning, and cooking methods
Extensive knowledge of methods and techniques for cooking meats, poultry, fish, soups, sauces, and desserts
Ability to provide guidance, teach, and train culinary students in food preparation skills
Sous Chef Resume Skills List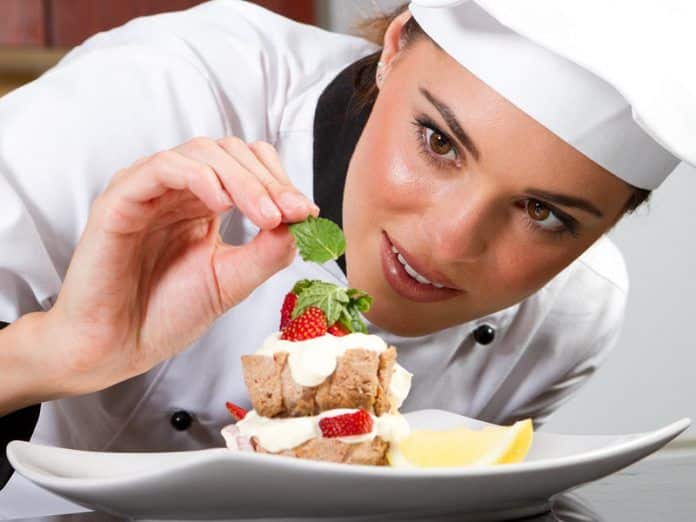 Your Sous Chef skills list is the main course of your resume. It must have the right balance of ingredients to make it delectable. Make sure that your abilities and accomplishments are perfectly blended with your hands on experience. The employer wants to get a good grasp of your sous chef skills, so it is important to show how you applied them in the kitchen.
Keep in mind that the Head Chef or the Restaurant Manager may be the person reviewing your resume. He or she will definitely know what skills to look for.
Here is a quick guide on what to include on your skills list.
Education
The culinary arts field is very competitive. There are just too many talented cooks and if you want to level the playing field it is best to acquire formal training to gain entry. Employers also prefer applicants who have a strong background on the fundamentals of the culinary arts. You can either get certified or earn an associate's degree in culinary arts to learn essential kitchen skills and different methods of food preparations.
Certification
Although certification is not a mandatory requirement, it reflects your level of expertise and commitment to your craft. It certainly adds more weight to your resume and increases your employability chances. You can obtain a Certified Sous Chef title from the American Culinary Federation (ACF) if you have logged in five years of experience as a culinarian and 50 hours of continuing education credits.
Strong Leadership Skills
The head chef relies on his/her sous chef to manage the busy kitchen team. It is your job to see to it that everyone cooperates and exerts their best efforts to meet the group's target. From food preparation to plating, line cooks will look up to their leader to keep things in order despite the noise and stress.
Excellent communication skills
Poor communication is a recipe for disaster. Sous chefs must make sure that they can be easily understood by all to avoid missteps in kitchen operations. One must have the natural ability to give crystal clear instructions so the staff will not get lost in the process. In addition to that, listening attentively to what your head chef and co-workers say will create a healthy working atmosphere.
Sous Chef Resume Objective
The Sous Chef objective statement serves as the appetizer. When the first course is good, one will stay and eagerly wait for the next course to be served. The same thing goes for your resume objective. It provides a preview of what to expect.
Your objective statement should wet the palate of the person reading your resume. If it fails to give a lasting impression, he may decide to abandon the rest of the menu.
How do you grab hold of the reader's attention? Keep in mind that a few seconds is all you've got to direct the next course of action. The hiring manager will go on reading your resume if your objective statement is interesting, impressive or appetizing.
In our Sous Chef resume example, we capitalized on the belief that "food is a passion." Right off the bat, Haley injects some humour by stating that not only is she a certified Sous Chef but also a certified food lover.
It's a great way to frame her branded value proposition: Highly experienced with 7 years in the industry and that she wants to bring her innovative approach to cooking onboard Orion Catering Group.
The best chefs are known for their ability to create amazing dishes from the most basic ingredients. As a Sous Chef, you should show your creative side in your objective statement. After all, this section is your formal introduction to a potential employer.
Sous Chef Resume Format
Mastery of culinary skills does not happen overnight nor can be gained while in school. That's why, hiring managers will focus more on your actual experience as a sous chef. For your resume format, go with the reverse chronological approach.
Using this format, we arranged our example of a resume for Sous Chef as follows:
Contact Information
Objective Statement
Skills
Work Experience
Education
Certification
Personal Information
The reverse chronological format will allow you to highlight your best attributes and it won't be difficult for the recruiter to take note of them. Pay attention to the order of information so you could effectively present your qualifications.
Entry Level Sous Chef Resume
Cooking is more about what you can bring to the kitchen than what you learned from books. It is a highly intuitive profession. If you have very little or zero work experience, your entry level Sous Chef resume should use the functional format which would set up its sections as follows:
Contact Information
Objective
Skills
Education
Certification
Work Experience
Personal Information
With the functional format, the objective statement plays an important role. Don't hide the fact you have no experience. In fact, lead off with it but frame it in a way that turns the shortcoming into a strength. Let's rewrite Haley's objective statement for someone who has no experience:
"Certified food lover who is presently acquiring culinarian credits to complete her ACF certification. If given the opportunity to work as your Sous Chef, I would be highly motivated to build my career and share my creative approach to fusion international cuisine, commitment to innovative food presentation and unparalleled customer service to the Orion Catering Group."
Most Head Chefs know how difficult it is to get a start in the kitchen. They probably went through the same challenges as you. By framing your objective statement in this manner, the rest of your entry level resume becomes easier and enjoyable to read.
Sous Chef Resume Writing Tips
The saying, "If you can't stand the heat, get out of the kitchen" holds true in the food retail business. It's hard work; the hours can be long and the pressure is great.
Restaurant owners want someone who knows what he or she is doing in the kitchen. Substantiate your work experience with figures that validate your ability to manage kitchen operations. Don't just focus on technical ability but include the intangibles such as being able to work with a team.
In the end, the proof of the pie is in the eating. But a well crafted resume for Sous Chef will take you from the interview and into the kitchen.