Banquet Server Resume Sample 
Crystal B. Montanes
Address:             430 W. Hampton Drive, Carson City, NV.
Phone:                (775) 947 6358
Email:                 [email protected]
Current Job:      Grill Stop Burgers and Fries; Carson City, NV.
Objective
Physically fit, customer oriented with excellent communication skills seeks to work as Banquet Server for Serendipity Catering and Event Organizers. I have had previous experience working in various capacities in the food retail industry and believe my training will contribute to the success of the events your esteemed company is known for.  
Skills
High School graduate.

Close to 2 years experience working in the food retail industry.

Physically fit; as a competitive runner, I have the strength and endurance to work long hours.

Excellent communication skills; I am a great listener and have the ability to articulate the appropriate response to diners.

Multi-skilled; having worked in different areas of a restaurant, I can be assigned to other tasks not usually covered by banquet servers such as mixing drinks and food preparation.

A proven performer in a team environment.

Understands the value of maintaining a clean and sanitary dining area.
Work Experience
Service Crew, May 2020 to present
Grill Stop Burgers and Fries; Carson City, NV.
Duties and Responsibilities
Welcomes diners as they enter the restaurant.

Retrieves food from the counter as these are laid out by the back-of-the-house according to the order number.

Checks if all food items on the tray match the list on the receipt.

Serves food orders to customers.

Answers all questions and inquiries from customers.

Buses out table once customers are finished eating.

Makes sure all designated tables are thoroughly cleaned and sanitized.

Keeps dining floor free of food debris and dry from any spilled liquids.

Discusses new promos and menu items with dining customers.
Service Crew, December 2017 to April 2020
Cheesesteaks 'r' Us; Carson City, NV.
Duties and Responsibilities
Took orders from customers waiting in line to speed up the queueing system.

Answered customer questions on menu items and gave recommendations.

Upsold other menu items to bring up average check per customer.

Served food orders to customers.

Cleaned tables with sanitizer.

Swept floor free of food debris and mopped it dry of any spilled liquids.

Relayed customer complaints to

Restaurant Manager

for prompt attention.
Restaurant Crew, August 2015 to October 2017
Rosie's 60's Diner, Carson City, NV.
Duties and Responsibilities
Assigned duties in the kitchen ranging from food prep, fry station and grill.

Assisted bartender in mixing drinks during peak hours.

Conducted quality check on all food orders prior to serving.

Made sure all food prepared by kitchen crew matches customer receipt.

Served food orders to customers.

Performed customer service duties such as answering questions on the menu, party bookings, and complaints.

Handled reservation bookings.
Education
High School
Pioneer High School
Carson City, NV
2011 to 2015
Banquet Server Resume Sample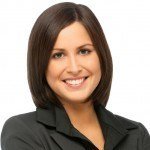 Name: Tate Bond
Address: Canal Winchester, OH 43110
Phone: (779) 527-4082
Email: [email protected]
Current job: Banquet Server at Rusty Bucket Restaurant & Tavern
Objective
I am an experienced and reliable banquet server looking for a position with a company that values customer service and quality. I have been in the hospitality industry for over ten years and believe I would be a valuable asset in the Banquet Server position.
I have experience working in hotels, catering companies, and restaurants. I am highly skilled at greeting guests and providing exceptional customer service. It is my goal to become a valuable member of the Banquet Server team.
Work Experience
Banquet Server , 2018 – present
Tropical Smoothie Cafe
Duties and Responsibilities:
Provide excellent customer service to all banquet guests.
Create a friendly environment by smiling and being courteous.
Complete any other assigned tasks as requested by the supervisor.
Banquet Server, 2014 – 2018
Moe's Southwest Grill
Duties and Responsibilities:
Serve food in a professional, clean and courteous manner
Attend pre-shift meetings
Communicate with co-workers to share information about their shift
Bring food or beverages to the patron's table during their meal
Wipe down tables and chairs after meals are served
Clear dirty dishes from tables
Wash dirty dishes and silverware
Replenish supplies
Perform any other duties as requested by management
Banquet Server On Call, 2012 – 2014
Rusty Bucket Restaurant & Tavern
Duties and Responsibilities:
Provide exemplary customer service and uphold the standards to maintain high customer satisfaction.
Manage customer complaints and concerns in a cooperative and polite manner, in accordance with the company's policies and procedures.
Frequently check for spills, make sure the tables are clean and presentable, tidy up the room, remove trash from the tray, keep wine glasses full.
Skills
Able to work in a fast-paced, high volume environment
Able to read, write and speak English
Maintains a courteous and professional manner with guests, co-workers and management
Banquet Event Server Resume Sample
Name: Abdullah Hoffman
Address: Hempstead, NY 11550
Phone: (303) 567-9986
Email: [email protected]
Current job: Banquet Event Server at Shari's Cafe & Pies
Objective
I am a dependable, friendly and organized Event Server, with a variety of skills. I am looking for a new opportunity to continue my career and grow. I am confident in my abilities to provide high levels of customer service and to work well under pressure.
I have an excellent working knowledge of customer service and event etiquette. In addition, I have the ability to take initiative and handle many tasks simultaneously.
Work Experience
Banquet Event Server, 2018 – present
Brown's Chicken & Pasta
Duties and Responsibilities:
Serve guests a variety of hors d'oeuvres and cocktails at a banquet event.
Clear dishes from the tables and remove dirty dishes from the kitchen.
Greet guests with a smile and make them feel welcome.
Assist with other duties as needed.
Banquet Event Server, 2014 – 2018
Rubio's Coastal Grill
Duties and Responsibilities:
Arrive to the venue on time and stay until the event is over
Hang out with guests and make them feel welcome
Take drink orders and deliver drinks to guests at their tables
Take food orders to guests at their tables
Provide directions to guests of the venue if necessary
Politely decline requests from guests for special dietary requests or
Banquet Event Server, 2012 – 2014
Shari's Cafe & Pies
Duties and Responsibilities:
Guests are served their meals and drinks.
Ensure that guests have everything they need.
Prepare drinks and snacks as ordered.
Clear tables of all food, plates, and silverware after guests have finished.
Maintain a clean and tidy area at all times.
Responsible for the cleanliness of the kitchen, including dishwashing.
Skills
Ability to work in a fast-paced environment
Flexibility to stand for long periods of time
Ability to interact with guests to provide customer service
Ability to multitask and work in a team environment
Banquet Server Resume Objective
The objective statement plays an important role in your application. Use the resume objective to sell your value proposition to the catering company.
Chances are the differences between your skills, qualifications with others are very minimal. Your employment could depend on how you are able to convince the person reading your resume that you are one of the people he or she should consider.
In our first resume example, Crystal does not hide the fact that she does not have prior experience in the position. Instead, she highlights her experiences in the food retail business which are still relevant to the job.
By disclosing her lack of experience as a Banquet Server, she gives the impression of honesty and sincerity. The way she composed the skills acquired in the fast-food industry makes them come out as both relevant and transferable.
Banquet Server Resume Format
For the resume format, use the reverse chronological type if you don't have distinct advantages such as higher degree of learning or additional certifications in disciplines related to the job.
The reverse chronological format is easy to read as hiring managers are used to reviewing resumes that are organized this way.
However, if you do have technical skills or proficiencies that will give you a comparative advantage, use the functional resume format instead.
The best format for a banquet server resume is functional, and it would be arranged as follow:
Contact Information
Objective Statement
Skills
Education
Certification
Work Experience
Personal Information
This type of format will greatly help your chances of landing the job especially if there are gaps in your employment history. It will shift attention away from work experience and toward your skills and qualifications.
Entry Level Banquet Server Resume
If your background is similar to Crystal's the first thing you should do is review your list of skills and work experience and find out how you can make them work to your advantage.
In Crystal's case, she had her background in the fast-food business. Although the job of a server in a fast-food restaurant is different from that of a Banquet Server, there are some strong similarities and we made sure to include those in the summary of responsibilities:
Welcoming diners
Serving food
Cleaning the area
Responding to questions and inquiries
Addressing customer service issues
Checking the quality of food
Then we also showcased skills that could be transferable to the job of a Banquet Server:
Prepare drinks
Promoting menu specials and the establishment
Upselling
Attended to bookings and reservations
Assist in the kitchen
When you don't have enough experience, take account of what you have then find commonalities. Remember that the resume is your marketing tool. You can sell anything provided you package its selling points really well.
Banquet Server Resume Writing Tips
Organizers and catering companies usually go through lots of resumes when there is an event coming up. The person tasked to review these applications knows there aren't many significant differences so they will simply scan through the content.
Focus on your objective statement. Make sure it will catch their attention by customizing it according to the job description or requirements.
Be as detailed as you possibly can when summarizing your scope of work. This will show the Hiring Manager that you know the job very well and hire you will mean less training time.
We are sorry that this post was not useful for you!
Let us improve this post!
Tell us how we can improve this post?