Assistant Store Manager Resume Sample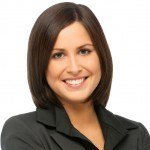 Stephanie A. Lindquist
Address:         461 Ritchey Street, San Diego, CA.
Phone:            (619) 521 9784
Email:             [email protected]
Current Job: Assistant Store Manager, PriceSmart, San Diego, CA
---
Objective
I have been involved in retail for the last 6 years working my way up to Assistant Manager position after only 1 year as Team Leader. My experience covers dry goods and food retail industries which have given me a highly diversified skill set that will benefit Puregold Shopping Emporium in personnel management, operations, customer service, inventory management, marketing, sales conversion, loyalty generation and other key areas of traditional retail.
---
Skills
Associate Degree – Business Management.

More than 6 years experience in retail.

Results oriented; promoted to Assistant Manager position after 1 year.

Dedicated; open to working on holidays and during special events.

Excellent leadership qualities; managed a team of 30 personnel.

Great interpersonal skills; attentive to the needs of customers and personnel.
---
Work Experience
Assistant Store Manager; 2020 to present
PriceSmart, San Diego, CA.
Duties and Responsibilities
Audits and reviews inventory schedule including requisition, deliveries while cross-referencing with par stock levels.

Trains and orients PriceSmart personnel by reviewing product descriptions and sales training materials, discussing staff evaluation results and developing new personnel improvement programs.

Assists customers by providing precise answers to questions, recommendations to inquiries and attending to concerns about products and services.

Attends to wholesale orders from large-scale volume buyers; from discussing and planning ordering schedule, product specifications, return parameters and discounting programs.

Develops marketing and promotional strategies to push slow moving items or to increase profit margins during offseason.

Reviews P & L statement with Store Manager and discusses potential pain points in operations, sales and manpower.

Ensures PriceSmart members of a great shopping experience by having all products in stock, first-rate customer service and clean and sanitary premises at all times.
Assistant Store Manager; 2017 to 2020
Santiago's Fresh Mexican Grill, San Diego, CA
Duties and Responsibilities
Opened and closed restaurant as required by weekly schedule.

Prepare daily production schedule for beef, pork and poultry menu items.

Checked and audited inventory schedule with stockman on duty; reviews requisition orders prior to submission to Purchasing Department.

Received all fresh produce and meat ingredients delivered to the restaurant on a daily basis; ensured the quality of all food materials.

Trained and oriented new personnel on floor management and kitchen operational procedures.

Frequently checked restrooms, dining floor and kitchen area for cleanliness.
Team Leader; 2015 to 2017
Santiago's Fresh Mexican Grill, San Diego, CA
Duties and Responsibilities
Conducted inventory count every start of the day to verify previous night's accounting while cross-referencing amount with recent sales figures and product breakdown.

Rotated supervision in different areas of the restaurant: kitchen, dining, cashiering and stock keeping.

Checked the work of kitchen crew to make sure these are in strict adherence to restaurant standards.

Presided over investigative matters during instances when store personnel was alleged to have committed wrong-doing.

Implemented rules, regulations, and tactics to reduce the incidence of theft, pilferage and food wastage.
---
Education
Associate Degree
Business Management
Concorde Career College
San Diego, CA
2011 to 2015
High School
Mira Mesa High School
San Diego, CA
2007 to 2011
---
Assistant Store Manager Resume Skills List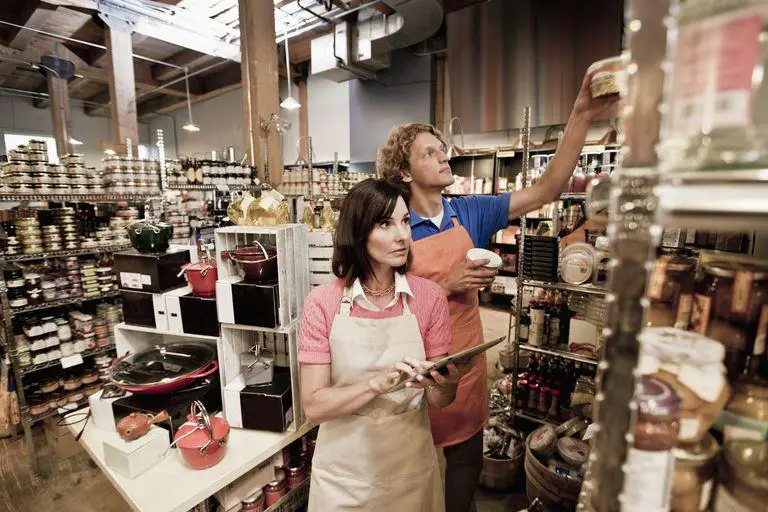 If the Store Manager designs the strategies to get the establishment running smoothly and profitably, it is the Assistant Store Manager who pulls the trigger and implements all of the policies. Your skills list must have a great mix of competencies and the right attributes to make sure all efforts equate to success.
Education

Many "grew up" in the retail business. This means they worked in retail by taking entry-level positions usually to meet ends meet. Don't be surprised if an Assistant Store Manager does not have a college degree. Chances are they earned it through merit and hard work. Having completed a four-year course in a related discipline will help you bypass entry-level positions and apply directly as Assistant Store Manager.
Certifications

You don't have to be certified or licensed to become an Assistant Store Manager. However taking short courses in customer service, marketing, store operations and inventory management will greatly contribute to the chances of being hired.
People Skills

You will work with a team composed of personnel with varied tasks and responsibilities. It can be a challenge navigating through a sea of different personalities but you need to pull everyone together to get the job done. You have to be a good listener, have an open mind and the ability to articulate instruction in a clear and concise manner.
Leadership

As the Assistant Store Manager, you will be left in charge of the business when the Store Manager and the owner are not around. Will they be able to trust you with keeping the business running smoothly? Leadership is paramount because personnel will have to be managed and decisions need to be made.
Organizational Skills

When you have to manage different areas of the store, organizational skills are a must. As you have read in our sample job description for Assistant Store Manager resume, you will be tasked to create work schedules, audit inventory, train personnel, ensure store cleanliness while pushing to meet sales targets. You need the ability to manage your time available in the day to get everything done properly.
Assistant Store Manager Resume Objective
This is a position where trust plays a big factor. Use your resume objective to show the potential employer you know the job by heart and that you can manage every area of the business without them having to worry about anything at all.
Retail is a high pressure and stressful business. There are several variables the store owner has no control over. He or she has to place 100% trust in the management team in place.
In the sample resume objective for Assistant Store Manager job we answered the question "Why you should hire me" with this statement:
"My experience covers dry goods and food retail industries and has given me a highly diversified skill set that will benefit Puregold Shopping Emporium in personnel management, operations, customer service, inventory management, marketing, sales conversion, loyalty generation and other key areas of traditional retail."
Even the Store Manager should be concerned his or her prospective assistant may know the job better!
Assistant Store Manager Resume Format
Generally, most stores hire personnel from within the ranks. However, they will consider outside candidates if you can show growth in your resume. Therefore, the most common resume format for an Assistant Store Manager job position is reverse chronological. 
As you may have noticed in our sample, the candidate Stephanie rose from Team Leader to Assistant Store Manager during her tenure in Santiago's Fresh Mexican Grill.
Using the reverse chronological format which requires you to start out your entries with the latest experience and moving backward will clearly highlight career growth. Take note of how we arranged the sections of the resume:
Contact Information

Objective Statement

Skills

Work Experience

Education

Personal Information
This is the standard setup for the reverse chronological format. If you took certification courses, place them right after Education.
Entry Level Assistant Store Manager Resume
No experience in retail? No problem! As discussed earlier, you can submit an entry-level Assistant Store Manager resume and be considered for the job… if you have a college degree in a related course. Some employers will even consider an Associate Degree.
But what if you don't have a college degree will the door be closed forever? No, there are other paths to retail you can take:
If you want to crossover from another career, review your current tasks and try to see which ones are transferrable to retail.

Did you do voluntary work? Experiences that involve selling even as a sideline can be regarded as a practical application of retail skills.

Did you attend to a store while its owner was away? Even if these instances are few and far between, it could still count to retail exposure. After all, you may have handled the cash register, assisted customers and ensured store cleanliness.

While in school, did you organize fund drives or managed outlets during the school fair? The skills you gained such as pushing products and accounting sales are transferrable to retail.
When composing your Work Experience always make an effort to tie it in with the job requirements stated by the potential employer. The idea is to establish relevance.
Assistant Store Manager Resume Writing Tips
Think of writing a resume in the same way you would before making a purchase. You have to review its merits before making a final decision. Here are three final tips for writing an effective resume:
Focus on the Details –

Retailers want to know if you understand the job by heart. Don't just give a description. Give details that differentiate one response from the next.

Diversify Your Skill Set –

Assistant Store Managers are the workhorse of retail. You will attend to different tasks every day. Make sure your resume shows you have experience and competence in all areas of retail management.

Know Your Target –

It is always a good idea to customize your resume to meet the expectations and needs of your target employer. In addition to the job post, do some research on the company and adjust the tone and content of your resume to align with stated beliefs and values.
We are sorry that this post was not useful for you!
Let us improve this post!
Tell us how we can improve this post?