With the growing coffee culture, there is greater demand for good Baristas. If you want to land a job as a Barista in a prestigious coffee shop, restaurant or hotel, you will need a good resume. Our Barista resume sample will show you how to create one with enough impact to wake up any recruiter.
A good Barista is not just someone who knows how to make good espresso. He or she should have the personality to deal with different customers every day who need to have their coffee in a specific way. Baristas are no longer confined to the espresso machine. Many have moved on to successful careers within the organization.
Barista Resume Sample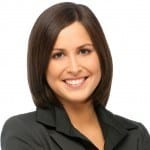 Sharon G. Seymour

Address:            1548 Ballard Avenue, Seattle, WA
Phone:                (206) 568-6321
Email:                  [email protected]
Current job:      Senior Barista; Coffee Ladro, Seattle, WA
---
Objective
To consistently provide guests the best espresso experience and efficient, friendly, high-level customer service and make the coffee house the only one to go to in Seattle.
---
Skills
10+ years experience as a Barista

5+ years experience in a management capacity

Bachelor's Degree, Hotel, and Restaurant Management

Certification, Level 2 Barista Guild of America

Certification, Level 1 Barista Guild of America

Certification; Hospitality and Food Service

Physically Fit

Excellent communication skills

Team oriented

Pleasing personality

Excellent disposition

Goal – oriented

Highly organized

Punctual
---
Work Experience
Senior Barista, 2010 to Present
Café Ladro; Seattle, WA
Responsibilities:
Opens or closes coffee shop

Maintains time-keeping, temperature logs, inventory and cash handling duties

Reviews store inventory

Prepares staff shifting schedules

Checks quality of coffee stocks

Checks operating status of all equipment

Checks quality of all food

Works with Marketing and Promotions on all new item selections

Oversees Food Cost

Manages monthly operating P/L statement

Works with Purchasing to ensure punctual delivery of stocks and supplies

Oversees product testing

Oversees all sections of the coffee shop

Trains and orients new baristas

Manages and evaluates baristas

Creates and updates coffee and food preparation guidelines

Supervises and manages the coffee preparation

Addresses all issues, concerns, and complaints from customers

Reviews and gives recommendations on improvements to the coffee shop

Liaisons with government health agencies

Ensures cleanliness of the coffee shop

Cautions guests of unsafe and hazardous activities

Audits and inspects safety, working condition and maintenance of all equipment

Prepares required reports and paperwork.
Barista, 2008-2010
Fremont Coffee Company; Seattle, WA
Responsibilities:
Prepares all types of house beverages from coffee, tea to hot chocolate

Manages and oversees all brewing equipment

Manages cashiering station

Manages food preparation area

Prepares packed sandwiches and salads

Oversees quality of all food served in the coffee shop

Conducts end of day and end of month inventory

Reviews par stock levels of coffee shop

Maintains cleanliness of the coffee shop

Opens/closes coffee shop
Attends to requests, comments, and concerns from customers

Prepares shift reports
Barista, 2005-2008
Starbucks, Seattle, WA
Responsibilities:
Prepares all types of house beverages from coffee, tea to hot chocolate

Manages and oversees all brewing equipment

Conducts end of day and end of month inventory

Reviews par stock levels of coffee shop

Maintains cleanliness of the coffee shop

Opens/closes coffee shop

Attends to requests, comments, and concerns from customers

Prepares shift reports
---
Education
University of Washington
Bachelor Degree, Hotel, and Restaurant Management
Seattle, WA
2001-2005; 3.7 GPA
Roosevelt High School
High School Diploma
Seattle, WA
1997-2001, 3.8 GPA
---
Courses
Certification, Level 2 Barista Guild of America

Certification, Level 1 Barista Guild of America

Certification; Hospitality and Food Service

MS Office
---
Personal information
Married, 1 child

DOB 09/20/84

Hobbies include cooking, reading, music
What to Write in a Barista Resume Objective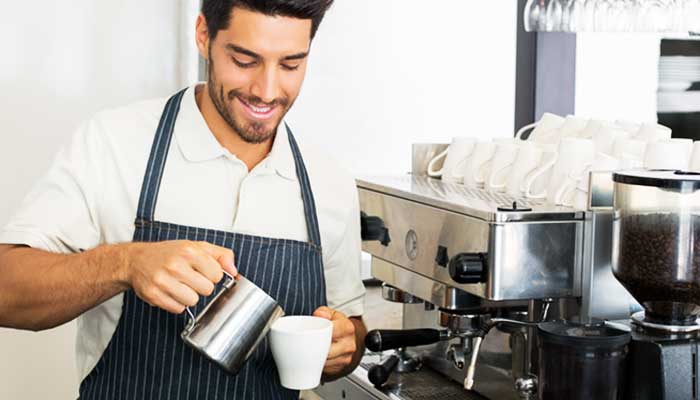 As a Barista, you will work mostly from the front of the house. This means you will be very visible to the customers and guests of the coffee shop. Whether it is because of the high level of caffeine found in coffee or some people just aren't themselves in the morning, but the job of a Barista can be very stressful.
You will be constantly at the firing end of coffee orders coming in from the cashier and customers who may be making special requests, following up their orders and pushing out more complex blends of coffee.
But people want their coffee as fast as possible so they can get to their table to work, start meetings or simply relax.
The success of a coffee shop is not merely contingent on the quality of the espresso but also on the experience.
Thus in your Barista resume objective, you should state your desire to prioritize creating a unique, welcome and enticing experience for customers on a consistent basis.
Only coffee aficionados or connoisseurs can really tell the difference between a blend from Jamaica or Costa Rica. For the most part, customers are there just to enjoy the experience, wake up and smell the coffee.
What to Write in a Barista Resume Skills Section
A Barista is like a bartender. You should have the ability to make several drinks at the same time and know to socialize with customers. The only difference is that most of the drinks you will be making are very hot!
Here are the requisite qualifications you should have in your Barista resume skills section:
Educational attainment; a college degree is not required to become a Barista but if you want to have a better chance of moving up to management, it will be an advantage. This is especially true if it is a degree in a related field.
Certifications; many baristas will be trained in-house but having certifications in espresso making, customer service and food preparation is all important. This is because it saves the coffee shop from extending additional training.
Highly organized; baristas are constantly challenged by a myriad of complex coffee orders. You have to know exactly how to make these concoctions accurately without holding up the coffee production line.
Ability to handle stressful situations and maintain a strong focus.
Great communication skills.
Customer-driven; understands the needs of customers.
Ability to work different shifts.
Exceptional ability to count and manage inventory.
Committed to promoting high-level food quality and customer service.
Knowledgeable in operating, repair and maintenance of industrial-type espresso makers.
Knowledgeable in cashiering duties.
Knowledgeable in the different types of coffee beans and preparation procedures.
Ability to establish a great rapport with customers.
Committed to maintaining a clean and healthy environment.
Meticulous in preparation of all required reports.
Great ability to work with teams.
Great ability to take and implement instruction.
If you have the skills to make consistently perfect coffee and build good relationships with customers, you will contribute to creating greater customer loyalty for the coffee shop.
What to Write and Not to Write in the Barista Resume Experience Section
The job of a Barista is not just about brewing espresso to make great coffee. He or she has other responsibilities which are not obvious but nevertheless very important for the success of a coffee shop.
Your Barista resume experience should first organize employment in chronological order. This is very important because potential employers would like to see growth in your career.
If you have consistently moved up the ranks whether within the organization or with another employer this will be taken as a strong sign of potential.
Be as detailed as you can be in identifying your scope of work and responsibilities. For easier reading, arrange your responsibilities according to section or department.
It will be to your advantage if you've had experience in the front of the house and back of the house. It will show that you are well-rounded and well-circulated in the coffee shop business.
Even though recruiters do not spend much time perusing through resumes, they know how to scan using popular keywords. They will review your experience with an eye out for important keywords that are associated with the industry.
Your experience should be a mix of technical and fundamental skills; preparing coffee, cashiering duties, inventory control and report generation. But it should also be mixed with customer relations; attending to concerns, issues and requests, product testing, making product suggestions and building rapport.
You do not have to include other details from previous work that have no relevance to becoming a Barista. For example, if in your previous job you were a Personal Trainer, you should only mention it but not go into detail.
Our Barista resume sample should get you on the right track to find your next job in the coffee retail industry. Don't forget to review the sections on resume objectives, skills, and experience. These suggestions will help you put out a resume as strong as a triple espresso.
If this Barista resume example wasn't sufficient for you, you are free to review some other samples and templates from our site. Browse to some related resumes below and find your inspiration.
Food Industry Resume Examples
Besides the resumes listed above, we recommend going through the following resume writing and job seeking tips:
Felix is the job search, resume writer expert and founder of ResumeOK. He started the company in 2011 with the mindset that everyone deserves a chance to get a good job and with the goal of helping people write great resumes. Since then, he inspired thousands of people with the
resume samples
and advice written, for more than 300 different job positions.
Felix's work has been appreciated and shared on many well known online publications such as:
BusinessInsider
,
FoxNews
,
SmartRecruiters
,
Business.com
,
Huffpost
,
ZipRecruiter
,
SnagAJob
and many others.
Felix has extensive experience in human resources, recruitment and online business development. On ResumeOK, he uses his 10+ years of experience in the recruitment industry to provide step by step instructions on how to write solid resumes that will catch the attention of the recruiter.
Over the years, Felix has been responsible for reviewing resumes and conducting job interviews, for his own startups and also for other companies. After going through tens of thousands of resumes, he has learned what makes a resume stand out from the crowd and what are the most common mistakes people make. All the experience and knowledge gained over the years are being used in making ResumeOK the go-to place for finding great resume samples, job interview advice and resume writing tips.
Get in touch with him by email at
[email protected]
or by using the
contact page
.
Latest posts by Felix Tarcomnicu (see all)