Baker Resume Sample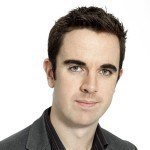 Vincent W. Bottomsley
Address:         632 Donalynn Drive, Frankfort, KY.
Phone:            (502) 995 7463
Email:             [email protected]
Current Job:   Baker; Cake Kingdom, Frankfort, KY.
---
Objective
Creative, classically-trained and a visionary in cake and pastry-making with 4 years experience working in shops and restaurants with diverse product mix. I hope to become the Head Baker of Andre's Artisan Cakes and Bakeshop and share the techniques and knowledge I have acquired from the masters in the industry.
---
Skills
Associate Degree; Restaurant Management.
Associate Degree; Baking and Pastry Arts.
4+ years experience
Apprenticed for 1 year; More Than Cake.
Creative.
Disciplined.
Precise.
Detail Oriented.
---
Work Experience
Baker; 2016 to present
Cake Kingdom, Frankfort, KY.
Duties and Responsibilities
Presides over team meetings; discusses approach on cakes that have very specific design requirements.
Meets with Cake Kingdom's clients to discuss their ideas on cake designs and offers suggestions on how to improve presentation and quality without compromising deadline.
Assigns specific tasks to each member of the baking team.
Qualifies suppliers of baking materials for the Cake Kingdom.
Conducts secondary audit on store and kitchen inventory.
Conceptualizes new cake designs and recipes for the Cake Kingdom.
Baker, 2015 to 2016
Deannie's Artisan Cakes; Frankfort, KY.
Duties and Responsibilities
Assisted Master Baker Deannie Castronovo in preparing her award-winning cupcakes, pastries, cakes most especially the world-renowned Sacher Torte.
Opened the shop at 4:00 am to have the baked goodies ready in time for breakfast at 6:00 pm.
Worked with Ms. Castronovo's baking team; rotated from cupcakes, muffins, and bagels to cakes and pastries to artisan bread.
Conducted inventory management procedures every morning.
Prepared request for materials report which would be sent to Purchasing Department.
Maintained a clean and sanitary work environment.
Baker, 2015 to 2015
The Big O Donut Shop; Frankfort, KY.
Duties and Responsibilities
Prepared the donut shop for business every day at 4:00 am.
Reviewed store's inventory levels every morning and requested for ingredients that were running below par stock levels.
Organized all ingredients to be used for the morning shift.
Prepared and cooked all varieties of donuts in accordance with the production schedule.
Made adjustments to the daily production schedule after 12:00 pm to 2:00 pm peak period of business.
Kept the kitchen work areas cleaned and properly sanitized.
---
Education
Associate Degree
Baking and Pastry Arts
Sullivan College
Frankfort, KY
2015-2017
Associate Degree
Restaurant Management
Sullivan College
Frankfort, KY
2016-2015
High School
Western Hills High School
Frankfort, KY
2015-2016
---
Personal information
Status: Single
Date of Birth: October 22, 1990
Hobbies include mountain biking, guitar, computers
Baker Resume Skills List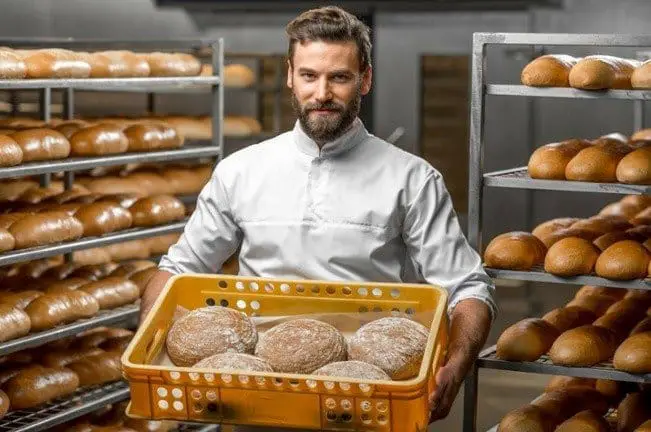 Martha Stewart makes it look easy but baking is a ton of hard work. Your Baker skills list should show more than just the ability to create wonderful cakes, pastries and other baked goods.
As you have read in our job description for Baker sample resume, a Baker wears many hats. It's not just cooking but part of the job means getting the bakeshop or restaurant ready for business.
Baked goodies such as croissants, bagels, artisan pieces of bread and donuts are traditionally eaten for breakfast. This means that you have to get up very early in the morning and start baking at the shop at least 2 hours before the breakfast rush.
Education.Just because you can make a great loaf of bread at home does not mean you can walk in and apply for the job of a baker. There is a science to cooking. If you don't know how the presence of air can affect your cake, then you wouldn't know when to whisk or fold ingredients. Bakeshops and restaurants prefer candidates with a few years of formal education in cooking or baking. If you don't have formal training, you should at least apprentice with a renowned or well-respected Master Baker.
Certifications or Licenses.You don't have to be certified or licensed to become a Baker but getting certified by a prestigious organization such as the Retail Bakers of America will certainly help you stay ahead of the competition.
Responsible.You also have to make sure the store has all the ingredients it needs to prepare all of its products. Baking is all about precision; ingredients are measured. If items are below par stock levels, quality will be compromised.
Attention to Detail.Designs for cakes and pastries can be intricate in detail. Customers will easily notice that their Danish pastry has less blueberry topping and cream. You should stay focused and maintain a steady hand.
Dedicated.
This attribute is thrown around a lot but as a baker, you must have a higher level of dedication to wake up at a time where most people are just entering stage 4 sleep so you can start working. Last but certainly not the least, you must be trustworthy. The shop owner will be entrusting the store to you. Also, he or she will be sharing a few baking secrets that made the shop a success. You should have a good sense of self-respect and integrity to guard the recipes and not share them with anyone else.
Baker Resume Objective
Keep your Baker resume objective short and concise. The person who will read your resume will most likely be the shop or restaurant owner. Sure they want a candidate with the requisite skills; but more than that, business owners prefer to hire someone who shares their passion for baking.
If you will notice in the sample resume objective for Baker resume that we made for Vincent, soft skills like being creative and visionary are powerful ones most restaurant owners can relate to. You need inspiration in order to create and where else can you best get inspiration except passion?
Vincent then ties in his objective which is to become the Head Baker of the prospective employer's establishment with his value proposition: to share the techniques and knowledge acquired from the masters in the industry.
This statement will generate interest from the employer. For sure the question will cross his mind, "What techniques and knowledge can he share with Andre's Artisan Cakes and Bakeshop?"
At the very least, the objective statement may get Vincent the all-important interview.
Baker Resume Format
The Baker resume format you should use will depend on your experience. It is acceptable to have gaps in your employment history especially in the baker's profession which is facing competition from automated or outsourced services.
But if you have been unemployed for fewer than 4 months, you can use the reverse chronological format which is what we used in our resume template for Baker. The sections of your resume will be arranged like this:
Contact Information
Objective Statement
Skills
Work Experience
Education
Personal Information
If you have acquired certifications that are relevant to the baking profession, you can place them right after Education.
Entry Level Baker Resume
Getting back to the previous section, if you have large gaps in your employment history or if you are submitting an entry level Baker resume, you should use the Functional format.
With the Functional format, the sections of your resume will be re-arranged as follows:
Contact Information
Objective Statement
Skills
Education
Work Experience
Personal Information
If you have relevant certifications, you can place them right on Skills or Education.
With the Functional format, you are capitalizing on your skills, abilities, educational attainment or advanced training in order to shift attention away from work experience and toward qualifications.
Baker Resume Writing Tips
Baking isn't limited to cupcakes and pastries. Many bakeries and restaurants are pushing the envelope on its possibilities and are coming up with more creative ways to express their baking abilities.
A few years ago, a bakeshop in New York gave us the "Cronut" which is a hybrid of the Croissant and a donut. Then we had other hybrid bakery treats such as the "Cookie Shot", "Brooksters", "Townie", "Duffins", "Mallomac", "The Wonut" and the "Ice Cream Cupcake".
If you want to land the job, tell the shop owner what you can do by going into detail what you have done with your previous employers. In our Baker resume example, we made sure to highlight responsibilities that showed was deeply involved in the creative process.
It is also important to share information that you were able to learn or apprentice under a well-respected Master Baker.