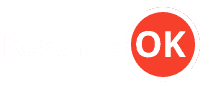 Waitress and Waiter Resume
The overall value of a waitress and a waiter is often overlooked. We view them as people who are trained to take orders and to serve food and drink to our tables. A lesser-known benefit of having good waiters and waitresses is the ability to generate sales for the restaurant. In order to get the job, your Waitress and Waiter resume should show more than just the ability to serve customers.
According to the Bureau of Labor and Statistics (BLS), there were more than 2.6 Million waiter and waitress jobs available in 2016. The BLS expects demand for this job to remain stable over the next decade with job growth estimated at 7% per annum. The average pay for a waiter and a waitress is $20,820 per year or $10.01 per hour. Of course, this does not include tips and other monetary benefits.
In our Waiter and Waitress Resume Sample, you will see that we placed equal importance on hard skills and soft skills. After all, you can teach people how to set up tables and take down orders but you cannot teach character.
Waitress Resume Example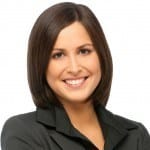 Rhoda Jones
Address:              1738 Howell Mill RD, Atlanta, GA 30318
Phone:                   (404) 591-8865
Email:                    [email protected]
Current job:        Waitress at Mary Mac's Tea Room
---
Objective
To improve my skills and knowledge as a waitress; become a part of a reputable fine-dining restaurant in Atlanta; and run my own restaurant in the future
---
Strengths
Ability to work effectively under time pressure and for long and extended hours
Ability to multitask
Diligence and dedication to work
A good memory and an eye for details
Vast knowledge of different wines and spirits
Ability to understand different kinds of people
A keen observer
Great sensitivity to the needs of others
A friendly, cheerful, and polite attitude
Experience in preparing salad and other appetizers, and coffee
Experience in mixing drinks
A strong passion to ensure customer satisfaction
---
Experience
Waitress, 2010-present
Mary Mac's Tea Room, Atlanta, GA 
Responsibilities
Escorts customers to their tables and ensures they are settled comfortably; offers coffee and other drinks
Presents the menu to customers, answers queries about it, and makes suggestions if necessary
Informs patrons the restaurant's daily specials
Explains the preparation and cooking methods as well as ingredients of various menu items
Takes orders from customers for food and beverages, writes down or memorize the orders; and enters information into the computer for transmittal to the kitchen
Serves food and beverages promptly
Ensures that customers are enjoying their meals or that they do not have any problem with their food
Checks their identification to make sure that they meet the minimum age requirement for consuming alcoholic beverages
Collects the customers' payments and  prepares bills with itemized costs and appropriate taxes
Prepares and tidies up the tables or counters; makes sure there are enough salt, sugar, pepper, cream, other condiments and napkins in every table or counter.
Performs other duties like brewing coffee and preparation of salads and appetizers
Decorates dishes prior to serving
Ensures that there are adequate supplies of food, tableware, linens, and beverages
Offers wine selections, put this in the proper wine glass, and pour the wine for customers
Stays alert for customer's requests and be prompt to address them
Performs other tasks assigned by supervisor or manager from time to time.
Service Crew Front/Counter, 2009-2010
McDonalds, Atlanta, GA
Responsibilities
Took food and beverage orders and served them to customers
Attended to customers' needs
Accepted payments and manned the cash register
Maintained cleanliness in the counters, some parts of the kitchen, and tables
Manned the drive-thru
Helped in keeping the stock room clean and organized
Accepted calls for delivery and other inquiries
Assisted in decorating the store during special occasions like Halloween, Thanksgiving, Christmas, etc.
Organized parties for customers
Tasks assigned by supervisor
Store Assistant, 2007
Turkey Hill Minit, Columbus, OH
Responsibilities
Assisted in running the grocery store
Operated the cash register and received payments
Received deliveries and administered shelving of stocks
Ensured that shop exits are free from obstacles; maintained the sanitation of the shop and displays
Looked after the shop when the manager is away
Provided prompt service and ensured customer satisfaction
Ran errands and other tasks assigned by the store manager
---
Education
Forrest Hill Academy, 2003-2007
High School Diploma, 3.1 GPA
---
Courses
Dining Etiquette Seminar
Seminar on Sanitation and Safety for Waiters
Food Safety Permit
---
Personal information
Civil Status: Single, mother of one girl
Date of Birth: June 16, 1989
Hobbies: Singing and dancing, romance novels, cooking, baking
How To Write A Good Waitress And Waiter Resume
Although the pay is not high, becoming a waiter or waitress is a common starting point for people who want to land their first job.
Jennifer Aniston, Chris Pratt, and Mariah Carey are just a few famous people who worked as waiters or waitresses before they struck it rich. Waiting on tables is not easy. You are on your feet for several hours. You will be juggling tasks such as order-taking, serving, addressing complaints, and assisting customers.
However, there is more to becoming a good waitress and waiters than just serving food.
Owners and managers rely on waitresses and waiters to boost up the sales of the restaurant. Waiters and waitresses are often referred to as "front line sales people".
They are trained to do the following sales-related tasks:
Upsell in order to increase the average check per table.
Promote new menu items.
Push menu items that have good profit margins.
Move menu items that have high inventory levels.
Promote party packages; assist in bookings and reservations.
Thus, In your Waitress and Waiter resume, it is important to give an indication that you can be a factor in sales and not just in customer service.
1. Find Out The Type Of Restaurant You Are Applying For
The restaurant industry includes fast-food, casual dining, and fine dining. These types of restaurants all need waitress and waiter service in different capacities. Find out the type of restaurant then highlight your most relevant skills and qualifications in your resume.
Fast-food is generally self-service. However, some fast-food restaurants have waiters and waitresses stationed on the floor to take orders in order for the line to move faster. They also take the time to assist diners and bus out empty tables.
Casual and fine dining restaurants offer a more formal, posh setting. Waiters and waitresses are required to strictly adhere to restaurant guidelines. For example, utensils, plates, and napkins have specific ways to be set up on the table.
Waiters and waitresses who work in casual and fine dining restaurant are typically expected to be more refined and conscientious in their functions. Fine dining restaurants prefer candidates who have completed some college or are presently enrolled in a related course such as Restaurant Management.
Fast-food restaurants are much more liberal in their selection of candidates. Most will consider your application if you are at least 18 years of age.
2. Learn As Much As You Can About The Menu And Service
In order to sell a product, you must learn as much as you can about it. If a customer asks you about the "Beef Bourguignon", it would be impressive to share the type of red wine used, the cut of beef that was braised, and the amount of time it took to prepare the dish.
Here are some tips to learn more about the menu and the service:
Visit the website and check out the menu.
Search for product or menu reviews.
Talk to a former employee or someone who has eaten at the restaurant.
Visit the restaurant's social media pages.
Visit the restaurant; order an item and observe how service is carried out.
3. Carefully Review The Job Specifications
Companies have a clear idea of the kind of employee they want working for them. Restaurants are no different. In fact, they could be more specific when it comes to waiters and waitresses.
A typical restaurant job post would include details on the following:
Age range
Minimum educational attainment
Minimum years of work experience
Height
Physical fitness – someone who can handle a frenetic work pace
Specialized skills – can operate a POS machine, design marketing materials, bilingual, knowledge in wine and mixing drinks, knowledge in cooking
Certifications – Food safety, food handling, First-Aid
Review your own skills and abilities. Assess your level of qualification. You don't have to tick every box on the job post. Usually, the priorities are listed in order. If you have some of these qualifications, highlight them in your resume.
Best Waitress And Waiter Resume Objective
If you want to prove to the restaurant owner that you can sell, the best proof would be your Waitress and Waiter resume objective.
Think of your objective statement as your sales pitch. "What would make the restaurant owner want to hire me?"
Remember the job post? If you are sure that you have the required skills, indicate them first in the resume objective.For example, if the job specifically requires someone who has at least 1-year experience working in a fine dining restaurant, start out with that and include the name of the restaurant:"From July 2018 to June 2019, I worked at Chez Magnifique. 6 months as fine dining crew before I was assigned as a Cashier for 3 months then as a bartender for another 3 months."

Use the information you gathered from your research. In the previous section, we suggested that you visit the restaurant to learn more about its food and service.Let's assume you tried the "Beef Bourguignon", you can include your experience in the resume objective:"The Beef Bourguignon was very tender, succulent, and well-seasoned. I would recommend that a customer pair it with a glass of Shiraz."This statement will convince the restaurant owner that you have initiative and have the ability to sell the menu items.
Let your personality shine! When writing your resume objective, try to be more conversant. Imagine yourself talking directly to the HR Manager or the owner himself. How would you discuss your skills and abilities?Another way to look at the objective statement is that it is your voice on the resume. Write similar to the way you would converse during the job interview.
Waitress And Waiter Duties And Responsibilities
Using eye-tracking technology, online job platform The Ladders was able to determine that recruiters spend only 6 seconds scanning a resume. Based on the heat map created by the technology, it was revealed that most of the 6 seconds were used on the work experience section.
This is why it is important to give your Waitress and Waiter Duties and Responsibilities for the Work Experience section serious thought. Even though the responsibilities are generally the same from one restaurant to the next, do your best to differentiate the tasks you managed per the previous employer.
Example of a generic Waiter and Waitress duties section:
Greeted customers.
Brought customers to their table.
Provided menus.
Took down orders.
Served food orders.
Cleaned tables.
The responsibilities are short and to the point. However, there is nothing to pique the interest of the recruiter. Nothing that says, "I am the best candidate for the job."
The first thing you have to do is to review the job post. Find out what the restaurant requires of its waiters and waitresses.
Let's look at the following job post:
For Immediate Hiring: Waiters and Waitresses
Job Requirements:
At least 1-year work experience in a casual dining restaurant
Bilingual; can converse in the Hispanic language
Familiar with popular Mexican cuisine
Knowledgeable in pairing beer and spirits with Mexican cuisine
Physically fit; can work long hours
With this information, you can rewrite the previous duties section in this manner:
Rosarita's is a Mexican restaurant that uses the concept of a 60's diner to present its menu.
Greeted customers in both English and Spanish; conversed in Spanish with members of the Hispanic community.
Attended to questions from diners regarding the menu; offered my suggestions on the house specialties and monthly promotions.
Engaged with diners who prefer beer and spirits with their main course; gave suggestions on which drinks are best paired with their choice of meat.
Regularly suggested appetizers, soups, salads, and desserts to diners.
Ensured that tables were complete in utensils and that glasses were regularly filled with water.
Frequently followed up diners' food orders to make sure items were served within the prescribed waiting period.
Provided assistance to other waiters and waitresses should the need arise and if my customers have been fully attended to.
The differences between the 2 job descriptions are like night and day. By using the appropriate verbs, the revised job description encourages imagery; the recruiter can visualize how the candidate worked with his previous employer.
If you worked for 2 restaurants, do the same thing. Try to differentiate your job descriptions. Identify tasks that are relevant to the job post but put in details that will differentiate them from your previous employment.
Entry Level Waitress And Waiter Resume
As we mentioned earlier, becoming a waitress or a waiter is the usual starting point for anyone who wants to build a career in the restaurant industry. It is also one of the go-to jobs for those who want to earn some money.
There are so many restaurant businesses and they are always hiring waiters and waitresses. In most cases, this job is on a contractual basis. After 5-6 months, a restaurant may terminate a contract and hire new waiters and waitresses.
Although experience is important in many jobs, it is not a top priority when hiring waitresses and waiters. This is because all new hires will be given training by the restaurant. Keep in mind that even experienced waiters still have to learn the restaurant's menu, service system, and guidelines.
So how do you make your entry-level Waitress and Waiter resume stand out?
Utilize the resume objective. Share your story to the recruiter. Why do you want to become a waiter? Are you paying your way through college? Do you want to support your parents and siblings? Even recruiters love a good story.
Highlight your relevant soft skills. Pick out 3 personality attributes that best describe you and explain why these qualities make you the ideal candidate for the job.
If you did volunteer work – for example, cooking and serving food in a shelter or work as a waiter in a charity event, you can cite these instances as work experience.
Indicate work experience where the skills are transferable to the job of a waiter. For example, if you worked in customer service at a fashion store, you can consider this as relevant work experience.
Hopefully, you were able to pick out helpful tips and ideas from our Waitress and Waiter resume sample. When preparing your resume, it must be customized according to the needs of the job. Do not submit the same one to another restaurant. Your Waitress and Waiter resume should speak to the restaurant owner and compel him to hire you for the job.
Waitress And Waiter Resume Skills
Becoming a waitress or a waiter is seen as an entry-level job in a restaurant. While that is correct, it still requires specific skills and abilities. As mentioned, waiting on tables is not purely service. You will have to put on a salesman's hat and try to increase the sales of the restaurant. Your Waitress and Waiter resume skills should showcase a nice mix of service skills and salesmanship.
Education. In most restaurants, they will consider your application even if you have not finished high school. As long as you are of legal age or 18 years old, you can work in a restaurant.Casual and fine dining restaurants may have higher standards for education. This is because they prefer candidates with a background in the fundamentals of restaurant management.Can you find work in a casual or fine dining restaurant even if you only have a high school diploma? Of course! Sometimes the restaurant will be open to the idea of sponsoring your college education or Associate Degree if they see you have tremendous potential as a Waitress or Waiter.
Certifications. Unless specifically required by the restaurant, you do not have to be certified to become a waitress or a waiter.There are restaurants, particularly those in the casual and fine dining market, that want candidates with certifications in food handling and food safety.This is because they have a career path/succession plan in place and tend to move people laterally within the restaurant.
Interpersonal Skills. As a Waiter or Waitress, you will interact with different people on a daily basis. Not all customers are alike. You have some truly delightful ones and you have those who just want to be difficult.Regardless of the type of customer, you must remain professional and respectful during your dealings. If the customer is becoming agitated or rude, you can simply refer the matter to the Restaurant Manager on duty.You will also be interacting with management and staff. In a restaurant, employees can come from all walks of life. Not everyone will share your viewpoints or appreciate your suggestions.Similar to the customer, you should always remain professional in the manner in which you deal with the co-employees.
Salesmanship. As the first point-of-contact, the customer will look to the Waitress or Waiter for answers to questions. Some of the questions that you will be asked will include:


"What is the specialty of the house?"
"What would you recommend?"
"What is your bestseller?"
"What drink would go well with the main course?"
"Do you have healthier options on your menu?"

These questions present opportunities for you to upsell or push for other products on the menu. You have to know the menu products by heart so that you would sound natural when selling them.

Physical Fitness – Becoming a waitress or a waiter will require you to be on your feet for several hours a day.You will be constantly moving; taking down orders, bringing them to the kitchen, and bringing out food for the customers. The trays can be quite heavy. Through it all, you have to remain composed and focused.The work hours can be long especially if the crowd continues to pour inside the restaurant or if you have a party reservation. Therefore, it is important to be physically fit.Some people call in sick the following day after a busy dinner crowd. Restaurants prefer candidates who are not sickly.
Waiter Job Interview Tips
If you want to get the job, then after finishing writing the resume, you must do your best to be well prepared for the job interview. Here are some tips to consider:
Be Presentable
An expensive outfit may not be practical, so at least come to the interview in your most presentable self. A collared blouse would be great. If you have a long hair, it is best to tie it up in a tidy pony. Wear closed shoes. Do not wear too many accessories.
Good Rule of Thumb: Come on Time or Don't Come at All
Do not leave a bad impression by letting your interviewer wait for you only to see you arrive half an hour later. Your chances of getting the job can get very slim when it happens. If you are commuting, prepare ahead and set a time allowance, so that you can anticipate delays due to traffic and other possible reasons.
Study and Memorize the Restaurant's Menu
The interviewer may ask you if you have gone through their menu. You should be prepared to answer questions related to it.  Therefore, you need to study the restaurant's menu including their bestsellers, the wine selections, special offerings, and others. Managers would be most pleased to see that their people truly care about the business, and showing your enthusiasm to learn about what the restaurant is selling is very important. If you find that there are difficult terms to understand in the menu, doing your own research on the Internet or browsing food and drink magazines would prove to be useful.
Be ready for the though questions
You should write them down so you can study and rehearse delivering them. Be truthful. People can sense if you are just boasting or showing off. Here are some questions that you might be asked in a waiter job interview:
What is your most unforgettable experience in working as a waiter?
If you are to say in just a few words the most important role of a waiter or waitress is, what is it?
What do you hate most about your job, if any? What do you find most rewarding about it?
How many times did you phone in sick in your current job?
What are the salads and other appetizers that you have prepared before?
How do you handle difficult and demanding customers? What do you think is the best way to pacify them without sacrificing the welfare of the company?
What are your future plans? Do you see yourself working in this business in the long term?
Some interviewers may also ask things about your personal life. This is because the performance of any employee can be influenced by his or her personal circumstances. Although is it unlikely that the interviewer will dwell on this part, just make sure you are ready with your answers. Be honest in providing information.
If this Waitress And Waiter resume example was not sufficient for you, you are free to review some other samples and templates from our site. Browse to some related resumes below and find your inspiration.
Food Industry Resume Examples
Hospitality Resume Examples
Besides the resumes listed above, we recommend going through the following resume writing and job seeking tips: