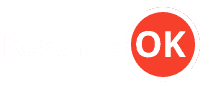 Waitress and Waiter Resume
If you are trying to write a good resume that can help you increase your chances of getting hired, you are in the right place. Bellow, we have prepared a waitress sample resume that you can use and edit according to your experience, strengths and personal information. We have also written some important advice and tips for your job interview.
Waitress Resume Example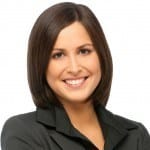 Rhoda Jones
Address:              1738 Howell Mill RD, Atlanta, GA 30318
Phone:                   (404) 591-8865
Email:                    [email protected]
Current job:        Waitress at Mary Mac's Tea Room
---
Objective
To improve my skills and knowledge as a waitress; become a part of a reputable fine-dining restaurant in Atlanta; and run my own restaurant in the future
---
Strengths
Ability to work effectively under time pressure and for long and extended hours
Ability to multitask
Diligence and dedication to work
A good memory and an eye for details
Vast knowledge of different wines and spirits
Ability to understand different kinds of people
A keen observer
Great sensitivity to the needs of others
A friendly, cheerful, and polite attitude
Experience in preparing salad and other appetizers, and coffee
Experience in mixing drinks
A strong passion to ensure customer satisfaction
---
Experience
Waitress, 2010-present
Mary Mac's Tea Room, Atlanta, GA 
Responsibilities
Escorts customers to their tables and ensures they are settled comfortably; offers coffee and other drinks
Presents the menu to customers, answers queries about it, and makes suggestions if necessary
Informs patrons the restaurant's daily specials
Explains the preparation and cooking methods as well as ingredients of various menu items
Takes orders from customers for food and beverages, writes down or memorize the orders; and enters information into the computer for transmittal to the kitchen
Serves food and beverages promptly
Ensures that customers are enjoying their meals or that they do not have any problem with their food
Checks their identification to make sure that they meet the minimum age requirement for consuming alcoholic beverages
Collects the customers' payments and  prepares bills with itemized costs and appropriate taxes
Prepares and tidies up the tables or counters; makes sure there are enough salt, sugar, pepper, cream, other condiments and napkins in every table or counter.
Performs other duties like brewing coffee and preparation of salads and appetizers
Decorates dishes prior to serving
Ensures that there are adequate supplies of food, tableware, linens, and beverages
Offers wine selections, put this in the proper wine glass, and pour the wine for customers
Stays alert for customer's requests and be prompt to address them
Performs other tasks assigned by supervisor or manager from time to time.
Service Crew Front/Counter, 2009-2010
McDonalds, Atlanta, GA
Responsibilities
Took food and beverage orders and served them to customers
Attended to customers' needs
Accepted payments and manned the cash register
Maintained cleanliness in the counters, some parts of the kitchen, and tables
Manned the drive-thru
Helped in keeping the stock room clean and organized
Accepted calls for delivery and other inquiries
Assisted in decorating the store during special occasions like Halloween, Thanksgiving, Christmas, etc.
Organized parties for customers
Did other tasks assigned by supervisor
Store Assistant, 2007
Turkey Hill Minit, Columbus, OH
Responsibilities
Assisted in running the grocery store
Operated the cash register and received payments
Received deliveries and administered shelving of stocks
Ensured that shop exits are free from obstacles; maintained the sanitation of the shop and displays
Looked after the shop when the manager is away
Provided prompt service and ensured customer satisfaction
Ran errands and other tasks assigned by the store manager
---
Education
Forrest Hill Academy, 2003-2007
High School Diploma, 3.1 GPA
---
Courses
Dining Etiquette Seminar
Seminar on Sanitation and Safety for Waiters
Food Safety Permit
---
Personal information
Civil Status: Single, mother of one girl
Date of Birth: June 16, 1989
Hobbies: Singing and dancing, romance novels, cooking, baking
Advice for Your Waiter Job Interview
If you want this job so bad, then you ought to do your best to be well prepared. Check out the tips below. Allocate enough time to study each of them. If you can ask for pieces of advice from those who you know are working in the same restaurant, if any.
Improve Your Resume
Search this site for examples of waiter resume templates to see how you can improve yours. A complete, well-designed waiter resume is very important so you can get that call for a final interview. Ask your friend to proofread it for typos and grammatical errors.
Be Presentable
An expensive outfit may not be practical, so at least come to the interview in your most presentable self. A collared blouse is recommended. If you have a long hair, it is best to tie it up in a tidy pony. Wear closed shoes. Do not wear too many accessories.
Good Rule of Thumb: Come on Time or Don't Come at All
Do not leave a bad impression by letting your interviewer wait for you only to see you arrive half an hour later. Your chances of getting the job can get very slim when it happens. If you are commuting, prepare ahead and set a time allowance, so that you can anticipate delays due to traffic and other possible reasons.
Study and Memorize the Restaurant's Menu
The interviewer may ask you if you have gone through their menu. You should be prepared to answer questions related to it.  Therefore, you need to study the restaurant's menu including their bestsellers, the wine selections, special offerings, and others. Managers would be most pleased to see that their people truly care about the business, and showing your enthusiasm to learn about what the restaurant is selling is very important. If you find that there are difficult terms to understand in the menu, doing your own research on the Internet or browsing food and drink magazines would prove to be useful.
Be Ready for the Best Answers
You should write them down so you can study and rehearse delivering them. Be truthful. People can sense if you are just boasting or showing off.
What is your most unforgettable experience in working as a waiter?
If you are to say in just a few words the most important role of a waiter or waitress is, what is it?
What do you hate most about your job, if any? What do you find most rewarding about it?
How many times did you phone in sick in your current job?
What are the salads and other appetizers that you have prepared before?
How do you handle difficult and demanding customers? What do you think is the best way to pacify them without sacrificing the welfare of the company?
What are your future plans? Do you see yourself working in this business in the long term?
Some interviewers may also ask things about your personal life. This is because the performance of any employee can be influenced by his or her personal circumstances. Although is it unlikely that the interviewer will dwell on this part, just make sure you are ready with your answers. Be honest in providing information.
If this Waitress And Waiter resume example weren't sufficient for you, you are free to review some other samples and templates from our site. Browse to some related resumes below and find your inspiration.
Food Industry Resume Examples
Hospitality Resume Examples
Besides the resumes listed above, we recommend going through the following resume writing and job seeking tips: