Surgical Tech Resume Sample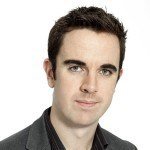 Steven A. Williamson
Address:          24784 Munro Street, Rockwood, Gibraltar, MI.
Phone:             (734) 455 9784
Email:             [email protected]
Current Job:  Surgical Technologist; Midwest Medical Center, Dearborn, MI.
---
Objective
Certified Surgical Tech with more than 10 years experience seeks the opportunity to work with Beaumont Hospital as a Surgical Technologist. I'm a proven performer during pressure situations and an excellent team player.
Skills:
NBSTSA Certified Surgical Technologist, 2017.
Associate Degree – Surgical Technology; Lawrence Technological University.
10 years experience as a Surgical Technologist.
Active listener.
Meticulous; pays attention to detail.
Coordinated.
Team player.
Pressure player.
---
Work Experience
Surgical Technologist; 2017 to Present
Midwest Medical Center, Dearborn, MI.
Duties and Responsibilities
Participates in the proper turnover and set up of operating room after every surgical procedure.
Assists in the surgical setup including connecting suction, electrical cords, power cables and tools for electrocautery.
Endeavours to utilize supplies in the most cost effective manner.
Regularly audits inventory levels of clinics and operating rooms to ensure adequate supply of stock for patient care.
Effectively communicates and collaborates with all team members prior to operating procedures/
Surgical Technologist; 2016 to 2017
Mercy Memorial Hospital; Monroe, MI.
Duties and Responsibilities
Prepared the operating and surgical rooms according to the needs of the procedure.
Sanitized all tools to be used for surgical procedure; cleaned and sanitized operating room.
Assisted surgeons and attending physicians by coordinating and handing out required surgical tools during procedure.
Coordinated with surgeons to ensure correct labeling of all specimens taken prior to and during procedure.
Documented and organized all reports and paperwork according to policy.
Surgical Technologist; 2017 to 2016
Oakwood Annapolis Hospital; Wayne, MI.
Tasked to check and troubleshoot equipment and tools to ensure proper functioning and correct performance during surgery.
Prepared all instruments and tools needed for surgery.
Coordinated equipment, supplies and use of instruments according to instructions of surgeon and attending physicians.
Assisted team members in the operating room with the positioning, moving and transporting of patients.
Assisted with pre-operating preparation procedures of patients.
---
Education
Associate Degree
Surgical Technology
Lawrence Technological University
Southfield, MI.
2016 to 2015
High School
Downriver High School
Rockwood, MI.
2015 to 2016
Certifications:
NBSTSA Certified Surgical Technologist, 2017.
Personal Information
Status: Single
Date of Birth: April 17, 1987
Hobbies include Yoga and piano.
Surgical Tech Resume Skills List
In terms of qualifications, getting the right education and certifications should be in your Surgical Tech skills list. This is not a job that you can learn on the fly because you will be working with licensed professionals
The difference between getting hired and going back to the job market could come down to your soft skills or personality attributes that best define your approach to being a Surgical Tech,
Education.


An Associate Degree in Surgical Technology will vault you past other candidates who only have a high school diploma or the equivalent degree. It would be great to have a bachelor degree in a related subject but it is not required.

Certifications.

In order to become a certified Surgical Tech, you have to take an exam from an accredited agency or regulating body. In our example of a resume for a Surgical Tech, the candidate Steven is certified by the National Board of Surgical Technology and Surgical Assisting (NBSTSA).Check with your state what the accredited certifying organization is for Surgical Techs.

Great Sense of Focus; Active Listener.

As a Surgical Tech, you will be receiving instructions from the lead surgeon. Sometimes an operation can take hours. You should be an active listener at all times. Focus on the job at hand. The surgeon is likewise focused on the procedure and will depend on you to hand him the right instrument upon his/her request.
Attention to Detail.

When the surgeon enters the operating room, he/she only wants to think about the procedure. Everything must come along perfectly. Part of your job is to make sure all instruments to be used are available and properly sanitized. If something is not right, call the surgeon's attention or those in the operating room.

Strong Stomach.

An operating procedure is not for the faint of hearted. There will always be blood; organs and muscle tissue could be exposed. And you will be in the room for several hours. The job of a Surgical Tech is definitely not for the squeamish.
Surgical Tech Resume Objective
Hiring managers know what to look for in a Surgical Tech. Keep your Surgical Tech resume objective short and to the point.
In our sample resume objective for a Surgical Tech, we lead off right away with Steven's certification because this is what employers will be looking for. There's no point pursuing an application if the candidate is not certified. So by disclosing Steven's certification, we're sending the message to the Hiring Manager "to continue and proceed with the rest of my resume."
Next, we emphasized Steven's 10 year experience which will definitely put surgeons at ease. Many may not want to work with an entry level Surgical Tech or a candidate with fewer than 5 years experience.
Lastly, include at least 2-3 attributes that best define your work as a Surgical Tech. In our sample resume for Surgical Tech we used "proven performer during pressure situations" which basically covers "critical thinker" and "problem solver" plus "excellent team player".
Surgical Tech Resume Format
When the job involves human life, experience is a top priority. In order to focus on your work experience, use the reverse chronological for your Surgical Tech resume format.
The first thing you need to do is to place work experience in the middle section of your resume. This way, the other sections can lend valuable information to support its contents. Take a look at how we arranged the sections in our sample template for Surgical Tech:
Contact Information

Objective Statement

Skills

Work Experience

Education

Certifications

Personal Information
You can also place "Certifications" ahead of "Work Experience" just ot further emphasize your technical qualifications.
Finally, when writing your scope of responsibilities and educational attainment using the reverse chronological format, always start out from your latest or current accomplishment before moving backward.
This way, it makes it easier for the Hiring Manager to have a sense on where your level of development is as a Surgical Tech.
Entry Level Surgical Tech Resume
Submitting an entry level Surgical Tech resume will present real challenges because experience in this profession is very important. But it is not an impossible task.
The first thing you should do is to get certified as a Surgical Tech. Without the certification, it will be mission impossible to get the job. You should also consider taking additional courses to beef up your qualifications. If you don't have work experience, you'll have to focus on your developing your relevant skills and abilities.
If you don't have work experience, try to find apprentice programs where you get to work with a professional and highly experienced Surgical Tech. He/she will take you under the wing and guide you on how to perform the job properly.
Lastly, switch from the reverse chronological format to the functional format so the emphasis will be on your skills, not work experience.
This is how you should rearrange the example of a resume template for Surgical Tech from reverse chronological to functional:
Contact Information

Objective Statement

Skills

Education

Certifications

Work Experience

Personal Information
Surgical Tech Resume Writing Tips
Just like when you're assisting the lead surgeon in the operating room, don't hand out your application until you're sure it's the right one! Read through our Surgical Tech resume writing tips to get an idea on how to craft a good application:
Expand Your Qualifications – Did you notice in the sample job description for Surgical Tech that we used a nice mix of the usual tasks and more differentiated responsibilities? By expanding your qualifications, you improve your value proposition. The employer will see that you are capable of handling a variety of tasks.
Don't Include Irrelevant Information –

Hiring managers don't have much time to review your resume. Include only information that is relevant to the job. Don't include any information that has nothing to do with the job of a Surgical Tech.
Before sending out your application, always take the time to review its contents. Check for grammatical errors and misspelled words. Those are also potential deal breakers.
Last Updated on June 22, 2021 by Felix Tarcomnicu