Travel Nurse Resume Sample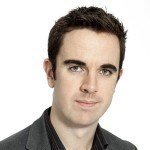 Paige L. Stansbury
Registered Nurse No. 09802563

Address:            3748 79th Street, Lubbock, TX
Phone:                (806) 494 2314
Email:                 [email protected]
Current job:    Registered Nurse; McMurray General Hospital, Lubbock, TX
---
Objective :
I am a Registered Nurse with 8 years experience providing healthcare to a variety of patients in different institutions. I wish to leverage my experience and expertise to a new career as a Travel Nurse as a way to help my fellow RN's, cover shortfalls in key departments, and of course, to see the world! Based on your job post, you are looking for travel nurses with experience in ER and in working with the elderly. As you will read in my work experience, I am highly experienced in both areas. I hope my resume merits consideration and I remain hopeful of working shifts in your highly-respected hospital.
---
Skills :
8+ years work experience as Registered Nurse
Bachelor of Science degree; Nursing
Passed, National Council Licensure Examination (NCLEX-Rx)
Licensed; Registered Nurse
Certified; Nursing Assistant
Member, American Association of Critical Care Nurses
Member, Emergency Nurses Association
Level 7 in Spanish Language Proficiency
Excellent communication skills
Critical thinking skills
Grace under pressure
Excellent people skills
Pleasant disposition
Highly organized
Punctual
---
Work Experience
Registered Nurse, 2017 to Present
McMurray General Hospital; Lubbock, TX
Duties and Responsibilities
Presently assigned in the Intensive Care Unit; I manage a staff of 30 nurses.
Coordinates with nurses on duty; oversees care for all patients in the ICU.
Administers medication to patients as prescribed and scheduled by the attending physicians.
Monitors the health and progress of patients; I take note of changes in condition and inform the attending physician of unusual symptoms that are a potential cause for concern.
Attends to the family and friends of the patient; updates and orients them of the patient's condition, the doctor's prognosis, and planned courses of action.
Assists the nurse on duty when conducting rehabilitation programs for the patient.
Ensures that all patients are bathed, cleaned, and have partaken their meals as scheduled.
Registered Nurse, 2015 to 2017
McMurray General Hospital; Lubbock, TX
Duties and Responsibilities
Assigned to the care and supervision of care for elderly patients.
Managed a staff of 20 nurses attending to the needs of 150 elderly patients.
Closely coordinated with the nurses on duty, healthcare personnel, and the personal nurse or caregiver of the patient.
Regularly monitored, evaluated, and documented the condition of the patient.
Discussed the status of the patient's condition with the attending physician; suggested treatment protocols designed to alleviate difficult situations for the patient.
Made sure schedule of administration of medicines and meals are strictly met by nurses on duty.
Registered Nurse, 2016 to 2015
Lubbock General Hospital; Lubbock, TX
Duties and Responsibilities
Assigned to manage patient care in the Emergency Room.
Managed a staff of 20 nurses in the Emergency Room.
Organized the care and treatment of all incoming patients according to priority and urgency.
Performed first-aid and emergency treatment procedures as necessary.
Assisted in the preparation of patients prior to surgery.
Took down all necessary information on the patient's condition from the patient, family, friends, and first responders.
---
Education
Vista College
School of Nursing
Bachelor of Science, Nursing
Lubbock, TX
2017 to 2015
Lubbock High School
High School Diploma
Lubbock, TX
2016 to 2017
Certifications:
Passed, National Council Licensure Examination (NCLEX-RN)
Licensed; Registered Nurse
Certified; Nursing Assistant
---
Travel Nurse Skills List
The skills of a Travel Nurse should have the qualifications of a Registered Nurse. You should have an educational background. Of course, you should be licensed. Work experience as an RN is also important. However, it doesn't end there. There are other skills you need in order to be hired.
Education.A Bachelor degree in Nursing is a must. There are associate degrees available but most states prefer bachelor degrees. In fact, the Institute of Medicine projects that by 2020, 80% of all nurses will hold a bachelor degree in Nursing. In our resume sample, Paige has a Bachelor degree in Nursing from Vista College.
Certification/Licensing.In order to practice as a Registered Nurse, you have to pass the NCLEX-RN. Right after graduation, sign up with the National Council of State Boards of Nursing for the schedule of the exams.

Once you pass the exams, the next step is to get licensed in your state. Every state has its own requirements. What does this mean? It means that when you are applying for a Travel Nurse position in another state, you should be licensed to practice there as well.

Adventurous.An assignment can take 13 weeks. You will be in another state or country for quite some time. You will be away from familiar settings, friends, and loved ones. You will have to adjust to new living conditions for the next 3 months or so. For many nurses, being in a new place is like a charge of energy. They love it! Yes, it's work. Similarly, it is an adventure. Being with new people and adapting to a new culture adds to their personal growth. Having an adventurous mindset will make the adjustment easier.
Adaptability.When you are working in a new place there are different guidelines. Although you still have to follow standard procedure when administering patient care, some rules may be different. For sure, the working culture will be different. You will be working with a new staff. With only 13 weeks, you will have to adapt to the surroundings in order to become effective.
Passion and Commitment.While travel certainly has its perks, at the heart of being a Travel Nurse is having passion and commitment. Many of their fellow nurses are tired and need to rest. Some have gone on leave. Yes, you can choose where you want to work. However, some nurses work in states they may not like but realize they are needed there.
Travel Nurse Resume Objective
We took a different approach with the objective statement, in our resume example. While there are direct hires, most hospitals that need to hire travel nurses go through agencies. Travel Nurses will view the open jobs at the agency and choose the ones they are interested in.
In our case, the objective is written in the first person. It reads like Paige's introductory statement in an interview. We laid out all of her qualifications for the job.
Then we directly addressed the needs of the specific job Paige is interested in:
"Based on your job post, you are looking for travel nurses with experience in ER and in working with the elderly. As you will read in my work experience, I am highly experienced in both areas."
That statement is designed to compel the recruiter to read on! Chances are great that the recruiter will view Paige's work experience.
A resume objective is a valuable tool for 2 reasons. First, it is found in the top third section of your resume. This means it will be seen by the recruiter. Second, done properly, it will be your voice on the resume. Why is this important? It gives the recruiter an idea of who you are as a Nurse.
Travel Nurse Resume Format
If you have a good number of years under your belt as an RN, use the chronological resume format.
Recruiters prefer this format because it makes their job easier. The chronological format is more organized. By starting your work experience from your latest job, the recruiter can assess where you are right now. HR will know your skill levels.
With this format, you can arrange your resume as follow:
Contact Information – Do not forget to include your RN license number
Objective Statement
Skills
Work Experience
Education
Certifications/Licenses
Personal Information
Entry-Level Travel Nurse Resume
Don't worry about your chances if you have an entry-level resume. You're not alone! Many RNs also want to be travel nurses for the first time. What is important is that you are licensed and have enough experience as an RN.
You're lucky that the demand for travel nurses is sky high. Jobs are a-plenty! The best way to find a Travel Nurse job is to go to a staffing agency. You have to make sure the staffing agency is a legitimate business. There are some fly-by-night operations.
Perform a due diligence check on a staffing agency before using their services. You can also go to social media and look for work opportunities. Recruiters and Hospitals prefer LinkedIn.
Travel Nurse Resume Writing Tips
Don't buy your plane ticket yet! You have to be sure of your resume. Will the recruiter be impressed by what he will read? Here are some final tips:
State Your Case – A lot of RNs will be applying for the same job. What makes you different? The resume must be written from that perspective. This is why the resume objective can play a key role. Why should the employer hire you over a different candidate?
It's Not Just About the Hard Skills – When writing your responsibilities, don't limit yourself to the hard skills. Focus on the soft skills. These are the skills that relate to your personality. How did you interact with the staff? The patients? Their families? How did you work with the doctors?