Surgical Technologist Resume Sample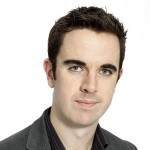 Joey S. Wilson

Address: 7678 Sandner Drive, Sarasota, FL
Phone: (941) 894 6797
Email: [email protected]
Current Job: Surgical Technologist; Holy Cross Hospital, Sarasota, FL
---
Objective
NBSTSA-Certified Surgical Technologist with 7 years of experience in the field seeks to fill in the open position for Surgical Technologist at Holy Light Medical Center. I completed an Associate Degree in Surgical Technology at Southeast Community College. I can maintain level-headedness in highly stressful situations in the operating room.
---
Strengths
Certified by the NBSTSA – National Board of Surgical Technology and Surgical Assisting; 2013.
Associate Degree in Surgical Technology – Southeast Community College; 2013.
7 years of experience as a Surgical Technologist.
Basic Life Support (BLS) certification from the American Heart Association (AHA)
Thorough knowledge of surgical procedures, equipment, and instruments
Highly organized and orderly in handling supplies, surgical instruments, and equipment during surgery
Highly receptive to the needs of surgeon and patient
---
Work Experience
Surgical Technologist, 2017 to Present
Holy Cross Hospital; Sarasota, FL
Responsibilities:
Provide the surgeon all the required instruments and supplies during a procedure
Prepare, transport, position, and drape patients before surgery
Ensure that the sterile drapes, instruments, equipment, and supplies are all in place
Arrange equipment and supplies according to preference cards
Hold retractors, cuts sutures, and performs other tasks ordered by the surgeon
Observe patient and immediately reports changes in patient's conditions to the OR RN or LPN
Anticipate surgeon's needs for the procedure
Orient 10 new hires on policies, procedures, and safety guidelines every month
Volunteer to assist other members of the health care team
Surgical Technologist; 2015 to 2017
Northwest Medical Center, Sarasota, FL.
Responsibilities:
Ensure that the operating room is sterilized and prepared for surgery
Assist with disinfecting, washing, and shaving the surgical site
Assist in the disposal of surgical specimens and wound dressings
Drape patients for surgical procedures
Transport patients to and from the Operating room
Sterilize instruments, supplies, and equipment before and after surgical procedures
Maintain accurate inventory of supplies, instruments, sutures, and sponges
Supervise training of 5 new staff and students per month
Surgical Technologist; 2013 to 2015
Sarasota Children's Hospital; Sarasota, FL.
Responsibilities:
Prepare the operating room for surgical procedures
Assist in decontaminating the operating room after surgery
Pass instruments, medications, supplies, and retractors to surgeons
Maintain a sterile field by following established procedures, doctors requirements, and standards
Assist in the orientation of new staff
---
Education:
Southeast Community College
Associate Degree
Surgical Technology
Orlando, Florida
2011 to 2013
Pleasant Hills High School
Sarasota, Oregon
2007 to 2011
Certification:
Certified by the American Heart Association (AHA) – Basic Life Support (BLS)
Certified Surgical Technologist Resume Sample
Name: Quincy Patton
Address: Wyoming, MI 49509
Phone: (373) 559-7593
Email: [email protected]
Current job: Certified Surgical Technologist at St. Vincent's Medical Center Riverside
Objective
I am a Certified Surgical Technologist who is a dedicated, professional, and detail-oriented individual who is confident in my abilities in order to succeed in your company. I have excellent skills in sterile procedures and I take pride in my work.
I am available to work full or part time. My availability is flexible, and I am willing to work in the evening, on weekends, and holidays.
Work Experience
Certified Surgical Technologist, 2018 – present
AHN Saint Vincent
Duties and Responsibilities:
Prepare and sterilize instruments, supplies, and equipment
Supervise, clean and maintain sterile field to ensure safety of patient and staff
Prepare the patient for surgery by reviewing surgical site and marking incision lines
Assist physicians during surgery by handing tools, sets up instruments, and passing instruments
Operate instruments to perform tasks related to the surgery
Assist surgeons in the placement of surgical instruments, sut
Certified Surgical Technologist, 2014 – 2018
Southeast Georgia Health System Camden
Duties and Responsibilities:
Perform various duties as a member of the surgical team
Assist surgeon in preparation for surgery
Assist in preparing operating room for surgery
Prepare sterile surgical instruments and equipment
Assist in routine surgical tasks such as draping, gowning, and instrumentation
Maintain sterility during incision, suture, and dressing procedures
Assist in recovery of instruments and equipment
Certified Surgical Technologist, 2012 – 2014
St. Vincent's Medical Center Riverside
Duties and Responsibilities:
Obtain and clean all necessary instruments prior to the surgical procedure.
Prepare the operating room for the surgical procedure by arranging all instruments, drapes, and equipment.
Prepare the patient for surgery by ensuring all appropriate pre-surgical lab tests are completed and preparing the surgical site.
Provide post-surgical care to patients, including completing any required lab tests, by following the standards established by the hospital and the manufacturer
Skills
Ability to work independently, perform complex tasks, and thrive in a team environment
Injection Skills
IV Skills
Infection Control Techniques
Outstanding organization and time management skills
Knowledge of anatomy and physiology
Surgical Technologist Supervisor Resume Sample
Name: Rodolfo Hebert
Address: North Royalton, OH 44133
Phone: (843) 317-4622
Email: [email protected]
Current job: Surgical Technologist Supervisor at St. Vincent's Medical Center Southside
Objective
I am a surgical technologist with extensive experience in surgical instrument sterilization, patient care and continuous quality improvement. I have a proven track record of achieving measurable results, improving operations and reducing costs through process improvement.
I am seeking a position as a Surgical Technologist Supervisor to ensure the highest quality of care for patients in a friendly and professional environment. My skills and expertise are matched to meet the needs of the Surgical Technologist Supervisor position.
Work Experience
Surgical Technologist Supervisor, 2018 – present
Barix Clinics of Pennsylvania
Duties and Responsibilities:
Conduct training sessions for new employees
Review and approve medical staff's schedules and patient transfer requests
Conduct surgical technologist safety briefings
Maintain access control system
Perform rounds to verify that all areas are adequately staffed
Surgical Technologist Supervisor, 2014 – 2018
Southwell Tift Regional Medical Center
Duties and Responsibilities:
Responsible for overseeing all aspects of the Surgical Technologist program for a hospital
Maintain monthly reports that are given to the hospital CEO and Board of Trustees, as well as other key members of hospital administration
Manage and oversee all surgical technologist staff
Keep up with new and evolving technologies in the field of surgical technology, then implement them in the hospital when appropriate
Maintain and oversee all aspects of surgical technologists'
Surgical Technologist Supervisor, 2012 – 2014
St. Vincent's Medical Center Southside
Duties and Responsibilities:
Develop, implement and evaluate surgical technologist training programs
Manage and coordinate the operation of the OR and related departments
Maintain records and statistics for departmental activities
Provide input on staffing levels and recruitment requirements
Oversee the work of surgical technologists in pre-operative, intraoperative and post-operative areas
Control expenses of the department
Plan, organize and manage the work of a team
Skills
Expertise in surgical procedures
Mentorship skills
Expertise in managing a team of people and different departmental needs
Ability to work well under pressure and to multitask and prioritize
Understanding of different medical terminology and procedures
Ability to work well in a team environment
Strong organizational and communication skills
Surgical Technologist Clinical Rotation Resume Sample
Name: Randy Acosta
Address: Windermere, FL 34786
Phone: (412) 689-5530
Email: [email protected]
Current job: Surgical Technologist Clinical Rotation at University Hospital and Medical Center
Objective
I am a qualified surgical technologist with a strong work ethic and the ability to multitask in a fast-paced environment. I am committed to maintaining a safe working environment for my colleagues and patients alike. I am skilled in managing a surgical technologist team to ensure the safe and efficient operation of the surgery center.
Work Experience
Surgical Technologist Clinical Rotation, 2018 – present
Barnes-Kasson County Hospital
Duties and Responsibilities:
Check patients for health risks before surgery to ensure safety
Sterilize surgical instruments
Set up surgical instruments, equipment and operating room for the surgeon
Wash and prepare operating tables
Assist the surgeon during surgery with tasks like holding retractors, suctioning blood and other fluids, passing instruments, taking tissue samples and removing sutures
Dispose of contaminated instruments and equipment after surgery
Clean up the operating room
Surgical Technologist Clinical Rotation, 2014 – 2018
LifeBrite Community Hospital of Early
Duties and Responsibilities:
Prepare and process specimens
Maintain sterile environment in operating room
Clean and sterilize equipment
Maintain sterilization records
Surgical Technologist Clinical Rotation, 2012 – 2014
University Hospital and Medical Center
Duties and Responsibilities:
Be able to work in a fast-paced environment
Support the surgical team
Assist the surgical team with set up and clean up, with surgical instrument sterilization
Prepare for patient arrival and departure
Provide appropriate pre-operative care for patients
Assist with the administration of anesthesia and postoperative care for patients
Skills
Clean surgical instruments and trays
Prepare sterile equipment for surgery
Sterilize surgical instruments and trays
Operate sterilization equipment
Set up operating room for surgery
Apply surgical drapes
Assist surgeons during surgery
Prepare patient for surgery
Surgical Technologist Instructor Resume Sample
Name: Dylan Waters
Address: Middletown, CT 06457
Phone: (921) 793-9454
Email: [email protected]
Current job: Surgical Technologist Instructor at Johns Hopkins All Children's Hospital
Objective
With more than 15 years of experience as a Surgical Technologist, I am an experienced surgical technology instructor. I have a Bachelor of Science in Biology with a minor in Chemistry from UIC, and have completed the American Association of Surgical Technologists' certification course. I have experience teaching surgical technology courses to medical students and surgical technology students, at both the undergraduate and graduate level.
Work Experience
Surgical Technologist Instructor, 2018 – present
Belmont Behavioral Hospital
Duties and Responsibilities:
Teach students the skills needed to work in the surgical field
Maintain a safe and welcoming learning environment
Work with students on one-on-one basis
Provide feedback on their progress
Oversee students during demonstrations and lab sessions
Manage student progress and ensuring they are fulfilling the course requirements
Surgical Technologist Instructor, 2014 – 2018
WellStar Atlanta Medical Center South
Duties and Responsibilities:
Teach surgical technologists the skills they need to perform their job
Work with the school administration to develop and implement medical curriculum and to establish performance objectives for the program
Assist in recruiting qualified students for the program
Surgical Technologist Instructor, 2012 – 2014
Johns Hopkins All Children's Hospital
Duties and Responsibilities:
Teach students in the Surgical Technology Program about the surgical and technical skills, about the medical terminology and about the medical billing and coding necessary for employment in a surgical suite
Prepare lectures, demonstrations, and laboratory exercises for students in the Surgical Technology Program
Skills
Experienced surgical technologist
Well versed in medical terminology and medical technology
Strong interpersonal skills
Ability to teach a wide variety of courses
Strong leadership skills
Can speak to a variety of audiences
Natural ability to engage with students and relate to them
How To Write A Good Surgical Technologist Resume
A lot of time goes into preparing a resume, yet it will only take a few seconds for a recruiter to decide whether or not you fit the role. Are you confident with your Surgical Technologist resume?
If you think that it lacks punch, let us work together in creating a resume that will elicit a favourable reaction.
Choose the Most Appropriate Format
Before you start writing your resume, decide on what format to use. There are 3 resume formats to choose from:
Reverse-Chronological – Use this format if you have been working for more than 5 years in the same field and do not have any unemployment gaps.
Functional – This format suits you if you have limited work experience because you are a fresh graduate, a career changer, or with multiple employment gaps. The structure allows you to focus on your academic background, volunteer work, apprenticeships, and relevant skills.
Combination – Choose this format if you are planning to switch careers to a similar field. You can also use this format if your previous job has similar duties and responsibilities of a Surgical Technologist.
We used the reverse-chronological format in our resume sample for a Surgical Technologist. Go over it so you can familiarize yourself with the resume structure and how we presented the job seeker's information.
The structure of the functional and combination formats is similar. The following information is listed in this order:
Contact Information
Objective Statement
Skills
Work Experience
Education
Certifications/Licenses
A key difference between the functional and combination formats is who uses them. The functional is the ideal format to use for your resume if you don't have work experience.
In contrast, the combination is the ideal format to use if you have impressive work experience.
The combination is for someone who has 10 years of experience and has achieved a number of career milestones. This person either wants to apply for a higher position or shift careers to a similar industry.
Tailor Fit Your Resume to the Needs of the Company
Start by reviewing the job description for the position you are targeting. Take note of the following information posted by the employer:
Qualifications
Skills
Scope of work
Responsibilities
Make sure that your content matches the needs of the company. While writing your resume, answer the questions posed by the job ad.
Present your qualifications point-by-point to show the recruiter that you can meet the requirements and you can hit the ground running on Day #1. Otherwise, you will be deemed unsuitable for the position and there goes your chance of getting hired.
Your Resume Should be Easy to Read
Make your resume easier to skim so recruiters will not toss it away. Here are some formatting tricks:
Choose easy-to-read fonts – Times New Roman, Calibri, Helvetica, Arial, and Georgia.
The best font size for normal text is 11-12pt. You can use a 14-16pt font size for headers and section titles. To be sure, check how the text comes out. A size 12 for Arial will appear bigger than a size 12 for Calibri.
Use one-inch margins
Left align your resume
Keep your bullets short
Do not write numbers in words
Avoid using all-caps. Just use it to write your name or section headings.
Surgical Technologist Skills List
One might be forgiven to think that all Surgical Technologists do is clean and prep the surgery room. The tasks may sound simple but not everyone can do what a Surgical Tech does. And the recruiter knows what he wants to see in your Surgical Technologist skills list.
First, let's discuss the technical qualifications otherwise known as hard skills.
Education – Many have gone on to have successful careers as surgical technologists with a high school diploma.However, hospitals prefer those with higher education. An Associate Degree or a 2-year course in a science-related field will suffice.Another option is to take up a course in Surgical Technology from a program that's approved by the Commission on Accreditation of Allied Health Education Programs.
Certification – If you're serious about becoming a Surgical Technologist, why not take up certification courses in this profession?There are 2 well-accepted certification programs – The National Board of Surgical Technology and Surgical Assisting (NBSTSA) and the National Center for Competency Testing (NCCT).If you pass the final exam of the NBSTSA, you'll be credentialed as a Certified Surgical Technologist (CST). If you complete the program of the NCCT, you'll be credentialed as Tech in Surgery – Certified TS-C.
Find Your Specialization – You can be a Surgical Technologist who can render work for a variety of medical professions or you choose a specific field and specialize.Some of the more popular fields of specialization for surgical technologists include OB/GYN, Cardiology, Organ Transplantation, and Neurology.
It's not all about the hard skills. The job of a Surgical Technologist carries serious risks and can be quite stressful. You might have the requisite technical skills but are you made of the "right stuff"? Do you possess the ideal personality attributes or soft skills for the job?
Here's a list of desired soft skills for a Surgical Technologist:
Attention to detail
Patience
Excellent time management
Ability to manage stressful situations
Ability to maintain a high level of focus for a long period of time
Excellent physical condition; you'll be on your feet for several hours a day
Dexterity
Willingness to work with a team
Excellent communication skills; good listener and articulate speaker
Highly engaged; you can tell if something isn't right with the equipment.
You might be asking yourself, "How can the recruiter gauge my soft skills from a resume?"
The clues as to whether you're made of the right stuff can be seen by the recruiter in your work experience section.
Surgical Technologist Duties And Responsibilities For The Work Experience Section
The work experience section is one of the key elements of a resume. It should be well-written so the recruiter will know exactly what your responsibilities were, how you utilized your skills, and how well you progressed at work.
Here are some tips on how to effectively write your duties and responsibilities.
Prioritize the Duties and Responsibilities Listed in the Job Ad
Tailor your experience to the job description posted by the company. This way, the recruiter will see you as a qualified candidate.
Here are the key areas of responsibilities covered in the Job Ads that we reviewed:
Prepares and organizes the instrument, equipment, and supplies required for surgery
Ensures and maintains a sterile field before and after surgical procedures
Provides surgeons and patients the required supplies, and instruments
Assembles sterile instrument trays and equipment
Assists operating room team and circulating nurse in maintaining a sterile field
Retains and labels all specimens to be forwarded to pathology
Assists surgical team in putting on gloves and gowns
Drapes patients before surgery
Conducts inventory of all surgical instrumentation and supplies before and after each surgery
Be specific in writing your duties and responsibilities, so the hiring manager will understand what you have contributed and accomplished at each company.
Cite Specific Events and Incidents
Your resume should show how your previous experience can benefit the company you are applying to. Mention specific events to demonstrate how you utilized your hard and soft skills to make a difference in the workplace.
Your goal is to convince the hiring managers that your skills and experience will benefit their company. Stand out by highlighting how you made a difference at the workplace.
For example:
Reorganize the stockroom and update the digital inventory management system which prevented incidents of supply shortage.
Volunteer to assist other healthcare departments in maintaining a sterile environment.
Avoid including irrelevant information. Recruiters will not pay attention to them no matter how impressive they are.
Use Numbers
Quantify your contributions and accomplishments to enhance your bullet lists. Use numbers and percentages to show the impact of your actions or contributions. It gives the hiring manager a clear picture of what you can deliver to the company.
For example:
Recommended a new inventory software that improved stock management control by 80%.
Trained 10 new hires and supervised weekly orientation
Use numbers in your resume to indicate:
Cost savings in disposable supplies
Inventory cost reduction
Improvement in supplies management
Employee performance metrics
Number of people supervised or trained
Use Action Verbs
Action verbs are impactful and persuasive. Use them at the beginning of your bullet points to capture the interest of the hiring manager.
When skimming a resume, the Hiring Manager will only read the first few words of your bullet lists. Make sure that you use the right verbs, so his attention will not wane.
Here is a list of verbs you can use for your work experience section:
Adhere
Assess
Assist
Conduct
Develop
Drape
Implement
Improve
Inventory
Organize
Oversee
Provide
Prepare
Mentor
Maintain
Train
Scrub
Supervise
Sterilize
Upgrade
Entry-Level Surgical Technologist Resume
Can an entry-level Surgical Technologist's resume compete against job applicants who have work experience?
Yes! While experience does add a premium to a resume, that's not all a recruiter is looking for. There are other factors that might entice a recruiter to consider your entry-level resume over someone who has work experience.
The key is to submit a resume that will convince the recruiter to take a chance with a newbie in the profession.
Use the Functional Format
Put your technical skills front and center by using the functional format. Let the recruiter know that you've completed formal education as a Surgical Technologist or that you're credentialed as one by passing a certification course.
Write a Compelling Objective Statement
Speak to the recruiter. Tell him in not so many words and sentences why you're the right person for the job. Highlight your core values or best characteristics that prove you have the ideal attributes for a Surgical Technologist.
Here's an example:
"NBSTSA-credentialed Certified Surgical Technologist, I am hopeful that Bayview Hospital will give me the opportunity to be their new Surgical Technologist. What I lack in experience, I make up for in desire, attitude, and competence. I understand what the job entails and I am willing to learn from the best in your hospital. I can guarantee you 100% effort, focus, and commitment to do my best every single day on the job."
It might read overly emotional but remember, the resume might be your only chance of impressing the recruiter. So why not try to pull the recruiter's heartstrings?
Present Proof of Competence
Did you attend seminars that are relevant to the profession? Did you do On-the-Job training or volunteer work?
These events still count for the practical application of your skills as a Surgical Technologist. Include them in your resume under the category "Seminars Attended" or "On-the-Job Training".
Always keep your Surgical Technologist resume updated. Whenever you complete a related course or learn a new skill, include it right away.
We are sorry that this post was not useful for you!
Let us improve this post!
Tell us how we can improve this post?