Lab Assistant Resume Sample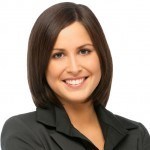 Teresa M. Martinez
Address: 7485 N. Sierra Way, San Bernardino, CA.
Phone: (760) 748 9347
Email: [email protected]
Current Job: Lab Assistant; ProScience Laboratories, San Bernardino, CA.
Objective Statement
AMT-licensed Lab Assistant with 4 years of work experience seeks to assume the Lab Assistant position at Alvarez Hospital.
Strengths/Special Skills
Bachelor's Degree in Medical Technology.
Knowledge of lab software – LabCollector LIMS and LiveHealth.
Knowledge of DNA extraction procedures.
Knowledge of cell culture procedures.
Bilingual – Native Spanish and English.
Excellent communication and interpersonal skills.
Detail-oriented.
Work Experience
Lab Assistant; 2018 to Present
ProScience; San Bernardino, CA
Responsibilities:
Handle and prepare lab specimens and samples for designated departments and locations.
Collect specimens using industry-standard procedures and guidelines established by ProScience.
Accurately label all inpatient and outpatient medical laboratory specimens and samples.
Maintain and manage autoclave and high-pressure boilers while observing mandated safety procedures.
Manage SALT software operations; perform data entry, correlation analysis, and prepare required reports.
Perform quality control measures on screening platforms and instruments prior to cell culture procedures.
Separate bacteria through a centrifuge and used incubators to grow cell cultures.
Lab Assistant; 2016 to 2018
MicroTech Bio Laboratories; San Bernardino, CA
Responsibilities
Collect and perform positive identification on all inpatient and outpatient laboratory samples and specimens.
Organize and enter all patient data onto the laboratory's CRM system.
Cultivate and maintain saltwater aquariums for use by the various medical technicians.
Remove all toxic waste materials according to state guidelines.
Assist in the development of an algorithm to fast track the processing of cell culture images.
Education
College
Bachelor's Degree
Medical Technology
San Bernardino Valley College
San Bernardino, CA
2010 to 2014
High School
San Bernardino High School
San Bernardino, CA
2006 to 2010
How To Write A Good Lab Assistant Resume
The first rule of getting the job is to make sure you have a good Lab Assistant resume. Unfortunately, many job applicants take the resume for granted and prepare one that reads like it was copied and pasted from a website.
You have to put time and effort into your resume because it creates the first impression for the recruiter. Likewise, preparing a good one is not rocket science. Similar to your job, it must entice the recruiter to make a positive evaluation.
Use the Reverse-Chronological Format
With the reverse-chronological format, you lead-off with your current work experience or highest educational attainment before working your way back to the earliest but relevant information.
Using the reverse-chronological offers 2 advantages:
Enables the recruiter to assess your current level of qualifications.
Makes the recruiter's job easier because he's used to reviewing this type of resume format.
The structure of the reverse-chronological is as follows:
Contact Information
Objective Statement
Strengths
Work Experience
Education
Certifications/Licenses
Highlight Your Certifications/Licenses
To be clear, becoming a Lab Assistant does not automatically require you to be professionally licensed or certified. However, some states and companies prefer their Lab Assistant to be licensed.
There is no harm in going the extra mile and go for a professional Lab Assistant license. In fact, it will improve your chances of getting hired by the company.
You can be licensed by the American Society for Clinical Pathology (ASCP) or by American Medical Technologists (AMT).
Keep It Professional-Looking
A typical day in the life of a recruiter has him reviewing hundreds of resumes. He's seen it all. He can easily identify a resume that was responsibly made from one that was written haphazardly.
If you can't submit a professional-looking resume, how can they trust your quality of work?
To come up with a professional resume, follow the 4 tips below:
Use an accepted font style. Arial, Helvetica, and Calibri come to mind.
Use a good-sized font to make your resume an easy read.
Use bullet points to summarize key details in your resume.
Keep it organized; set the resume to justified format, use a larger font size for the heading of each section.
Don't Include Irrelevant Information
Were you a stockbroker or insurance salesman before becoming a Lab Assistant? Don't include information that is irrelevant to the job you are applying for. Give the recruiter data that he can use to assess your resume. Everything else that's not relevant to the job may only serve to distract the recruiter.
Lab Assistant Skills List
Doctors depend on the Lab Assistant for their analysis of blood and tissue samples and fluids. To become effective, you must possess a combination of the desired hard skills and soft skills.
Hard Skills For A Lab Assistant
Hard skills are the skills and abilities that you acquired from a formal learning environment and from work experience.
We can breakdown the desired hard skills for a Lab Assistant as follows:
Proficiency with Lab Equipment
Expert handling of samples and specimens
Knowledge of Biology
Knowledge of Organic Chemistry
Knowledge of Phlebotomy
Well-versed in laboratory safety procedures
Accurate data entry skills
Familiar with cell culture screening procedures
Ability to perform DNA-based functions including extraction procedures and purification of microbial organisms
These types of hard skills cannot be learned without formal education and in-depth training.
To become a Lab Assistant, companies require a Bachelor's Degree in Medical Technology, Biology, or any Science-related subject.
Although there are cases of high school graduates moving on to have successful careers as Lab Assistants, many potential employers would prefer a minimum of an Associate Degree in a Science-related field.
Soft Skills For A Lab Assistant
Many of the applicants who are vying for the same Lab Assistant position as you have the same or similar hard skills. What differentiates the person who lands the job and those who don't often lie in their available soft skills.
Soft skills refer to your attitude – your approach toward the job. There may be applicants who have more advanced hard skills than you but they don't last because their attitudes don't fit the job.
It's not enough to have the right technical skills. You must have the right personality to meet the demands of the job.
What are the ideal soft skills for a Lab Assistant?
Punctual
Excellent time management skills
Detail-oriented
Ability to handle stress
Great analytical skills
Resilient; doesn't accept dead ends and looks for solutions
Willingness to work long hours
Willingness to work during weekends
A great deal of patience
Ability to handle criticism and questioning
Disciplined; does not take short-cuts
Great communication and interpersonal skills
Mistakes can happen even to the best Lab Assistants. If you have the right soft skills, you'll be able to look for ways to fix the mistake, resolve the situation, and remain on track with your lab analysis work.
Lab Assistant Duties And Responsibilities For The Work Experience Section
Recruiters will gauge your level of knowledge and expertise from the duties and responsibilities described in your work experience section.
Don't come up with generic-sounding descriptions that read like the next applicant. To stand out from everyone else, you should try to differentiate your work experience section.
This isn't that hard to do.
Give details on the duties and responsibilities that made one employment experience different from the other.
Cite your achievements.
Include numbers to validate your achievements.
Include specific cases that you handled.
Keep your job descriptions short.
Use the right verbs to describe the duties and responsibilities of a Lab Assistant.
You can review the job descriptions we made for the Work Experience section in our Lab Assistant resume sample.
Here's another example of a work experience section for a Lab Assistant that you can use as a reference.
Assist doctors in conducting laboratory experiments.
Provide guidance and consultation to college professors who need laboratory testing conducted.
Collect laboratory specimens as requested by the attending physician.
Cultivate and maintain solutions and solvents that were requested by the Biology laboratory.
Follow strictly all government and health agency mandated health and sanitary protocols.
Comply with all health regulations.
Maintain a clean and healthy work area.
Analyze all collected samples by running them through various tests.
Entry Level Lab Assistant Resume
If you have an entry-level Lab Assistant resume you will be at a disadvantage against the more experienced applicants. But a lack of work experience does not mean you won't get the job.
Here are some tips and tricks you can follow to add more value to your entry-level Lab Assistant resume.
Switch to the Functional Format
In "How to Write a Good Lab Assistant Resume" we recommended the reverse-chronological format. However, if you don't have enough experience or if your resume shows an unemployment gap of 4 months, the reverse-chronological format will work against you.
The situation is similar for those with an entry-level resume. If you used the reverse-chronological format it will highlight your weak work experience section.
With the functional format, you're diverting attention away from the work experience section in favor of your hard skills and other technical qualifications.
The structure of the functional format is as follows:
Contact Information
Objective Statement
Strengths
Certifications/Licenses
Education
Seminars Attended
Work Experience
No Errors in Grammar and Spelling
Entry-level or experienced Lab Assistant, there is no excuse for having spelling and grammar errors on your resume.
Always double-check your resume before submitting it to Human Resources. Once you submit, there's no turning back. Don't take chances and review your resume with a fine-tooth and comb.
Include On-The-Job Training, Apprenticeship Programs, and Volunteer Work
If you went through on-the-job training or participated in apprenticeship programs with reputable clinics, hospitals, or laboratories, cite these experienced in the work experience section.
You should also include volunteer service work. It shows the recruiter that you are passionate about the job.
Maximize the Objective Statement
Why did you decide to become a Lab Assistant? For sure, the person reading your resume would like to know that. Your objective statement describes your purpose for the job.
For example, if you were inspired by a parent who worked as a Lab Assistant then moved on to a higher-paying career in the health industry, cite that motivation in your objective statement.
Like the typical waiting period for lab test results, be patient with the job search process. It may take some time but as long as you're diligent with your efforts, you will eventually find a career as a Lab Assistant.