Mental Health Counselor Resume Sample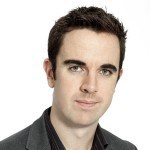 Tobias G. Summerall
Address: 2747 Charlotte Avenue; Grand Rapids, MI.
Phone: (616) 749 6874
Email: [email protected]
Current Job: Michigan Institute of Behavioral Sciences; Grand Rapids, MI.
Objective Statement
NBCC-certified Mental Health Counselor with 5 years of work experience in various capacities is interested in becoming a Mental Health Counselor for the Center of Mental Health and Well Being. I have extensive experience in the field of research, group counseling, and the practical application of different treatment protocols.
Strengths/Special Skills
Passed the National Clinical Mental Health Counseling exam as issued by the National Board for Certified Counselors.
Bachelor of Science degree in Psychology; Aquinas College.
Experienced in research.
Excellent communication skills.
Results-oriented
Work Experience
Mental Health Counselor; 2017 to Present
Michigan Institute of Behavioral Sciences; Grand Rapids, MI.
Responsibilities:
Schedule group and individual sessions with patients; schedules are based on the evaluation of the patient's condition and after a review of the treatment protocols.
Design treatment protocols for patients based on their individual conditions and level of progress.
Perform research to find possible treatments and recovery programs for patients.
Conduct individual consultation to select patients on a priority basis.
Track and monitor the progress of each patient.
Update patient records.
Run tests on proposed medications prior to recommending to patients.
Provide consultation for the parents and family members.
Preside over intervention sessions.
Prepare reports and discuss findings with lead or designated Psychologists.
Mental Health Counselor; 2015 to 2017
East Grand Rapids High School; Grand Rapids, MI.
Responsibilities
Provide counseling to students.
Schedule psychological tests and evaluations of students twice yearly.
Attend to questions and concerns relayed by students via email or phone.
Design treatment protocols and procedures to address the mental and emotional issues of students and teachers.
Conduct psychological tests and evaluate results.
Review and recommend improvements to the current career assessment program.
Education
College
Bachelor's Degree
Psychology
Aquinas College
Grand Rapids, MI
2009 to 2013
High School
City Middle High School
Grand Rapids, MI.
2005 to 2009
How To Write A Good Mental Health Counselor Resume
Because this is a job where your clients or patients need expert, professional help, a good Mental Health Counselor resume is one that proves your qualification.
Tailor-Fit Your Resume
As we mentioned earlier, many different industries need Mental Health counselors. Your experience, skills, and knowledge may be an ideal fit in one industry compared to others.
When writing your Mental Health Counselor resume, it must directly address the needs of the potential employer.
Review the job ad carefully and take note of the specific requirements for the job. What kind of Mental Health Counselor is the company looking for? What particular skills and knowledge must the ideal candidate possess?
Your resume must provide the answers or solutions to the demands posed by the company on its job ad.
State Your Technical Qualifications Right Away
Career planning for a Mental Health Counselor starts before you set out for your first job. You must know the type of Mental Health Counselor that you want to become while studying. This way, you'll have a better idea of what the requirements or qualifications are for the job.
Generally, here are the technical qualifications for a Mental Health Counselor:
Bachelor's Degree in Psychology or any field in Science.
Advanced training or certifications in related programs for mental health. This is especially important for those who have a Bachelor's Degree in a non-science field.
Post-Graduate Education. We will discuss this qualification further in the next section. Suffice to say that as a medical profession, candidates with a higher level of education are more likely to be considered for the position.
State licensure to practice as a Mental Counselor.
If you have a professional license, include the information as early as the Contact Information or you can create a separate section titled "Summary of Qualifications".
Use the Reverse-Chronological Format
If you have impressive tenure and your work history does not show an unemployment gap of more than 4 months, use the reverse-chronological format.
The reverse-chronological format highlights your work experience section. Lead-off your work experience section with your present or most recent employment before working your way back to your earliest – but relevant – employment.
The structure of the reverse-chronological format is as follows:
Contact Information
Objective Statement or Summary of Qualifications
Strengths
Work Experience
Education
Certifications/Licenses
Seminars Attended (optional)
"What if I don't have work experience?"
We will discuss that in the section "Entry-Level Mental Health Counselor Resume".
Make Sure Your Resume Is Easy to Read
Don't stress out the recruiter by submitting a resume that's hard to read. For example, don't use fonts that are too small to read or write paragraphs for job descriptions.
Keep this in mind: Recruiters spend only a few seconds per resume. They don't read it word-for-word. They scan your resume; looking for keywords that are relevant to the position.
So how can you make your resume easy-to-read?
Choose professional font styles such as Calibri, Arial, Cambria, Helvetica, and Times New Roman.
Choose a font style that is large enough to be read clearly; usually font size 14.
Keep your job descriptions short.
Avoid using technical terms.
Use bullet points to organize your key information.
Remove all errors in spelling and grammar.
Don't add designs that may distract the reader from the content.
Mental Health Counselor Skills List
Recruiters are very specific on the Mental Health Counselor skills list that they want to see on your resume.
Education – You must have a good, solid understanding of the fundamentals of counseling. This is a skill that needs to be rooted in theory to be effectively carried out.

Recruiters prefer candidates who have completed a 4-year degree in Psychology or a relevant course. In some cases, the employer may specifically require a candidate who has a Master's Degree in Psychology.

Certifications – Those who have completed their college education may want to consider taking certification courses in counseling that are offered by recognized groups in the profession.

For example, the Council for the Accreditation of Counseling and Related Educational Programs (CACREP) regularly offers graduate courses in Counseling that could add more value to your resume.

Professional License – State licensing requirements will vary. Check with the regulating organizations in your state what the requirements are for acquiring a professional license as a Mental Health Counselor.

In the United States, there are 2 types of licensing exams: the National Counselor Examination and the National Clinical Mental Health Counseling Examination. Both exams are issued by the National Board for Certified Counselors.

Many prospective employers will require its Mental Health Counselor to be certified by the state prior to hiring.

Communication – Before you can give good advice, you must listen carefully and intently to the patient. Your advice must be customized to fit the situation of the patient.

To be understood, you must have the ability to articulate your advice in a clear manner. Thus, effective communication is a very important skill for Mental Health counselors to have.

Critical Thinking – As a Mental Health Counselor, critical thinking allows you to sort out the information provided by the patient, reconcile these with theories derived from formal learning and experience, to come up with the best treatments.
Empathy – Having the ability to "feel" or position oneself as the patient is an important aspect of developing treatments. Empathy puts you in the same perspective as the patient.
Education, certifications, and acquiring a professional license are examples of proof of hard skills. You can present these on your resume.
However, communication, critical thinking, and empathy are examples of soft skills. How do you prove to the recruiter that you possess these soft skills? The answer is in the work experience section which we will discuss next.
Mental Health Counselor Duties And Responsibilities For The Work Experience Section
A Mental Health Counselor has several duties and responsibilities to attend to all of which are performed to help patients navigate through emotional and psychological distress.
What does a recruiter want to see in your Mental Health Counselor work experience section? He wants to find out if you know your duties and responsibilities by heart and to get an idea of how you perform in action.
Be Specific About Your Duties and Responsibilities
The last thing you would want to do is to submit a resume whereby the work experience section reads like 90% of the applicants. You have to stand out from the rest. You can do this by differentiating your work experience section.
Give specific details about your tasks. For example, to help a patient overcome his depression, you scheduled sessions with support groups that deal with similar experiences.
Mention methods that you used to help your patients. For example, if you used methods such as exposure therapy.
Provide results of your methods. Let the recruiter the percentage success rate you achieved with your patients.
Keep Your Job Descriptions Simple and Easy to Understand
Recruiters are not trained psychologists. They are experts in Human Resources which do involve a bit of psychology but not at the same level as that of a trained Mental Health Counselor.
Thus, avoid using technical terms or medical jargon. Keep your job descriptions simple and easy to understand. Remember, a recruiter only scans the resume so he can move on to the next one.
Your job descriptions should provide clear answers or solutions to the needs summarized by the employer in the ad.
Use the Right Verbs
Since it's important to keep your job descriptions short, you should lead them off with the right verbs in order to create the proper imagery in the mind of the recruiter.
What are the best verbs for a Mental Health Counselor?
Study
Research
Perform
Discuss
Orient
Assist
Provide
Help
Schedule
Collaborate
Coordinate
Organize
Evaluate
Analyze
Preside
Attend
Conduct
Perform
Review
Counsel
Consult
Present Your Tasks in Chronological Order
Another interesting way to present the duties and responsibilities in the Mental Health Counselor work experience section is to arrange them in chronological order.
"How does a day in your life look like?"
Review the medical records of the patients scheduled for the day.
Prepare all the materials, references, and tools to be used for various treatment protocols.
Orient the patient on the activities for the day.
Preside over support group meetings.
Evaluate the results of the tests.
Provide private consultation services to patients and their families.
Respond to messages from patients on social media and email.
Conduct all off-site treatment procedures as scheduled.
Confirm appointments for the following day.
Entry Level Mental Health Counselor Resume
Yes, many hospitals, clinics, and organizations prefer experienced Mental Health counselors. But if your entry-level Mental Health Counselor resume is on point and you play your cards right in the job market, your first paycheck could just be around the corner.
Use the Functional or Combination Format
If you don't have work experience as a Mental Health Counselor, you can choose between a functional or a combination format.
Which one should you choose?
Functional – For fresh college graduates or those with very little work experience in other fields but have acquired the necessary skills, education, and certifications.
Combination – For those with extensive work experience in a field that is related to Mental Health counseling work; have acquired the requisite education, training, and certifications, and are planning a change in career.
The structure of both types of formats is the same:
Contact Information
Objective Statement or Summary of Qualifications
Strengths
Certifications/Licenses
Seminars Attended
Education
Work Experience
Put Your Professional License Front and Center
Even if you don't have work experience but you successfully acquired a professional license or certifications that allow you to practice, you will be considered for the job.
Indicate that you are professionally licensed in the Contact Information by stating your license number. You should also mention it in your Objective Statement.
Apply to Entry-Level Job Openings
There are job ads that specifically ask for "entry-level" candidates or those with "No Experience".
Applying to those jobs with your entry-level Mental Health Counselor resume will give you a better chance of launching your career.
Take your time reviewing all the job ads that interest you. It may take some time to get a response but be patient. If possible, apply to as many job openings as possible.
In the meantime, if the phone isn't ringing, try to strengthen your resume by taking additional courses that are relevant to the work of a Mental Health Counselor.
You may also want to handle volunteer work as this enhances the value of your resume.