Medical Technologist Resume Sample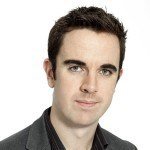 Chandler Y. Wilson
Address:       7678 Sandner Drive, Sarasota, FL
Phone:          (941) 894 6797
Email:            [email protected]
Current Job: Medical Technologist; Paramount Healthcare Laboratory, Sarasota, FL
---
Objective
ASCP-certified Medical Technologist with 5 years of experience in the field seeks to fill in the open position for Medical Technologist at Shining Light Medical Center. I am a graduate of a 4-year course in Medical Technology at Southern Technical College. As an experienced Medical Technologist, I understand the pressures and demands of the job from getting the samples analyzed on time and working long hours.
---
Skills
Certified by the ASCP – American Society of Clinical Pathology; 2012.
5 years of experience as Medical Technologist.
Graduate, Medical Technology – Southern Technical College; 2011.
Ability to handle the pressures of the job
Excellent time management
Meticulous approach to handling and analyzing samples and specimens
Dedicated and committed; willing to put in the hours to get the job done
---
Work Experience
Medical Technologist, 2017 to Present
Paramount Healthcare Laboratory; Sarasota, FL
Responsibilities:
Collects specimens and samples from patients such as blood, urine, spinal fluid, stool, and potential bacterial cultures.
Conducts tests on the collected specimens and samples in order to determine the presence of unusual components.
Operates, maintains and calibrates all equipment and forms of instruments that will be used for both qualitative and quantitative analyses.
Prepares the reports and discusses the results of tests to the company's clients.
Monitors and strictly implements the company's quality assurance procedures to make sure the laboratory results are dependable and accurate.
Informs supervisors if there are issues or potential problems with the instruments used for laboratory analyses.
Medical Technologist; 2015 to 2017
Swanson Laboratories, Sarasota, FL.
Responsibilities:
Tasked to collect specimens and body fluid samples from client/hospitals of the company.
Prepared the collected specimens and fluid samples for transport to the laboratory.
Conducted various tests on the specimens and fluid samples to find out if there are suspicious elements that resulted in the patient's condition.
Recognized factors that could affect measurements and analysis of the results; endeavored to find immediate solutions and remedies.
Executed remedial actions should test results show a measure of deviation from the established test parameters.
Medical Technologist; 2013 to 2015
Santa Anita Medical Center; Sarasota, FL.
Responsibilities:
Collected patient samples for immediate testing in the hospital's laboratory.
Ensured that all test results are not finalized and placed in report form until all standards of examination are met and all possible causes of errors have been eliminated.
Actively participated in the hospital's external and internal proficiency testing programs.
Accurately maintained all patient records according to company standards and guidelines.
Maintained to keep work areas and laboratory clean and safe.
Certifications:
Certified by the ASCP – American Society of Clinical Pathology; 2012.
---
Education
Southern Technical College
Bachelor Degree
Medical Technology
Orlando, Florida
2007 to 2011
Riverview High School
Sarasota, Oregon
2003 to 2007
---
Medical Technologist Skills List
What abilities should be seen on your Medical Technologist skills list? As we mentioned earlier, it must show proof of competency. You must be educated in the field and have undergone required training for the job. Your skills must show beyond doubt that you are qualified. In addition, you should highlight the soft skills or the attributes that make you the best person to manage the demands of the job.
Education.

Definitely, you must be a graduate of a 2 to 4-year course in Medical Technology or a related degree. If you were able to complete high school, another option is to sign up for a Medical Technology program that is accredited by the regulating agency in your state or city.


Certification.

Getting certified will give your resume a big boost. It will surely distinguish you from applicants who are college graduates but not certified.

In our sample resume for a Medical Technologist, Chandler is certified by the ASCP. Find out the name of the certifying organization in your city, state or country. Get all the requirements needed. Pay the necessary fees. In the end, all the time, effort, and money will be worth it.


Ability to Handle Stress.


Doctors will depend on your skills to have samples taken, analyzed, and have the results sent back on time. In the medical profession, time is always of the essence. The sooner that a diagnosis can be arrived at, the better for the patient.

However, the effectiveness of the diagnosis will depend on the accuracy of the analysis. You should have the ability to speed up the process without compromising the quality of your work.


Physically Fit.

The job of a Medical Technologist can be a physically demanding one. You may have to work extended hours. This is especially true if the lab findings have not been conclusive

A Medical Technologist should be fit for the job. Your tolerance for fatigue and exhaustion should be quite high.


Meticulous Approach to the Job.

A Medical Technologist should be highly-detailed when it comes to procedure. You cannot afford to make mistakes.

It is very important to be 100% sure of your findings before finalizing it in report form and submitting it to the doctor. Remember, the doctor's analysis will depend on the accuracy of your report.
Medical Technologist Resume Objective
Review the job post carefully before writing down your Medical Technologist resume objective. This is a fairly simple process. All you have to do is include the requirements of the job in your objective statement.
Written properly, the resume objective can take your resume further along the hiring process. It is located at the top third section of the resume. You can be sure that the recruiter will see it.
This is why you should start out the resume objective with the priority requirements for the job.
In our sample resume objective for a Medical Technologist, we led off with Chandler's ASCP certification. Then, segued into his tenure of 5 years. Finally, we stated that Chandler completed a 4-year college course in Medical Technology.
If these were the top 3 requirements for the job, then we have ticked off 3 boxes from the recruiter's checklist. It should be enough to get Chandler considered for the interview.
We ended the objective statement with a brief statement on Chandler's outlook on the job:
"As an experienced Medical Technologist, I understand the pressures and demands of the job from getting the samples analyzed on time and working long hours."
This statement perfectly summarizes Chandler's outstanding personality attributes for the job.
Medical Technologist Resume Format
You have 2 options for your Medical Technologist resume format. If you have good tenure, such as a minimum of 2 years of experience, use the Chronological format. However, make sure you don't have an unemployment gap of 4 months or longer.
Recruiters prefer the Chronological format because it is easier to follow. You start out with your latest experiences then move back to your earliest relevant information. You can see this in our sample work experience for a Medical Technology resume.
Then you should arrange the sections in a way that puts the spotlight on Work Experience:
Contact Information
Objective Statement
Strengths
Work Experience
Education
Certification
Personal Information
You can also use the Functional format especially if you are certified. In this format, your decision is to highlight the qualifications which will set you apart from the rest.
Other than certifications and licenses, having a Master's degree in Medical Technology or advanced studies in Science are also worth strengths that you can highlight.
The format for the Functional will be as follows:
Contact Information
Certification
Objective Statement
Strengths
Education
Work Experience
Personal Information
Entry Level Medical Technologist Resume
If you have an entry-level Medical Technologist resume, you should use the Functional format. This will hide your lack of experience from the recruiter. Instead, it will highlight your other strengths for the job.
In some cases, graduating students may be required to undergo On-the-Job training. Find out from the hospital or clinic that is handling the OJT program if you can be hired after graduation.
You should also consider volunteering your services to non-profit organizations. Even if the job does not pay you a salary, you will be able to build up your experience.
Lastly, apply to jobs where it is expressly indicated that experience is not required or entry-level applicants are welcome.
Medical Technologist Resume Writing Tips
Handle your resume the way you handle specimens and samples – with care! Here are a few Medical Technologist resume writing tips to consider:
No Errors – In your job, mistakes are costly. The same can be said about your resume. You can't afford to be sloppy. The recruiter should have a solid basis for evaluating your resume. Spelling and grammatical errors are hard to recover from.
Communicate Clearly – In our example of work experience for a Medical Technologist, we always started out with "collecting samples and specimens". This is fine because it is the primary task of a Medical Technologist. However, try to differentiate the rest of the responsibilities in a clear and concise manner.
Keep your resume updated. If you took up other skills or just left your job, make sure these details are immediately included. This should be much easier to do with our Medical Technologist resume sample at your disposal.