Medical Scribe Resume Sample
Contact Information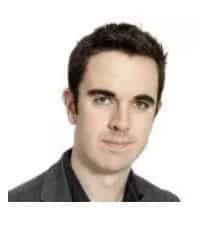 Name: Simon H. Higgins
Address: 4178 Misty Lane, Houston, TX.
Phone: (281) 784 6143
Email: [email protected]
Current Job: Medical Scribe; Ana Thompson, MD & Associates, Houston, TX
Objective Statement
Medical Scribe with 2 years of experience seeks to join your team of medical scribes at Hope Baptist Medical Center. Highly-organized and motivated, my average accuracy rating in transcription is 95 and I can transcribe 1,600 lines per day. I am proficient in Dragon Speech Recognition and EMR Bear.
Strengths/Special Skills
Fast typing skills – 60 wpm

Spanish is my second language

Experience with various areas in healthcare – Medical billing, emergency room, radiology, and laboratory testing.

Excellent communication skills
Work Experience
Medical Scribe; 2018 to Present
Ana Thompson, MD & Associates; Houston, TX
Responsibilities:
Ana Thompson, MD & Associates is a healthcare facility that employs 15 doctors. As a Medical Scribe of the company, I am assigned to work with 3 doctors.

Assist the doctor when he is interviewing and examining patients; take down notes and document all procedures.

Discuss the notes with the doctor before finalizing them in the report format.

Retrieve audio files from the doctor's CRM and transcribe them to text format by using Dragon Speech Recognition.

Clarify and verify the medical history, family and social history, and list of allergies and medications with patients.

Prepare billing statements, organize patient records and notes by using EMR Bear.

Organize the weekly calendar of the doctor.

Set appointments for the week.

Answer phone calls and take messages.

Filter the Inbox of the doctor's webmail. 
Education
College
Associate Degree
Business Management
San Jacinto Community College
Pasadena, TX
2014 to 2016
High School
Clear Lake High School
Houston, TX
2010 to 2014
Virtual Medical Scribe Resume Sample
Name: Kaden Mays
Address: Lowell, MA 01851
Phone: (731) 248-8468
Email: [email protected]
Current job: Virtual Medical Scribe at Lawnwood Regional Medical Center
Objective
I am an experienced medical scribe with a passion for providing exceptional customer service. I have a proven ability to manage multiple tasks with a high level of accuracy and attention to detail, and I am motivated to continually learn more about the medical industry.
Work Experience
Virtual Medical Scribe, 2018 – present Curahealth Heritage Valley
Duties and Responsibilities:
Provide face-to-face assistance for physicians in a hospital or clinic setting
Manage daily work, including logging and recording visits, answering phones and email
Assist with dictation of all medical notes
Assist physicians with patient scheduling
Virtual Medical Scribe, 2014 – 2018
Liberty Regional Medical Center
Duties and Responsibilities:
Provide clerical tasks for doctors and patients
Utilize a tablet to take notes during doctor visits
Assist the doctor with documentation of patient's health records
Assist in the provision of care to the patient
Assist in educating and providing guidance to patients on health care topics, medications, and self-care
Provide administrative tasks, such as data entry and scheduling appointments
Virtual Medical Scribe, 2012 – 2014
Lawnwood Regional Medical Center
Duties and Responsibilities:
Assist physicians and other providers with clinical tasks by transcribing orders, communicating clinical information to providers, and recording patient information
Respond to incoming calls from providers as a voice for the practice
Perform data entry of patient information and documents
Provide care coordination for patients including consultation with specialists and pharmacies
Schedule appointments for physicians and assists with scheduling for other providers
Coordinate patient flow with front desk team including check-in
Skills
Knowledge of medical terminology
Organized and able to work in a team environment
Strong verbal and written communication skills
Proficient typing skills
Minimum of one year of customer service experience
Ability to work flexible hours, including evenings and weekends
Medical Scribe Trainee Resume Sample
Name: Leon Wade
Address: Elkhart, IN 46514
Phone: (743) 653-5818
Email: [email protected]
Current job: Medical Scribe Trainee at Leesburg Regional Medical Center
Objective
I have a strong desire to work in the medical industry, and would like to work as a medical scribe trainee. I am a detail-oriented communicator with excellent interpersonal skills. I am a fast learner, who is highly motivated and enthusiastic to learn the ropes of the medical field. I would be an asset to your team and contribute my best efforts to fulfill all obligations.
Work Experience
Medical Scribe Trainee, 2018 – present Danville State Hospital
Duties and Responsibilities:
Assist the physician in performing various duties and tasks
Maintain a clean, safe and controlled environment for the physician
Work with other team members to facilitate continuity of care for the patient
Assist with other administrative and clerical tasks
Maintain confidentiality of patient information
Skills
Good organizational skills
Strong communication skills
Self-starter with a desire to learn new things
Creative problem solving skills
Quick learner
Multi-tasker
Flexible working well under pressure
Team player
Emergency Room Medical Scribe Resume Sample
Name: Adriel Moon
Address: Harvey, IL 60426
Phone: (804) 555-4640
Email: [email protected]
Current job: Emergency Room Medical Scribe at Northeast Florida State Hospital
Objective
I am a knowledgeable, dedicated, and hardworking individual with an extensive background in medical care and clinical research. As a scribe, I have been able to help doctors in a variety of ways: from assisting with patient care to providing literature to document medical histories. My goal is to grow as a Medical Scribe and provide excellent patient care. I would be an excellent candidate for the Emergency Room Medical Scribe job position because of my strong communication skills and my attention to detail.
I am a quick learner with the ability to work well under pressure. I have excellent skills in organization, time management, and problem solving. I have a strong work ethic, am an enthusiastic worker, and have a positive attitude.
Work Experience
Emergency Room Medical Scribe, 2018 – present Delaware County Memorial Hospital
Duties and Responsibilities:
Provide on-the-spot coverage in the event of staff absences
Keep track of all physician rounds, scans, and vital signs
Record accurate information in patient records
Assist physicians during exams and procedures
Follow up with patients after discharge to ensure that they have been seen by their primary care physician and are on the proper medications
Assist with obtaining medical history and information from patients
Document any changes in vital signs, symptoms
Emergency Room Medical Scribe, 2014 – 2018
Optim Medical Center – Tattnall
Duties and Responsibilities:
Handle medical charts, including copying, scanning and faxing
Monitor patient treatment and relays information to physician
Collect data for patients and use medical terminology correctly
Facilitate communication between medical staff and patients
Research diseases and treatments
Document care plan and patient records
Complete administrative tasks such as scheduling appointments, answering telephones, and placing orders for laboratory tests
Collect data for patients, including demographics, health history, symptoms, diagnosis, treatment plan
Emergency Room Medical Scribe, 2012 – 2014
Northeast Florida State Hospital
Duties and Responsibilities:
Greet and welcome patients and their families
Check in patients to the emergency room
Take vital signs
Prepare patients for exams
Assist physicians with exams, procedures, and treatments
Assist with signing out patients
Conduct phone interviews with patients who are not present in the hospital
Skills
Strong communication skills
Ability to work in a team environment
Sound judgment skills
Strong organizational skills
Knowledge of hospital systems and policies
Ability to work well under pressure
Strong attention to detail
Excellent customer service skills
Medical terminology proficiency
How To Write A Good Medical Scribe Resume
A good Medical Scribe resume is indicative of the quality of your work. Don't just submit a generic application. Write one that catches the interest of the hospital. Here are 4 valuable tips on how to write a Medical Scribe resume to land you the job.
Are You Certified? Highlight It On Your Resume!
The position is not regulated in the healthcare industry. You don't have to be certified to become a Medical Scribe. However, certifications are available. Signing up for these courses and finishing them will give you a big advantage over applicants who are not certified.
Where can you highlight your certifications? 
First, you should disclose it as early as the first sentence of your objective statement. Second, state your certifications again in either the "Strengths/Special Skills" section or create another section with the heading "Certifications".
Showcase Your Special Skills
Many job seekers applying for the position of Medical Scribe are fresh off high school. It's possible, they are armed only with a high school diploma. 
Review your skill sets. If you have special skills that will give you an advantage, showcase them in your resume.
What special skills are relevant to the job?
Transcription

Bilingual or being proficient in a second language

Fast typing skills

Previous experience as an administrative assistant or virtual assistant

Good computer skills

Knowledge of relevant software programs 
Keep Your Resume Organized And Flawless
A big part of the Medical Scribe's job is to organize all the notes, reports, and documents that he collects from the physician and the patient. Any time the doctor requests a document or report, the Medical Scribe should provide it right away.
Your resume will tell the recruiter if you're organized. If reading your information gives the recruiter a migraine, then you'll have to do a better job. 
How do you keep your resume organized?
Use bullet points to summarize your key details

Observe proper spacing

Use font styles that are easy to read such as Arial, Calibri or Helvetica

Keep your sentences short

Keep your paragraphs short

Use different font sizes for your headings

Use boldface for your headings
Lastly, keep your resume flawless by checking for errors in spelling and grammar. 
Create An Interesting Objective Statement
"Why do you want to become a Medical Scribe?"
The job is important no doubt, but it does not pay well. Although it's easy to speculate why someone would want to get a job, a recruiter would always welcome a "back story" to the application.
For example, you can tell the recruiter that you couldn't afford college and always wanted to work in healthcare. 
The most important thing to remember is to be truthful. If your back story contributed to getting you the interview, the Hiring Manager will know if you were being truthful or not. 
Medical Scribe Skills List
A doctor won't hire just any person off the street to become his Medical Scribe. Even if the job isn't regulated, doctors only want to work with a Medical Scribe he can trust his career on. Your resume should feature the following Medical Scribe skills list.
Accurate Transcription
You'll be transcribing the interactions between the doctor and the patients, nurses' notes, and medical records to name a few. 
Transcriptions have to be accurate because they are very important in healthcare. These documents are used as references for treatment protocols, medications, and assessing the condition of the patient. 
Thus, in addition to being accurate, you must also be detail-oriented.
Knowledge of Medical Processes
The Medical Scribe accompanies the doctor wherever he goes. The doctor might be in the Emergency Room, Radiology or the Medical Lab. 
You should have a keen idea of the medical processes that are observed in these departments to help you identify the important documents and how to organize them.
Knowledge of Medical Terminologies
You don't have to be a medical student but having a basic knowledge of common medical terminologies will help you understand the notes you are taking down and how to transcribe them more accurately.
Proficient with Computers
Are you fast in typing? Great! But you can get more work done if you are proficient with computers.
To get your work done faster and in a more organized manner, you will be using computers, various programs, and other forms of technology. There is a learning curve to respect when using technology for the first time. 
If you're already proficient in handling computers, you'll be able to flatten the curve much faster and get more work done.
Excellent Communication Skills
In healthcare, accuracy is everything. Mistakes, misunderstandings, even small errors can have big, life-threatening consequences. To be excellent in communication means becoming a good listener and an articulate speaker. 
If you're not sure of some details in the conversations between a doctor and the patient, don't hesitate to clarify. 
Top-Level Organization Skills
Doctors have to tread on thin ice when it comes to documenting medical procedures. The healthcare and medical industries are heavily regulated. This is the most important reason why medical scribes are hired.
From the requirements of EHR to HIPAA, there is a ton of documentation to be transcribed, processed, and filed. Top-level organizational skills are a must to make sure the doctor is compliant with the regulations.
Bilingual; Proficient in a Second Language
It's not a must to have a second language but it will certainly be a big plus on your resume if you can communicate with other nationalities. 
If you're a native speaker – say of Spanish – you will be a huge asset for physicians who handle the Hispanic community. If you're not a native speaker, at the very least, your level of proficiency in the language should be good enough to carry a fluent conversation.
Ability to Work Under Pressure
Sometimes you will be asked to get details from the patient if the doctor is not available. For a Medical Scribe, this can be a high-pressure situation because he is not trained in healthcare. 
You have to venture out of your comfort zone while remaining calm and in control of the situation. The doctor trusts that you can do the job. If he believes in you then you should believe in yourself. 
Medical Scribe Duties And Responsibilities For The Work Experience Section
Without the Medical Scribe, a doctor would be tied down by his ancillary duties. That means less time for patient care. The Medical Scribe is a high-value asset that allows the doctor to focus on saving lives and improving healthcare instead of worrying about compliances.
A doctor will choose the medical scribe based on the skills he brings to the table and whether the candidate has the experience to handle the multitude of processes that outline the doctor's practice.
Thus, it is important to write the duties and responsibilities in the Medical Scribe work experience section in a way that resonates with the doctor.  
Write It Like "A Day in the Life
Doctors are always on-the-go. There are patients to check up on, medical reports to read, other physicians to consult with, and procedures to perform. Thus, a Medical Scribe's day is packed with things to do the second he comes in for work. 
To convince the hospital that you are ready to hit the ground running, write your work experience section like "A Day in the Life of a Medical Scribe". 
Arrange your duties and responsibilities in chronological order:
Review the previous day's reports and go through the current task list as provided by the doctor. 

Accompany the doctor during the interview and examination of the patient.

Document and take down notes while the doctor interviews the patient about medical history, symptoms, family and social history, and list of medications and allergies.

Document and take down notes as the doctor performs a medical examination on the patient.

Present and discuss the notes and documentation of events with the doctor after the examination of the patient has concluded.
Cover the Key Areas of Responsibility
Medical scribes perform a myriad of duties and responsibilities for doctors. Make sure you touch on them in your Medical Scribe work experience section.
What duties and responsibilities are these?
Transcribe notes

Document procedures

Organize schedule

Set appointments

Retrieve medical reports and test results

Interview patients

Manage doctor's communication

Collect, organize, and catalog data 

Attend training, orientation, and seminars as required by the physician
Mention the Tools of the Trade
In the work experience section of your Medical Scribe resume, mention the tools you used in your current or previous employment. 
Medical scribes work with technology all the time. They use various software programs to manage transcription work, accounting/billing, and patient records. 
Here is a shortlist of software programs commonly used by Medical Scribes:
WebChartMD

Dragon Speech Recognition

Phrase Expander

Intelligent Medical Software

EMR-Bear
Entry-Level Medical Scribe Resume
Are you applying as a Medical Scribe for the first time? Not to worry! You can still get the job even if you have an entry-level Medical Scribe resume.
1. Review the Job Ad – The job ad lists the skills needed for the position of Medical Scribe? Take note of the skills required for the job. Do you have them? Highlight the skills that you possess in your entry-level resume.
2. Describe Similar Work Experience – Did you work for the school paper? In your previous job, did you provide administrative support? Do you have transcription experience? These experiences are all relevant to the job of a Medical Scribe. Include them in your work experience.
3. Shine the Spotlight on Unique Abilities – If you're bilingual,  doctors would want to sign you up even if you don't have enough work experience. The same can be said for those who are good at typing or highly-proficient in operating computer programs. 
Remember, it is not uncommon for entry-level applicants to go for this job. You are in good company! Doctors are well-aware of this and will choose the one with the best qualifications. 
Thus, this is a wonderful opportunity to earn a living if you're a high school graduate, an undergraduate or someone who's trying to start a career in healthcare.
First, take the time to review our Medical Scribe resume sample then, go over the tips we've shared in the sections that follow.