Medical Biller Resume Sample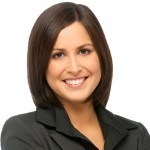 Dorothy G. Doleman
Address: 5467 Rustica Street, Boise, ID.
Phone: (208) 774 9874
Email: [email protected]
Current Job: Medical Biller; Conway Medical Center; Boise, ID.
Objective Statement
Medical Biller with 2 years of work experience seeks to join your team of billers and coders at Hathaway Medical Professionals. I also have one year of experience working in the insurance industry as a Claims Adjuster. This experience has helped me become an effective and productive Medical Biller.
Strengths/Special Skills
Associate Degree in Business Administration
Knowledgeable of Computers Programs – MS Office, Athena One, and Kareo Billing.
Strong background in insurance.
Excellent attention to detail.
Effective in communicating with various third-parties.
Work Experience
Medical Biller; 2018 to Present
Conway Medical Center; Boise, ID
Responsibilities:
Secure referrals and pre-authorizations as required for patient procedures.
Verify eligibility and benefits of claimants for treatments, hospitalization, and procedures.
Review patient bills for accuracy.
Ensure that all information provided by the patient is complete.
Follow up on claims that have remained unpaid within the billing cycle.
Resolve billing discrepancies with the insurance companies over the phone.
Update all patient information using Athena One medical billing software.
Develop payment plans.
Claims Adjuster; 2017 to 2018
Beltway Insurance; Boise, ID
Responsibilities
Review claim exposure and find ways to settle disputes among parties.
Investigate all claim issues according to prescribed policies.
Research and collect pertinent data for claim processes.
Orient customers about claim-handling issues.
Develop estimates on claim settlements.
Create file inventory for the purpose of liquidating all unpaid claims within the billing time period.
Education
Associate Degree
Business Administration
Carrington College
Boise, ID
2010 to 2014
High School
Boise High School
Boise, ID
2006 to 2010
Facility Medical Biller Resume Sample
Name: Braylon Faulkner
Address: Easton, PA 18042
Phone: (992) 240-9581
Email: [email protected]
Current job: Facility Medical Biller at Arnold Palmer Hospital for Children
Objective
My goal is to use my knowledge of medical billing procedures to establish a successful career in the medical field. My skills in data entry and billing have helped me develop a strong understanding of the nuances of this career field. I am confident that my skills and qualifications will be an asset to any organization that is looking for a dedicated, hardworking individual.
Work Experience
Facility Medical Biller, 2018 – present
Chestnut Hill Hospital
Duties and Responsibilities:
Conduct audits on a monthly basis and review billing discrepancies
Maintain a current knowledge of the billing codes, regulations and state licensure requirements
Review and analyze patient account information to ensure accurate billing
Memorize , research and always up-to-date on all insurance company requirements
Conduct research on state laws and regulations
Review rates and coverage by insurance carriers
Facility Medical Biller, 2014 – 2018
St. Mary's Good Samaritan Hospital
Duties and Responsibilities:
Perform and document medical billings
Schedule appointments
Prepare billing records
Prepare and submit account receivables to payers and providers
Prepare and update patient balances in the system
Ensure accurate and timely documentation of medical procedures
Record patient charges and payments
Maintain accurate billing records
Check and reconcile accounts receivables
Manage accounts receivables aging reports
Provide customer support to patients, providers, payers, and other business partners
Facility Medical Biller, 2012 – 2014
Arnold Palmer Hospital for Children
Duties and Responsibilities:
Facilitate and ensure the reimbursement of medical expenses incurred by covered individuals
Process and review insurance claims for accuracy and payment for health care services
Audit and provide error resolution for billing and coding errors
Handle customer service issues in a prompt, professional manner
Maintain the integrity of the medical biller's work to ensure that all information is accurate
Skills
Strong Background in Medical Billing
Positive and Friendly Communication Skills
Ability to work under pressure
Ability to manage multiple tasks simultaneously and meet deadlines
Excellent organizational skills
Ability to work in a team environment
Knowledge of medical terminology
Experience working with EHR systems
Front Office Medical Biller Resume Sample
Name: Odin Archer
Address: Goodlettsville, TN 37072
Phone: (889) 369-3860
Email: [email protected]
Current job: Front Office Medical Biller at Gulf Coast Regional Medical Center
Objective
I am a hard-working individual with a strong background in medical billing and coding. I have an extensive knowledge of the healthcare industry and I am confident in my abilities to make a positive contribution to your team.
I am well-organized, detail-oriented and have excellent communication skills. I have a proven track record of high levels of accuracy, productivity and reliability. I have the ability to work well independently or as part of a team, while meeting deadlines and milestones.
Work Experience
Front Office Medical Biller, 2018 – present
Children's Home of Pittsburgh
Duties and Responsibilities:
Review, analyse, and research billing and claim data for accuracy
Determine appropriate course of action for billing discrepancies
Check and reconcile data for accuracy
Enter or update client information in billing system
Resolve billing issues with clients
Prepare client statements and payments
Research and implement new industry best practices and procedures
Maintain client records in database
Front Office Medical Biller, 2014 – 2018
Select Specialty Hospital Savannah
Duties and Responsibilities:
Reconcile, verify, edit and post medical and health insurance claims, payments, and adjustments.
Research and resolve insurance claim problems.
Establish and maintain an accurate inventory of all medical equipment for billing purposes.
Receive, sort and process all incoming mail, packages and shipments from patients or suppliers.
Front Office Medical Biller, 2012 – 2014
Gulf Coast Regional Medical Center
Duties and Responsibilities:
Identify discrepancies on insurance forms and identify eligibility for discounts
Work with insurance companies to execute reimbursement agreements
Communicate billing information to providers and customers
Create invoices
Manage customer service and customer accounts
Skills
Strong knowledge of medical terminology
Ability to handle a heavy workload in a fast paced environment
Knowledge of medical insurance reimbursement and coding
Ability to work well with others and maintain a professional demeanour
Strong time management skills
Medical Biller Specialist Resume Sample
Name: Albert Adams
Address: Canfield, OH 44406
Phone: (730) 893-7443
Email: [email protected]
Current job: Medical Biller Specialist at Healthmark Regional Medical Center
Objective
I have extensive experience as a medical biller and I am seeking a position where I can utilize my knowledge to help others. My skills include billing, insurance claim processing, and customer service.
My goal is to be able to work with an organization that can provide me with the opportunity to continue my success in a new and exciting area.
Work Experience
Medical Biller Specialist, 2018 – present
Children's Hospital of Philadelphia
Duties and Responsibilities:
Review and process insurance claims for payment
Work with patients insurance carriers to resolve billing discrepancies
Reconcile claims and determine the proper payment amount
Research medical procedures to ensure accurate coding
Use a variety of computer software including Microsoft Office products, Epic Systems, and electronic medical records
Assist with annual audit process
Maintain billing records for accuracy and completeness
Medical Biller Specialist, 2014 – 2018
Archbold – Brooks County Hospital
Duties and Responsibilities:
Track outstanding receivables and payables
Process billing and collection data
Develop and maintain billing and accounting system
Monitor and reconcile accounts receivable, including bad debt
Prepare statements and account reconciliations
Generate invoices, billing statements, and other reports
Create letters, notices, and other written correspondence for customer inquiries
Ensure compliance with all laws, regulations, and policies governing operations
Medical Biller Specialist, 2012 – 2014
Healthmark Regional Medical Center
Duties and Responsibilities:
Determine eligibility for coverage, and promote enrolment into the organization's health plans
Assist with the development of accurate cost estimates for insurance providers
Create and maintain billing files
Review claims for accuracy and ensure timely submission to carriers
Maintain records of all insurance coverage and premiums
Collect payment from patients and process payments from insurance carriers
Coordinate collection of patient satisfaction information, such as complaints, inquiries, and compliments
Skills
Successfully completed Medical Billing and Coding course at a accredited college
Experience with ICD-10, CPT, and HCPCS coding
Expert knowledge in billing practices, medical terms, and current standards
Proficient in data entry and data manipulation
Expert knowledge of medical terminology
Proficient in PC Applications such as Microsoft Word, Excel, PowerPoint, and Outlook
Exceptional attention to detail
Medical Recorder Coder Resume Sample
Name: Mohamed Brown
Address: Wilkes Barre, PA 18702
Phone: (720) 223-4625
Email: [email protected]
Current job: Medical Recorder Coder at Nemours Children's Clinic Hospital
Objective
Since graduating with a degree in Medical Coding and Medical Transcription, I have been a successful Medical Recorder Coder. I am a hard worker and will give my best to every job. I am skilled in medical coding, transcription, and medical language arts. My experience in the medical field will be an asset to any company.
Work Experience
Medical Recorder Coder, 2018 – present
Children's Institute of Pittsburgh
Duties and Responsibilities:
Collect detailed information from patient records, progress notes, and diagnostic reports
Use this information to assign ICD-9-CM or ICD-10-CM codes
Use this information to create a diagnosis code, procedure code, and external cause codes
Calculate the diagnosis and procedure charge
Enter the data into the appropriate fields on the patient records
Review the coding and ensure accuracy
Medical Recorder Coder, 2014 – 2018
Archbold – Grady General Hospital
Duties and Responsibilities:
Take accurate medical records, both written and audio-visual, to be transcribed.
Determine the correct classification of these medical records, using medical terminology and coding systems.
Create and maintain an audit trail of all records.
Perform routine data entry tasks, such as checking data, amending errors and completing information gaps.
Monitor the accuracy of data entry by comparing the printed output with the original record.
Medical Recorder Coder, 2012 – 2014
Nemours Children's Clinic Hospital
Duties and Responsibilities:
Maintain the medical records of patients in compliance with all federal, state, and local regulations
Record physician dictation and transcribe or enter physician's orders for procedures and consultations
Review charts for accuracy and completeness and update charts as necessary
Inform physicians of changes in patient's condition
Skills
Knowledge of medical terminology
Understanding of HIPAA privacy standards and implications
Skilled at data entry and data processing
Detail oriented and organized
Excellent time management skills
Excellent computer skills
How To Write A Good Medical Biller Resume
The resume is used to evaluate your qualifications to see if the company should invite you for an interview. So how do you convince the recruiter to extend an invitation? You need to submit a good Medical Biller resume and here are easy and simple tips on how to do it.
Use the Reverse-Chronological Format
The reverse-chronological format places the work experience section at the center of your resume. If the previous sections – Contact Information, Objective Statement, and Strengths – have done their parts correctly, the work experience section becomes key to getting the job invite.
When you use the reverse-chronological format, you start off the work experience section with your current employment or if you're not employed, your last or most recent job.
This allows the recruiter to assess your level of experience and expertise at the time when the company is looking for a Medical Biller.
If you fit the bill, you might get the invite for an interview!
The structure of the reverse-chronological format is as follows:
Contact Information
Objective Statement
Strengths
Work Experience
Education
Certifications/Licenses
No Spelling and Grammatical Errors
As a Medical Biller, you have to be detail-oriented. If a claim gets declined by the insurer, you have to figure out why and how to fix the situation. The job entails a large amount of responsibility because medicines and hospitalization can be expensive.
If the recruiter sees spelling and grammatical errors on your resume, that won't convince him that you're detail-oriented and tightly-focused.
On the contrary, the recruiter may view you as irresponsible and as a candidate who doesn't take the position seriously.
It's good practice to constantly review your resume before sending it out. Run it through a spelling and grammar-checking software to be sure the resume does not have glaring mistakes.
Keep Your Resume Organized
Organization or the ability to keep things in order is another important soft skill for a Medical Biller. If your resume gives the recruiter a migraine, you won't be considered for the job interview.
How do you organize your resume?
Present the key information in bullet point format.
Use headers to differentiate each section of the resume.
Write using professional font styles such as Arial, Cambria, and Calibri.
Choose a good-sized font that makes your content easy to read.
Keep your sentences short.
Use a Justified or Left-Align format.
Choose the Right Verbs
Leadoff your job descriptions with verbs that are closely associated with the job of a Medical Biller to drive home the point that you know the position very well.
What are the best verbs for a Medical Biller?
Review
Analyze
Coordinate
Inform
Contact
Communicate
Evaluate
Assess
Rectify
Collect
Summarize
Perform
Submit
Conduct
Recommend
Medical Biller Skills List
You don't have to be a Science major or come from a medical background to become a credible Medical Biller. However, there are abilities and qualifications that recruiters will be looking for in your Medical Biller skills list.
Good Understanding of Accounting

It will be a big plus on your resume if you have an Accounting degree, but it's not necessary. Having a solid knowledge of basic accounting will help you understand billing statements better and how to reconcile them.

Fundamental Understanding of Insurance

Likewise, it would be great if you understood how insurance works. It would make it easier for you to read contracts and the different conditions covering each claimant.

Medical Terminologies

You will come across many medical terminologies when you're reviewing claims. It will make your job move faster and smoother if you understand what these terminologies mean. There are specialized courses for Medical Billing that you may consider signing up for to get you better prepared for the job.

Knowledge of Computers

You will be working with medical billing software. Some hospitals use popular medical billing software such as Advance EHR, DrChrono EHR, and Athena One. It's possible that your employer will have proprietary software. Knowledge of these types of software will minimize the risks of making mistakes.

Attention to Detail

A typical day would have you perusing through medical bills and identifying discrepancies. Having keen attention to detail will go a long way toward becoming a good Medical Biller.

Excellent Communication

A big part of your day will also have you on the phone clarifying items with the patients and resolving discrepancies with the insurance companies. You have to be both a good listener and an articulate speaker to get things done properly without mistakes.
Medical Biller Duties And Responsibilities For The Work Experience Section
The work experience section summarizes the duties and responsibilities that you managed as a Medical Biller. If your work experience covers employment in hospitals, then, your duties and responsibilities will hardly differ.
Still, resist taking the easy way by using the same job descriptions from one employer to another. Recruiters don't appreciate reviewing a work experience section that reads copied and pasted.
The important thing is to cover all of the Medical Biller's key areas of responsibilities.
Then, find differences in the way the tasks were managed. Differences could be in terms of procedure, type of software used, or if additional tasks were assigned to you that were not consistent with the job description of a Medical Biller.
Take the time to review the job descriptions we created for the sample resume for a Medical Biller.
We've written another work experience section below that covers the different duties and responsibilities managed by a Medical Biller.
Receive claims that were processed by the Medical Coder.
Review the claims and look for discrepancies.
Request for insurance referrals and pre-authorizations that are needed for patient procedures.
Examine and scrutinize payments made for accuracy.
Schedule phone meetings with insurance companies to discuss discrepancies in claims.
Identify delinquent accounts
Coordinate with insurance companies in an attempt to resolve discrepancies on claims.
Attend to phone-in inquiries from patients and insurance companies regarding insurance claims.
Entry-Level Medical Biller Resume
Every day there are hundreds of job seekers who want to start a career as a Medical Biller. For those who don't mind working behind a computer and talking to different people on the phone on a daily basis, becoming a Medical Biller sounds like a cool job.
If you're one of them, stay ahead of the pack by beefing up your entry-level Medical Biller resume with these simple tips.
Choose the Right Resume Format
If you don't have any type of work experience, choose the functional format. If you are changing careers, choose the combination format. The structure of these formats is the same:
Contact Information
Objective Statement
Strengths
Certifications/Licenses
Seminars Attended (Optional)
Education
Work Experience
The difference is that in the combination, your work experience is presented in reverse-chronological order. With the functional, you might have to input volunteer experience or On-The-Job training.
The important thing to remember is relevancy. Any information that you intend to pass off as work experience must be relevant to the job of a Medical Biller.
Write a Good Objective Statement
Share your story with the recruiter. Tell him why of all careers, you chose to be a Medical Biller.
Is it because your Dad was a Medical Biller? Do you plan to use this to launch a career in healthcare? Have you always been fascinated with how electronic medical records work?
Whatever your reason is for becoming a Medical Biller, just be honest with the recruiter.
The Resume Should Best Represent You
By this we mean, the resume should give the recruiter an idea of how you approach the job:
Your resume should be well-organized.
Contact information must have complete details.
The resume is free of spelling and grammatical errors.
The resume is easy to read and understand.
A recruiter can tell a lot about the applicant just by reading his resume. Let yours represent who you are as a person. The recruiter may just give you the opportunity.
We are sorry that this post was not useful for you!
Let us improve this post!
Tell us how we can improve this post?