Direct Support Professional Resume Sample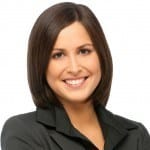 Maria A. San Juan
Address:              2742 Windrose Drive, Orlando, FL
Phone:                  (407) 447 9784
Email:                    [email protected]
Current job:        Direct Support Professional; Special People Center, Orlando, FL
---
Objective
Direct Support Professional with 2 years experience seeks the opportunity to work as a DSP/ Care provider at WeCare Patient Services. I am certified by Williams-Sandberg Technical Training Institute which is accredited by the NASDP. Likewise, I am certified in First Aid. My work experience includes providing care for persons with disabilities and the elderly.
---
Skills
High School graduate
Certified DSP via the Williams-Sandberg Technical Training Institute
Certified in First Aid
2 years experience as DSP
Experienced working with young people and the elderly
Patient
Dedicated
Great disposition
Excellent motivator
Great communication skills
---
Experience
Direct Support Professional, 2018 to Present
Special People Center; Orlando, FL.
Duties and Responsibilities
Special People Center is a facility that attends to the needs of those with Intellectual and Developmental Disabilities. Patients come in all age levels and were recommended for special care by their doctors.
Fosters an encouraging environment whereby my patients are motivated to pursue their hobbies, interests, and talents.
Endeavours toward building a strong, supportive, and enduring friendship as a means of nurturing the patient's inherent skills.
Attends to the day-to-day needs of the patient; activities include eating, washing, and changing clothes.
Provides assistance to patients who have to undergo their scheduled sessions for exercise, consultation, and treatments.
Creates goals per individual patient; constantly monitors and tracks their progress.
Direct Support Professional; June 2017 to December 2017
Best Care Patient Services; Orlando, FL
Duties and Responsibilities
Best Care Patient Services attends to the needs of people who have been incapacitated due to injury, age, illness, and acquired debilitating conditions.
Assisted healthcare personnel in administering physical therapy particularly patients undergoing rehabilitation and the elderly.
Administered medication to patients as instructed by the attending physician and the nurse on duty.
Assisted patients in their daily functions such as bathing, eating, personal hygiene, exercise, and moving them around in bed.
Provided consultation to patients; worked to improve their communication and social interaction skills.
Kept patients company; provided companionship to the elderly who do not see their family on a regular basis.
Direct Support Professional; January 2017 to May 2017
Care On The Go Mobile Healthcare Services; Orlando, FL
Duties and Responsibilities
Care On The Go is a company that provides mobile healthcare services to their clients who are mostly the elderly. As a DSP, my daily routine consisted of visiting the company's patients at their homes and providing care or assistance as needed.
Worked closely and assisted the Caregiver or Nurse in administering medication to the patient.
Assisted the Caregiver during physical therapy sessions with the patient.
Provided care and assistance to the patient so they can perform basic tasks and functions.
Drove the patient to specific places that were identified in the weekly schedule. Destinations included doctor's office, grocery, rehabilitation centers, and family get-togethers.
Prepared reports attesting to the progress and general condition of the patient.
---
Education
High School
Haggerty High School
Orlando, FL
2015 to 2016
---
Certifications
Williams-Sandberg Technical Training Center – Direct Support Professional; 2015.
Williams-Sandberg Technical Training Center – First Aid; 2015
Direct Support Professional Skills List
This is a job where you work with people who need patience and understanding. Employers want to hire those with the right personality traits. Your Direct Support Professional skills list should show how you approached the job.
EducationMany employers will require at least a high school diploma. However, some may not even require that at all. As long as you are 18 years old, you can find work as a DSP. The employer will provide all the training you need.
CertificationAnother option is to take up courses related to DSP work. In our sample resume for DSP, Carlos signed up for training at a technical institute. The training agency should be accredited by a healthcare regulating agency. In the United States, it is the NASDP. This stands for the National Alliance for Direct Support Professionals.
First-AidIn your line of work, patients can get injured. A DSP sometimes works with the elderly. Many of them have diminished motor skills and can fall easily. You will work with patients with mental issues. They might handle things that can cut them. First Aid is a must. You should be able to attend to injuries as they happen.
Physical FitnessThere are times when you have to assist your patient. You will have to move them around on their bed. You will help them walk. There are situations where you will have to carry them. As a DSP, you must be sure of your fitness level.
PatienceYou will work with people who have unpredictable behaviour. They can go from docile to angry without warning. Anything can set them off. You might get attacked by a pair of scissors. A patient may throw his/her food at you. Someone may shout at you for giving him/her medicine. In some case, the patient will not do anything at all. All throughout these types of situations, you must be patient and understanding.
Great Interpersonal SkillsFor many, all they want is a friend. Someone who wants to spend time with them. They are just lonely. Some patients feel society has given up on them. As a DSP, you should do your best to keep them motivated. Help them realize they are people of value. Be someone who can become a genuine friend. The best medicine can just be a sincere conversation.
Direct Support Professional Resume Objective
The best resume objective for this position is a short one. However, it should have all the information the employer needs.
Always review the job post before writing the objective statement. Make sure you have the skills the job needs. The employer can be very specific about this.
In our sample, we started out with Carlos' experience. The employer wanted a DSP with a minimum of 2-years experience. We also mentioned that Carlos has received the right training. This is favourable for the employer because the company will spend less time on training.
Include your other strong points. We added Carlos' certification in First Aid. Lastly, give the employer an idea of the kind of experience you've had as a DSP. This will get his attention especially if your experience is in line with their work.
Direct Support Professional Resume Format
Employers prefer candidates with some background on DSP work. If you have a good experience, use the chronological resume format.
Start out with your most recent work experience. Include the name of the employer and the inclusive date of employment. Identify at least 5 key tasks that were assigned to you. Work your way back to at your earliest experience that is relevant to DSP work.
Arrange the sections this way:
Contact Information
Objective Statement
Skills
Work Experience
Education
Certification
Personal Information
Entry Level Direct Support Professional Resume
You can find plenty of entry level positions that don't require experience. They will provide all the training that you need. It is important that you are at least 18 years old.
Here are a few tips on how you can get your resume noticed right away:
Write the objective in your own voice. Share a story. Tell the employer why you want to become a DSP. However, keep it short!
Show some proof that you can handle the demands of the job. In your work experience, cite instances where patience and understanding were exhibited. For example, when you helped the elderly with their daily activities.
Were you a volunteer for healthcare services? Make sure to mention that.
How to write a good Direct Support Professional Resume
Do you have what it takes to be a DSP? This can be a very demanding job.
Avoid Errors – How can you prove that "You care", if you don't even care about your own resume? Spelling and grammatical errors show a sloppy worker. Clean up your application before sending it out.
Keep it Short – Recruiters don't spend much time reviewing applicants. They may have to review a hundred more. Do them a favour by keeping it short. Stay on one page.
Let your personality shine and don't be generic. Be original and create a unique resume for every potential employer.