Medical Administrative Assistant Resume Sample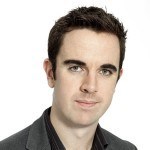 Sunshine G. Fox
Address: 4671 Denwood Drive, Indianapolis, IN.
Phone: (765) 749 8249
Email: [email protected]
Current Job: Medical Administrative Assistant; Levy Dental Clinic, Indianapolis, IN.
Objective Statement
I have 2 years of experience as a Medical Administrative Assistant in a dental clinic. During the time, I learned medical transcription and have done nurses notes. I hope to be considered for the position of Medical Administrative Assistant for Hope Medical Center and contribute my skills in organization, planning, and office management.
Strengths/Special Skills
Associate Degree in Business Administration.
Certified; Office Administration.
Certified; Medical Transcriber.
Knowledge of computers; MS Office, NextGen Enterprise MT software, and HubSpot.
Excellent communication skills.
Very organized at work.
Professional approach; punctual and diligent.
Work Experience
Medical Administrative Assistant; 2018 to Present
Levy Dental Clinic; Indianapolis, IN.
Responsibilities:
Attend to all incoming calls from patients, suppliers, insurance companies, and customer inquiries.
Organize the patient appointment schedule for the dentists.
Arrange the weekly calendar to fit in meetings with the dentists without interfering with patients' appointments.
Inspect the inventory of medical and office supplies; prepare the requisition forms for submission to the Purchasing Manager.
Clear out the Inbox of the clinic email address; respond to important messages within a reasonable time frame of 24 to 48 hours.
Transcribe audio files and nurses' notes to clear text files; upload the files in the clinic's portal.
Schedule the transportation of all patient samples to the designated laboratory.
Review all insurance claims; make sure all required documents are in order.
Process all approved insurance claims for payment.
Customer Support Service Agent; 2017 to 2018
Piedmont Healthcare; Indianapolis, IN.
Responsibilities
Attend to all inbound communication from patients.
Manage customer support service via phone, chat support, and email.
Prepare trouble-tickets for submission to the appropriate department.
Update the CRM to reflect new changes in patient records.
Prepare all required reports about patient status.
Education
College
Associate Degree
Business Administration
Ivy Tech Community College
Indianapolis, IN
2015 to 2017
High School
Shortridge High School
Indianapolis, IN
2011 to 2015
How To Write A Good Medical Administrative Assistant Resume
A clinic or a medical office can be very busy. The office wants a Medical Administrative Assistant who can manage a wide variety of duties and responsibilities to keep the business running smoothly while the doctors go about their patients.
To come up with a good Medical Administrative Assistant resume, you must be able to summarize everything that you can do in one page – and convince the recruiter you are the breath of fresh air the doctors need.
Here are 4 tips on how to write a Medical Administrative Assistant that's good enough to get the recruiter interested in you.
Well-Experienced? Choose the Reverse-Chronological Format
The reverse-chronological format is the best format you can use for your resume – if you have a good level of work experience. We're talking at least 2 years of uninterrupted work experience. If you have an unemployment gap, it shouldn't exceed 4 months.
The structure of the reverse-chronological format will arrange the resume sections as follows:
Contact Information
Objective Statement
Strengths
Work Experience
Education
Certifications
Recruiters prefer the reverse-chronological because it's easier to assess the qualifications of the applicant. You lead-off with your current or latest work experience then move back to your earliest employment.
The recruiter can immediately assess where you are right now in terms of skills, abilities, and experience.
Highlight Your Certifications
We will discuss the importance of certifications in the "Medical Administrative Assistant Skills List".
Suffice to say, having certifications in relevant skills will give you an advantage over the applicants with no certifications. Doctors prefer candidates who have acquired higher learning because it reduces the risk of the Medical Administrative Assistant making costly mistakes.
Create a Compelling Objective Statement
Speaking of certifications – the Objective Statement is one of the best sections to mention your acquired skills.
The Objective Statement is located near the top of the resume and will surely be seen by the recruiter. In a way, the Objective Statement is the sales pitch of your resume. This is where you tell the recruiter why you are the best candidate for the position.
Here are 4 tips on how to write a compelling Objective Statement:
Start the objective statement with your strongest selling point. This is usually the one that the potential employer wants in a Medical Administrative Assistant. Thus, use the job ad as a reference.
Don't forget to state your objective – why are you applying for this position?
Include at least 3 soft skills.
Keep it short – no more than 4 sentences.
You can review the Objective Statement that we made for the sample resume for a Medical Administrative Assistant. But to show you just how easy it is to write a good Objective Statement, here's another one:
NHA-certified Medical Administrative Assistant with 2 years of work experience is desirous of acquiring the open position at Gladwell Medical Technologies. I am very familiar with various Electronic Medical Recording software programs. My diligence, sense of professionalism, and resourcefulness will surely benefit your company.
No Errors, Please!
Preparing limited communication, updating social media pages, and correspondence are a few of the tasks that require good writing skills. In some cases, you'll be writing on behalf of the clinic.
You would not want the recipient of your communication to come across horrendous grammar and spelling mistakes. That would put the clinic in a bad light!
For this reason, recruiters don't pursue resumes with glaring errors in spelling and grammar. These types of mistakes are signs that the applicant might be irresponsible or careless.
Always double-check your resume for spelling and grammar mistakes before sending it out. Use a grammar and spelling checker to be sure.
Medical Administrative Assistant Skills List
A Medical Administrative Assistant is sometimes referred to as the Medical Secretary or Medical Receptionist. Generally, the job involves taking care of the supportive functions of the office such as answering phones, scheduling appointments, updating records, processing insurance payments, arranging the transfer of samples to the laboratory, and managing the clinic's inventory.
There are a number of skills the recruiter is looking for in your Medical Administrative Assistant resume to be assured you can manage a wide variety of duties and responsibilities.
Education – It will be great if you have a 4-year Bachelor Degree under your belt. There are people who have become Medical Administrative Assistants armed with a high school diploma or a GED score. What's important is having good comprehension, appreciable writing skills, and the ability to take instruction.
Certification – As a Medical Administrative Assistant, you don't have to be certified. However, certification will give your job search a big boost because it's proof you underwent training that is focused primarily on this position.

You can become a Certified Medical Administrative Assistant by completing the training course offered by the National Healthcare Association.

Knowledge of Medical Terminologies – Another benefit of undergoing training specific to Medical Administrative Assistant work is learning key medical terminologies.

This is very important when you're transcribing notes, audio, reviewing insurance claims, and updating medical records. Misspelled terms can be costly.

Knowledge of Computers – To get more work done in the fastest time possible, you will by working with computers most of the time. You should be proficient in MS Office and adept at creating spreadsheets.

You will also be handling software programs to manage the Electronic Medical Records of the clinic's patients.

Administrative Skills – Knowledge and experience of basic office/administrative skills is a must if you are to work as a Medical Administrative Assistant.

These basic skills include phone handling, data entry, customer service, email filtering, appointment scheduling, calendar management, and organizing various files and documents.

Attention to Detail – This is one reason why doctors prefer a candidate who is certified as a Medical Administrative Assistant.

You will be overseeing insurance claims made by patients and encoding medical records. Mistakes in these areas of responsibility can be very costly to the clinic.

You need high-level attention to detail to reduce the risks of these types of mistakes from happening.

Excellent Communication – The Medical Administrative Assistant might be the first point of contact in the clinic.

In addition to answering phone calls, you may attend to patients entering the clinic, walk-in inquiries, and suppliers. You might also be asked to prepare limited correspondence.

In this job, excellent communication skills means being a good listener, an articulate speaker, and an effective writer.
Medical Administrative Assistant Duties And Responsibilities For The Work Experience Section
A recruiter would tend to zone in on your Medical Administrative Assistant work experience section to gauge your level of expertise and knowledge of the position. How should you present the duties and responsibilities that you managed as a Medical Administrative Assistant to create a positive impression on the recruiter?
Cover All the Areas of Responsibility
The job title includes "Administrative" but a Medical Administrative Assistant does more than handle administrative duties.
Before writing your work experience section, review the job ad and get a good idea of what the position entails. Then, present your duties and responsibilities starting from the ones that are high on the prospective employer's list.
For example, the scope of work in the job ad reads as follows:
Ideal candidate will perform the following duties and responsibilities:
Transcribe audio to text files
Review insurance claims
Process insurance payments
Basic office tasks
Liaise with various agencies
Given these tasks and assuming you have experience with them, your work experience section should read this way:
Transcribe audio files and notes into text format.
Oversee insurance claims; review documents, coordinate with the Medical Coding team, and process payments on approved claims.
Arrange for the transportation of various samples to the designated laboratory.
Attend to incoming inquiries via phone, chat, and email.
Update the medical records of patients.
Clear the inbox of the company webmail account.
Organize appointments for the week.
Keep Your Job Descriptions Short and Concise
If there's one thing that recruiters don't like is coming across resumes that are long and meandering. Unless it's justified, keep your resume down to just one page and one of the most effective ways to do this is to shorten your job descriptions.
As you read in the previous number, you can be detailed with your job description and not come up with a 4-5 sentence paragraph. Simply give the key points of your job and write them in a conversant tone.
Differentiate as Best as You Can
Differentiation could be a stretch in the Medical Administrative Assistant profession but do your best. Recruiters don't like to review resumes with copy and paste content.
It's perfectly fine to indicate similar responsibilities but perhaps use synonyms or change the descriptions up a bit. Find differences that make one job unique from the other.
Use the Right Verbs
The right verbs can make your job descriptions come across as more dynamic. Although the job of a Medical Administrative Assistant involves a lot of activities, not all verbs are appropriate.
Here is a list of the best verbs to use for your work experience section:
Prepare
Organize
Perform
Conduct
Coordinate
Contact
Attend
Update
Upload
Transcribe
Schedule
Manage
Filter
Liaise
Review
Oversee
Entry Level Medical Administrative Assistant Resume
Are you worried that your entry-level Medical Administrative Assistant resume won't get any looks? No need to worry because many employers are receptive to hiring fresh graduates or first time job seekers for this position.
What you may have to worry about is the competition – how to stay ahead of them. You won't be the only one with an entry-level resume in the mix.
Follow our tips below and you may get the invitation for the job interview:
Use the Functional Format
The functional format will shine the spotlight away from work experience and toward your relevant skills and qualifications.
If you use this format, the sections of your resume will be arranged this way:
Contact Information
Objective Statement
Strengths
Certifications
Seminars Attended, if any
Education
Work Experience
Share a Story on the Objective Statement
As we mentioned in the section "How to Write a Good Medical Administrative Assistant Resume", the Objective Statement can help you attract the interest of the recruiter. For an entry-level applicant, use it to share your story.
"Why do you want to become a Medical Administrative Assistant?"
Fresh graduate with an eye toward having a career in the healthcare industry hopes to be considered for the position of Medical Administrative Assistant. I have the requisite skills for the job having been certified in medical transcription and having attended courses in medical coding, I'm familiar with medical terminologies.
Summarize Your Strong Points
Going back to the merits of using the Functional Format, it allows you to highlight your strong points in terms of technical/hard skills.
You can summarize your skills in the Objective Statement or in the Strengths section. Make sure the skills you possess are relevant to the job or required by the prospective employer.
Include Informal or Unpaid Work Experience
Informal work experience includes time spent as a freelancer or temporary worker in the capacity of an administrative assistant.
An example of unpaid work experience is rendering volunteer service as an administrative assistant for a charity organization.
Recruiters will consider these as valid forms of work experience because they gave you an opportunity to practice your skills. Go ahead and write about them in the work experience section.
And if the job market is tight, consider working as a freelance Medical Administrative Assistant. Chances are you'll be working from home and conducting work online. You'll still get paid and rack up the experience.
But don't give up on the job search. There are many online job sites where companies regularly post job openings for medical administrative assistants. Keep trying and you'll get the job soon!
We are sorry that this post was not useful for you!
Let us improve this post!
Tell us how we can improve this post?