Certified Medical Assistant Resume Sample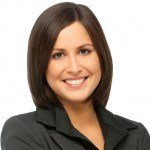 Michelle L. Sommers
Address:         345 Creekside Ave., San Francisco, CA
Phone:            (628) 4561238
Email:            [email protected]
Current Job: Pediatric Medical Assistant
---
Objective
A detail-oriented Certified Medical Assistant with additional certifications in Phlebotomy and First Aid, 7 years of experience and multi-lingual skills seeks the opportunity to work at Hillside Hospital as a Pediatric Medical Assistant. Committed to provide extensive support to your well-renowned medical team and to administer excellent patient care.
---
Skills
Certified Phlebotomist

Member of American Association of Medical Assistants (AAMA) since 2016

Excellent communication skills

Multilingual – English, Spanish and Mandarin

Organized multitasker

Adept in using advanced medical scheduling software, billing software and CRM

Red Cross Certified in First Aid & CPR

Licensed Driver
---
Work Experience
Medical Assistant, 2016-2017
Woodrose Family Doctors, San Francisco, CA
Duties and Responsibilities
Administers intramuscular, subcutaneous, or intradermal injections to patients upon doctor's orders.

Collects blood samples in a safe and hygienic manner, records patients' vital stats accurately and sets up exam room to ensure patients' safety and comfort.

Supervises and trains new medical assistants on how to carry out administrative duties efficiently and orients them on hospital protocol as well.

Provides assistance, direction and counseling to patients regarding medications and therapies prescribed by attending doctors.

Prepares patients for testing, treatment and other procedures that the attending physician may perform.
Medical Assistant, 2016-2016
St Catherine Hospital, Los Angeles, CA
Duties and Responsibilities
Took blood pressure, height and weight measurement accurately and screened hearing and vision of patients.

Administered flu shots and vaccinations upon Doctor's instructions.

Drew blood samples upon doctor's express orders and under nurse supervision.

Acknowledged for efficiency in performing administrative duties  (recording, billing, answering phone calls, scheduling and following up appointments, bookkeeping).

Attended to patients and their families before, during and after medical procedure.
Medical Assistant, 2016-2016
St John Hospital – Sheila M. Lee MD, Los Angeles, CA
Duties and Responsibilities
Assisted Pediatricians in conducting physical examinations on 1500+ children.

Cleaned examination room and sterilized medical equipment before and after clinic hours.

Monitored medical supplies inventory and contacted suppliers for orders in a timely manner.

Maintained and updated patients database to ensure that their medical files are complete, accurate and secured.

Organized doctor's calendar and also scheduled and confirmed patients' appointments.
---
Education
Associate's Degree – Medical Assisting Program
California College San Diego, San Diego, CA
2017-2016; GPA 3.7
High School
Mary Chiles High School, Orange County, CA
2016-2017; GPA 3.7
Certification:
Certified Medical Assistant (CMA), AAMA, 2016 to Present
Certified Phlebotomy Technician (CPT), 2017
CPR & First Aid Certified (American Red Cross), 2017
---
Personal information
Status: Single
Date of Birth: March 19, 1990
Hobbies include running, Pilates and playing the Piano.
Certified Medical Assistant Resume Skills List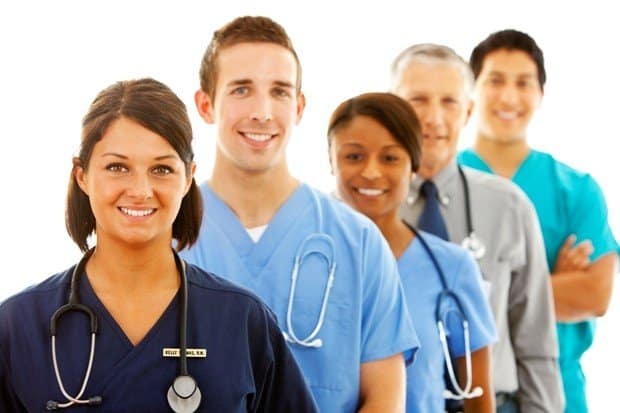 In order to perform clinical and administrative duties efficiently, your Certified Medical Assistant skills list must show proof that you have the required abilities to perform the tasks associated with the job.
Here are the skills you need to get the nod of your future employer:
Education. 

You have three options to qualify for the job.  Earn an associate's degree, training program certificate or training diploma in Medical Assisting from an accredited school or training facility.  Continuous education is necessary to renew your American Association of Medical Assistants (AAMA) certification.

Certification. 

Although it is possible to work without a license, many employers prefer to hire Medical Assistants who are certified by the State or nationally accredited certifying agency.  As you have read in the job description for sample Certified Medical Assistant resume, certification is crucial in healthcare work. Complete a certification course or get an associate's degree in Medical Assisting.  A certification will lead you more job opportunities and higher pay scale.

Specialization. 

Specialized training is not a mandatory requirement for hiring but you can obtain one if you are aiming for career advancement. You can choose a program in medical Assisting for Pediatrics, Cardiology, Geriatrics, Oncology, Ophthalmology, Allergy and Immunology. 

Computer literacy. 

Basic computer skills plus proficiency in medical scheduling and billing software will help you streamline your administrative tasks.  If you are fresh out of school, it will be best to sign up for relevant computer courses before you apply for the job in order to increase your chances of getting hired.

Interpersonal skills. 

Your job revolves around professional health workers, patients and hospital staff.  You must be a people person in order to effectively deal with people from all walks of life. A warm smile plus encouraging words can bring comfort to an ailing patient.

Communication skills. 

Your administrative duties require you to have the ability to speak and write well. Being clear, concise and having good listening skills are necessary too. As the physician's immediate link to patients, you are expected to be well versed with medical terminologies and have the ability to explain doctor's diagnosis and medical procedures in a manner patients could grasp.

Trustworthy

.

Securing the patient's medical history is one aspect of your job. You must tightly guard all the sensitive medical files entrusted to you.  Keep your lips sealed when it comes to doctor's diagnosis because it is not ethical for you discuss it with patients or other hospital staff.
Organized multitasker. 

A good medical assistant can create a system which will allow him/her to cover multitude of tasks without compromising quality of work. Every day will be a very busy day, so you must have the ability to juggle roles efficiently.  A focused multitasker will not break under pressure.
Certified Medical Assistant Resume Objective
A strong Certified Medical Assistant resume objective will make the hiring manager look forward to the rest of your content while a weak one will certainly turn him/her off.  It must create a first good impression and generate interest.
We followed a simple formula for crafting our sample resume objective for Certified Medical Assistant.
The objective statement starts off with an important soft skill; "detail-oriented", which frames a summary of Michelle's certifications as a Medical Assistant, Phlebotomist and in First Aid. Combining a suitable soft skill or attribute with technical hard skills is always a good idea because hiring managers are looking for both types of skills.
When you choose from your list of attributes make sure to pick one that is related to your work.  Being charitable is admirable but it will raise eyebrows more than impress.  Compassionate, organized or detail oriented is more apt.
Next step is to indicate your years of experience.  Many employers prefer to hire medical assistants who can be entrusted to work with less supervision due to their familiarity with the tasks.  
Lastly, write what you hope to contribute to the organization.  Keep your objective statement concise. Remember that this section is only your resume's introduction so there's no need to go on and on like there's no tomorrow.
Certified Medical Assistant Resume Format
The reverse chronological order is best suited for the Certified Medical Assistant resume format. It will allow you to present your skills and experience in an easy to read and very organized manner.
In our application of the reverse chronological format in our sample resume template for Certified Medical Assistant, the sections were arranged as follows:
Contact Information

Objective Statement

Skills

Work Experience

Education

Certification

Personal Information
Use bullet points to list your strengths and responsibilities.  You do not need to write every task you accomplished at work, limit your list to five bullet points per job held.
Take into consideration that your employers, mostly medical professionals are too busy to go over lengthy resumes and will only scan your resume for less than 2 minutes.
Entry Level Certified Medical Assistant Resume
If you have no experience and plan to submit an entry level Certified Medical Assistant resume you can still land the job. But instead of the reverse chronological, use the functional format which will re-arrange the sections of your resume in this manner:
Contact Information

Objective Statement

Skills

Education

Certification

Work Experience

Personal Information
With the functional format, the idea is to highlight your certifications and other relevant qualifications.
Showcase your Medical Assistant certification, training programs and other relevant certifications in order to gain the employer's confidence.
Medical malpractice insurance carriers require doctors to hire certified medical assistants only, so highlighting your certification in your resume objective will be advantageous for you.
Writing all the other relevant certificates (Phlebotomy or CPR certification) in your list of strengths will definitely put a greenhorn in good standing.
Certified Medical Assistant Resume Writing Tips
Are you more confident now of submitting your resume? Hold on first and take a quick rundown of our best Certified Medical Assistant resume writing tips:
When writing your current and past responsibilities at work, begin your bullet points with Action Verbs like administered, assisted, injected, organized, recorded, sanitized and scheduled.  This will give your future employer a better grasp on your abilities.

Quantify your accomplishments or results of your action plans to add credibility. Adding numbers will help the hiring manager determine whether you are better than the other applicants.
Take a look at these sample sentences taken from our Resume Template for Certified Medical Assistant:
Assisted

Pediatricians in conducting physical examinations on

1,500+

children

Supervises and trains

new medical assistants on how to carry out administrative duties efficiently and orients them on hospital protocol as well
Keep in mind that your resume will always be a work in progress. Update your information whenever you acquire new experience, skills or trainings.