Dental Receptionist Resume Sample
Contact Information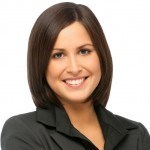 Name: Margaret C. Brooks
Address: 45789 Chatsworth Drive, Memphis, TN
Phone: (901)659 2478
Email: [email protected]
Current Job: Front Desk Receptionist; Golden Boot Hotel; Memphis, TN
Objective Statement
Professional, organized, and detail-oriented receptionist with 2 years of work experience managing the front desk of a high volume hotel is ready to make the transition to a career as a Dental Receptionist. I am confident that my experience and acquired skills will greatly contribute to the success of  Karen and Associates Dental Clinic.           
Strengths/Special Skills
Bachelor's Degree in Communication

Certified; Transcriber

Knowledgeable in various computer programs – MS Office, HelpDesk, and Asana.

Highly-organized approach to work

Excellent communication skills

Expert time management skills
Work Experience
Front Desk Receptionist – 2018 to Present
Golden Boot Hotel; Memphis, TN
Responsibilities:
Review the agenda for the day.

Confirm appointments that have been set for the day.

Meet and greet the people who enter the office on a daily basis.

Orient the patients on the treatments and procedures that will be undertaken by their dentist.

Get personal information from new patients.

Prepare billing statements.

Attend to the insurance claims filed by the patients.

Receive all incoming phone calls.

Manage the calendar of the dentists.

Meet with third-party suppliers and vendors.

Conduct an audit of the clinic's inventory of supplies.

Customer Support Agent – 2017 to 2018
Vonex Telecom Services; Memphis, TN
Responsibilities
Attend to inbound inquiries and concerns about Vonex products and services.

Resolve technical issues regarding the phone unit and subscriptions.

Prepare all reports regarding the day's activities.

Upload and update customer information in the CRM.

Review and recommend improvements on the scripts.

Provide assistance to other CSAs as needed.
Education
College
Bachelor's Degree
Communication
Rhodes College
Memphis, TN
2009 to 2013


High School
Fairley High School
Memphis, TN
2005 to 2009
How To Write A Good Dental Receptionist Resume
If you were the Dentist or the HR Officer of a dental clinic, what would you be looking for in a Dental Receptionist resume? Put yourself in the position of the employer. Do you have a good Dental Receptionist resume – good enough to impress the clinic?
Review the Job Ad


The job ad has all the clues you need to write a good Dental Receptionist resume. Usually, the clinic's HR Manager will summarize all the requirements for the job including the scope of duties and responsibilities. 

A good resume gives all the answers to the questions posed by the job ad. All you have to do is to identify the skills and abilities you have that comply with the job requirements and present them clearly in the resume.

State Your Qualifications


Some dental clinics prefer applicants with work experience of no fewer than 2 years. You might come across a job ad that states you should have apprenticed at a dental clinic as a receptionist if you don't have a college degree.

Whatever the qualifications are for the job – familiarity with specific software programs, bilingual skills, customer service experience, certification in Office Administration – state them right away in your resume.

Use the Resume Objective


Not many job seekers think that the objective statement is important. This is the section that allows you to "speak" directly to the recruiter. If this was a sales presentation – which in a way, it is – the objective statement is your pitch.

The objective statement is short; only 3-4 sentences, but you use it to sell your strongest points. Think of it as summarizing your strongest selling points in only 3-4 sentences.

If the recruiter likes what he reads, he will be encouraged to explore your resume more thoroughly.

Your Resume Must Represent You


What are the ideal attributes of a Dental Receptionist? Here are a few desired attributes:

Organized

Articulate

Excellent communication skills

Competent

Detail-oriented




And so should be your Dental Receptionist resume!

Recruiters have keen intuition. One look at your resume – without even scouring your information – a recruiter will have a near accurate profile of who you are. 

In a sense, your resume is a representation of who you are. If it looks disorganized, there are errors in grammar and spelling, and the descriptions are motivating the recruiter to download a dictionary, you probably won't get an interview.
Dental Receptionist Skills List
Are you cut out for the position of Dental Receptionist? The HR Manager will be looking out for a list of skills he is confident will get the office organized and running smoothly. 
To be sure, review the job ad. The clinic will indicate the skills needed for the position. You can be sure that it will include the ones indicated in our list below.
Administrative Skills
Administrative skills refer to the ability to manage basic office duties and responsibilities that include:
Phone handling – Inbound and outbound calls

Appointment scheduling

Calendar management

Email filtering

Organization of Files
      2. Back -Office Skills
Back-office refers to the type of work, you don't normally see in front of the office. However, as a Dental Receptionist, you should have knowledge and understanding of how to manage these tasks.
Accounting – Payroll preparation, bookkeeping, and basic financial reports

Recruitment

Inventory Management
      3. Business Acumen
You will be the first point-of-contact for the clinic. Prospective suppliers and vendors, treatment inquiries, and insurance concerns will go through you. There are a few skills needed to make sure these business matters are attended to properly.
Ability to negotiate the best arrangements and terms with suppliers

A basic understanding of insurance policies; having updated knowledge of healthcare regulations

Knowledge of the fundamentals of good customer service.
      4. Technology Skills
Most of the work will be done via computers. You should be familiar with the software programs used by the clinic. This should not be too difficult as the technological profile of clinics should not be complicated. 
Having the ability to run searches on the Internet would be great. It would help your cause if you have a background on the following types of software programs.
MS Office

CRM Software Programs

Project management software
     5. Soft Skills
Soft skills are the attitudes or behavioral traits that best describe you as a person. These are the attributes that will help you do your job effectively. What attributes or soft skills are best suited for the position of Dental Receptionist?
Well-organized

Detail-oriented

Goal-focused

Excellent communication skills

Great interpersonal skills

Ability to manage stress 

Positive disposition

Disciplined; punctual at work
Dental Receptionist Duties And Responsibilities For The Work Experience Section
As we read in the previous section, a Dental Receptionist manages different areas of responsibility. From administrative tasks to functions in the back-office plus a good understanding of business – it seems that a typical day in a Dental Receptionist's life can get very busy.
The recruiter or the  HR Manager wants a candidate who can handle all of these duties and responsibilities so that the dentists can maintain focus on the needs of their patients. 
The clues as to whether you can do the job can be found in your work experience section. 
How should you present the duties and responsibilities in your work experience section that will convince the recruiter, you are the best candidate for the position of Dental Receptionist?
Cover All Areas of Responsibility
Describe the duties and responsibilities that covered the different areas of the job – administrative, back-office, and those requiring business acumen. 
For example:
Schedule patient appointments for the dentists of the clinic.

Ensure there are no conflicts in scheduling – patient treatments, meetings with associates, and other third parties.

Filter email – respond to important communique within a reasonable time frame, remove junk and Spam, and try to clear out the Inbox within the day.

Prepare payments to obligations as detailed in the disbursement schedule.

Review the schedule of payments to government agencies.

Conduct follow-up calls to insurance companies regarding claims filed by patients.

Attend to questions and concerns relayed by patients or their families.

Assist patients when filing claims.

Attend to third parties – vendors or suppliers of new products and services – and negotiate the best arrangements.

Review the delivery schedule of supplies to the clinic.
      2. Keep Your Descriptions Short
The duties and responsibilities that are assigned to a Dental Receptionist are pretty much standard. There's no need to make them sound complicated just to impress the recruiter. 
As you've read in the previous section and in our Dental Receptionist resume sample, it's better to keep your descriptions short and simple. 
The recruiter will thank you for making his job easier.
      3. Don't Leave Out Key Information
Yes, keep your job descriptions simple but don't leave out key information that could differentiate your Dental Receptionist resume from the other applicants. 
What key information are we referring to?
Proprietary software programs that you may have used

Key statistics – For example, the number of calls you handled per day, the number of dentists in the clinic, and the number of patients that the clinic has on a daily basis.
      4. Use the Right Verbs
When writing your job descriptions, lead off with the right verbs to make your work experience read more dynamic. 
What are the best verbs for the position of Dental Receptionist?
Organize

Receive

Perform

Attend

Address

Resolve

Schedule

Assist

Confirm

Negotiate

Review

Conduct

Prepare
Entry Level Dental Receptionist Resume
If you have an entry-level Dental Receptionist resume, you will be in good company. This position is regarded as an entry-level designation in many offices. Your focus should be for your resume to get noticed over everyone else. 
Here are a few tips that could help your entry-level Dental Receptionist resume get to the top of the pile.
Include Unpaid Work Experience –

If you interned or did volunteer work as a receptionist, this will be considered practical work experience although it's unpaid work experience.

Include Non-Receptionist But Relevant Work Experience –

Did you work as a Customer Support Agent, Transcriber, or Administrative Assistant? These aren't receptionist jobs, but your work duties and responsibilities are similar.

Show Off Your Special Skills –

If you can speak another language, are certified in CSR software programs, or as a transcriber, these are special skills that are transferable to the work of a receptionist

No Errors in Spelling and Grammar –

Even if you're an entry-level job applicant, no excuses! Your resume should not contain errors in spelling and grammar. If your entry-level Dental Receptionist is clear of these types of errors, the recruiter will view you as a true professional.
These tips will surely attract the attention of the recruiter. A good idea would be to take a few months off and acquire special skills that will increase your viability in the job market.