Patient Service Representative Resume Sample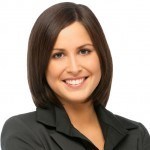 Marissa G. Angelino

Address: 9784 Peter Pan Drive; Independence, KS
Phone: (620) 978 3124
Email: [email protected]
Current Job: Patient Service Representative; True Value Healthcare, Independence, KS.
---
Objective
Patient Service Representative with 2 years of work experience is interested in the open position at Beltway Clinics. I'm confident that my skill set and qualifications fit the needs and requirements of your office.
---
Summary of Skills
Certified in Medical Billing and Coding

Certified in Medical Transcription; 95% accuracy rate, 1,030 lines per day.

Proficient in the following CS software FreshDesk, Live Agent, and ZenDesk.

Bilingual; conversational in Spanish 

Highly-organized

Professional approach to work; diligent, disciplined, and punctual

Detail-oriented
---
Work Experience
Patient Service Representative; 2019 to Present
True Value Healthcare; Independence, KS
Responsibilities:
Schedule appointments for an average of 80 patients per day.
Manage the calendar of 5 doctors in the clinic.
Respond to phone-in inquiries.
Update patient information in the EHR.
Assist in medical billing and coding.
Transcribe medical notes from audio to text files.
Contact insurance companies to verify patient's benefits.
Assist patients in filing insurance claims.
Coordinate with the patient receiving desk in the hospital to ensure clinic's patients get rooms.
Customer Service Representative; 2018 to 2019
Trans-Global Communications; Independence, KS
Responsibilities:
Provide assistance to walk-ins who want to apply for a Trans-Global service mobile subscription.
Attend to chat messages and inbound calls from prospects and existing customers.
Resolve subscriber concerns and disputes within 24 to 72 hours.
Endorse complaints to the QA Officer.
Update subscriber information and account status on the CRM.
Assist prospects in switching to Trans-Global from their existing carrier.
---
Education
College
Associate Degree
Office Administration
Independence Community College
Independence, KS
2014 to 2016
High School
Independence High School
Independence, KS
2010 to 2014
How To Write A Good Patient Service Representative Resume
A resume isn't just a document that lists down what you can do. It has to provide the answers that employers are looking for. If you submit the same resume to every company, you'll get the same result – zero. Follow our tips to write a good Patient Service Representative resume that delivers the desired result.
Experienced? Use the Reverse-Chronological Format
The reverse-chronological format is ideal for job seekers with at least one year of experience as a Patient Service Representative because it emphasizes your work history; what you've done and accomplished in your career thus far.
The structure of the reverse-chronological format for a Patient Service Representative resume is as follows:
Contact Information
Objective Statement
Summary of Skills/Core Competencies
Work Experience
Education
Certifications/Licenses, if any
As the term implies, with the reverse-chronological, you lead-off the work experience section by describing the duties and responsibilities you managed/are managing in your most recent/current employment.
What if you are applying for this position for the first time? For those who are in this situation, we will discuss the format you can use in the chapter, "Entry-Level Patient Service Representative Resume".
Present Your Value Proposition
If the resume is your marketing kit, the objective statement is your sales pitch. Use the objective statement to summarize your relevant, useful, and transferable skills for the position.
Here's a good example of an effective Objective Statement:
"Patient Service Representative with 1 year of work experience is interested in working for Allied Healthcare Incorporated. I'm confident of meeting your qualifications for this position as I'm trained and certified in medical billing and coding, and have 1 year of experience in medical transcription. Prior to my experience as a Patient Service Representative, I worked as a Customer Service Specialist for SciFit Technologies. Thus, I bring on board your company an effective combination of proficiency in healthcare processes and experience in customer service."
Substantiate Your Claims With Numbers
In the chapter, "Patient Service Representative Duties And Responsibilities For The Work Experience Section", we will discuss the importance of providing key details in your job descriptions.
It's a good idea to add substance to your job descriptions with numbers because it gives the recruiter a quantifiable basis to benchmark your level of experience.
What types of information can you substantiate with numbers?
The average number of patients you assisted per day
Number of doctors in the clinic you provided assistance services to
If your efforts contributed to reducing costs
The recruiter's eyes will always be drawn to numbers. Getting him impressed is half the job done. The next step is to prove your claims if you get invited for an interview. Make sure your claims are genuine and that you can present evidence to back up your claims.
Include a Summary of Skills/Core Competencies Section
In previous resume articles, we would categorize this section as "Strengths". However, for a position that manages a wide range of duties and responsibilities that may vary from one employer to another, it would be better to be more specific and include a summary of skills or a list of your competencies.
For example:
Medical Transcription
Medical Billing
Phone Handling
Calendar Management
Appointment Setting
Knowledge of CS Software
To be sure of which competencies to prioritize in your summary, review the job ad. Usually, the job ad will indicate the particular competencies and skills the company is looking for in the applicants.
Patient Service Representative Skills List
A Patient Service Representative is a hybrid of many skills – Customer Service Specialist, Office Administrator, Medical Biller, and Transcriber among others. How would you know which skills to highlight in your resume?
Review the Job Ad – The company will certainly state what they are looking for in a Patient Service Representative. You will find the scope of work and the list of duties and responsibilities that will be designated to the new hire.Based on the job description, some of the skills might have more weight than others. Take note of these skills and highlight them in your resume.
What are the Qualifications? – Each company will have a different profile of their desired Patient Service Representative. In some job ads, a summary of the preferred qualifications and demographics is listed.For example:
Education – Is a Bachelor's Degree required or will an Associate Degree suffice?
Certifications – Does the company require certifications in specific technical skills such as medical transcription or billing and coding?
Computer Knowledge – The employer might prefer a candidate who is proficient in a particular CS software program such as ZenDesk, HubSpot Service Hub, and HelpDesk.
Special Skills – The office might prefer a candidate who is bilingual and can speak another foreign language such as Spanish if the business caters to a Hispanic market.Find out if there are specific special skills needed for the position and if you qualify.

Some of the special skills you might come across include office management, background/knowledge of insurance, and knowledge of current healthcare legislation.

Soft Skills – Yes, companies don't only care about what you can do. The recruiter also wants to know who you are as a person.These are the following questions the recruiter might have in mind when reviewing your resume. We've also included the sections where you can address/answer these questions:

"Why should we hire you?" – Summarize your relevant skills, the purpose for applying, and why you're the best candidate in the Objective Statement.
"How do you approach your job?" – Give specific details or incidents that best describe your approach to work in the Work Experience section.
"What makes you the best candidate for the position?" – If the job requests specific skills, include them in the Summary of Skills/Core Competencies section.
Patient Service Representative Duties And Responsibilities For The Work Experience Section
Now that you know what the required skills are for the position, it will be easier to write down the Patient Service Representative duties and responsibilities for the work experience section.
Before you start writing, here are a few tips to make your job descriptions more effective and enticing to the recruiter.
Be Original – Don't reuse and recycle the same job descriptions from one employment to another. Recruiters look at "copy and paste" job descriptions negatively. It shows a lack of effort and responsibility.
Be Specific – Add details that will distinguish one work experience from another.
Add Numbers – Numbers add substance – more volume – to your job descriptions. You're quantifying your claims with actual figures that will give the recruiter a better idea of your capacity as a Patient Service Representative.
Include Keywords – Your resume might go through an Applicant Tracking System that identifies keywords.An ATS is used to prequalify resumes. Review the job ad and spot these keywords. Usually, these keywords are the ones that are highly specific to the job.

Examples include customer service, patient care, or particular skills such as transcription, insurance assessment, communication, and phone handling.

Keep it Short But Concise – Recruiters don't have time to read your job descriptions word-for-word. As long as you have the details, some numbers, and the keywords, you should be fine.
Here's a list of job descriptions that you can use for your resume. Please follow the guidelines above and make each description unique to your own work experience:
Accurately process the admission and discharge of an average of 70 patients per day.
Procure general information from patients regarding their medical history, list of medications prescribed, attending physicians, and insurance records.
Contact different insurance companies to verify the benefits eligibility of patients.
Update patient records in the EHR system.
Transcribe medical notes from audio to text format.
Provide assistance to patient check-in and patient check-out for outpatient cases.
Manage the calendar or appointments at the clinic.
Review call records to analyze performance, response time, and resolution.
Coordinate with the various medical and administrative offices to ensure accurate information.
Assist patients in making sure all records, information, and documents needed for facilitation of healthcare and for insurance purposes are updated and submitted in a timely manner.
Entry-Level Patient Service Representative Resume
You won't be the only applicant with an entry-level Patient Service Representative resume. Other job seekers with experience in both customer service and healthcare believe they are a great fit for this position.
The key to getting the job is to present a resume that convinces an entry-level applicant like yourself a chance in assuming the responsibilities of a Patient Service Representative.
Choose the Functional Format
Unlike the reverse-chronological, the functional format focuses on the skills and abilities that show you can manage the tasks of a Patient Service Representative. The structure of the functional format is as follows:
Contact Information
Objective Statement
Summary of Skills/Strengths
Certifications
Seminars Attended
Education
Work Experience
As you can see, the front-end of the functional format is loaded heavily with information that validates your technical skills as a Patient Service Representative.
If you have the requisite skills, the recruiter won't mind spending a few days orienting you about the job. He knows the company won't need additional time training you on-the-job as you already have the knowledge and expertise to manage the designated duties and responsibilities.
Write a Compelling Objective Statement
Many applicants don't give the objective statement much thought. But this section gives you the opportunity to "introduce yourself" to the recruiter.
Another way to describe the objective statement is to view it as a sales pitch. You can use this section to summarize your strongest points and arrive at a compelling value proposition.
The best way to approach this is to review the job ad and take note of the needs of the company – "What kind of Patient Service Representative do we need?" Your objective statement must provide the answers to that question.
No Spelling and Grammar Errors
Having spelling and grammar errors on your entry-level Patient Service Representative resume cannot be attributed to "rookie" mistakes.
As a Patient Service Representative, you're expected to be organized and meticulous in your approach to the job. The clinic or the health agency will place a lot of trust in you to keep everything organized and running smoothly.
Spelling and grammar errors show the opposite – that you might be irresponsible and lackadaisical in your approach to work.
Always review your resume before sending it out. Run your resume through a spelling and grammar checker.
If you haven't heard from the company you applied to, give the Human Resources department a call. It's perfectly fine to follow up on your application. That's initiative and it shows the recruiter how important the job is to you.