Executive Assistant Resume Sample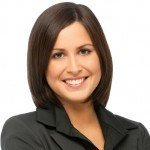 Carrie Anne L. Nixon
Address:        65 F. Jeffrey Place, Clintonville, Columbus, OH.
Phone:           (380) 567 3749
Email:            [email protected]
Current Job: Executive Assistant; Blackmore Shipping and Maritime Corporation.
---
Objective
Highly experienced Executive Assistant with more than 8 years in the profession including 4 in the shipping industry. The knowledge I have gained the last 4 years has made me more capable, determined and confident in contributing to the continued success of Arktis Maritime Corporation. I am proficient in MS Office, QuickBooks Pro and various project management software such as SalesForce, Asana and WebEx.
---
Skills
Bachelor Degree; Business Management.

8+ years experience

Knowledgeable in MS Office and QuickBooks Pro.

Experienced using project management software SalesForce, Asana and WebEx

Conducts work in a highly professional manner.

Values time; punctual at work and consistently meets deadlines.

Highly organized; consistently strives to improve workflow efficiency.


Thrives and performs optimally within a team environment.
---
Work Experience
Executive Assistant; 2016 to present
Blackmore Shipping and Maritime Corporation, Columbus, OH
Duties and Responsibilities
Reports directly to the President of the company, Mr. Maynard G. Blackmore.

Organizes the calendar of Mr. Blackmore and ensures there are no conflicts with meetings, appointments as well as family obligations.

Presides over meetings with contractors, suppliers, officers, shipping principals, ship-staffing agents and client representatives whenever Mr. Blackmore is unavailable.

Attends meetings, functions, trade shows and other industry-related events on behalf of or upon instruction of Mr. Blackmore.

Responds to specific communication that has been determined by Mr. Blackmore as confidential or sensitive.
Executive Assistant, 2012 to 2013
Adams and Samuelson Law Office, Columbus, OH
Duties and Responsibilities
Reported directly to the Senior Partners, Attorneys William I. Adams and Peter J. Samuelson.

Carried out interviews with witnesses, suspects, associates and case accessories that would be needed to prepare depositions.

Conducted extensive research on various cases.

Met with clients, investigators and other personalities related to the case should the Senior Partners be unavailable.

Transcribed audio files of depositions, hearings and interrogations into text format.

Organized the calendar of the Senior Partners for meetings, appointments and special events.

Managed all confidential files and communication.
Personal Assistant, 2015 to 2017
Redgrave Retailers Corporation; Columbus, OH.
Duties and Responsibilities
Reported directly to company founder, Mrs. Lynette O. Redgrave.

Managed the calendar of Mrs. Redgrave and made sure there were no conflicts for meetings, appointments and store visits.

Created filing and organizational system for Mrs. Redgrave's confidential documents.

Performed administrative duties such as email filtering, appointment setting, preparation of limited communique, phone handling, creation of spreadsheets and PowerPoint slides for presentations and scheduled the timely payment of bills.

Liaised in behalf of Mrs. Redgrave when meeting suppliers, creditors, vendors and associates.
---
Education
Bachelor Degree
Business Management
Ohio Dominican University
Columbus, OH
2017 to 2015
High School
Briggs High School
Columbus, OH
2016 to 2017
Certifications:
---
Personal information
Status: Single
Date of Birth: March 5, 1998
Hobbies include drums, art, poetry
Executive Assistant Resume Skills List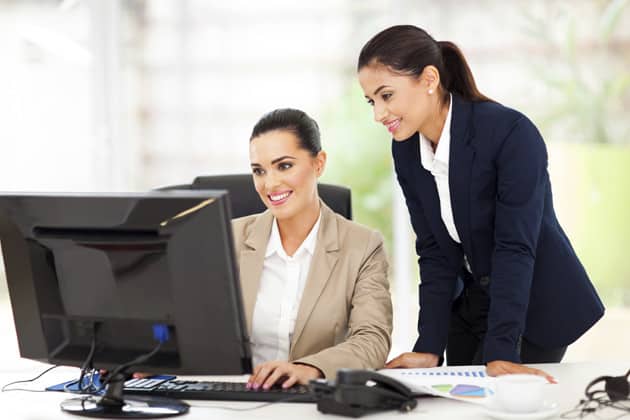 What do typical high ranking officers and managers look for in an Executive Assistant skills list?
Having basic office skills to carry out administrative duties is a must. As you have read in our example resume for an Executive Assistant, the candidate Carrie Anne included her tenure as a Personal Assistant to highlight her ability to conduct standard office work.
Here are the other qualifications you should showcase in your resume:
Education.

Yes, you can become an Executive Assistant even without a college or associate degree. But trust us that any potential boss will favour a candidate who has completed at least 4 years formal learning in a university. Why? Most executives have completed higher education themselves. You can say many are academicians and place a premium on good quality education. A college degree shows you have a solid background on receiving instruction and on working with other people.

Certifications.

If you did not finish college or only have a high school diploma, you should invest in taking certification courses in disciplines that you can use for Executive Assistant work. These include computer courses infrequently used programs such as MS Office and a few project management software like SalesForce or WebEx. Take up a few classes in social media management and basic office administration. Even courses in writing and effective communication are transferable to the nature of your job.

Technology.

Today's executives are into technology and so should you. Expect them to collaborate with you and other people in the company via tech platforms like Asana, Slack or Skype. They would prefer if their Executive Assistant knew his or her way around programs such as Evernote. You should be adept at conducting searches on the Internet. Again this is where proficiency in technology comes in. If your boss wants a reservation at the best restaurant to treat his clients, you should know your way around TripAdvisor.

Effective Communicator.

As the Executive Assistant, you shall be asked to preside over meetings or appointments in your boss' absence. You should have the confidence to clearly articulate the ideas of your boss to the people you are meeting with. Having good writing skills is a must. From time to time, you will be asked to send out emails or responses to inquiries and requests for clarification.

Administrative Skills.

Business administration is at the root of every good Executive Assistant. Granted that you won't be performing these tasks as you move up in rank but having a good foundation makes the overall function of organizing your boss' schedule so much easier. Important administrative skills include phone handling, email filtering, calendar management, appointment setting and preparation of presentation materials. 
Executive Assistant Resume Objective
The Executive Assistant resume objective is very important because this is where your potential employer will have an idea if you can work with him or her. Write an objective statement that is conversational in tone and one that effectively confirms why you should be the Executive Assistant.
We kept our sample resume objective for Executive Assistant simple, straight-forward yet friendly in tone. Carrie Anne starts out by emphasizing her years of experience in the industry.
Please take note of the previous statement.
Employers prefer candidates who have at least 3 years experience in the industry. This is because industries have different jargon, processes and cultures. You have to know the language, nuances and be familiar with the ins and outs of the industry to become an effective Executive Assistant.
Finally, give a rundown of your strong selling points particularly skills and competencies that are default prerequisites for the job.
Executive Assistant Resume Format
If your tenure is consistent, use the reverse chronological for your Executive Assistant resume format. By consistency, we mean your work history does not have gaps that exceed 6 months.
This was our assumption when we prepared the resume template for an Executive Assistant and arranged Carrie Anne's sections as follows:
Contact Information

Objective Statement

Skills

Work Experience

Education

Certifications

Personal Information
However if there are extensive gaps in your resume, you should use the combination format which shift focus away from the lack of work experience.
But don't assume that the person reviewing your resume would not notice the glaring weak points of your application. Use the objective statement to explain the gaps in your work experience.
For example, if you had to stop work because you had to take care of a loved one say so. But at the same time, show that in the interim you used the time away from work to sharpen some of your transferable skills.
Indicate these developments in other areas of your resume particularly in the Skills. Education or Certifications sections.
Entry Level Executive Assistant Resume
For an entry level Executive Assistant resume, you should use the functional format which would place more focus on your skills and qualifications.
The functional format would change the arrangement of the Executive Assistant resume template as follows:
Contact Information

Objective Statement

Skills

Education

Certifications

Work Experience

Personal Information
If your previous job was that of a Personal Assistant, feel free to go into detail and use the job post as a guide on which experiences you should place more emphasis on.
However, if you have no similar experiences, cite instances in your other work which showed you have the skills that make you an excellent candidate. This includes examples of organizational and administrative skills plus proof of computer proficiency.
Executive Assistant Resume Writing Tips
Any good executive worth his or her salt would know a good candidate right away simply by browsing through the resume.
Here are 3 valuable Executive Assistant resume writing tips you should keep in mind while preparing your own:
Check for Correct Spelling and Grammar –

Straight off the bat, do not submit your resume without ensuring it has perfect grammar and cleared of misspelled words. Remember you may be entrusted with limited communication. A badly written email will reflect on your boss, not you.

Keep it Short, Simple and Concise –

Executives have very little time for anything else except the core functions of the company. He or she will not spend much time on your resume. Use keywords that were found on the job post and limit your resume to just one page.

Give a Good Breakdown of your Work Experience –

Although job description for executive assistants are similar, differentiate yours by going into specifics. Use bullet points to keep everything organized and easy to read.
We are sorry that this post was not useful for you!
Let us improve this post!
Tell us how we can improve this post?