Social Media Manager Resume Sample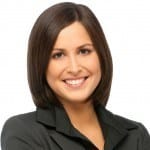 Colleen T. Rand

Address:            2217 Grand Canyon Drive, Las Vegas, NV
Phone:                (702) 998 6532
Email:                [email protected]
Website:              www.socialmediamagnet.com
Current job:    Social Media Manager; Halo Digital Dynamics, Las Vegas, NV
---
Objective :
Certified Social Media Marketing Manager with more than 8 years experience helping businesses enhance their online presence and achieve their marketing objectives as a proprietor and private employee. I seek to become the Lead Social Media Manager of Dynatronics Media digital marketing team. As a proprietor of a Social Media agency, I understand the language of business and know the importance of delivering results to clients. I am likewise certified in Digital Marketing and SEO and highly-proficient with Lithium, HubSpot, and Loomly social media marketing programs. My experience covers both freelance and private employment.
---
Skills :
Certified in Social Media Management.

Certifications in Digital Marketing and SEO.

Bachelor Degree in Marketing.

Proficient with social media marketing software – HubSpot, Loomly, and Lithium.

More than 8 years experience as Social Media Manager.

As proprietor of Social Media Magnet; managed 40 clients and delivered quantifiable results.

Experienced managing remote teams.

Knowledgeable in all areas of digital marketing – Social Media, Content Writing, SEO, Website Design, Graphic Design, and Web Analytics.

Proactive participant in the social media planning process.

Results-driven.
---
Work Experience
Social Media Manager; 2015 to Present
Halo Digital Dynamics, Las Vegas, NV.
Duties and Responsibilities
Conducts and presides over preliminary meetings with clients for the purpose of determining the framework of the social media strategy; this includes defining objectives and targets.

Closely coordinates with the digital marketing team to ensure timelines and periodic targets are met.

Undertakes the necessary research that will provide the key reference points of the Creative Brief.

Assists the Digital Marketing team in creating the Buyer's Persona of each client.

Tracks and monitors performance of social media marketing program; implements the necessary changes, collates and prepares comprehensive reports for discussion with clients.

Performance to-date with Halo's clients include averages of 74% increase in conversion rates, 25% improvement in engagement levels, and an 87% increase in the number of followers.
Social Media Manager; 2015 to 2015
Let's Get Social Marketing Solutions; Las Vegas, NV.
Duties and Responsibilities
Designed, implemented, and managed the social media marketing strategy for 12 of Let's Get Social's clients which included five top 500 companies.

Presented and explained the social media marketing campaign strategy to the clients.

Conducted market and marketing research; coordinated with Finance on the feasibility aspect of the proposed marketing campaign.

Established connections, associations, and mutually beneficial linkages with reputable online businesses, industry leaders, and influencers in order to increase visibility and improve credibility of clients.

Tuff Stuff Plastics improved its sales conversion rate by 21%.

Audio Magic increased its follower base by 83%.

Vegas Telecommunications turned around its negative customer rating into +51.

Overall client retention rate was 93%.
Founder/ Proprietor/Social Media Manager; 2013 to 2015
Social Media Magnet; Las Vegas, NV.
Social Media Magnet started out as my freelancer company and grew into a staff of 5 people; we outsourced projects to remote workers to manage more than 40 clients.

Social Media Magnet's Facebook Page has amassed more than 100,000 followers.

Financed Social Media Magnet through bootstrapping, small loans, and freelance earnings. Negotiated its sale to Digital Analytics in 2015.

Grew the company's client base through a combination of smart digital marketing tactics: SEO, SMM, Paid Ads, content marketing, social media marketing, and traditional marketing.

The company's website constantly ranked in the top 10 for searches in social media marketing services from 2015 to 2015.
---
Education
College:
Bachelor Degree
Marketing
Carrington College
Las Vegas, NV.
2016 to 2017
High School
Valley High School
Las Vegas, NV.
2015 to 2016
Certification:
Certified Social Media Manager; Carrington College – 2015

Certifications in Digital Marketing and SEO; Carrington College – 2015
---
 Personal information
Status:

Married with 2 children

Date of Birth:

August 30, 1987

Hobbies include writing poetry, photography, and trail running
Social Media Manager Skills List
Being on Facebook 2 hours a day will not make you a Social Media Manager. This is a job that requires specialized training. You should also know how to apply the techniques you've learned. What are clients looking for in your Social Media Manager skills list?
Education.A college degree in Marketing will help. It pays to have a good grasp of basic Marketing. Clients also prefer college graduates. It shows you are more invested in education. Related degrees will also boost your chances. Among these are Economics and Business Management.
Certifications.Although not required, it is better to be certified. It lends validation to your expertise. Consider it a seal of quality! Certification means you focused on this specific discipline and were rewarded for your efforts. It will give you an advantage over others who are not certified.
Special Training.Social Media is just one aspect of Digital Marketing. It will make your job easier if you were familiar with its other aspects. Our sample job description for Social Media Manager shows just that. Colleen is also certified in Digital Marketing and SEO. Having knowledge in these areas shows she can work seamlessly with other team members.
Computer Skills.Social Media managers work with different social media software programs. Colleen knows HubSpot, Lithium, and Loomly. Try to learn one program at a time. It will give your resume a boost if you know at least two programs.
Excellent Communicator.Successful marketing is contingent on your ability to deliver the right message to the right audience. It starts with learning who the client is. This means being a good listener and articulating the message to get proper feedback. You should be able to bounce off ideas from the client and everyone on the team.
Social Media Manager Resume Objective
Use your Social Media Manager resume objective to tell your story. After all, as a Social Media Manager, you have to deliver the right message to the recruiter. And that message is, "Why you should hire me."
In our example, Colleen is introduced as a business owner. She is the proprietor of a Social Media agency. Some may not want to divulge this detail for fear of conflict of interest.
However, we revealed it in our sample resume objective for Social Media Manager. We feel this information shows Colleen as a person who knows how business works. She understands the need to gain traction.
It also shows that she knows the different areas of running a business. For companies, they prefer candidates who are more responsible.
You should also review the job post. Take note of all the requirements. If you have them, indicate such skills in your resume objective. These skills might be used as keywords to qualify candidates.
Highlight your strengths from the get-go. Certification, long-tenure, and accomplishments are powerful influencers.
Social Media Manager Resume Format
Do you have good tenure like Colleen? If so, use the reverse chronological for your Social Media Manager resume format. This makes it easier for recruiters to evaluate your resume.
How do you prepare this type of format? Follow our simple steps:
Apply the format to work experience and education.
Start out with your most recent experience.
Work your way back.
Do not include irrelevant experience.
Follow the way we arranged our sample template for Social Media Manager resume. We put work experience in the middle. This allows the other sections like strengths and objective statement to create interest:
Contact Information
Objective Statement
Skills
Work Experience
Education
Certification
Personal Information
Entry Level Social Media Manager Resume
We won't lie to you. It may be hard to get hired without enough experience. However, there are ways you can give your entry level Social Media Manager resume a boost.
Highlight certifications.
No certifications? Work on getting one.
Do you have freelance experience? Use it for work experience.
Use the resume objective to share your story. Tell the recruiter why you wanted a change in career.
Lastly, switch to the functional format where the focus will be on your relevant skills. Here is how we would rearrange the example of a resume template for Social Media Manager:
Contact Information
Objective Statement
Skills
Certification
Education
Work Experience
Personal Information
Social Media Manager Resume Writing Tips
Don't head off to write your resume just yet! Take the time to go through our Social Media Manager resume writing tips:
Validate Achievements – In our job description example for Social Media Manager resume, we added Colleen's many achievements. We made sure these were backed up by figures. Don't make up the numbers! If you land the interview, the recruiter may request for proof.
Make It An Easy Read – Again, it's all about communication. If your resume reads like medical abstract, it will only give the reader a migraine. Write in a clear and simple manner.
Organize With Bullet Points – This is another way to make your resume an easy read. Use bullet points to organize your strong skills. Don't overdo it. 5 to 8 bullet points are just about right.
We are sorry that this post was not useful for you!
Let us improve this post!
Tell us how we can improve this post?