Underwriter Resume Sample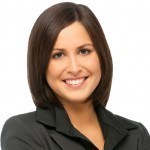 Grace S. Davis

Address: 4123 Oak Street, Chicago, IL
Phone: (312) 261 9876
Email: [email protected]
Current Job: Underwriter-Commercial Lines, Hartford Co, Los Angeles, CA
---
Objective
Chartered Property Casualty Underwriter with 7 years of work experience is keen on working as a Senior Underwriter for Capital One Co. I am also an Associate in Commercial Underwriting. Passionate about innovating and streamlining processes to provide top-notch customer value.
---
Skills
Chartered Property Casualty Underwriter (CPCU)
Associate in Commercial Underwriting (AU)
Proven analytical skills
Excellent customer service skills
Effective team player
Time-management skills
Highly adaptable
Strong work ethic
---
Work Experience
Underwriter, 2017 to Present
Hartford Co, Los Angeles, CA
Responsibilities:
Underwrite manual loans and verifies automated information on government loans (FHA or VA)
Analyze loan risks, reviews information from multiple sources, and requests for additional documents when necessary
Collaborate with Processors, Branch Managers, and Mortgage Loan Originators throughout the review and approval process of loans to ensure
Notify the branch on rejected loans and forwards the loans to the Regional Underwriting Manager where they will be subjected to another round of in-depth review
Supervise, train, and review the performance of the Risk Selection Underwriting team of 18 underwriters
Underwriter, 2014 to 2017
Prime Holdings Inc., San Diego, CA
Responsibilities:
Conduct thorough reviews of credit reports, financial data, and other required modification documentation to ensure that the investors' criteria were strictly complied
Design and implement a new storage program and a quality assurance procedure that improved speed and accuracy by 88%
Assist in bi-annual training of 55 entry-level underwriters and 80 customer service representatives on company policies and procedural guidelines
Assemble a support team to handle the second review of loans with initial credit scores below 670
Conduct caseload and quality control audits to ensure compliance with risk assessment standards and federal regulations
Underwriting Analyst; 2012 to 2014
Zenith Co, San Diego, CA
Responsibilities:
Prepare quotes for underwriters based on individual risk assessments
Gather information for risk assessments and established pricing and coverage options
Provide excellent customer service through timely processing, accurate communication, and objective assessment
Manage client portfolios assigned by the underwriter and provided updates on portfolio analyses
Review applicants' credit standing, tax returns, financial statements, and tax returns to determine risk characteristics
---
Education:
California State University
Bachelor Degree – Risk Management and Insurance
Hayward, CA
2008 to 2012
Hayward High School
Hayward, CA
2004 to 2008
Certifications
Chartered Property Casualty Underwriter (CPCU), The Institutes, 2017

Associate in Commercial Underwriting (AU), The Institutes, 2014
How To Write A Good Underwriter Resume
An Underwriter plays an important role in the company because he advises the decision-makers on whether the risk is worth taking. There are different types of underwriters.
In a brokerage company, the Underwriter will perform the analysis and advise management if an IPO is worth taking on. Banks have underwriters to find out if applicants are qualified for certain types of loans.
Therefore, companies want to make sure they hire the right person to become the Underwriter. The decision to assume risks on certain ventures could expose the company to massive losses.
We recommend that you approach the application process in the same way that you approach the job – with detail and purpose and that's to show the company the risk of hiring you is low.
Here are our tips on how to write a good Underwriter resume:
Choose the Right Resume Format
Recruiters can read a resume like you could read a book of your favorite author. You know the style of your favorite author that once you read the work of another writer, you'll notice the changes.
A recruiter can gauge the strengths and weaknesses of an applicant in only a few seconds. If your strengths aren't at the forefront of your resume, he won't be interested. If your weaknesses are highlighted, your application will be filed away.
Choosing the right resume format will shine the spotlight on your strengths and downplay your weaknesses.
There are 3 types of resume formats: Reverse-chronological, functional, and combination. Which one is for you?
The Reverse-chronological format is for you if you have at least 2 years of work experience as an Underwriter and you don't have an unemployment gap exceeding 4 months.
The Functional format is for those who don't have work experience as an Underwriter because he's a fresh graduate or he's shifting careers from an industry that's related to finance or underwriting.
The Combination format is ideal for job seekers who have extensive experience in the financial industry and plan to shift to a career as an Underwriter. He could also be an Underwriter who wants to apply to a Senior position as an Underwriter.
The structure of the reverse-combination format is as follows:
Contact Information
Objective Statement
Skills/Strengths
Work Experience
Education
Certifications/Licenses
In this type of format, the focus is on your work experience which is located in the top third of the resume and can be immediately seen by the recruiter. The format is called reverse-chronological because you present the information in this section starting from the most recent or current employment period.
Both the functional and combination formats have the same structure:
Contact Information
Objective Statement or Career Summary
Skills/Strengths
Certifications/Licenses
Awards/Achievements
Education
Work Experience
While the structure is the same, the purpose is different. The purpose of the functional format is to shift the recruiter's attention to the relevant skills and qualifications so that the lack of work experience can be downplayed.
For the combination format, the purpose is to add more substance or value to the candidate's work experience by showcasing the qualifications and achievements.
If you plan to use the combination, you can put in a Career Summary instead of an Objective Statement. Another option is to keep the Objective Statement then add a section on Awards and Achievements.
Keep Your Resume Neat and Organized
A recruiter can tell a lot about the job applicant from his resume. How it looks and reads says volumes about who you are. How do you prepare a resume that convinces the recruiter to give it a read-through?
Provide complete contact information details – email address, residence address, and phone number.
Use a professional email address such as [email protected] NOT [email protected].
Choose from among the classic font styles like Calibri, Arial, and Cambria. The job search will end if the recruiter sees Comic Sans in your resume.
Organize your resume's contents with headings in slightly larger fonts and bold-face.
Make sure your resume is readable. Use 12 to 14 size font depending on the type of font you use. Don't make the recruiter's job harder by cramming everything up in one page with small-sized fonts.
Lastly, no errors in grammar and spelling. If you can't take the time to proofread your resume of these types of errors, what message will you send to the recruiter? For sure, these mistakes will raise red flags about you.
Only Include Relevant Information
Let's assume that before you became an Underwriter, you were a Gym Instructor. That's work experience. Should you include it in your resume? No!
There's no relevance in your experience as a Gym Instructor and your career as an Underwriter. This is just fluff, not important stuff. All it will do is lengthen your resume unnecessarily.
If you worked as a stockbroker, market researcher, data analyst, credit analyst, and securities trader, these professions have tasks that are relevant to the work of an Underwriter. You should include these experiences in your Underwriter resume.
Underwriter Skills List
As we mentioned earlier, there are different types of underwriters. The demands and requirements for each type of Underwriter are different. In this section, we will discuss the basic qualifications that recruiters want to see in your Underwriter skills list.
Education
Granted that some people have become successful underwriters armed with only a high school diploma. Companies will continue to prioritize applicants with a Bachelor's degree or Associate Degree at the very least.
The Human Resource Department won't be so strict on the field of specialization but they would prefer candidates with a degree in a business-related course such as Economics, Business Management, and Accounting or relevant fields such as Mathematics, Statistics, and Computer Technology.
Certification
If you plan to become an Insurance Underwriter, many companies prefer to hire applicants who have completed certification courses from recognized agencies such as The Institutes.
For those who want to be a real estate property Underwriter, there are certification courses offered by the American Institute of Chartered Property Casualty Underwriters.
Some stock brokerage houses also require their Underwriters to complete Underwriting programs. Some companies do this in-house or pay for the candidates' certification courses.
Knowledge of Computers
You don't have to be a computer expert as an Underwriter. At the very least, you must be comfortable working with spreadsheets and software programs that manage databases and calculate risk factors.
Some of these companies, particularly those in the equities market, might have proprietary software programs. There's a learning curve to be respected but hopefully, yours won't be steep.
Soft Skills
Soft skills refer to your most desirable behavioral traits – the attributes that make you an ideal fit for the job of Underwriter.
Here is a shortlist of soft skills that recruiters are looking for:
Meticulous or detail-oriented
High level of patience
Creative mindset
Excellent level of concentration
Prioritizes time management
A very organized approach to work
Objective mindset
Results-focused
You might be asking yourself "How can the recruiter have an idea of my soft skills with just a resume?"
Trust us, they can!
Like we said in the section "How To Write A Good Underwriter Resume", a recruiter can tell who you are with your resume.
Mistakes in spelling and grammar indicate you might be irresponsible and lack attention to detail. If the information reads as if it was just copied and pasted and not given much thought, it will raise the red flag that you might be the type who won't give much effort.
Underwriter Duties And Responsibilities For the Work Experience Section
The core of your Underwriter resume lies in the work experience section. This is the part where the recruiter checks your transferable skills and work contributions.
You need to show how valuable you can be to the company to make the recruiter want to hire you.
Here are a few tips on how to write an impressive work experience section.
Tailor Your Duties and Responsibilities
The work experience section allows you to present yourself as the best candidate for the job. To do this, you need to match your assets to the company's qualifications.
Review the job posting carefully. Take note of the company's list of responsibilities and required skills, then weave them into your work experience section by using their keywords.
By keying in the employer's preferences, you will be able to present yourself as a candidate who is perfectly aligned with the job and the company's goals. It will also help you pass the Applicant Tracking System (ATS) that recruiters use to scan resumes.
Validate Your Soft Skills
After you have identified the soft skills that the employer requires, it's time to match them with specific incidents where you made use of them.
Include three bullet points to feature your key soft skills. In each bullet point, summarize a situation when you demonstrated the soft skill you wish to showcase.
For example, to highlight your leadership skills:
Coached 50 junior underwriters on a systematic approach to underwriting which improved their performance metrics by 70%
Include Your Key Achievements and Awards
Did you make recommendations that resulted in positive changes? Did you receive awards for exemplary performance?
Most applicants simply list their duties and responsibilities. Make yourself more hireable by adding these achievements and awards to your list.
Money and time you saved for the company
Ideas that increased customer base
Industry or work-related awards (i.e, Underwriter of the Year)
Procedures you created or improved
Innovations or notable recommendations you introduced
Increase in sales
To strengthen the impact of your contributions use dollar amounts, percentages, timespans, number of people, or volume to quantify your accomplishments.
Begin Your Bullet Points with Action Verbs
Action words can do wonders to your resume. They provide a strong image of your professional skills and experience.
Power up your list of duties and responsibilities by using these industry appropriate verbs:
Approve
Address
Appoint
Assess
Authorize
Coordinate
Collaborate
Correspond
Delegate
Demonstrate
Ensure
Establish
Execute
Manage
Monitor
Operate
Persuade
Reconcile
Entry-Level Underwriter Resume
Don't worry about your entry-level Underwriter resume not getting noticed by the recruiter. You won't be the only one. Some companies are more than willing to take in first-time underwriters and have them undergo in-house training. This is especially true for insurance companies and brokerage houses that have particular requirements for underwriting because of their products and services.
If you follow our tips below, your entry-level resume might even be considered over the more experienced job applicants.
Choose the Functional Format
When you don't have the necessary experience, you have to leverage your skills and qualifications that prove you can do underwriting work. These skills include your education, the types of underwriting-specific training you acquired, and the availability of certifications and licenses.
By choosing the functional format, you put these skills at the forefront of your resume. If your qualifications are impressive enough, the recruiter might set aside your lack of underwriting experience and take a chance on you.
Pitch Your Value Proposition Via the Objective Statement
The resume might be your first and only opportunity to engage the recruiter. Go all in and pitch your value proposition by writing a compelling Objective Statement.
Your value proposition answers the question "What I can do for your company that others can't". It might be a tough sell especially if you don't have the experience.
The best approach here is to emphasize your most desirable soft skills. Soft skills are the personality traits that are ideal for the job.
Here's an example of a soft skills-focused Objective Statement that could seal the deal:
"Certified Underwriter seeks the opportunity to be hired by Trendwire Securities. I have invested in this career by acquiring not only the required certification but also additional training from accredited agencies as well as participating in apprenticeship and OJT programs. At this time of the pandemic where lives and enterprises are at stake, the accurate assessment of risk needs human understanding, not Machine Learning. My dedication, sincerity, and commitment to the profession add value to my detailed approach to risk assessment."
Add a Cover Letter
While technically not a part of a resume, a cover letter can become a valuable strategic partner that can send your application to the top of the list.
If you know someone who has a degree of influence with the company you're applying to, whether as an officer, director, or a client, ask that person if you could mention his name in the cover letter.
This is not taking an underhanded approach. Attaching a cover letter is common practice with job seekers. Since this might be your best shot, capitalize on the advantages you have that others don't.
If the responses to your job application aren't coming in as quick as you hoped them to be, give the company a call and follow up. The worst thing that could happen is that you'll be informed your application was declined.
You can ask the person at Human Resources why the company chose someone else. The information you get can be used to improve your approach to the job search process. What's important is to keep your Underwriter resume updated all the time.
We are sorry that this post was not useful for you!
Let us improve this post!
Tell us how we can improve this post?