Accounts Payable Resume Sample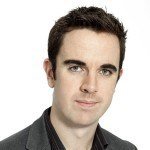 Emmanuel Dennison, BS, MS
Address:              4789 Sunset Terrace, El Paso, TX.
Phone:                  (915) 221 7489
Email:                    [email protected]
Current job:        Accounts Payable Specialist; Comfort Inn, El Paso, TX.
---
Objective
AIPB Certified with more than 4 years experience seeks to become the Accounts Payable Specialist for Mayer Retailers Inc. I have an Associate Degree in Accounting and have managed the accounts payable of companies from different industries. Throughout my career, I have helped the company maintain efficient cash flow as well as good relationships with vendors and creditors.
---
Skills
Certified Accounts Payable Specialist by the American Institute of Professional Bookkeepers.
Associate Degree in Accounting – El. Paso Community College.
4+ years experience as Accounts Payable Specialist.
Proficient in the following software programs – Oracle, Procurify, QuickBooks and Xero.
Excellent knowledge of basic accounting principles.
Experienced with the following functions – general ledger, basic bookkeeping and financial reporting.
Good typing ability – 60 wpm.
Effective communicator; can establish good rapport with vendors and creditors.
Ability to work as an individual or within a team framework.
Highly-organized; consistently meets deadlines.
---
Work Experience
Accounts Payable Specialist; 2020 to present
Comfort Inn; El Paso, TX.
Duties and Duties and Responsibilities
Verifies entries and compares system-generated reports in order to reconcile all submitted work.

Analyzes all invoices and expense reports in order to accurately credit expenses to correct accounts and cost centers.

Ensures that all vendors and creditors of Comfort Inn are prepared in a timely manner by reconciling and resolving all Purchase Orders, account discrepancies and amendments.

Updates and maintains general ledgers and journals by reconciling all monthly statements, invoices, vouchers and relevant documents.

Coordinates with Accounting for the preparation and release of cash disbursement schedule and replenishment of petty cash fund.

Collaborates with Accounting and the Chief Accountant during the scheduled audits or in the event a random audit is conducted.
Account Payable and Receivable; 2017 to 2020
Hidalgo Manufacturing Corporation; El Paso, TX.
Duties and Duties and Responsibilities
Managed and evaluated all invoices for appropriate documentation and approval before request for payment is made.

Ensured the invoices were paid according to cash discount potential and beneficial payment terms.

Endeavoured to match checks and secure all signatures for proper distribution.

Attended to all inquiries and concerns of vendors and creditors.

Maintained all files and documentation accurately and with strict compliance to generally accepted accounting policies.
Accounts Payable Clerk; 2015 to 2017
RTE Innovative Food Concepts; El Paso,  TX.
Duties and Duties and Responsibilities
Tasked to oversee the accounts payable transactions of the franchises under RTE Innovative Food Concepts; reviewed, verified invoices and facilitated requests for payment.

Posted all transactions to journals, ledgers and the appropriate accounts.

Regularly monitored accounts to ensure all invoices are paid in a timely manner.

Coordinated with Purchasing to verify all vouchers, invoices and delivery receipts.

Assisted the restaurants in the month-end general inventory.
---
Education
College
Associate Degree – Accounting
El Paso Community College
El Paso, TX
2011 to 2015
High School
Chapin High School
El Paso, TX.
2007 to 2011
---
Certification
Certified Accounts Payable Specialist by the American Institute of Professional Bookkeepers, 2016.
---
Accounts Payable Skills List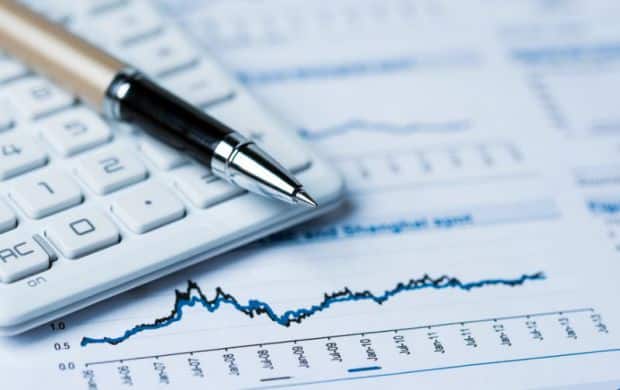 Managing the company's accounts payable records is an important task. No one wants to be behind payment. Services could be cut. Supplies may not be delivered. Reputations could be tarnished. Your skills should show more than just being good with numbers.
Education.


Accounts payable is part of accounting. However, you don't have to be an accounting graduate to get the job. The position is more clerical in nature. You should have an understanding of basic accounting principles.

An Associate Degree in any business-related course will be fine. Be sure to have credits in Basic Accounting. Like our sample resume for Accounts Payable, it is a big plus to have an accounting degree.
Certifications.
You don't have to be certified in Accounts Payable. You may choose to be certified as our candidate James. In his case, he was certified by the AIPB. Being certified will boost your credibility. If you don't know basic accounting, you should take up short courses. Even if this is clerical work, companies expect you to know basic accounting.
Computer Skills.

Accounting systems are automated. You should be proficient in a number of accounting software. Among the best are QuickBooks, Xero, and Oracle. Of course, you should also know Excel.

Math Skills.

You will be doing a lot of calculations. Part of the job includes dealing with third parties. This includes creditors to the business. You will reconcile accounts with them. You will also review cash flow so you can fit in the payment schedule. Having good math skills ensures your calculations are accurate.

Highly-Organized.


Accounts payable will cover a lot of transactions. It's not just suppliers. It includes everyone the company owes payment to. These include payroll, agencies, financiers and other suppliers. You have to be well-organized to keep track of their status.
Accounts Payable Resume Objective
Keep your resume objective short and simple. This is a key section of your resume. Your objective statement tells the recruiter why they should hire you. And it is easy and simple to do!
All you need is to review the job post. What skills does the company need? Do you have these skills? If so, put them in your objective statement. You should present them in the same order as the job post.
The job post required someone who is certified and at least 2 years experience. So that's how we started James' objective statement.
We also indicated that he had an Associate Degree in accounting. This will give him an advantage over others with lower attainment. If there are college graduates, the certification may offset their advantage.
When writing your resume objective, keep it to no more than 3 to 4 sentences. Finally, write it in your own voice. Think of it as your way of introduction to the recruiter.
Accounts Payable Resume Format
If you have the required experience, use the reverse chronological. It puts the focus on your work experience. Recruiters prefer this format because it is easy to read. They can tell right away your current level of skill.
How do you present this format? Take a look at how we arranged our sample resume:
Contact Information

Objective Statement

Skills

Work Experience

Education

Certifications

Personal Information
If you are certified, this will be an advantage. You can place it right after "Skills" to give it more visibility.
Entry Level Accounts Payable Resume
You can get the job even if you have an entry level Accounts Payable resume. As we mentioned, this is more clerical in nature. In most companies, it is considered entry level. However, standards may apply:
You should know basic accounting. Companies may train you but it is better to have background knowledge.

You must be good at organizing. If you work for a big company, its accounts payable section will be very busy. You have to know how to organize accounts so you can keep track of them.

You must be good with numbers. Math will always be a required skill. Every single day on the job entails calculations.
If you are changing careers, identify the tasks you did which are similar to the work required in Accounts Payable.
Accounts Payable Resume Writing Tips
Just like the nature of your job, you have to limit mistakes. Here are a few Accounts Payable resume writing tips you can use:
No Spelling and Grammatical Errors –

Not only are these turn-offs. These types of errors show lack of detail. In accounts payable, you have be very detailed. A small mistake can be very costly to the company. Always review your resume before sending it out.

Highlight Your Overall Skill Set –

Companies prefer people with a wider skill set in accounting. You may be asked to do other work such as bookkeeping, updating records and preparing reports. Show that you can do these types of jobs on your resume.

Customize It – The biggest mistake you can do is to submit the same resume for all applications. Recruiters know a generic resume when they see one. It shows lack of regard and dedication.
We are sorry that this post was not useful for you!
Let us improve this post!
Tell us how we can improve this post?