Bank Teller Resume Sample
Alex M. Morgenson
Address:            5150 Wyoming Street
Phone:                (505) 123-4567
Email:                  [email protected]
Current job:      Bank Teller at DBM Universal Banking Corporation
---
Objective
To contribute to the success of the bank by effectively lending assistance to its many depositors in their individual transactions and hopefully, grow into my career in the banking industry by learning about its many facets from the ground up.
---
Skills
Proficient in MS Office

Fluent in Spanish

2 years experience in managing Customer Support

Great ability in managing stressful situations

Proficient in problem-solving

Highly organized

Punctual

Great ability to work with an organization
---
Work Experience
Bank Teller, 2019 to Present
DBM Universal Banking Corporation, New York City, New York
Duties and Responsibilities
Receives counts and manages cash at beginning of every shift

Familiarize with bank's customers and validate their transactions

Processes foreign exchange transactions

Prepares cashier's checks, traveler's checks, and personal money orders

Assists in facilitating loan and mortgage payments and payments for utility accounts

Records all transactions according to bank guidelines and procedures
Offers new instruments and investment opportunities to bank clients

Responds to all customer inquiries regarding their transactions and account history.

Provides timely assistance to all clients who have concerns about their accounts.

Respects and strictly comply with all of the bank's internal control measures
Customer Support Officer, 2015 to 2019
XYZ Telecommunications Inc., Portland, Oregon
Duties and Responsibilities
Receives inbound calls from customers and suppliers

Responds to all inquiries sent via e-mail and chat service

Prepares and issues trouble tickets to customers

Follows up on the status of customer's trouble ticket

Attempts to resolve customer support issues within 24 hours upon receipt

Assists customers in finding the resolution to their respective issues

Updates customer records in the CRM

Prepares reports on customer transactions for the day
---
Education
College, George Fox University
Bachelor of Science, Psychology
Newberg, Oregon
2011 – 2015, 3.6 GPA
West Linn High School
High School Diploma
West Linn, Oregon
2007 – 2011, 3.5 GPA
---
Courses
Foreign Language; Level 8 – Spanish

CRM Administration

MS Office
---
Bank Teller Job Description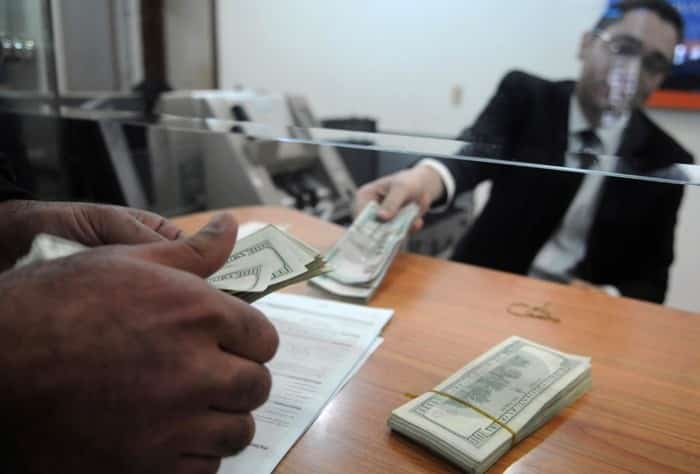 We hope our Bank Teller resume example has given you a clearer idea on how to compose your resume. Before you proceed, we advise you to read up on the Bank Teller job description provided below so you will have a more detailed idea of what could be expected from a Bank Teller.
As a Bank Teller, you will be the first line of contact between the bank and the client. Thus in addition to having requisite qualities of organization, attention to detail and familiarity with the various banking processes and services you must have an appreciable level of customer service skills.
Customers or depositors have different needs when they go to a bank. Some of these needs maybe straightforward such as a deposit, withdrawal or a payment transaction. But there will be customers with more complex transactions such as a fund transfer to cover a foreign exchange payment to a creditor that will be facilitated through an auto-debit mechanism. The Bank Teller must be very focused and meticulous in following the correct procedures in every transaction.
As another example, payments for loans and other credit facilities must be accurately facilitated. If the details provided by the client are unclear, do not assume that you were able to decipher it correctly. Ask the client to clarify the entries.
You are also tasked with managing the money that will be entrusted to you at the start of the shift. You have to be precise with your cash count and at the end of your shift, the ending balance must be reconciled by the day's transactions.  
As the front line representative of the bank, you must always look professional, neat and confident. Regardless of the kind of day you are having, you must always be courteous and respectful to clients. Most of all always exude and conduct your work with confidence. Clients feel more secure transacting with Bank Tellers who approach their job with confidence and definitiveness.
Bank Teller Ideal Job Qualifications
If you plan to become a Bank Teller you should possess the following qualifications for the job:
Great People Skills.

Despite the important responsibility of handling potentially large sums of money, a Bank Teller is the first person bank customers deal with. Bank customers are unique individuals with different behavioral profiles, attitudes. Not many will be pleasant or patient; you will periodically encounter irate, imposing and generally rude customers. Through it all, you must remain professional and focused toward resolving the issues that concern the client.
Effective Communication Skills.

A big part of having a smooth transaction is ensuring effective communication. Clients will have special instructions on some transactions. You must be focused on listening and relaying correct procedures. If you are not sure of the instructions, do not hesitate to get clarification.
Proficient in Basic Math and Counting.

Some of these transactions can be very large and clients may have special requests in terms of denominations. There can be deposits which include small denominations of cents or dimes.
Highly Organized.

A bank has many instruments and services. Each one has their own process, guidelines, and internal controls. You must be very familiar with these processes because often times, transactions will require a combination of these services. You have to make sure you have filed away all records and receipts handled in your shift.
Meticulous; Detail-Oriented.

Bank tellers will be entrusted with a large sum of money. This will be your responsibility. You have to pay close attention to every transaction with every client and make sure these balance out with the remaining cash at the end of your shift.
After reviewing this post, we hope we have given you good ideas on how to craft your Bank Teller resume using our template. We also hope we have helped you develop greater in-depth knowledge of your job as a Bank Teller.
We are sorry that this post was not useful for you!
Let us improve this post!
Tell us how we can improve this post?