Assistant Project Manager Resume Sample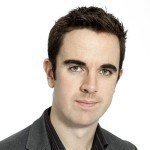 Thomas R. Gordon
Address:         7945 E. Claire Drive, Phoenix, AZ.
Phone:            (602) 741 6379
Email:             [email protected]
Current Job:  Assistant Project Manager; Watterson Property Developers and Construction Company,
Phoenix, AZ.
---
Objective
Highly experienced Assistant Project Manager with more than 10 years in construction and property development. I am proficient in various construction-based project management software such as CoConstruct, Builder Trend, and Pro Core and have developed essential administrative skills that would effectively support your team at Van Zant Construction Corporation. Dedicated, meticulous and have a team-oriented mentality are strong attributes that make for a great fit in your company.
---
Skills
10+ years experience as Assistant Project Manager.

Bachelor Degree in Economics.

Proficient in CoConstruct, Builder Trend and Pro Core project management programs.

Excellent communication skills.

Professional; always punctual at work and regularly meets timelines.

Dedicated; prepared to work long hours and visit construction sites as often as needed.

Thrives in a team environment.
---
Work Experience
Assistant Project Manager; 2020 to present
Watterson Property Developers and Construction Company, Phoenix, AZ.
Duties and Responsibilities
Provides administrative and management services for projects with regard to budget, schedule and contract requirements.

Schedules and conducts meetings for the purpose of reviewing and discussing procedures, work progress, changes in scheduling.

Reviews and confers with Project Manager on any changes or update to the construction schedule.

Oversees construction work and closely reviews all invoices covering materials used in the project.

Manages accounting records on all work done per project.
Assistant Project Manager; 2017 to 2020
Bauerman Construction; Phoenix, AZ
Duties and Responsibilities
Reviewed all safety programs and procedures; instituted changes and revisions as necessary and worked to ensure these processes are strictly in place.

Ensured that all work performed is covered by the appropriate contract documents and authorized to request additional tests and inspections if and when merited.

Tasked to preside over conflict resolution meetings and document requisite reports.

Recorded progress of work by managing and tracking daily/ weekly logs.

Maintained and documented all record of drawings on site including as-built plans.
Assistant Project Manager; 2015 to 2017
Langman and Sons Property Development Corporation; Phoenix, AZ.
Duties and Responsibilities
Arranged for delivery, storage and protection of all materials purchased by the company.

Presided and managed final start-up and testing of all systems.

Prepared pre-inspection checklist with Project Manager.

Coordinated with Architect to ensure substantial completion and thorough inspection of each stage of the project in accordance with the timetable of development.

Acted as liaison officer to obtain all pre-construction documents from the local government.
---
Education
College
Bachelor Degree – Economics
Paradise Valley Community College
Phoenix, AZ
2011 to 2015
High School
RSD High School
Phoenix, AZ
2007 to 2011
---
Assistant Project Manager Resume Skills List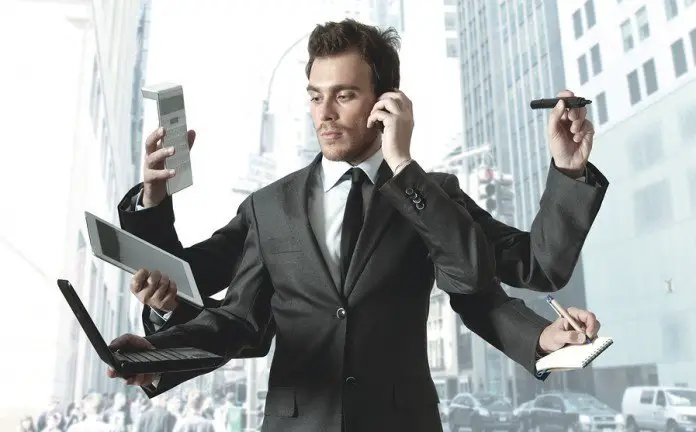 If it takes a village to raise a child, it takes a team to complete a project. At the helm of the project is the Project Manager and he/she will count on you to get everyone on the same page. Your Assistant Project Manager skills list must present a variety of competencies, specializations and attributes that will contribute to the successful completion of the venture.
Education.


Having a Bachelor Degree in a business or engineering course will definitely boost your chances of getting hired especially if you are planning a career in the construction or manufacturing industries.

Certification
If you don't have a Bachelor Degree or even an Associate Degree, you should sign up for courses that are relevant to the Assistant Project Manager position to add more substance to your qualifications. These courses could include operations and workforce management, IT management, budget analysis and leadership seminars.
Administrative Skills.


As the assistant to the Project Manager, you should be proficient in basic administrative skills like calendar management, file documentation, email filtering, phone handling and scheduling.

You can see these tasks itemized in our sample job description for Assistant Project Manager resume.
Computer Literacy


When you work with a team, it is important to always stay connected. Not everyone goes onsite. Some team members could be located remotely.

As the Assistant Project Manager, you might be entrusted to coordinate with everyone. You should be familiar with the best software programs for project management.
Ability to Work with a Team
Everyone on the team will have specific tasks to attend to. The Project Manager may ask you to track their progress to make sure they all stay within the development timetable. You should get everyone moving without having to hover over their shoulder all the time.
Highly Organized


It doesn't matter what industry you are in. Time is money. How you manage time will depend on your organizational skills. Make sure the team is on pace with their checklist or punch-list. The best managers are able to find time during the week to get everyone together, discuss current issues and come up with courses of actions or possible solutions.

Business Analytics


In project management, metrics are established to ensure the 

quality of work is maintained. But it can be a balancing act if there is a deadline to meet.

As the Assistant Project Manager, you should be adept at studying metrics so you can provide data-driven business analysis which can be used by the Project Manager as bases for decision-making.
Assistant Project Manager Resume Objective
The best Assistant Project Manager resume objective is one that is concise; direct to the point.
You can see from our sample resume objective for Assistant Project Manager that from the get-go with capitalized on Thomas' extensive 10-year experience.
As we mentioned earlier, it takes time to become a credible Assistant Project Manager. Companies value candidates with long tenure because this means their skills and decision-making abilities have been sharply honed.
Then we added technical proficiencies in project management software programs commonly used in the construction and property development industry. This type of information is particularly valuable if specific software programs were mentioned in the job post.
Lastly, we made sure to mention the name of the company Thomas was applying to so we can give the resume a more customized and personalized feel to it.
Assistant Project Manager Resume Format
The key to landing the position is to highlight your work experience first and foremost. Use the reverse chronological for your Assistant Project Manager resume format.
First, we set up the sample resume template for Assistant Project Manager in this manner:
Contact Details

Objective Statement

Skills

Work Experience

Education

Personal Information
This is the standard template for the reverse chronological format that hiring managers are used to. It helps set up the qualifications or job descriptions listed in Work Experience.
When writing your work experience, start with your current or most recent employment then move backward. You don't have to list down a high number of responsibilities. Focus on at least 5 responsibilities which you were assigned and would indicate or show career growth.
Entry Level Assistant Project Manager Resume
Everybody who wants to start a new career just needs one opportunity. If you have an entry-level Assistant Project Manager resume, experience may not be on your side but it doesn't mean it's game over.
First, you have to use the functional format which will shift attention away from your lack of experience and toward your strengths. The functional format will rearrange our Assistant Project Manager sample resume format as follows:
Contact Details

Objective Statement

Skills

Education

Work Experience

Personal Information
Second, use the resume objective to share your story with the Hiring Manager. Let him/her know why you decided to become an Assistant Project Manager. Perhaps you decided a change in career was the best move you can make in your life.
Third, review the job post and evaluate if you possess any of the requirements that were listed by the company. If so, write your work experience to support those required skills and attributes.
Assistant Project Manager Resume Writing Tips
As the Assistant Project Manager, you are second-in-command of the team. The Project Manager will depend on you heavily to make sure everything runs to schedule. Before submitting your application, go over our Assistant Project Manager resume writing tips to convince the company that you are the right person for the job.
Spare No Details –

When describing what you did in your employment history, go into greater detail. Don't submit generic job descriptions. Details will differentiate you from other applicants and show you know your job by heart.

Highlight Your Hard Skills – Are you an expert in some project management programs? Did you take up Strength Leadership seminars? Include these very important qualifications in your resume.
If you're not confident about your submission, take a few minutes to review our sample resume for Assistant Project Manager and institute the necessary changes.
We are sorry that this post was not useful for you!
Let us improve this post!
Tell us how we can improve this post?