Leasing Agent Resume Sample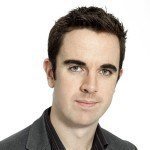 Jonathan S. Adams

Address:            188 Harrison Street, Chicago, Illinois
Phone:                (312) 9876543
Email:                [email protected]
Current job:    Leasing Agent, Sterling Properties, Illinois
---
Objective :
Results oriented, dynamic and values-based professionally licensed and NALP certified Leasing Agent with  5+ years of work experience and a proven track record of 90% occupancy rate in assigned properties, seeks to join Empire Development as a Senior Leasing Consultant. I want to share the talent and skills that have given me a successful career in the industry.
---
Skills :
Licensed: Illinois Real Estate Leasing Agent

Certified National Apartment Leasing Professional (NALP)

AA in Business Administration

Member of Chicago Association of Realtors since 2016

Organized and efficient Multitasker

Proficient in property management software Buildium and Yardi; CRM software CompanyHub and Zoho

Proactive Communicator

Bilingual: English and Spanish

Valid Driver's License
Certifications:
Certified National Apartment Leasing Professional (NALP),  2015
---
Work Experience
Leasing Agent, 2015-present
Sterling Properties, Chicago, IL
Duties and Responsibilities
Utilizes ValueMatch sales platform for leads and meets the targets set for contacts, personal visits, deposits, admissions.
Pre-qualifies prospective tenants and secures lease agreements from qualified applicants.
Verifies applications in a timely manner and assists lessees during move in.
Visits new occupants to welcome and orient them on occupancy policies to ensure a smooth transition.
Collaborates with building administration officers, maintenance staff, and security heads to ensure tenants' satisfaction during the lease term.
Leasing Agent, 2016-2017
Dreams Holdings Inc., Chicago, IL
Duties and Responsibilities
Presented available units and negotiated terms with prospects.
Maintained database of leads and follow up a system using CompanyHub CRM software.
Acted as a lead mediator between lessee and lessor and conducted site visits with prospects and their families.
Performed due diligence on prospective renters and prepared approval notifications for qualified applicants.
Created strategies for Resident Retention Projects which had 95% success rate.
Leasing Agent, 2015
Blue Cross Apartments, Chicago, IL
Duties and Responsibilities
Facilitated lease agreement with tenants and collection of rents and security deposits
Rented out 30 vacant units with a minimum 2-year lease term which increased occupancy rate by 25%
Developed new social media marketing strategy and chaired open house promotional events
Responded to online queries and initiated meetings with prospective clients for unit viewing
Attended monthly meetings of residents to ensure that all their concerns are promptly addressed
---
Education
Online Bachelor of Business Administration
University of Illinois, Chicago, IL
In Progress
Leasing Agent Pre-Licensing Course
Realtors Real Estate School, Chicago, IL
2016
Basic Housing Options Course and Approaches to Leasing Properties Course
Realtors Real Estate School, Chicago, IL
2015
Associate of Arts in Business Administration
University of Illinois, Chicago, IL
2014-2015; GPA 3.8
High School
Mary Hill School, Chicago, IL
2015-2016; GPA 3.8
---
 Personal information
Status: Single
Date of Birth: November 13, 1991
Hobbies include playing guitar, soccer and mixed martial arts.
Leasing Agent Resume Skills List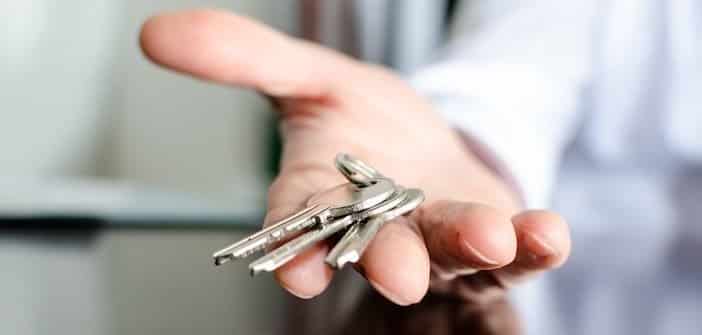 Getting licensed and certified is a great thing. But you need more than a piece of paper to make you succeed as a leasing agent. Your Leasing Agent resume skills list must show a good balance of hard and soft skills.
As you have read in our sample Leasing Agent resume, closing a deal is not a simple process. You should know how to qualify clients, use various software to improve productivity, manage online marketing campaigns to generate leads and most of all, have the ability to relate to clients and co-workers.
Here is a list of skills that you should include in your resume for Leasing Agent:
Education. 

One can become a leasing agent straight from high school. However, getting an associate's degree in a related field will certainly give you a competitive edge. Another option is to sign up for short training programs prior to your job search. This will show the hiring manager that you are knowledgeable on leasing concepts, procedures, and state laws.

Licensure. 

Leasing Agents must be licensed in order to be eligible for work. Licensure examinations in all states are given to entrants who are at least 18 years old, possess a high school diploma and certified by the state they wish to practice at. Research on licensing requirements as procedures may vary per state.

Certifications. 

After 6 months of working in the field, you must undergo training courses in preparation for certification exams. Although many employers do not require certifications, it would come in handy when you are seeking for career advancement. Check the sites of professional associations of leasing agents for training programs that you can sign up for.

Additional Skills. 

Like all professionals, leasing agents often wear multiple hats to serve their employers and clients better. For example, Jonathan specified the property management and database software he is proficient with. In addition to that, being lingual will certainly make him more attractive to the hiring manager because he can connect better with customers of diverse backgrounds.

Proactive style of communication. 

It is important for a Leasing Agent to fully understand the value of good customer service and effective communication skills. Customer loyalty is earned after you show them that you are dependable and sincerely concerned for their well-being.Keep in mind that the relationship with tenants does not end after they move into their units. Part of your job is to ensure that they will have a highly satisfactory experience during their lease term. Listening to their needs and communicating pleasantly are necessary to foster good relations with them.

Results driven. 

Employers will hire you based on your ability to bring in and retain more tenants. Highlight your sales performance in your resume's work experience section to show that you have a knack for selling. It all boils down to who can bring in the most number of new clients to show that you have done that in the past, in order to stand out.
Leasing Agent Resume Objective
When you write your Leasing Agent resume objective remember to market yourself in the same manner that you would present a unit to a prospective tenant.
In the objective statement of our Leasing Agent sample resume, we started it off with the candidate's three defining soft skills: results-oriented, dynamic and values-based. Once the developer reads Jonathan's work experience, results-oriented will be very clear because there are numbers to validate his performance as a leasing agent.
From there, Jonathan discloses his licenses and certifications to balance out hard and soft skills. The owner or developer will be at ease after learning Jonathan is professionally licensed and authorized to manage properties.
Of course, what is an objective statement without a purpose? Jonathan states he is desirous to work with Empire Development as its new Senior Leasing Consultant and that he believes he has the skills and talent to contribute to the success of the company.
An objective statement isn't just a set of words and phrases. It is your voice on the resume. Make sure you are heard loud and clear.
Leasing Agent Resume Format
For your Leasing Agent resume format, choose the reverse chronological type if you have a solid work history and your previous jobs are related to the position you are applying for.
We suggest that you arrange information in this order:
Contact Information
Objective Statement
Skills
Work Experience
Education
Certifications
Personal Information
As you can see in our Leasing Agent resume sample, Jonathan's work experience and educational background are easy to track because of the built-in timeline. The bullet lists also allow the hiring manager to spot the required skills immediately.
Entry Level Leasing Agent Resume
If you are starting out in this profession, your entry level Leasing Agent resume may not be impressive given that it may not have ample experience. The key then is to highlight your license, certifications and other applicable skills.
The functional format will be the best way to arrange your resume for leasing agent at an entry level. This will be set up as follows:
Contact Information
Objective Statement
Skills
License/ Certifications
Education
Work Experience
Personal Information
Leasing Agent Resume Writing Tips
Writing to impress can get the better of any applicant who is determined to get the job. Resist the urge to exaggerate your skills, accomplishments, and achievements in your Leasing Agent resume.
It would be better to use action verbs to describe your skills and work accomplishments. Begin your bullet list with powerful words, such as improved, performed, planned, sold and negotiated. Remember to substantiate your claims with accurate numbers.
Focus on the position you are eyeing and always refer to the employer's job post so you won't be tempted to stray. Keep in mind that no matter how stellar an achievement or award maybe, if it is not aligned with the purpose of the property developer it may not make much difference in your application.
We are sorry that this post was not useful for you!
Let us improve this post!
Tell us how we can improve this post?