Actuary Resume Sample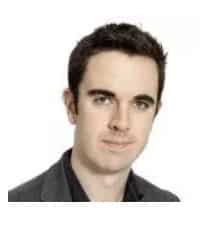 Jordan G. Hightower
Address:          2748 Grape Street, Denver, CO
Phone:              (720) 997 4756
Email:               [email protected]
Current Job:    Actuary, ALNARI Investments Specialists, Denver. CO.
Objective
Well-experienced, dedicated, and results-driven professional Actuary is interested in becoming the Actuary of Morgan-Jenkins Financial. The average work experience for an Actuary is 3.3 years. I bring onboard 5 years of work experience and quantifiable achievements.
Professional Exams
Passed Exam P; administered by the Society of Actuaries in 2015
Passed Exam FM; administered by the Society of Actuaries in 2014
Strengths/Special Skills
Computer Programming – JavaScript, C++
Computer Software – MS Office, Access, and SAS
Work Experience
Actuary – 2017 to Present
ALNARI Investment Specialists; Denver, CO.
Responsibilities:
Use Mathematical models and statistics to determine the probability and degree of risk.
Analyze statistics to calculate the rates of accidents per demographic group.
Provide expertise in developing new financial instruments for clients.
Prepare risk reports, valuations, and periodic updates.
Monitor the level of risk in the company's various trading positions.
Provide guidance to the company when negotiating mergers and acquisitions. 
Assistant Actuary – 2015 to 2017
ALNARI Investment Specialists; Denver, CO
Responsibilities:
Collaborate with the company's IT team to design and develop systems that ensure strict compliance with the industry's regulating bodies.
Perform relationship management functions such as liaising with various stakeholders, associates, suppliers, creditors, financial directors, and portfolio managers.
Conduct research to evaluate the level of risk that the company's investments in various securities may be exposed to.
Provide advice on the recruitment, selection, and hiring of new investment managers.
Review and recommend changes, improvements or amendments to the company's current policies on pensions and benefits.
Education
College
Bachelor Degree
Actuarial Science
University of Denver
Denver, CO
2011 to 2015
GPA – 3.52
Westlake High School
High School Diploma
2007-2011, 3.6 GPA
How To Write A Good Actuary Resume
Actuaries are risk managers. They have the ability to evaluate the likelihood of future events by using mathematical models and statistics instead of a crystal ball. Their role in the business is highly valued. Companies want to hire the best Actuaries in the job market.
That is why the format of an Actuary resume is different. 
Recruiters are used to going over resumes that are presented in the reverse-chronological format whereby the focus is on work experience. While experience remains an important consideration, when it comes to hiring an Actuary, recruiters want to see your qualifications. 
Here are tips on how to write a good Actuary resume:
Highlight Education and Examinations
If you want to become an Actuary, you should take up Actuarial Science in college although other courses such as Economics and Business Administration can be pathways to the career. 
However, graduating and getting your degree is just the first step in becoming an Actuary. 
You have to take a series of exams that are administered by the regulating body for Actuaries. In the United States, the organizations are the Society of Actuaries (SOA) and the Casualty Actuarial Society (CAS).
Passing the exams shows the recruiter that you are invested in the career of an Actuary. The exams are quite tough with only 40% to 50% of examinees successfully passing the tests. A score of 70% is considered "good". 
If you are one of the successful examinees, make sure the recruiter knows this by indicating this important detail in the top third section of your resume. 
Shine the Spotlight on Your GPA
Recruiters place a premium on a high GPA for this job and will use the score to differentiate job applicants.
If your GPA score is higher than 3.0, indicate it in your resume. For this reason, the section on Education is placed higher up the resume than Work Experience. 
Emphasize Your Strongest Skills
Are you knowledgeable about computers? Can you do some computer programming? Are you proficient in MS Office? 
As an Actuary, you will be flexing your Math muscles a lot. You will also be reviewing statistical numbers and other relevant business figures. The computer will be your constant companion. 
Employers value candidates who are adept at handling computers and running specific programs. If you are one such candidate, state this fact in your resume. 
Give a Detailed Description of Your Work Experience
The Work Experience section is where the Hiring Manager will focus his attention on. He wants to gauge your knowledge of the job and the types of duties and responsibilities that you handled. 
Don't give generic descriptions. Provide as much detail as possible. Go into specifics when it comes to the tasks you performed for the company. If you were able to contribute to the success of the company or introduced a new product or service, highlight the information in your resume. 
Actuary Skills List
When measuring risk, you have to be precise. Actuaries must have the right set of hard skills to minimize the possibility of making mistakes in their assumptions, projections, and recommendations to the company.
Here is a list of important hard skills for an Actuary. If you have these types of technical skills in your resume, you will surely impress the recruiter:
Mathematics
Statistics
Computer Programming
Computer software for spreadsheets and word processing
Knowledge of insurance
Knowledge of the equities markets and other forms of investments
Knowledge of banking and finance
Business acumen
Having technical and fundamental skills is one thing, you must also have the right personality traits to perform your functions to the best of your ability. Here are the ideal soft skills for an Actuary:
Creative Thinker
Competent Analyst
Excellent communication skills
Ability to work with others
Patient
Dedicated
Excellent time management skills
A highly detailed approach to work
Actuary Duties And Responsibilities For The Work Experience Section
Actuaries are hired by companies from various industries. There will always be openings as this job is very much in demand. Expect competition to be tight as the position offers a high salary and good benefits. 
Chances are, many of the candidates have taken the Actuarial exams from the SOA or the CAS. The differentiator will then be the Work Experience section.
To stay ahead of the competition, your Actuary duties and responsibilities must be spot on. As mentioned earlier, give detailed job descriptions. Be specific with the types of functions that you performed. 
Here is an example of a poor job description:
Analyzed risk levels
Reviewed investment portfolio
Met with clients
Prepared reports
Discussed results with the portfolio managers
Job descriptions that are presented in this manner come across as generic, one-size-fits-all descriptions. There is nothing in the information that will entice the Hiring Manager to consider you for the interview much less the job.
The best approach is to tailor-fit the job descriptions of your duties and responsibilities to the needs of the employer. You can find out the requirements of the job by reviewing the job ad.
Here is an example of a well-detailed description of the duties and responsibilities of an Actuary's work experience:
Conduct a review of the employer's current benefits schedule and cross-reference with projected income for the next two years to determine if total compensation is sustainable.
Perform thorough risk analysis on the businesses that the company plans to acquire.
Prepare detailed reports on proposed acquisitions and mergers and discuss the findings and recommendations with the company's main decision-makers.
Create operating models and process flows for various key departments of the company for the purpose of streamlining costs and improving efficiency.
Undertake research by using mathematics and statistics to validate hypotheses, theories, and come up with potential risk scenarios. 
Review and recommend changes, improvements or amendments to the company's current policies on pensions and benefits. 
As you can see, there is a world of difference between the first and second examples of job descriptions for an Actuary resume. The more detailed and comprehensive the descriptions, the better.
Lastly, highlight your achievements or contributions to the company's success. There are no limits to what you can put on your work experience section. Just make sure the information that you provide is relevant to the needs of the company. 
Entry-Level Actuary Resume
The great thing about embarking on an Actuary career is that you can compete for some of the high-paying jobs in the market even if you have an entry-level resume.
As we mentioned earlier, recruiters would like to see your qualifications in terms of education and skill. 
Use the Combination Format – Similar to our sample resume for an Actuary, put special emphasis on your technical and fundamental qualifications. If you passed the exams from the SOA or CAS, place the information in the top third section of the resume below Contact Information. 
If you have some work experience, apply the rules of the reverse-chronological format and begin from your latest or most current employment.
Include Internships – It is not uncommon for undergraduates of Actuarial Science to participate in internships. If you accepted an internship, include the information in your resume and place the section after Education.
Keep the Resume Short – Recruiters don't have the entire day to review resumes. They have other responsibilities to attend to. 
When writing a resume, keep it short. You should only include the important and most relevant details. 
Avoid Errors in Spelling and Grammar – An Actuary is supposed to be precise, thorough, and meticulous in his job. After all, he is tasked to identify and measure the level of risk.
Errors in grammar and spelling will put your resume at risk. For sure, the recruiter will recognize these types of errors and consider them against your application. 
If you can't be responsible and thorough with your resume, what more with the future of the company.
Before submitting your resume, take the time to implement Quality Control procedures. Run it through a grammar and spelling checker software or have a friend with trusted eyes give your resume a review.
We are sorry that this post was not useful for you!
Let us improve this post!
Tell us how we can improve this post?