Marketing Assistant Resume Sample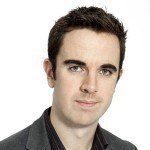 Stanley J. Cressley
Address:         1781 Calle Preciosa, Santa Fe, NM.
Phone:            (505) 231 9874
Email:             [email protected]
Current Job:  Marketing Assistant; Whammo Digital Advertising, Santa Fe, NM.
---
Objective
Highly motivated, dedicated and dynamic Marketing Assistant with a proven track record of completing projects within the timetable and in accordance with client standards and guidelines. My goal is to eventually build a career in Marketing with your esteemed company. For now, I would like to offer my 6 years experience, acquired training, proficiency in popular software programs for marketing and top-notch administrative skills and prove my value as the new Marketing Assistant for High Impact Digital Solutions.  
---
Skills
Associate Degree in Marketing; Santa Fe Community College, 2016.

6+ years experience as Marketing Assistant.

Proficient in Adobe Photoshop, Campaign Monitor, SalesForce, MailChimp and MS Office.

Highly organized; regularly meets deadlines.

Excellent administrative skills.

Pressure performer.

Creative thinker.

Articulate; good listener.
---
Work Experience
Marketing Assistant; 2017 to present
Whammo Digital Advertising, Santa Fe, NM.
Duties and Responsibilities
Reports directly to the Marketing Manager.

Provides administrative support for the marketing team. Tasks include email filtering, calendar management, phone handling, appointment scheduling and preparation of presentation materials.

Sets up workflows and communication channels for Whammo's remote team through SalesForce.
Tracks performance, records and analyzes data of the following online marketing processes: email marketing, social media marketing, and PPC advertising.

Presides over preliminary meetings and manages onboarding process with Whammo's new clients.
Marketing Assistant; 2013 to 2015
Creative Concepts and Design Solutions; Santa Fe, NM.
Duties and Responsibilities
Provided administrative and operational assistance to Creative Concepts marketing team; specifically, we were tasked to design, develop and implement traditional and digital marketing campaigns for the company's clients.

Handled logistical concerns particularly securing of city permits and eventual distribution and installation of traditional marketing materials such as flyers, streamers, and posters.

Prepared marketing presentation materials using MS Office: PowerPoint slides and spreadsheets.

Assisted the content writing group in preparing marketing web copy, articles, and short-form blogs.

Moderated and managed the company's Facebook and Twitter accounts.
Jr. Marketing Officer; 2012 to 2013
Chainz 'n' Gainz Fitness Center; Santa Fe, NM.
Duties and Responsibilities
In 2017, Chainz 'n' Gainz started its operation as a fitness center focusing on functional and strength training. As part of its marketing team, we were tasked to generate 500 annual memberships plus clients for the gym's personal training program.

Conducted market studies on user's profile, target demographics, perceptions of fitness centers, the average budget for health activities and obesity rate within a 5-mile radius.

Conceptualized and implemented email marketing campaign.

Assisted web design and graphics team in producing concept videos for distribution through social media.

Attended to inquiries that came in through email, social media, chat support and inbound phone calling.

Chainz 'n' Gainz hit its target of 500 annual memberships after three quarters. The gym has since expanded its facilities to include an outdoor training area.
---
Education
Associate Degree – Marketing
Santa Fe Community College
Santa Fe, NM.
2012 to 2013
High School
St. Michaels High School
Santa Fe, NM.
2016 to 2017
---
Personal information
Status: Single
Date of Birth: July 14, 1991
Hobbies include Mountain Biking, reading poetry
Marketing Assistant Resume Skills List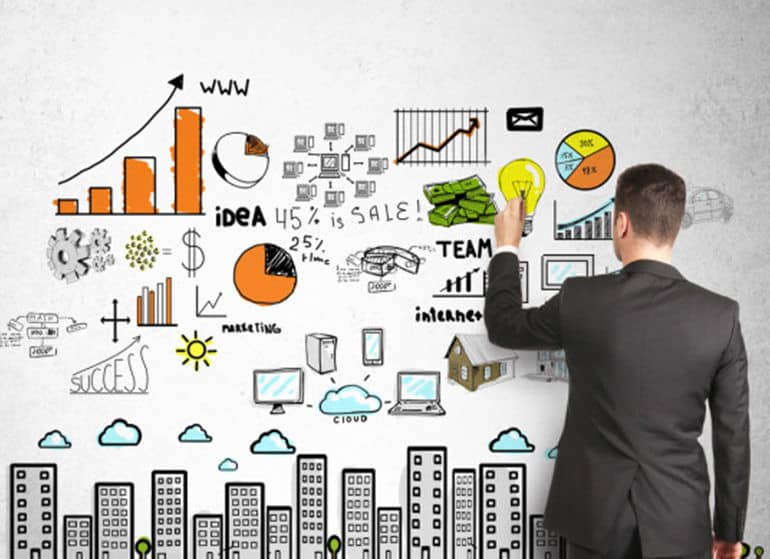 A Marketing Assistant is a glue that keeps everything together. Your Marketing Assistant skills list must show you have the ability to perform administrative tasks, provide valuable input to the creative process and most importantly, make sure each person in the team can focus 100% on his/her set of responsibilities.
What skills and qualifications are these?
Education.

If you finished only up to high school, you can still find work as a Marketing Assistant. It will be more difficult compared to an applicant who completed a two to four-year course, but with the right packaging of skills, you can still be considered for the job. 

Certification.

You don't have to be certified or licensed to become a Marketing Assistant. However, it would strengthen your claim to the job opening if you are certified in hard skills that are specific to Marketing. These hard skills include popular marketing processes such as Digital Marketing, Search Engine Optimization (SEO), Search Engine Marketing (SEM), Content Writing and Social Media Marketing (SMM). 
Computer Literacy.

As you have read in our example of a resume for Marketing Assistant, being proficient in MS Office is not enough to increase your stock in the job market. You should also be skilled in project management software because it is common today for marketing agencies to contract the services of remote workers. It is also easier to organize work when using programs like Asana, SalesForce, and DropBox.

Administrative Skills.

A marketing team would typically be composed of different skill sets: Web Designer, Graphics Artist, Social Media Marketer, SEO professional, Content Writer and Digital Marketer. Having solid administrative skills such as calendar management, appointment setting, phone handling and email filtering will help each team member focus only on the tasks that he/she needs to do. Thus, a Marketing Assistant can directly contribute to productivity. 
Marketing Assistant Resume Objective
A successful marketing team is one where all the personalities fit together. They have the right mix of hard skills as well as personal attributes or soft skills that make them mesh well. Use your Marketing Assistant resume objective to give the potential employer an idea of who you are.
Sometimes you can figure out the kind of culture a company has simply by reading its website. Most of the attributes a company is looking for are often indicated in the job post. Take note of the personal qualities and assess if you fit what they are looking for.
In our sample resume objective for Marketing Assistant, we led off with three soft skills: highly motivated, dedicated and dynamic. These qualities were probably similar to what was stated in the job post or website.
It is important that you are honest with your personal evaluation because if you get invited to the interview, the Hiring Manager will know if you were being truthful or not.
Next, state what you want out of this job. In Stan's case, he indicated he wanted the job as a springboard to a long-term career in marketing. Finally, let them know what you can do for the company.
With Stan he believes his varied skill set will make him a good fit for the potential employer.
Marketing Assistant Resume Format
If you have been consistently employed, use the reverse chronological for your Marketing Assistant resume format.
With the reverse chronological, you can showcase career growth because you are starting out with your latest achievement then moving back. This is important because most recruiters only scan resumes. They will not have time to go through everything point-per-point.
The last thing you should want would be for the recruiter to notice your work experience when you first started out. Always make a lasting impression by starting out with your latest experience, educational attainment, and level of certification.
You will notice that in our sample resume template for Marketing Assistant, both Work Experience and Education are situated in the middle of the application:
Contact Information

Objective Statement

Skills

Work Experience

Education

Personal Information
This is because the other sections have already set up the content of work experience and education for the Hiring Manager.
Entry Level Marketing Assistant Resume
Focus on your strong points; skills, training, education, and certifications if you are submitting an entry level Marketing Assistant resume.
Also, instead of using the reverse chronological, switch to the functional format which will shift attention to your skills and abilities. In our resume example for Marketing Assistant, the template would be rearranged this way:
Contact Information

Objective Statement

Skills

Certifications

Education

Work Experience

Personal Information
If you don't have enough experience, you should consider taking certification courses in key marketing disciplines like Digital Marketing, SEO, and Social Media Marketing.
Some prospective employer may appreciate that the company will not have to spend time and resources training you in those skills.
Marketing Assistant Resume Writing Tips
A resume is your marketing toolkit. Don't sell yourself short by presenting one that is similar to everyone else's. How? Review our Marketing Assistant resume writing tips and learn how to stay ahead of the competition:
Keep it Simple but Readable –

Experience fewer than 10 years should be kept within one page. For each work experience, choose no more than 5 to 8 responsibilities and present them as bullet points. Use a good sized font; 12 or 14  if you are writing with Arial, Calibri or Cambria.

Review Your Content – In marketing, content is king. Before submitting your resume ask yourself, "Will this be good enough to get me hired?" Keep your sentences short but the content should be on point. Substantiate accomplishments with real figures.
Never write generic job descriptions. Keep each task unique and detailed. Try not to repeat the description from one work experience to another.
Lastly, always check your resume for grammatical and spelling errors. Nothing could be more off-putting to a marketer than content that was well prepared.
We are sorry that this post was not useful for you!
Let us improve this post!
Tell us how we can improve this post?