Personal Banking Resume Sample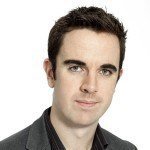 Deidre H. Mueller

Address:            17659 T Street, Omaha, NE
Phone:                (402) 569 4217
Email:                  [email protected]
Current job:      Personal Banker; Dundee Bank, Underwood Ave., Omaha, NE
---
Objective
GSRRE licensed and with 6+ years experience working as a Personal Banker; I am interested in working for a large-scale, multi-national universal bank like American National Bank where I can contribute the same skill sets which generated more than $240,000 in new placements for Dundee Bank last year. I love helping people maximize the value of their hard earned money and I am confident of becoming an asset for your esteemed company.
---
Skills
GSRRE licensed; 2017 examinations.

Bachelor of Science; Business Economics

6+ years experience

Bilingual; English and German

Positive Disposition

Articulate

Effective Communication Skills

Highly Organized

Goal Oriented
---
Work Experience
Personal Banker, 2015 to Present
Dundee Bank, Underwood Ave., Omaha, NE
Duties and Responsibilities
Leverages Dundee's lead generation techniques in order to cross sell new products and identify prospective clients.
Conducts meetings with potential Dundee clients to develop an understanding of their financial goals and needs.
Proposes solutions in the form of Dundee's available products and instruments that would meet or potentially exceed their financial targets.
Conceptualizes, designs and implements sales strategies that are in line with the bank's business development plans.
Cultivates partnerships with various segments such as Commercial, Small Business, Home Lending and Insurance to secure qualified referrals.
Presides over client on-boarding procedures from moment of sign up.
Proactively resolves all customer service related issues by establishing a standard TAT of no more than 48 hours resolution time.
Personal Banker 2015-2017
Bank of the West; Harney Street, Omaha, NE
Duties and Responsibilities
Implemented the established policies of Bank of the West in strict accordance with prescribed guidelines.
Tasked with achieving the monthly new production quota as identified by top management.
Processed deposits and paid out funds in strict compliance with bank procedures.
Received payments; cash and checks for deposit, verified amounts and validated check endorsements.
Instituted policies and measures to protect Bank of the West from potential fraudulent transactions and activities.
Offered new products and instruments to old and new depositors.
Represented Bank of the West to German communities when proposing new products and services.
Personal Banker 2014-2015
Bank of the West; Farnam Street, Omaha, NE
Duties and Responsibilities
Assisted new customers in opening accounts.
Presented Bank of the West's new products and services.
Established arrangements with companies and to avail of Bank of the West's auto-credit payroll payment facilities.
Presided over the bank's campaign for promoting online banking services.
Anticipated the needs of clients and proposed solutions based on a clear understanding of their respective financial status.
Instituted the bank's KYC policy to all prospective clients.
Handled all customer service related issues and endeavored to achieve resolution within 24 to 72 hours.
---
Education
College:
University of Nebraska; Omaha, NE
Bachelor Degree in Business Economics
2016-2017; GPA 3.6
High School:
Central High School, Omaha, NE
2015-2016; GPA 3.6
---
Certifications
GSRRE licensed; 2017 examinations.
---
Personal information
Status: Single
Date of Birth: 04/04/87
Hobbies include pottery, painting, tennis
Personal Banker Job Description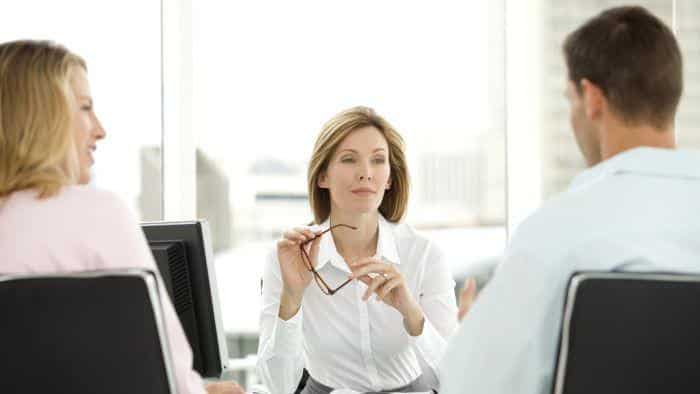 Knowledge on banking, finance, the equities market and other types of instruments are just one part of the skills required of a good Personal Banker. Your Personal Banker skills list must also indicate your ability to interact with customers and prospective clients.
In other words, you should have the ability to sell to people. What qualities make a good salesperson?
Product knowledge and industry experience are important but also self-confidence, having great communication skills, being an excellent conversationalist and empathetic to the needs of customers are equally valuable skills to have.
You can see from the Personal Banker job description for resume sample that we made sure that the applicant Deidre, put in good effort in distinguishing her scope of responsibilities from her previous employers.
There is a good mix of skills that highlight technical and fundamental competencies as well as the ideal attributes required of an effective Personal Banker.
Education. 

This is a job that must be supported by a College degree in Economics, Business Administration or a related course. In order to develop a keen understanding of financial products, you must have a good grasp of rudimentary banking principles and concepts.

Certifications. 

Depending on the city state, banks may be required to register with the Finance Industry Regulatory Agency (FIRA) which means Personal Bankers will be asked to take the General Securities Registered Representative Examination (GSRRE).Other countries may have a similar requirement. Always check with your area's banking laws if it is necessary to be licensed as a Personal Banker.

Salesmanship. 

Personal bankers are relied upon to help the bank hit quota. You should know how to find "openings" so you can pitch products to clients without being perceived as hard sell. This is where implementing KYC or Know Your Customer principles becomes paramount. You can sound out the needs, wants of clients or even help them identify financial goals. Key attributes or soft skills for Personal Bankers include: great listener, proactive approach, creative thinker and of course having a nice, pleasant disposition. Effective selling as a Personal Banker is more of guiding clients in the right direction than waving products in their faces.
Without the right behavioral attributes, it will be difficult to sell products because your approach to clients would seem more contrived than natural. A Personal Banker combines the precision and intelligence of an Investment Banker with the heart and soul of a front line sales person.
Personal Banker Resume Objective
In our Personal Banker resume objective, we started out by stating outright that Deidre was a successful GSRRE examinee. This statement of fact automatically separates her from applicants who have not taken the exam and will definitely capture the fancy of the recruiter.
Another advantage of disclosing her GSREE licensure is that it masks what could be perceived as lack of tenure.
She then states her objective which is to work in a larger institution like American National Bank. It is a declaration that she is ready to move to the big leagues after acquiring the experience and expertise the past 6+ years.
And what is her basis for proclaiming this to American National Bank? This is where she adds the mustard: her achievement with her current employer, Dundee Bank:
"Where I can contribute the same skill sets which generated more than $240,000 in new placements for Dundee Bank last year."
Did the Hiring Manager just think "Bingo!"? He or she probably did!

A well-structured

thought out and carefully worded resume objective can be a powerful and effective vehicle to deliver your message to the company.



Personal Banker Resume Format
You will notice that the structure we used for our resume for Personal Banker sample is pretty much standard reverse chronological format.
HR Managers prefer this arrangement for your Personal Banker resume format because it is more organized and makes it easier to skim through. We set up the attached resume sample as follows:
Contact Information

Objective Statement

Skills

Work Experience

Education

Certification

Personal Information
The reverse chronological format is able to balance out your strengths in terms of skills, work experience and education.
Entry Level Personal Banker Resume
Many Personal Bankers started out as cashiers or in other entry level positions. Cashiering is a great way to develop familiarity with banking products and social skills by communicating with depositors on a daily basis. If you are submitting an entry level Personal Banker resume, include work experience that is relevant to the job.
You can still go with the reverse chronological format especially if you are looking at a vertical promotion or transition to a new career. But if you are coming from a different industry, you may have to go with the functional format whereby the focus of your resume would be on qualifications and skills.
A functional format would have the following structure:
Contact Information

Objective Statement

Skills

Education

Certifications

Work Experience

Personal Information
It will be unlikely that you will have a GSREE license because you have to be employed as a Personal Banker for at least 4 months to take the test. Thus you have to shift focus on other hard skills that are relevant to the position of Personal Banker.
Personal Banker Resume Writing Tips
Although they share common traits, the job of a Personal Banker is not as complicated or technical as an Investment Banker. Hiring managers want to see your qualifications but they are also equally focused on your work experience.
When describing your job, go into detail with your scope of responsibilities. If you would go back to our sample Personal Banker resume, Deidre presented her tasks from a reverse chronological perspective. Reading it, you get a sense that she grew into her job and later on in her career began assuming greater roles and higher levels of responsibility.
We are sorry that this post was not useful for you!
Let us improve this post!
Tell us how we can improve this post?