Office Administrator Resume Sample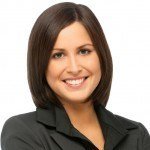 Melissa L. Brown
Address:         123 Oakwood drive, Los Angeles, CA
Phone:            (661) 842 6475
Email:             [email protected]
Current Job: Office Administrator, DBM Medical Supplies Inc., Los Angeles, CA
---
Objective
A dedicated certified Office Administrator with 7 years of experience and multilingual skills seeks to join your growing organization as an Executive Office Administrator. I am proficient in a variety of project management software including programs for office administration and CRM. Competent in prioritizing, organizing and working with little supervision.
---
Skills
Certified Administrative Professional (CAP).

Excellent communication skills.

Multilingual – English, Mandarin and French.

Well versed with different office administration software for Customer Relationship Management (CRM) database, time management, spreadsheets, desktop publishing, notetaking and visual presentations

Organized multitasker

Can work efficiently under pressure

Dedicated; willing to work extra hours, overtime, weekdays and holidays.

Valid driver's license; can make deliveries, pickups or run errands.
---
Work Experience
Office Administrator, 2017 to present
DBM Medical Supplies Inc., Los Angeles, CA
Duties and Responsibilities
Schedules company meetings, prepares all the necessary documents and sets up conference venue

Performs bookkeeping duties such as preparing checks for payables, reconciling bank accounts and updating accounts receivables

Maintains and updates client database, secures confidential files and forwards documents to select recipients

Organizes special corporate functions and coordinates with different suppliers or teams involved in department's special events

Updates suppliers' transaction database and reviews invoices/purchase orders forwarded by accounting office

Monitors all receivables, collections, etc. and follows up on late payments
Office Administrator, 2015-2017
Paramount Digitech, Los Angeles, CA
Duties and Responsibilities
Implemented new system for delivery scheduling, order tracking and  billing that improved efficiency by 80%

Maintained stock inventory database and furnished reports to sales and accounting department heads

Reviewed purchase orders, monitored delivery status and provided customers updates on their orders.

Released reports and other data requested by accounting, sales and warehouse departments

Corresponded with clients regarding complaints or follow ups and coordinated with departments concerned in a timely manner
Office Administrator, 2013-2015
LHD Distributors Inc., Sacramento, CA
Duties and Responsibilities
Prepared invoices and organized delivery schedules; followed up on status of each job order

Coordinated with other office administrators to set up meetings/conferences, organized and managed calendar schedules for 4 department heads

Oversaw maintenance of office equipment and scheduled repairs with suppliers

Monitored inventory of office supplies and facilitated purchase of new stock
Reviewed email and sent responses as directed by supervisor; received and signed for mail/packages from couriers
---
Education
Associate of Arts in Business Administration
MTI College, Sacramento, CA
2009-2013; GPA 3.7
Administrative Office Professional program
MTI College, Sacramento, CA
2005-2009; GPA 3.6
High School
St Francis High School, Sacramento, CA
2001-2005; GPA 3.6
---
Personal information
Status: Single
Date of Birth: August 13, 1990
Hobbies include photography, running and Yoga.
Office Administrator Resume Skills List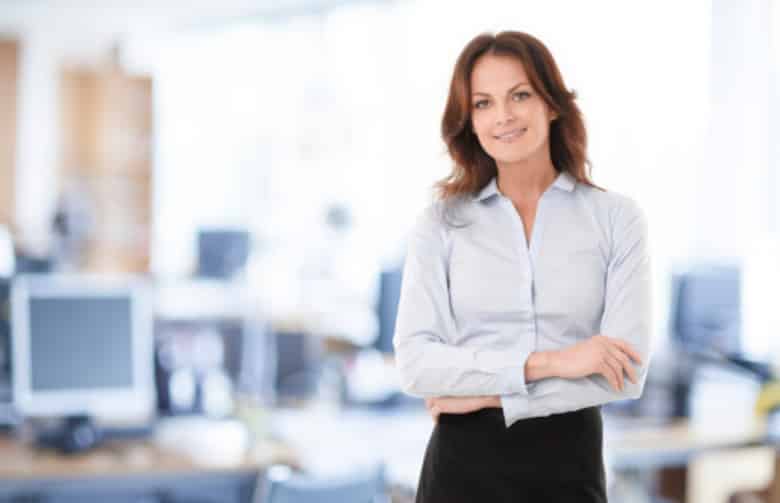 What do hiring managers expect to find in your Office Administrator skills list? Managers and other personnel will depend on you to keep the office running smoothly.  As you have read in our sample resume for Office Administrator, you do a little bit of everyone's work so they can focus on their main responsibilities.
Here is a list of skills that will put you in good standing.
Education.

 A High School diploma will suffice if you are eyeing to work in a small scale business set up however, bigger companies require applicants to have an Associate's Degree in Office Administration or Bachelor's Degree in Business Administration.  

You need to choose a course that will help you to develop essential office and business abilities such as: business software skill, presentation preparation, note-taking for minutes of meetings, business correspondence composition, meetings and conferences scheduling, social media and online communications and Accounting fundamentals.
Certification.

 This is not strictly required but obtaining one will certainly set you apart from other applicants.  The type of certification you can obtain depends on the industry you wish to join.

For example: Certified Administrative Professional (CAP), Certified Medical Administrative Assistant (CMAA) or Accredited Legal Professional (ALP) certification.
Organizational Skills.

 An Office Administrator must be very efficient in handling multiple tasks. The boss relies on his/her administrator to keep things in order and streamline office functions with minimal supervision.  

One must be capable of setting up a system which allows you to streamline your office duties such as schedule management, database maintenance and email correspondence.
Computer Proficiency. Employers require applicants to be proficient in software applications for database management, notetaking, bookkeeping, scheduling, creating slide presentations for meetings and collaborating with representatives from different departments.  Make sure to update your computer skills and tailor fit them to the position you are applying for to increase your chances of getting hired.
Outstanding Communication Skills.

One must possess excellent written and oral skills to qualify for the job because office administrators interact with people from different departments and organizations all the time.  

It is important to have the ability to interact well with others in order to establish good working relations with people in and out of the office. Writing skills will be put to test because they are also assigned to write minutes of the meeting, business memos, reports and email correspondence.
Specialized Skills.  Do you have skills which can help you perform your duties better but are not indicated in the job ad? For example, fluency in foreign languages, good typing speed and driving skill.  Use common sense in choosing skills to add.  Skip the ones that are not relevant to office administration.
Office Administrator Resume Objective
Your Office Administrator resume objective is the first thing that the hiring manager will see.  It is important to word it in such a way that get the reader interested enough to move on to the next section of your resume.  
Remember that you only have a few seconds to capture the reader's attention, if your introduction is dull your resume will be left unread.
Your aim here is to let the employer know what you intend to contribute to the company and why you are perfect for the position. Before you write your objective, take note of the key qualifications stated in the job ad and match them with your two top skills/credentials.
In our sample resume objective for Office Administrator, we highlighted the following strong points of Melissa:
Dedicated;

Certified Office Administrator;

7 years experience;

Multilingual;

Proficient in computer programs used for office administration work.
These qualifications were stated in the job post.  We kept it short and straightforward. Remember that you are merely introducing yourself, so two sentences will be enough to get your point across.  
Align your goal with the company's mission/vision.  If it is not included in the job ad, check the company's website.  You will be able to present yourself as someone who can provide valuable contribution to the company.  
Office Administrator Resume Format
If you have a good experience and were consistently employed, it would be better to use the reverse chronological for your Office Administrator resume format.
Start with your current job and work your way backward.  Hiring managers prefer this format since they can quickly scan your career progression and highlight abilities that are applicable to the job.
The same thing goes for your Educational attainment and other avenues of learning and training. Begin with your highest educational attainment down to your high school diploma.
Review our sample resume template for Office Administrator. Under the reverse chronological format, the different sections of your resume should be arranged in this order:
Contact Information

Objective

Skills

Work Experience

Education

Personal Information
Entry Level Office Administrator Resume
Do not worry about submitting an entry level Office Administrator resume.  There are many companies willing to hire and train fresh graduates.  Just make sure that you impress them with your resume objective. Your brief introduction must prompt the hiring manager to give call you for an interview.
Many employers value experience. But what you lack in experience, you can make up for in terms of acquired skills.
Take up short courses in office administration. This will help build your confidence when performing basic office duties and responsibilities. Many of these agencies that offer short courses can give you official certification which can boost your application.
Learn how to use various office administration software programs. As we mentioned in our sample job description for Office Administrator resume, these types of software includes programs for project management, CRM and basic office administration work.
You also need to shift to the functional format in order to place more focus on your skills and other qualifications. With this format, our example of a resume for Office Administrator will be rearranged in this manner:
Contact Information

Objective

Skills

Education

Work Experience

Personal Information
If you can't find employment within 4 months, look for freelance jobs that require office administration work. This is a great way to gain experience while staying at home. The bottom-line is: stay busy! Get experience whenever you can.
Office Administrator Resume Writing Tips
If your current Office Administrator resume hasn't made the cut, it is time to make changes. It all boils down to one thing: how you present yourself in action.  A lackluster approach will never earn you a favorable response.  Here are some of our best Office Administrator resume writing tips:
Use Appropriate Action Words –

Stand out more by incorporating strong action words or verbs into your bullet list of responsibilities.  This will allow you to clearly demonstrate how good you are at work.

How do you determine the verbs to use?  Take your cue from the Job post.  Highlight the verbs used in the job post and match them in your resume. Avoid repeating verbs so you won't fall short of expectations. Remember that you are being hired to keep the office in order, so you need to clearly demonstrate how well you put your skills to good use.
Check for Grammatical and Spelling Errors –

How can your boss trust you to make communication when you can't even submit an error-free resume?

For a Hiring Manager, coming across grammatical and spelling errors feels like eating ice cream with the cracked tooth. It can be shockingly painful. The same could be said of your chances to land the job.
Open Up Your Job Description –

Showcase as many skills as you can. Don't repeat the same job description or set of responsibilities over and over again. The objective is to present yourself as the most qualified candidate. This means being the one with the most tools for the job.
We are sorry that this post was not useful for you!
Let us improve this post!
Tell us how we can improve this post?