Stocker Resume Sample
Contact Information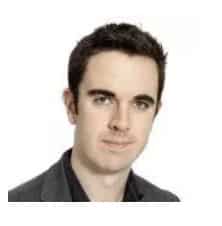 Name: Edwin . Cervantes
Address: 11245 Barnes Road, East Rapids, MI
Phone: (586) 441 5678
Email: [email protected]

Current Job: Stocker; Hanna Grocery, East Rapids, MI
Objective Statement
Young, able-bodied, physically fit, and hardworking individual with 6 months of work experience as a Stocker for one of the biggest grocery chains in Michigan, is interested in becoming a Stocker for Phillips and Sons General Merchandise. My interest in applying for this job is to be considered for the Management Trainee position for promising employees that your company is known for. Actions speak louder than words and I hope to be given the opportunity to show your company what I can on the floor.
Strengths/Special Skills
Physically-Fit; participates in 5k runs.

Knowledgeable in NetSuite Inventory Management software.

Knowledgeable in MS Office and POS systems.

Valid driver's license.

Willingness to work long hours including weekends and holidays.
Work Experience
Stocker; January to June 2020
Hanna's Grocery; East Rapids, MI
Responsibilities:
Open the store at 6:00 am; do a quick run-through to check the level of cleanliness and orderliness of the area. 

Review inventory count from the previous night and cross-reference with the day's incoming deliveries.

Receive deliveries to the store; checks the quality and quantity of the products and cross-references them to the Request for Requisition forms.

Issue Delivery Inspection Report to supplier once all products have been accounted for and thoroughly inspected.

Move all products into the stockroom and arrange them in the order of FIFO.

Log expiration dates of deliveries. 

Prepare the inventory report.

Review the par stock level for the day.

Conduct an inspection of the store shelves.

Replenish store shelves in accordance with the par stock level instructions.

Maintain the cleanliness of the store.

Attend to questions and inquiries from customers; provide assistance when needed.
Fast Food Server; June 2019 to December 2019
Tia Mama's Mexican Grill; East Rapids, MI
Responsibilities
Assigned duties to open or close restaurant.

Conduct cleanliness inspection of the store premises.

Rotate the different areas of the restaurant – food preparation, grill, fryer, cashier, and dining.

Perform inventory of the store's items at the start or end of day and during month-end.

Receive deliveries to the restaurant from accredited vendors.

Receive, organize, and transmit all documents related to inventory. 

Arrange all products and supplies in the stockroom in an orderly manner; practice FIFO at all times.
Education
College
Education
Undergraduate
Grand Rapids Community College
Bestwick Ave; MI
2015 to 2016
High School
East Grand Rapids High School
Lake Drive, MI
2011 to 2015
How To Write A Good Stocker Resume
Don't overlook the importance of good Stocker resume! The last thing you want to do is to submit a generic, cookie-cutter resume. Here are 4 helpful tips on how to write a resume that will stand out from the rest. 
Keep Your Resume Short 
The person reading your resume – whether the store owner or Human Resources – won't spend a lot of time going over the details. They know what they want in a Stocker and will look for certain keywords. 
Thus, keep your resume short but to the point. Review the job ad and highlight your skills that meet the qualifications stated by the employer. Those details are the ones that the recruiter will be looking for.
Indicate Relevant Work Experience
If you've been employed as a Stocker before, you should put more focus on your work experience at that time.
However, if you're applying as a Stocker for the first time, you may have to review your work experience carefully. 
If your previous occupation's duties and responsibilities were much different than those of a Stocker's, do your best to identify the tasks that are similar. 
For example, if you used to be a clerk in an office, you can include duties such as:
Organize all mail delivered to the office.

Arrange mail in order and make sure the correct person receives them.

Receive packages delivered to the office; sign receipts, invoices, and other types of documents.

File all documents and send them to the appropriate department accordingly.

Maintain the cleanliness of the office. 
Use the Right Verbs
The work of a Stocker is mostly physical. Trust us when we say, choose the right action words when creating your job descriptions:
Organize

Receive

Arrange

Transport

Carry

Maintain

Collect

Move

Update

Transmit

Send

Submit

Operate

Lift

Facilitate
Write a Compelling Objective Statement
The objective statement may comprise a small section of your resume but written properly can have a big carryover for your application. 
Typically, an objective statement should not exceed 5 sentences. It's what you do with those 5 sentences that determine how effective your resume objective is.
Tell the recruiter why you want to become a Stocker. It's a simple, blue-collar job that is widely regarded as an entry-level position with minimum wage pay. Share your goals – or dreams – with the recruiter. 
A compelling objective statement may get you the job right away. It can convince the store owner that you are the right person for the job.
Indicate Certifications 
Generally, the job of a Stocker does not require certification. 
However, there are some industries whereby some of the duties and responsibilities of the Stocker will require certification.
For example, if you are applying for the position of a Stocker in the warehouse of a manufacturing company, you might be required to present certification from the Occupational Safety and Health Administration (OSHA) as proof you can handle heavy equipment.
Stocker Skills List
While the job IS mostly physical, being fit is just one of the requirements of becoming a good Stocker. What are other abilities that should be indicated in your Stocker skills list?
Physically-fit; strong – 

The job will require plenty of lifting; some heavy, some light but as the day wears on, it's a plus to be physically-fit as a Stocker.

Organized and orderly –

In retail stores, the arrangement of stocks is usually based on the time-motion analysis. You have to make sure you follow the arrangement as instructed.

Ability to work extended hours –

This is true especially during holidays when stocks are running low and supplies are delivered 'round-the-clock while shelves need replenishing.

Good comprehension; understands the documentation –

As a Stocker, you might be assigned to receive supplies delivered to the store or facility. You should have a keen understanding of the paperwork such as invoices, receipts, request for requisitions, to name a few.

Ability to take instructions –

Be prepared to receive instructions from nearly everyone. As an entry-level position, you will be one of the first skills to be asked to perform tasks. 

Ability to handle tools and equipment –

If you're a Stocker in the manufacturing industry, you will be asked to handle heavy machinery.

Understand the importance of excellent customer service –

Most likely, you will be the first person customers will seek out when they are looking for a particular product inside the store. Regardless of the day that you're having, you should remain respecful and courteous when dealing with customers. 

Excellent communication skills –

Some customers may not know where or how to get to "Aisle 34". A good Stocker knows the place like the back of his hand!  Take the customer through a clear-cut process of getting what he came for in the store. 

Detail-oriented –

The last thing the business owner wants is to sell expired product in the store. Stockers are also required to check on expiration dates before putting them up on shelves.

Good knowledge of business –

The job is not all physical. You have to perform inventory work, request supplies to Purchasing, sometimes you may have to work behind the counter when needed, and of course, customer service is part of the job. Having good knowledge of business makes it easier to learn the different skills needed by a Stocker.
Stocker Duties And Responsibilities For The Work Experience Section
Give a Detailed Breakdown of Your Duties and Responsibilities
Some may say the duties and responsibilities of a Stocker are "monotonous" but that the doesn't mean your Work Experience should read like one. 
A  big mistake that job applicants make is writing generic job descriptions such as:
Receive products.

Stock merchandise.

Conduct inventory.

Check items.

Prepare reports. 
These job descriptions won't do your application any justice. You will find yourself at another employment line unless you give the recruiter more information:
Receive products and supplies from company-accredited vendors; validate deliveries by cross-referencing invoice with Request for Requisition forms.

Stock merchandise; run frequent checks on inventory to make sure all shelves are fully stocked according to pre-determined par-stock levels.

Conduct inventory every month-end to uncover and determine the cause of variances.

Check items for quality and quantity; ensure the store only sells items that are of good quality.

Prepare reports such as Request for Requisition, daily and monthly inventory, and summary of deliveries.
Present Your Duties and Responsibilities in Chronological Order
A good strategy that could get the recruiter interested in your application is to present the duties and responsibilities in your work experience section in the order that you perform them.
For example:
Open the grocery at 6:00am; review the night's ending inventory and validate the Request for Requisition form and schedule of deliveries.

Arrange stocks for the day's consumption and clear shelves to accommodate the incoming deliveries.

Receive supplies that are delivered to the store; check quality and quantity of all products.

Transfer all approved supplies into the stock room.

Review the day's par stock levels and replenish shelves accordingly.
A job description that is presented in chronological order takes the recruiter into a day in your life as a Stocker. He will have a clearer understanding of how you work as a Stocker.
Use the Reverse-Chronological Format
The reverse-chronological arranges your work experience from the most current tenure to your earliest but relevant occupation.
Recruiters prefer this type of format because it makes their job of assessing your qualifications easier. 
Present your work experience in reverse-chronological order but the descriptions in chronological order.
Include Types of Tools, Equipment, and Software That You Used
As a Stocker, you get to handle a few tools, pieces of equipment, and software that's needed for the job. 
If you handled any of the following items, include them in your resume:
Cash Register

Desktop Computer

Point-of-Sale System

Price Checker

Cutters

Loader

Truck Loading Ramp

Portable Trolley

Portable Hydraulic Lifter
Cite Instances When You Had to Solve a Problem
It would be great if you could share an experience where you had to solve a problem on the spot. 
For example, you found out that 30% of the goods in the stockroom were already expired. The current stock level would not last 2 days and the supplier requires 3 days lead delivery time. 
What did you do?
Assuming you called up the supplier, discussed the situation, and negotiated that this was an isolated case which never happened before then sent an email to firm up the arrangement for early delivery, you should put exactly that in your work experience.
Entry-Level Stocker Resume
The position of a Stocker is considered entry-level. So if you have an entry-level Stocker resume, you may have plenty of competition!
Here are a few tips on how to stay ahead of the competition.
Include Unpaid Experience
As an entry-level applicant, it's quite possible that being a Stocker will be your first job. Having no experience will put you in a disadvantage versus applicants who have work experience as a Stocker.
Keep in mind that experience IS experience. It does have to be paid experience to be considered work experience.
If you worked as a volunteer Stocker in your Uncle's grocery store during the summer, that will qualify as work experience. Include that in your resume. 
Showcase Relevant Technical Skills
As a blue collar job, most of your tasks will comprise of manual labor. You can give your application a boost by showcasing technical skills that may enhance your value to the store owner. 
For example, do you have computer skills? Can you manage a spreadsheet software program? Do you have experience running an inventory management software program? Are you knowledgeable in Accounting?
A store owner will greatly appreciate and acknowledge your special skills. He knows he can get more value from you compared to the other applicants and this will entice him to hire you.
Highlight Soft Skills
The job of a Stocker can be quite tiring. A typical day may find you receiving packages, moving merchandise, arranging products, conducting inventory, and cleaning the premises. 
Considering the comparatively low hourly wage, for some people, all the hard work may not be worth it. Business owners know this. 
If you want to get the job, highlight your soft skills – the attitudes and personality traits that will convince the business owner you will give it your best every single day on the job. 
Don't just state it. Identify instances in your work experience that validate your claim to these soft skills.
For example, if you had to put in back-to-back days working overtime during the Christmas season, include the information in your work experience section. 
Phrase it in a way that tells the employer, you did not shun the task but welcomed it as a challenge.
We are sorry that this post was not useful for you!
Let us improve this post!
Tell us how we can improve this post?