Claims Adjuster Resume Sample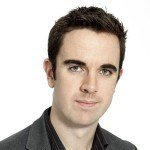 Hans L. Sutherland

Address:            412 Emerald Brook Lane, Decatur, GA
Phone:                (404) 471 9731
Email:                 [email protected]
Current job:     Claims Adjuster; Hawkins and Warren Insurance Brokers; Decatur, GA
---
Objective :
Licensed and certified Claims Adjuster in the state of Georgia with 6 years of work experience, I am interested in working as a Claims Adjuster for Forde and Rogers Insurance. I have a college degree from Georgia State University's J. Robinson School of Business in Risk Management and Insurance. Likewise, I am a member in good standing with the National Association of Independent Insurance Adjusters (NAIIA). Core attributes include analytical ability, excellent verbal and written communication, and exemplary customer service.
---
Skills :
Passed the Georgia State licensing exam for Claims Adjusters.
Valid license as a Claims Adjuster in the state of Georgia.
Bachelor degree – Risk Management and Insurance; J. Robinson School of Business, Georgia State University.
6 years of work experience.
Knowledgeable in relevant computer software programs – Xactimate, MS Excel and MS Word.
Member, NAIIA.
Analytical Ability.
Excellent communication skills – Verbal and Written.
Exemplary customer service and interpersonal skills.
---
Work Experience
Claims Adjuster, 2020 to Present
Hawkins and Warren Insurance Brokers; Decatur, GA
Responsibilities:
Investigates and reviews all claims made by policy-holders.
Conducts interviews on claimants and witnesses in order to gather pertinent information.
Handles and processes a variety of claims – home, automobile, and life insurance.
Presides over claims involving damage to property; buildings and structures.
Carries out comprehensive investigations on claims involving damages to property; determines the cost and full-extent of reported damage.
Claims Adjuster, 2017 to 2020
Guthrie Insurance Specialists; Decatur, GA.
Responsibilities:
Investigated all claims involving damage to homes, offices, and property structures.
Presided over liability claims involving personal injuries or third-party property damage such as vehicular accidents, dog bites, and human accidents.
Verified if coverage applies through an insurance policy.
Consulted with accountants, architects, engineers, lawyers, and doctors to get professional advice and expert opinion.
Examined, studied, and reviewed hospital and police records.
Claims Adjuster; 2015 to 2017
Dawn Insurance Group; Decatur, GA.
Responsibilities:
Investigated claims made by insurance policyholders which covered home, automobile, and life.
Met with clients, witnesses, and professionals to assess the claim and gather important information.
Reviewed videos, surveillance camera footage, photographs, and eye witness accounts that were relevant to the claim.
Conducted interviews with reputable reference persons to gain professional insights.
Documented all findings in concise claims report.
---
Education
Georgia State University
Bachelor Degree – Risk Management and Insurance
Atlanta, GA
2011 to 2015
Decatur High School
Decatur, GA
2007 to 2011
Certifications:
Passed the Georgia State licensing exam for Claims Adjusters; 2012.
Claims Adjuster Skills List
Part investigator, part accountant, part financial analyst, part customer service agent… your Claims Adjuster skills list should show off the different hats you wear. You may find yourself working with the police, the hospital, automobile companies, lawyers, and doctors. This is why employers want candidates with the best skill sets.
Education

Ask around and you may meet a Claims Adjuster who only has a high school diploma. Chances are he/she started out selling insurance and eventually progressed to becoming a Claims Adjuster. You need to be well-educated and trained to become good in this job. Many insurance companies will provide the necessary training to get started. Still, most if not all employers prefer candidates with a college degree.

Certification/ Licenses

Most states require Claim Adjusters to go through a licensing program. In our resume example for a Claim Adjuster, after completing a 4-year course in Risk Management and Insurance, Hans applied to and passed the licensing exam in the state of Georgia.

Knowledge in Computers

You will prepare a good number of reports usually in spreadsheet form. The company may have its own proprietary software program. Try to sharpen up on your MS Office skills particularly MS Excel. You may also want to learn software programs that are widely used in the insurance industry.

Thorough/Meticulous Approach

Claim Adjusters are primarily tasked to review all claims presented by the company's insurance policyholders. You cannot simply take a policyholder's word as the Gospel truth. You have to be thorough in your approach. All documents that are submitted by the claimant should be reviewed and investigated. If needed, you will have to visit the hospital to check the records or meet with police investigators should the claim involve an accident.

Patient/Hardworking

For the reason that time is of the essence when discussing insurance claims, as a Claims Adjuster you have to learn to be patient and value hard work. Sometimes the investigative portion takes time to finish. There might be a ton of paperwork to review. If you are desirous of becoming a Claims Adjuster, be prepared to work after office hours and during the weekend.
Claims Adjuster Resume Objective
If you have a professional Claims Adjuster license and it is required in your state, make sure this is disclosed in the first sentence of your Claims Adjuster resume objective.
Follow your license with your length of work experience. You cannot go wrong with those 2 pieces of information especially if you have more than 2 years of tenure.
You should also indicate if you have a college degree. As mentioned earlier, most employers prefer candidates with 2 to 4-year degree in a related course. Finally, if you are a member of an Insurance association, include that fact as well.
Being a member of an organization dedicated to the industry shows that you are invested in your career.
Claims Adjuster Resume Format
The Chronological should be your first choice as your Claims Adjuster resume format if:
You have more than 2 years of work experience.
You don't have an unemployment gap of more than 4 months.
Hiring Managers love the Chronological for a number of reasons:
You organize "Work Experience" starting from your latest tenure before moving back to your earliest relevant employment. This makes it easier to assess your skill level and expertise.
Most resumes are arranged in this manner. Thus, Hiring Managers are more familiar with it.
When using the Chronological, arrange the sections just like our sample template for a Claims Adjuster resume:
Contact Information
Objective Statement
Strengths
Work Experience
Education
Certification/Licenses
Personal Information
Entry Level Claims Adjuster Resume
Do you have the necessary license to practice as a Claims Adjuster? If so, you should not be concerned if you have an entry-level Claims Adjuster resume with not much experience.
As we mentioned, many states prioritize the professional license of the candidate. Otherwise, you will not be allowed to practice. At the very least, your scope of responsibilities will be limited.
Therefore, it is very important to take the licensing exam, pass it, and secure your professional license before applying for any job.
Instead of the Chronological, use the Functional format if you are licensed but do not have much work experience. With the Functional format, the sections of your resume will be rearranged this way:
Contact Information
Objective Statement
Strengths
Certification/Licenses
Education
Work Experience
Personal Information
Claims Adjuster Resume Writing Tips
Are you excited to embark on a new career as a Claims Adjuster? Not so fast! Before submitting your application, take a few seconds to review our Claims Adjuster resume writing tips:
Keep Your Resume Organized – If your resume looks like it was haphazardly put-together without thought or purpose, the Hiring Manager will lose interest right away. Being organized and thorough are important attributes for a Claims Adjuster. Your resume will be the immediate proof of your ability to stay organized.
Edit All Errors – A good Claims Adjuster is a detail-oriented. You cannot afford to have errors in spelling and grammar in your resume. It will show that you are not meticulous in your approach to work.
The resume is an important document. Don't treat it just like a regular piece of paper. It is your first point-of-contact with the potential employer.
We are sorry that this post was not useful for you!
Let us improve this post!
Tell us how we can improve this post?