Assistant Manager Resume Sample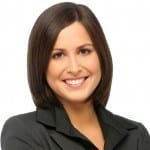 Lindsey W. Sandberg
Address:         752 Nottingham Road, Springfield, IL.
Phone:            (217) 774 6398
Email:             [email protected]
Current Job: Assistant Manager; Epic Emporium, Springfield, IL
---
Objective
Assistant Manager with 4 years experience in dry goods and food retail industries; I have managed up to 50 staff in my shift and have developed great skills in customer service, inventory management, purchasing, marketing and promotion, sales conversion and personnel management. The fact that I have risen through the ranks is proof of having strong leadership abilities, dedication and professional work ethic.
---
Skills
Associate Degree – Marketing
4+ years experience as Assistant Manager.
Proficient with POS systems.
Computer literate – MS Office, NetSuite and LightSpeed Retail.
Experienced in digital marketing- social media and content writing.
Excellent communication skills – articulate and good listener.
Strong leadership qualities.
Focused on delivering results.
Valuable people skills.
Hard-working; willing to work on holidays.
---
Work Experience
Assistant Manager; 2020 to present
Epic Emporium; Springfield, IL.
Duties and Responsibilities
Manages store inventory by scheduling regular and random audits; cross-references cash sales with reported inventory count and identifies possible variances.

Works closely with Human Resources in the recruitment process; evaluates, tests, selects and trains new staff and supervisors coming on-board the company.

Provides assistance to customers; gives recommendations on best products, attends to elderly customers and those with disabilities, works to resolve disputes on purchases and processes customer discounts.

Coordinates with Purchasing and Accounting on expected deliveries; manages documents and prepares reports.

Collaborates with Marketing department in conceptualizing online and traditional marketing strategies; assists with social media posting and moderation as well as content writing.
Assistant Manager; 2017 to 2020
Salvatore's Italian Experience; Springfield, IL.
Duties and Responsibilities
Assigned to open or close the restaurant; checked the daily inventory, prepared the production schedule, conducted cash count and ran end-of-day procedures.

Oriented dining crew on store promos and menu specials; inspected the kitchen with team leaders and line cooks.

Managed both kitchen and dining floor operations during peak hours; made sure all food were prepared according to standard and in a timely manner, attended to all concerns addressed by diners.

Reviewed inventory count by stock man and checked for variances.

Evaluated and assessed the Profit and Loss statement of the restaurant with the Store Manager and company accountant; determined the financial position of the restaurant and used data to establish revenue and cost reduction targets.
Team Leader; 2015 to 2017
Salvatore's Italian Experience; Springfield, IL.
Duties and Responsibilities
Assigned to oversee different areas of store operation: dining, kitchen, food preparation, grill, desserts preparation, inventory/stock-keeping, cleanliness and maintenance.

Assisted stock man in preparing daily inventory count; documented records and submitted copies to Assistant Store Manager for review.

Checked and verified all crew time cards for attendance purposes; collected and submitted time cards to Accounting.

Received deliveries to store supplies including raw materials such as meats, vegetables, fruits and grains, canned goods and packaging.

Worked to ensure strict compliance of service crew to all company-mandated rules and regulations.
---
Education
Associate Degree
Marketing
Lincoln Land Community College
Springfield, IL.
2011 to 2015
High School
Springfield Ball Charter School
Springfield, IL.
2007 to 2011
---
Personal information
Status: Single
Date of Birth: April 25, 1993
Hobbies include reading books, Zumba, biking.
Assistant Manager Resume Skills List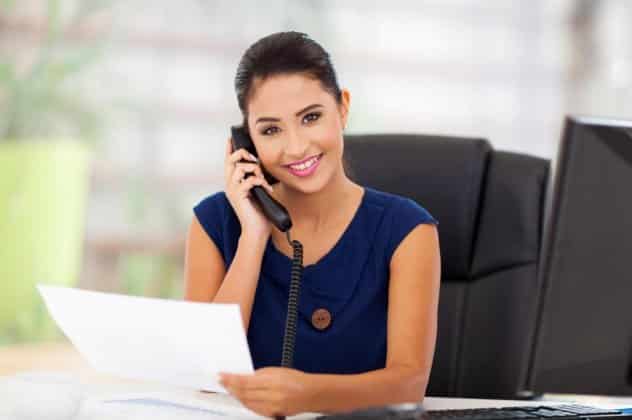 What should appear in your Assistant Manager skills list? A little bit of everything! You're expected to know every facet of the job. You'll still do hands-on work. However, you are also tasked to delegate work to others. You will do whatever it takes to get the job done properly.
So how do you become an Assistant Manager? What skills do you need?
Education

High school graduates can become Assistant Managers. Many rose through the ranks due to hard work. However, top-end retailers will prefer those with higher education. A 2 to 4 year degree in a business-related course will help you land a well-paying job.

Certifications

Unless specified in the job ad, no certifications are needed to become an Assistant Manager. You can take short courses to raise your stock level. In our job description for Assistant Manager resume sample, Lindsey took courses in LightSpeed Retail and NetSuite. These are software for inventory management.

Great People Skills

As an Assistant Manager, you work with people all the time. You're supervising staff and attending to customers. If you want to be good at this job, you should have great people skills. Why? People have unique personalities. You should have tolerance for different individuals. You will have good staff but occasionally, there will be bad eggs. Good management means getting the best out of your people.

Excellent Communication

You have to be articulate. Otherwise, staff may not understand your instructions. You have to be a good listener. Or else, there will be a misunderstanding. It takes both to become an excellent communicator.

Leadership Ability

When things turn chaotic, staff will turn their eyes to their managers. As the Assistant Manager, you have to help maintain order in the store or office. Work must flow smoothly. Erring workers must be disciplined. People should be inspired to get better every day. That is what a great leader does.
Assistant Manager Resume Objective
Before writing your Assistant Manager resume objective, read the job post. It contains details that should be on your objective statement.
Because it is placed near the top of the page, recruiters will get to read your resume objective. You can use it to stake your claim to the position.
In our sample resume objective for Assistant Manager, we started out with Lindsey's experience. Four years isn't much but we stated that she worked in various industries. This will add more value to her experience.
We also summarized her strong points:
Customer service

Inventory management

Purchasing

Marketing

Sales

Personnel Handling
No doubt, these were the skills required for the job. To close her statement, she mentioned that she rose through the ranks. This speaks of her loyalty and commitment. Both of these qualities are important for managers.
Assistant Manager Resume Format
The reverse chronological is ideal for your Assistant Manager resume format if you have:
Good tenure; more than 2 years

Unemployment gaps fewer than 4 months
The benefit of this format is that it makes your resume easier to read. Recruiters can assess your current skill levels right away. How? You lead off your experience from your latest employment. You only move as far back as your most recent relevant job.
Work experience should be placed in the middle of your resume. This will give it more attention and focus. The preceding sections: resume objective and strengths will hopefully generate enough interest.
This is how we presented our sample resume template for Assistant Manager:
Contact Information

Objective Statement

Skills

Work Experience

Education

Personal Information
Entry Level Assistant Manager Resume
Can you get the job with an entry level Assistant Manager resume? Yes! All you need to do is present all your relevant skills and experiences.
The first thing you need to do is study the job requirement. Do you have the skills? If so, place them front and center. This means that instead of the reverse chronological, you have to use the functional format.
The setup of the functional will be like this:
Contact Information

Objective Statement

Skills

Education

Work Experience

Personal Information
Work experience is now located near the end of the resume. The focus should shift toward your strengths, education and certifications, if any.
Assistant Manager Resume Writing Tips
Are you in a hurry to submit your application? Don't be. You have to make sure it is the best you can send out. The resume will account for your first impression with the company. It has to be a good one. Take some time to read our Assistant Manager resume writing tips.
Spice It Up –

Did you notice how varied Lindsey's scope of work is? We made sure that we indicated one example of a key task that she managed. Read our job description for sample Assistant Manager resume. There is one example per task: Customer service, inventory management, personnel management and marketing. The more skills you present the better your chances of getting the job.

Use the Right Verbs –

Assistant managers aren't passive. They are always on the move. Depending on the type of job, always make sure you choose the right verb. We used the following: conducted, performed, attended to and addressed.
We are sorry that this post was not useful for you!
Let us improve this post!
Tell us how we can improve this post?