Branch Manager Resume Sample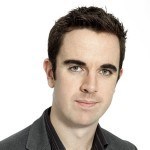 Steven J. Miller

Address: 543 Woodlane Rd, New Jersey, NY.
Phone: (609) 978 6347
Email: [email protected]
Current Job: Branch Manager, ONYX Corp., Madison Ave, NY
---
Objective
A Branch Manager with more than 8 years of work experience seeks the Branch Operations Manager position at Smart Enterprise. Proven track record in leading branch personnel toward the fulfilment of the company's goals.
---
Skills
MBA – Operations Management
Bachelor Degree in Business Administration and Management
Efficient multitasking skills
Strong leadership skills
Excellent interpersonal and communication skills
High attention to detail
---
Work Experience
Branch Manager; 2020 to Present
ONYX Corp., Madison Ave, NY
Responsibilities:
Manage the daily branch retail operations including sales, warehousing, delivery, and branch operating expenses.
Collaborate with the marketing team, sales department, and vendors on the development and execution of plans to widen market reach.
Coordinate with the sales team and warehouse manager to ensure order accuracy and prompt delivery.
Oversee the training of 100 personnel in ONYX's standard operating procedures, and safety regulations.
Collaborate with branch suppliers to provide and conduct monthly product training sessions.
Establish work from home guidelines that enabled uninterrupted workflow during the pandemic and conducted bi-monthly virtual meetings to help personnel cope with the new setup.
Initiate migration to an online selling platform which increased sales by 80% and reduced marketing costs by 50%.
Assistant Branch Manager, 2015 to 2020
Vision Industries, Mac Arthur Blvd, Hauppauge, NY
Responsibilities:
Confer with the branch manager about operational procedures, inventory management, and verification of outgoing and incoming deliveries.
Supervise 50 warehouse staff to ensure orderly dispatch and delivery, timely replenishment of orders, and proper handling of returned orders.
Assess the effectiveness of the existing Warehouse Management Software (WMS) and recommended the use of Fishbowl Inventory software which improved workflow efficiency by 88%.
Plan efficient delivery routes monitored loading of goods and inspected the vehicle before dispatch to ensure proper and safe stocking of products.
Mentor 50 new office and warehouse personnel on operational procedures, company policies, and safety procedures.
Submit weekly updates to the branch manager on the condition of the warehouse facility and equipment and make recommendations on repairs and replacements.
---
Education:
Master of Business Administration – Operations Management
New York University
New York City, NY
2011-2015
Bachelor Degree – Business Administration and Management
Boston University
Boston, MA
2007 to 2011
High School
New Providence High School
New Jersey, NY
2003 to 2007
How To Write A Good Branch Manager Resume
To get hired as the new Branch Manager, you must prove to the Human Resources department that you have the necessary skills, experience, knowledge, and personality for the position. How will you do this if your application is just one of the hundreds? The answer is to not only submit ANY resume but a GOOD Branch Manager resume… and here's how!
Choose the Combination Format
Spoiler alert! We will bring this tip up again in the section "Entry-Level Branch Manager Resume" but choosing the Combination format will reap more benefits than the more popular reverse-chronological format.
For starters, we can safely assume that everyone who applies for the open position of Branch Manager has extensive experience in the financial services industry. You'll be hard-pressed to find an employer who will hire a fresh college graduate as its new Branch Manager!
The Combination format incorporates the salient features of the reverse-chronological and functional formats. Look at the structure of the Combination format:
Contact Information
Objective Statement
Certifications/Licenses
Skills/Strengths
Education
Work Experience
The first 5 sections of the Combination format focus on the technical skills and other job-related qualifications expected of a Branch Manager. All of these sections combined will add more value to your Work Experience section.
The Work Experience section must be presented in reverse-chronological order meaning you start from your current or most recent employment. Include as many relevant duties and responsibilities as possible. Prioritize the most impressive tasks – the ones that are in line with the demands of the prospective employer.
Write a Professional-looking Resume
Of course, we should always focus on substance over image. By that, we mean all of the information disclosed in your resume must be relevant, useful, and compelling to the employer.
The problem with some job seekers is that they believe sending a fancy-looking resume with colors, stylistic fonts, and – yes, it happens – a scent, will get them noticed right away. They will get noticed by the recruiter but not for the right reasons.
When preparing your resume, make sure it not only reads professional but also looks professional:
Stick to the classic font styles – Calibri, Arial, and Helvetica are good choices.
Use bullet points to organize your key information.
Choose either Left-Justified or Aligned
Make sure there are no errors in spelling and grammar.
Organize the resume with headers and present them bold-faced with slightly bigger font size.
Lastly, write in a conversational manner. Use simple, everyday language. If the recruiter feels like getting a dictionary to understand your resume, you've got it wrong.
Use Keywords
Most Human Resource departments accept resumes to be sent via the company's website or through email. Some might even encourage it because the resumes will go through an Applicant Tracking System or ATS.
The purpose of the ATS is to identify keywords on the resume. The presence of keywords tells the recruiter 2 things. One, the applicant has read the job ad thoroughly and two, the applicant is quite experienced in the industry to have an idea of popular terms and jargon.
You can find the keywords in the job ad. These words and phrases are often highlighted in boldface. Take note of them and make sure to include the words in your resume.
Branch Manager Skills List
What skills do you need to become a Branch Manager? Experience is good and everyone who applies for the job has put in years in the industry. The difference-maker is what the recruiter sees in your Branch Manager skills list.
Education
Yes, some people do get hired by banks and insurance companies even if their highest educational attainment is a high school diploma. While this is commendable, it's going to be hard for them to move up the ladder unless they have a college degree.
For sure, Human Resource officers will select only applicants with a Bachelor degree in a business or banking related field such as Economics, Accounting, Business Administration, Business Management, or Banking and Finance.
Business Acumen
Becoming a Branch Manager can be similar to becoming an entrepreneur. Unlike an entrepreneur, you don't own the bank. But like an entrepreneur, you're tasked to make the bank grow, prosper, and become profitable.
Thus, you have to understand how business works. For this reason, companies prefer to hire people who have gone through different departments in the organization because they develop an understanding of how each area of responsibility works.
What business acumen skills should you be familiar with?
Accounting
Marketing
Customer service
Operations
Information Technology
Human Resource
Sales
Research and Development
Likewise, you must be updated on trends and developments in the industry. You must have the ability to analyze non-business factors such as politics and peace and order and figure out how developments in these areas can affect the industry.
Knowledge of Computers
With so much data being collected, analyzed, and sent around, financial institutions have invested a lot of resources in computers and technology to keep all information organized, accessible, and protected.
Branch Managers work with computers all the time. Whether it's using software programs to manage projects, collaborate with co-workers, or communicate with other departments, workflows run through computerized information systems.
You don't have to be a computer wizard to be effective as a Branch Manager. However, you must be competent and comfortable enough with computers that your learning curve for new or proprietary programs won't be so steep.
People Skills
Usually, we would split up "People Skills" under 2 categories – Communication and Interpersonal Skills. The next time you go to your branch, try and observe how the Branch Manager conducts his day.
You'll notice right away that he's always talking to people. He could be entertaining customers or clients in one minute then working with the cashiers in the next.
If you have a chance, take a peek into the agenda of a Branch Manager. Most of the time he's meeting with people within the branch, from head office, suppliers and vendors, and employees.
You have to be good at dealing with people. You should have excellent listening skills and have the ability to articulate opinions and answers in a manner that's crystal clear and unoffensively.
One of the primary responsibilities of the Branch Manager is to build and develop relationships with customers, employees, and suppliers in order to keep the different areas of responsibility running smoothly.
Excellent Problem-solving Skills
The pay of a Branch Manager is good because you'll be facing different types of problems every day. Remember, you'll be overseeing all of the departments of the location. That means each department would be forwarding to you issues and concerns from their side on a daily basis.
You have to know how to handle and resolve these problems. An effective Branch Manager is someone who can switch hats at a moment's notice.
He could be working on a technical issue that's shut down the ATM network when someone from HR informs him that a few terminated employees have filed a grievance case against the branch with the labor agency.
You have to switch hats at a moment's notice and then focus on the merits of each situation. The objective is to solve a problem as fast and as effectively as possible so you can attend to the next one.
Branch Manager Duties And Responsibilities For The Work Experience Section
As the Branch Manager, you know how important it is to get the right people on board. You need to convince the recruiter that your managerial experiences have equipped you with knowledge and skills that will be beneficial for the company.
Here are a few tips on how to present an impressive Branch Manager work experience section.
Tailor Your Duties and Responsibilities
Recruiters will keep an eye on your transferable skills. Make sure to review the job description carefully and highlight all the required experiences and skills.
Then, make a list of all the responsibilities that you have undertaken. This way, you will be able to include all your relevant experience.
Do not forget to incorporate keywords related to the job requirements in your list of duties and responsibilities.
Your resume will be scanned by an applicant tracking system (ATS), which searches for relevant keywords used for matching the candidate to the open position. Even recruiters will look for job-related keywords when they skim through resumes
Validate your Soft Skills
Substantiate your soft skills by including specific incidents where you utilized them at your branch. Recruiters want to see how effective your skills are in maintaining good relations with your peers, bosses, and customers.
As a branch manager, it would help if you cite incidents that showcase your abilities to lead, work under pressure, and negotiate.
Showcase Your Accomplishments
Show the recruiter how valuable you can be to the company. Include your notable accomplishments in your bullet list to win approval and land an interview.
Create a strong impact by quantifying your accomplishments. Using numbers, ranges, and percentages will allow the hiring manager to clearly understand the effect of your actions and recommendations.
For example, if your recommendation improved the performance of your personnel indicate the percentage increase in work output. If you train people, include the number of participants and how many times you conduct training.
Use Action Verbs
Action verbs can effectively stir the recruiter's interest. Begin your bullet points with job-related verbs to boost the readability of your Branch Manager resume.
Here is a list of engaging action verbs you can use:
Accelerate
Coordinate
Collaborate
Conceptualize
Designate
Delegate
Deliver
Enable
Establish
Generate
Implement
Improve
Instruct
Mentor
Negotiate
Oversee
Revise
Spearhead
Supervise
Train
Entry-Level Branch Manager Resume
Sending out an entry-level Branch Manager resume is not in the minority. Some banks post an opening for a new branch that's opening or an existing one where the current manager either retired or moved to head office.
Chances are you might be competing with other people in your current location or with those from other branches who have the same goal: Become the new Branch Manager for the location.
Read our tips below to find out how to win the job over everyone else.
Use the Combination Format
We're sure that most of the job applicants will be using the reverse-chronological format for their entry-level Branch Manager resume. We prefer that you use the Combination format if you have extensive experience and if you have acquired an impressive list of skills and qualifications that are relevant for the position.
As we mentioned in the section, "How To Write A Good Branch Manager Resume", the Combination format allows you to emphasize your relevant skills that in turn adds more value to your work experience.
Once you've listed down your strongest skills, present your work experience section in great detail. Don't leave out anything. If your resume has to go past 1 page – so be it!
Write a Compelling Objective Statement
The Objective Statement is your sales pitch in the resume. It must be compelling enough to effectively "state" your case on why you are the best candidate for the position of Branch Manager.
How do you write an objective statement that sells "You" to the recruiter? Similar to any product, you must first identify the need of the buyer who in this case is the recruiter. This means you have to go back to the job ad and find out the requirements/expectations of the company for its new Branch Manager.
Then, summarize your top skills and qualifications that meet these requirements and expectations.
Here's an example:
"With 8 years of work experience at Tradewinds Bank and Commerce, I was designated at the following departments – Cashiering, Credit Analysis, Retail Banking, Corporate Banking, and Private Banking. I have handled different plans, programs, and instruments from insurance, multi-currency management products, and services, to transborder advisory services. Likewise, I've completed all 15 modules for Branch Management training. I have a complete understanding of the work required of a Branch Manager and I hope to be given the opportunity to manage your location at Brentville."
You can infer from the objective statement that the applicant was addressing the specific areas of responsibility noted on the job ad. He also stated that he had undergone the required training for potential Branch Managers which gave him the necessary knowledge and skills to be ready to assume the responsibilities inherent with the position.
Highlight Your Achievements
We discussed this in detail in the section "Branch Manager Duties And Responsibilities For The Work Experience Section". This time, you have to highlight your achievements in the area or areas of banking that you were assigned to.
And yes, similar to an experienced Branch Manager, always substantiate your claims with numbers. You should also include awards, citations, and other forms of recognition that you received to honor particular achievements.
Always keep your Branch Manager resume updated. Who knows? If you get hired and put in several productive years in the branch, you might get offered a chance to work for head office or a more prominent position in the organization.
We are sorry that this post was not useful for you!
Let us improve this post!
Tell us how we can improve this post?