An Office Assistant is a great entry-level job opportunity for anyone who wants to grow into the corporate lifestyle. You will get to work with different people from various departments. You will be tasked to handle an assortment of duties and responsibilities. As an Office Assistant, you gain knowledge, experience and build your network of connections. If you want to secure that job opening, you should submit an attention-grabbing Office Assistant resume. The good news is we have the Office Assistant resume sample that can help you land that job.
When composing a resume, you should not leave anything to chance. That is why we've included write-ups on key sections of your resume.
A day in the life of an Office Assistant can be exciting. You could find yourself handling different tasks from time to time. It is a job whereby there is a constant process of learning. Without an Office Assistant, many businesses would be in chaos. The Office Assistant helps hold the fort down so the professionals can focus on work without much distraction. You will see right off the bat in our Office Assistant resume example that the many required skills are properly identified.
Office Assistant Resume Sample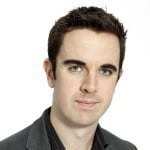 Kevin A. Wrightson
Address:             12586 Lakeside, Billings, MT
Phone:              (406) 794-2356
Email:               [email protected]
Current job:    Office Assistant; LBJ Construction and Development Corporation, Billings, MT
---
Objective
Dedicated, meticulous professional with 10 years of experience is desirous of contributing organizational, administrative and technical skill sets as an office assistant for a well-established and reputable company.
---
Skills
10 years work experience as Office Assistant

Associate Degree, Business Administration

Certified- Office Assistant, International Association of Administrative Professionals

Certified, Legal Assistance

Certified, Organizational Administration

Certified, MS Office

Excellent communication skills

Creative Thinker

Leadership Qualities

Analytical

Excellent people skills

Pleasant disposition

Highly organized

Punctual
---
Work Experience
Office Assistant, 2014 to Present
Office Assistant; LBJ Construction and Development Corporation, Billings, MT
Responsibilities:
Prepares and maintains reports of records including statistical and quantitative data.

Receives mail and other forms of correspondence in behalf of the respective departments.

Initially reviews correspondence and makes recommendations on the possible courses of action.

Tracks and records inventory of supplies and order status.

Develops, modifies and maintains filing or documentation practices.

Coordinates department activities such as annual meetings, seminars and special presentations.

First point of contact of guests, customers and company associates through phone, in person or via e-mail.

Evaluates the needs of customers and provides required information regarding company services.

Provides solutions to problems, issues and concerns raised by clients.

Reviews all forms and applications to verify completeness and accuracy.
Office Assistant, 2011 to 2014
Wilford and Mackey Law Office, Billings, MT
Responsibilities:
Handled communication with clients, witness and associates.

Transcribed legal audio.

Prepared case briefs.

Summarized legal depositions.

Conducted statistical, investigative and interrogatory research.

Located and developed information that is relevant to the case.

Prepared basic legal documents and correspondence.

Provided administrative support duties such as phone handling, e-mail filtering, appointment setting and calendar management.

Managed and updated contact list.

Kept track of deadlines.
Office Assistant, 2007 – 2011
Magic Marketing Digital Services, Lauren County, MT.
Responsibilities:
Answered phones and transfers calls to company personnel concerned.

Greeted customers and clients and directs them to appropriate company personnel.

Coordinated courier services.

Sorted out and organizes incoming mail.

Reviewed incoming e-mails and prepares correct response.

Handled fax and copier machines.

Maintained office filing and documentation system.

Updated and managed data bases including mailing and client lists.

Coordinated with various departments.

Set up arrangements for seminars, presentations and company meetings.
---
Education
Rocky Mountain College
Associate Degree, Business Administration
Billings, MT
2005-2007; 3.8 GPA
Billings Senior High School
High School Diploma
Billings, MT
2001-2005, 3.4 GPA
---
Courses
Certified- Office Assistant, International Association of Administrative Professionals

Certified, Legal Assistance

Certified, Organizational Administration

Certified, MS Office
---
Personal information
Single

DOB 03/09/88

Hobbies include hiking, cycling, swimming
Resume Writing Tips for Office Assistant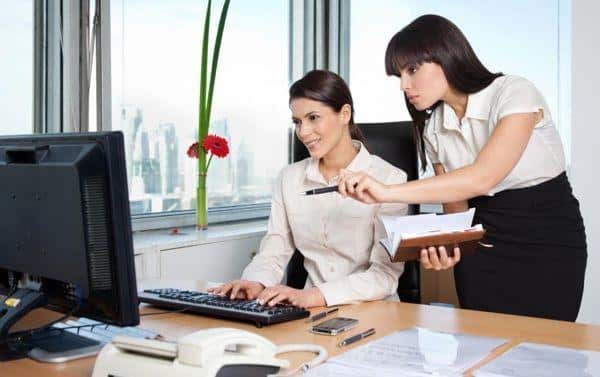 The Office Assistant is the "unsung hero" of many business organizations. Because most of the work they do are administrative in nature and they often go "behind the scenes", office assistants are largely unnoticed. But without them, a business can fall apart at the seams. The little things they do are the ones that keep the company running smoothly.
A Hiring Manager will look for a candidate that can multi-task. This means, they want someone with diverse experience and a varied skill set. An Office Assistant isn't just a person who types communication, distributes mail or prepares slide presentations. Businesses want an Office Assistant who can transition from one skill to the next.
This is the reason why in the resume for Office Assistant example we have given, we enumerated the different duties and responsibilities you managed in your previous work. Also, you must highlight any special training or certification you received on competencies that are relevant for work as an Office Assistant.
Companies want an immediate ROI or Return on Investment on personnel it hires. When you can prove extensive experience and show a wide range of proficiencies, the company does not have to spend much time and resources getting you ready for work. This is an encouraging factor for them because they can put you on the floor and expect results right away.
What to Write in an Office Assistant Resume Objective
As mentioned in the previous section, hiring managers are looking for candidates with a varied skill set. There are 3 types of skill sets that they will evaluate:
Administrative

Technical

Behavioral
Administrative skills refer to work that is more supportive or clerical in nature. An Office Assistant should have the requisite administrative skills to keep the company running smoothly. These include answering phones, organizing meetings and creating an efficient filing system.
Technical skill is more specialized in nature. These types of skills are usually not the norm among office assistants. Thus, it sets you apart and differentiates you from the other candidates. Examples of technical skills are accounting, web management, digital marketing, content writing and proficiency in specific computer programs or software.
Behavioral refers to the attributes or personality traits that define who you are and how you approach work. These attributes give hiring managers a sense of your attitude at work and how it would be like to manage you.
Your Office Assistant resume objective should touch on these 3 types of skill sets as we presented in our example:
Dedicated, meticulous professional with 10 years of experience is desirous of contributing organizational, administrative and technical skill sets as an office assistant for a well-established and reputable company.
Administrative and technical skill sets are mentioned in our Office Assistant resume sample while desirable attributes like dedicated, meticulous professional are found right away. The level of experience; identified as 10 years, is also immediately visible.
What to Write in an Office Assistant Resume Skills Section
You don't need a college degree to pursue a job as an Office Assistant. However, your Office Assistant resume skills section should show you took courses, training and certification on competencies that are relevant to the job.
Educational Attainment;

indicate the highest level of education you were able to achieve. While it is not imperative to have a college degree, generally the higher the level of education the better it is for your resume. If you finished up to high school, include the GPA and if not, present your GED score.

Certifications;

there are agencies or organizations that offer courses on office assistant work. A good example is the International Association of Administrative Professionals or IAAP. This group has courses that cover different types of office assistance work such as legal and medical assistance. It will be to your advantage if you are certified by one of these organizations because potential employers expect you are already equipped with the requisite skills to become an effective Office Assistant.

Additional Skills;

as an Office Assistant, you will asked to manage an assortment of tasks. Sometimes these tasks will cover work from different areas of responsibility. If you have acquired skills or certifications on different disciplines such as MS Office, Office Management, Filing and Documentation, QuickBooks accounting software, content writing, legal transcription or social media management make sure these are listed in your Office Assistant resume skills section.

Associations;

check your local area if there are organizations or associations that cater to office assistants. If there are, conduct due diligence and see if it is worthwhile obtaining a membership. Companies are more comfortable hiring candidates who are part of a self-regulating organization.

Organizational Skills;

a big responsibility for office assistants is keeping the company organized. This means having an ability to keep documents, files in proper record and knowing when obligations are due for settlement.

Excellent Communication;

office assistants are usually the first point of contact with clients, customers and associates. They also routinely coordinate with other people in the organization. It is important to have excellent communication skills to minimize the risk of mistakes and to remain productive.

Detail Oriented;

when you are detail oriented, you will be able to put together meetings, presentations and similar events efficiently and effectively.

Creative Thinker;

sometimes you will be asked to resolve situations at the entry level. These situations must not get past you and reach higher management. You will need to possess creative thinking ability to be able to resolve issues before they become full-blown problems.
Office Assistant Job Seeking Tips
Office Assistant is a job that may rarely have openings because of the popularity of outsourcing. Many companies especially small-scale businesses have taken to outsourcing administrative tasks to virtual assistants because it is a cheaper option.
If you want to become an Office Assistant, you should look beyond newspaper classified ads for work. Here are tips for you to consider:
Online Job Platforms –

There are websites that act to bring companies and service providers together. Companies are aware that they can expand their search by going online and these platforms are a great source of talent. Open an account in these platforms and create an impressive online profile using our Office Assistant resume sample as reference. Among the best platforms to use are

Monster

,

CareerBuilder

and

Indeed

.

Expand Your Connections –

Networking is a skill that everyone should learn. It is an effective way of widening your career options. Be active in select social media platforms such as LinkedIn which is the professional's choice for networking activities. Connect with key people in industries you are interested in finding work at, join relevant focus groups and share your thoughts regularly with community members.

Take Volunteer Work –

If you can't find paid work, take volunteer work. At the very least you get to build up on experience and knowledge required to become a competent Office Assistant.
Most of all, work on your Office Assistant resume. Keep in mind that a resume never remains constant. It should always be updated to reflect changes in experience and skills. Thus, a resume will always be a work in progress. Our Office Assistant resume example will give you a reference tool to craft one that best highlights your strengths and value proposition to potential employers.
If this Office Assistant resume example wasn't sufficient for you, you are free to review some other samples and templates from our site. Browse to some related resumes below and find your inspiration.
Financial & Marketing Resume Examples
Besides the resumes listed above, we recommend going through the following resume writing and job seeking tips:
Felix is the job search, resume writer expert and founder of ResumeOK. He started the company in 2011 with the mindset that everyone deserves a chance to get a good job and with the goal of helping people write great resumes. Since then, he inspired thousands of people with the
resume samples
and advice written, for more than 300 different job positions.
Felix's work has been appreciated and shared on many well known online publications such as:
BusinessInsider
,
FoxNews
,
SmartRecruiters
,
Business.com
,
Huffpost
,
ZipRecruiter
,
SnagAJob
and many others.
Felix has extensive experience in human resources, recruitment and online business development. On ResumeOK, he uses his 10+ years of experience in the recruitment industry to provide step by step instructions on how to write solid resumes that will catch the attention of the recruiter.
Over the years, Felix has been responsible for reviewing resumes and conducting job interviews, for his own startups and also for other companies. After going through tens of thousands of resumes, he has learned what makes a resume stand out from the crowd and what are the most common mistakes people make. All the experience and knowledge gained over the years are being used in making ResumeOK the go-to place for finding great resume samples, job interview advice and resume writing tips.
Get in touch with him by email at
[email protected]
or by using the
contact page
.
Latest posts by Felix Tarcomnicu (see all)