Legal Assistant Resume Sample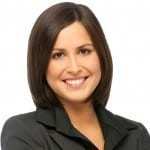 Elizabeth L. Monroe  
Address:         43 Twin Heights, Glendale, CA
Phone:            (818) 777 999
Email:              [email protected]
Current job:  Legal Assistant at Thomson & Clark Law Office
---
Objective
A competent CAS Legal Assistant with 6 years of work experience, exemplary research skills and proficiency in legal management software, seeks to work at Barnes & Thompson law firm as a Litigation Legal Assistant.
---
Skills
Associate of Science in Paralegal Studies, 2017

Certified Legal Assistant with Advanced Specialization in Litigation, 2016

Highly skilled in using legal research platforms

Proficient in legal, matter and investigation case management software

Adept in MS Office, database and calendar software

Excellent communication skills

Multilingual (English, French & Spanish)

Good work ethics

Highly organized and meticulous

Licensed Driver

Member of California Alliance of Paralegal Association (CAPA)

Member of Los Angeles Paralegal Association
---
Work Experience
Legal Assistant, 2015 – Present
Thomson & Clark Law Office, Los Angeles CA
Duties and Responsibilities
Conducts legal research and factual investigation

Assists lawyers during trials by taking down notes and reviewing transcripts

Manages and secures case files and clients' database.

Handles the processing of legal documents such as contracts, appeals, warrants and subpoenas

Drafts legal documents such as motions, brief inserts, correspondence and legal memos

Transcribes pleadings and dictations

Collates affidavits and statements that can be used in court

Files motions and follows up on court cases

Trains and mentors new legal assistants and clerical staff.
Legal Assistant, 2015-2017
Johnson & Keys Attorneys at Law, Glendale, CA
Responsibilities
Conducted legal research

Prepared legal documents and correspondence

Proofread legal documents such as pleadings, briefs and discovery

Collated and organized evidence and other legal documents for lawyers' review

Handled filing of court documents

Arranged schedules of meetings, trial dates and depositions

Created a more secure database for clients

Prepared Statement of Accounts for Clients

Managed emails
Legal Assistant Intern, 2017
J. Smith Law Firm, Glendale, CA
Duties and Responsibilities
Proofread and edited legal documents

Prepared drafts of legal pleadings

Prepared accurate monthly billing statements

Maintained office records

Scheduled client-lawyer conferences and depositions

Confirmed dates of hearings and informed all parties of the schedule
---
Education
West Valley College, Saratoga CA
Associate of Science in Paralegal Studies
2017-2016
High School:
Oak Wood High School, Glendale CA
High School Diploma, GPA 3.5
---
Certifications
California Advanced Specialty by National Association of Legal Assistants, 2016
Certified Legal Assistant by NALA, 2017
---
Personal information
Single
Date of birth 4/23/1989
Hobbies:  Reading, biking and yoga
Resume Writing Tips for Legal Assistants Job Positions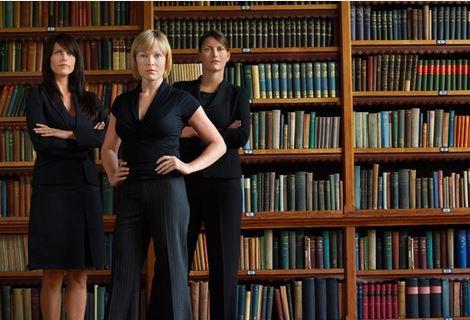 Your resume should be as powerful as a lawyer's closing argument.  You must be able to convince the employer without a doubt that you are ideal for the job in order to be granted an interview.  To tip the scales to your favor, check our Legal Assistant resume sample to get ideas on wording, style and format.
Hiring managers scrutinize work experience of applicants to determine who fits their requirements best. To give the reader a strong visual of your skills, use the following action verbs or power words:
Arranged

Arbitrated

Collated

Drafted

Interpreted

Programmed

Systematized

Researched
Use verbs that are relevant to Legal Assistant work.  Your work experience should be able to back up any claims made in the objective and strengths sections.  Always remember to make your content cohesive.
You only get one shot to elicit a favorable impression. Remember that Legal Assistants are expected to be detail oriented and have above par writing skills. Lawyers and hiring managers of law firms will not tolerate errors or poorly written content. Have others review your resume and edit it before submitting.
What to Write in a Legal Assistant Resume Objective
Resume objective is a short but powerful statement about your career direction. It is placed in the beginning of the resume so you could raise expectations from this point on and prompt the hiring manager to read the rest of your legal assistant resume.
Take a look at our Legal Assistant Resume Sample.  Elizabeth wrote "A competent Legal Assistant-CAS with 6 years of work experience, exemplary research skills and proficiency in legal management software, seeks to work at Barnes & Thompson law firm as a Litigation Legal Assistant."
Using a strong attribute at the start of the sentence effectively arouses interest. In Elizabeth's case, she described herself as competent. She then added her legal assistant certification and years of experience which substantiates her claim of competence.  
Adding skills that are most relevant to the position being applied for will make the employer consider you as an ideal candidate.  Our applicant mentioned two skills that drew more interest and specified her career direction to close her statement.  In doing so, she was able to seal the statement with the right amount of curiosity. By following the same format, you will be able to prompt the hiring manager to read the succeeding parts of your resume.
What to Write in a Legal Assistant Resume Skills Section
Lawyers want the best people in their team. You must beef up your resume with skills that match the requirements and surpass the expectations of employers.  Use this section to promote yourself well and win approval.  
Educational Attainment

. One can become a legal assistant by completing at least 24 credits in associate degree in paralegal studies or completing a paralegal certificate program approved by the American Bar Association (ABA).  If you finished a Bachelor's Degree in any field, you can start working as a legal assistant and get trained on the job by a lawyer.  Write relevant information in chronological order, beginning with your most recent educational accomplishment.  

Certification.

Indicate acquired certifications on your objective statement and list of strengths, to show your credibility.  Provide more details of your training programs in the educational attainment section.  Signing up for Continuing Learning

E

ducation enables you to specialize in certain areas of law, employers will favor you more when they see details about your CLE program on your resume.

Additional Skills.  

Employers require legal assistants to be literate in office management software like MS Office and Excel. However, proficiency in various legal management software programs will certainly boost your qualifications. Do not be modest and make it a point to highlight your IT expertise. You can also include skills that are not specified in the legal assistant job description but are necessary to perform duties better.
In our Legal Assistant Resume Sample, Elizabeth included her driving skills and fluency in foreign languages in her resume to show that she can be useful to the company in more ways.  She will have an edge over applicants with similar job experience but do not possess those abilities.
Associations.  

Being an active member of Paralegal associations will put you in a good light and increase your marketability.  It is an indication that you are knowledgeable and updated with changes in legal procedures. Hiring managers also gauge your networking ability through your active participation in different associations.

Administrative Skills.

There is a stiff competition for legal assistant jobs. In order to stand out, your resume must show your proficiency in gathering and interpreting data, ability to work without supervision, exemplary organizational skills and capacity to work using good judgment.  Use your work experience to substantiate your claims to show future employer that you have mastered the skills necessary to maximize your performance.  

People Skills.  

Legal Assistants interact with lawyers, courtroom staff, clients, witnesses, opposing counsel, judicial employees and other third parties.  Your ability to relate and communicate with people from all walks of life is crucial to your efficiency.  Employers specify these skills in their job post, so make sure that you match the required people skills in order to win an opportunity to be interviewed.
Legal Assistant Job Seeking Tips
The demand for legal assistants is steadily rising.  In an effort to reduce costs, companies prefer hiring paralegals who are capable of handling legal duties which used to be exclusively covered by lawyers.  
Here are some tips to help you find opportunities to work as a Legal Assistant.
Join Associations and Organizations.

 The right connections will lead you to job opportunities. It is really important to get involved actively in Legal Assistants organizations. This way, you will meet more established professionals in the industry who are often approached by recruiters for referrals.  

Volunteering.

 If you do not have prior work experience, opt to do volunteer work first to gain stronger footing.  There are many organizations who welcome volunteers.  Why not check with your local government? They may have pro-bono legal assistance units that could always use extra help. Volunteering work does not pay much if any at all but offers invaluable experience in the legal industry.

Research.

Since research is an important hard skill as a Legal Assistant, get yourself some practice time by researching on job openings. Start with local law firms in your area. Search online directories for detailed information on lawyers, address, and area of specialty. Tap local bar associations for directories as well.  Finally, run a Google search on online job sites that cater to the Legal Assistant profession.
Lastly, you need to equip yourself with a strong resume in order to stand a chance in this highly competitive job market.
We are sorry that this post was not useful for you!
Let us improve this post!
Tell us how we can improve this post?