Administrative Assistant Resume Sample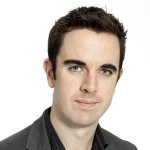 Timothy M. Wayne
Address:            5150 Wyoming Street
Phone:                (501) 123-4567
Email:                  [email protected]
Current job:      Administrative Assistant at DRBlake Marketing Associates
---
Objective
To consistently contribute to the success of the organization by implementing my skill set and eventually build a long-term career with the company.
---
Skills
Proficient in MS Office

Fluent in three languages: English, Spanish and Italian

3 years experience in managing Customer Support

3 years experience in managing Content Marketing campaign

Prolific writer; regular contributor to major business websites

2 years experience in preparing market studies

2 years experience in managing social media accounts

Keen understanding of legal terminologies

Highly organized

Punctual

Great ability to work with a team
---
Work Experience
Administrative Assistant, 2017 to Present
DRBlake Marketing Associates, New York City, New York
Duties and Duties and Responsibilities
Filter e-mail

Confirm appointments and meetings

Manage calendar of activities

Review content marketing materials

Review social media activities

Review data on operating budget

Preside over Quarterly Business Review  

Supervise digital marketing activities

Prepare, review and discuss findings of all collated reports from the website and social media analytics

Oversee customer support for the Hispanic market
Executive Assistant, 2015 to 2017
Oakley and Anderson Law Office, Portland, Oregon
Duties and Duties and Responsibilities
Filter e-mail

Manage calendar of activities

Take down dictation at meetings

Transcribe audio from legal proceedings to text format

Phone handling

Confirm appointments and meetings

Legal research
---
Education
University of Oregon
School of Law
Eugene Oregon
2012 to 2015
College, George Fox University
Bachelor of Arts, Political Science
Newberg, Oregon
2008 to 2012, 3.6 GPA
West Linn High School
High School Diploma
West Linn, Oregon
2004 to 2008, 3.5 GPA
---
Courses
Foreign Language; Level 8 – Spanish

Foreign Language; Level 8 –  Italian

Foreign Language; Level 4 – French

Advanced Writing

Transcription

CRM Administration

MS Office

Search Engine Optimization
---
Administrative Assistant Job Description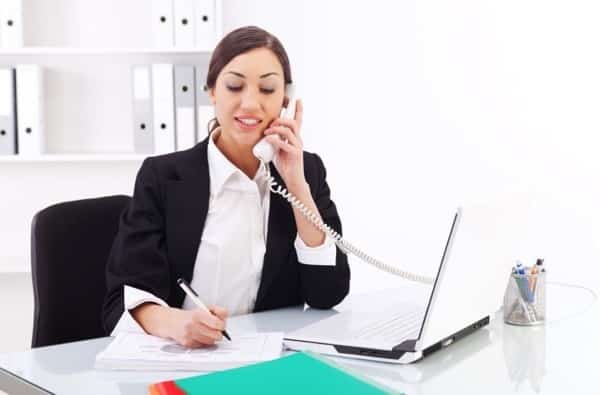 An Administrative Assistant conducts clerical work. These include the usual responsibilities such as filing, typing, taking dictation and notes during meetings and phone handling.
But the specific duties of an Administrative Assistant will vary depending on the industry. In the legal field, an Administrative Assistant may be required to have a background in Law in order to understand the terminologies.
One of the responsibilities is transcription. It is very important for the Administrative Assistant to transcribe audio clearly into text format because in legal parlance, a mistake in punctuation, spelling, and terminology can affect the context of the message.
In the field of Accounting, an Administrative Assistant would have a different job description. Accounting processes are highly structured to minimize mistakes. For tasks such as payroll preparation and benefits management, it is very important to collect and organize data.
For an Administrative Assistant in Accounting, he or she must be proficient and accurate in data entry, calculating for paid hours and updating benefits payable. Therefore, an ideal candidate should have fast typing skills, well – versed in spreadsheet and accounting software and detail oriented.
In the field of Publishing, the Administrative Assistant should have a background in English or Writing. They are often asked to proofread or edit articles before these are published. The ideal candidate should also be proficient in research, keyword usage, and social media.
Thus, an Administrative Assistant should have skills that are relevant to the industry he or she is interested in offering their services to.
Administrative Assistant Resume Skills
If you plan to become an Administrative Assistant you should possess the following skills for the job:
Organized


As an Administrative Assistant, you will often find yourself managing several tasks. Each task will have their own timelines and work specifications. To become an effective Administrative Assistant, you should be able to allocate enough time with each task in order to meet the deadline without compromising the quality of work
Detail – Oriented


The scope of work assigned to an Administrative Assistant may sometimes be referred to as "Non- Essential" but only because these are not the related to the core business. Nonetheless, these remain essential to the success of the company. Sometimes the smallest mistakes can lead to the biggest problems.
Great Communication Skills


Effective communication is a two – way street; not only should you be great at relaying instructions and providing feedback but you should also be a great listener.
Great Time Management Skills


As an Administrative Assistant, you will have to work with deadlines. To become effective, you must be efficient with your time.
Responsible


The best Administrative Assistant is one who is responsible enough to manage every task and project with a sense of duty and commitment. It doesn't matter if the task is great or small; the Administrative Assistant will get it done as expected.
Administrative Assistant Duties and Responsibilities
While each industry may have specific functions for their Administrative Assistant, here is a summary of duties that cover their general scope of work:
Phone Handling

Calendar Management

Appointment Setting

E-mail Filtering

Correspondence

Social Media Management

Spreadsheet Creation

Preparation of Presentation Materials

Research

File Management
These skills are general requirements for an Administrative Assistant. You can always improve on them by taking courses. But the most important asset is confidence. Your title may read "Assistant" but the effective performance of your functions will significantly contribute to the success of the organization.   
That's it. If you haven't already, use our Administrative Assistant resume sample to write a solid resume that will help you land the position you've always wanted.
We are sorry that this post was not useful for you!
Let us improve this post!
Tell us how we can improve this post?